Our picks for great family vacation destinations with kids in 2023?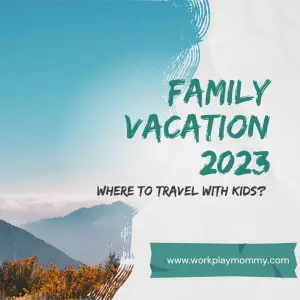 Ready to start planning your family trip in 2023? Ready to travel with kids? Our family loves to travel even with our three small children, and these are our recommendations for family vacation destinations in 2023!
Family Vacation Travel with Kids!
Having kids doesn't mean that you can only travel to local amusement parks (though I also love local amusement parks). By all means, pick a destination that is child-friendly, welcoming to families, and that fits your budget. However, don't be afraid to try somewhere new, ask your children to stretch themselves, and have a new adventure.
Our family highly recommends this list of destinations for family travel in 2023, and we hope that you find some new inspiration for your 2023 family vacation!
#1 Family Vacation Destination for 2023:
Spain
Don't stop reading; I'm serious. Spain is one of the most family-friendly countries that I have ever visited. The entire culture is built around children and the family.
Plus, it is extremely budget friendly. Today (when I wrote this article), flights from many U.S. airports are less than $500 round trip to Madrid! Today, when I checked, flights to Madrid were cheaper than many domestic United States destinations.
Rent a family-friendly Airbnb, eat pastries by day and tapas by night, and watch your children learn about ancient architecture, hike mountains, run along Spanish rivers, and admire classic art.
Spain is our family's favorite destination with our children because of the beautiful vistas, the charming culture, the magnificent food, and the welcome our family felt everywhere we traveled.
Find our top tips for Madrid, Spain here.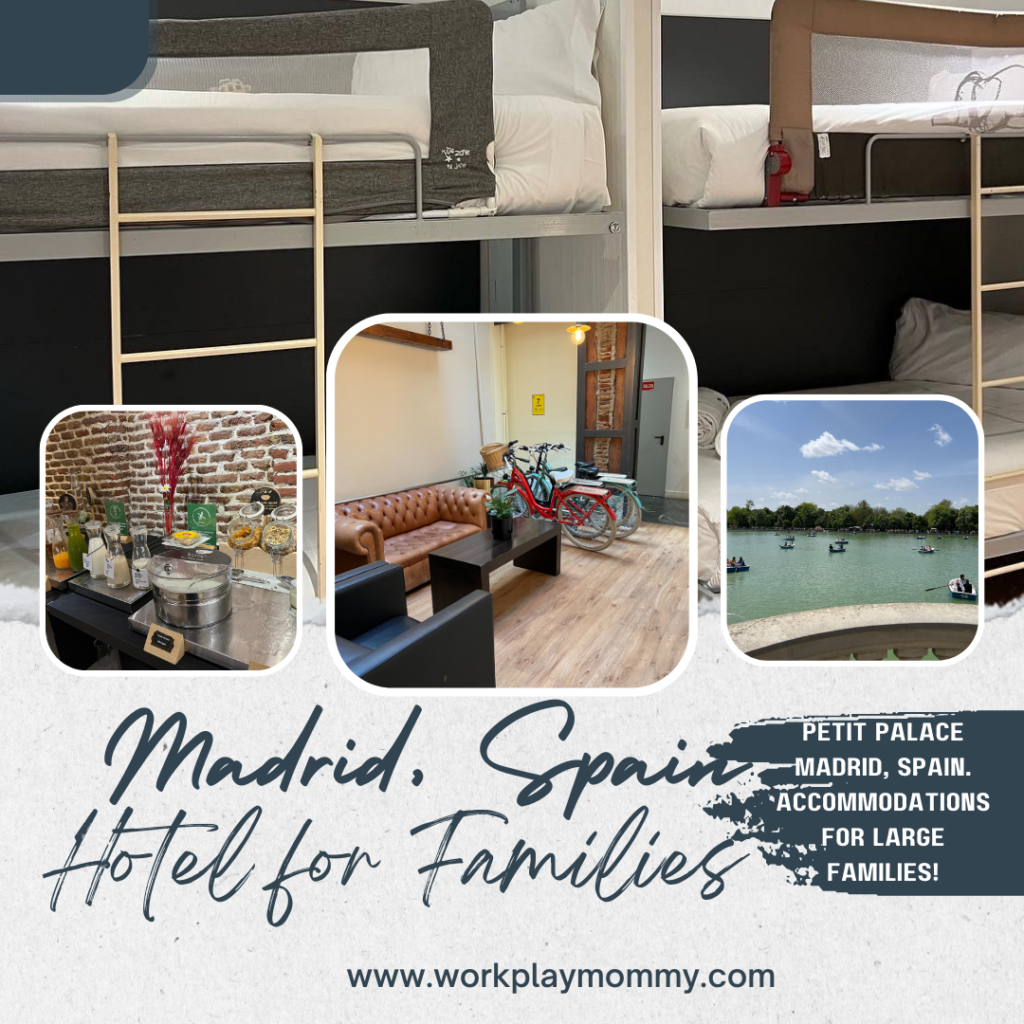 Find our top tips for visiting Granada, Spain here.
#2 Family Vacation Destination in 2023:
Gatlinburg, Tennessee

:

If you are a family that loves mountain views, long days of hiking, and maybe some shopping and entertainment too, then Gatlinburg is an extremely family-friendly destination.

Our family particularly loves hiking the Grotto Falls, Rainbow Falls, and Alum Cave trails. This year some of us even summited Mt. Leconte!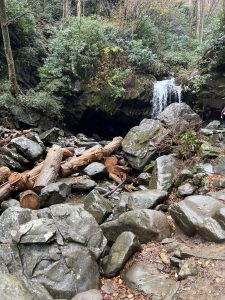 If you need a break from walking, take a leisurely drive through the park from the Gatlinburg entrance all the way to the Cades Cove loop where you might spot bears and other wildlife. Don't approach any wildlife; admire from a safe distance in your car!
Then, spend your evenings in the mountain air relaxing in the hot tub after feasts of barbecue and southern cooking.
I highly recommend staying at a cabin with a view and a hot tub in Gatlinburg or neighboring Pigeon Forge or Sevierville to get great access to Smoky Mountain National Park. Then, you will also be close to the Tanger outlet, and The Island for family fun and eating at Paula Deen's!
Finally, don't miss out on the best breakfast in Gatlinburg at Crockett's Breakfast Camp.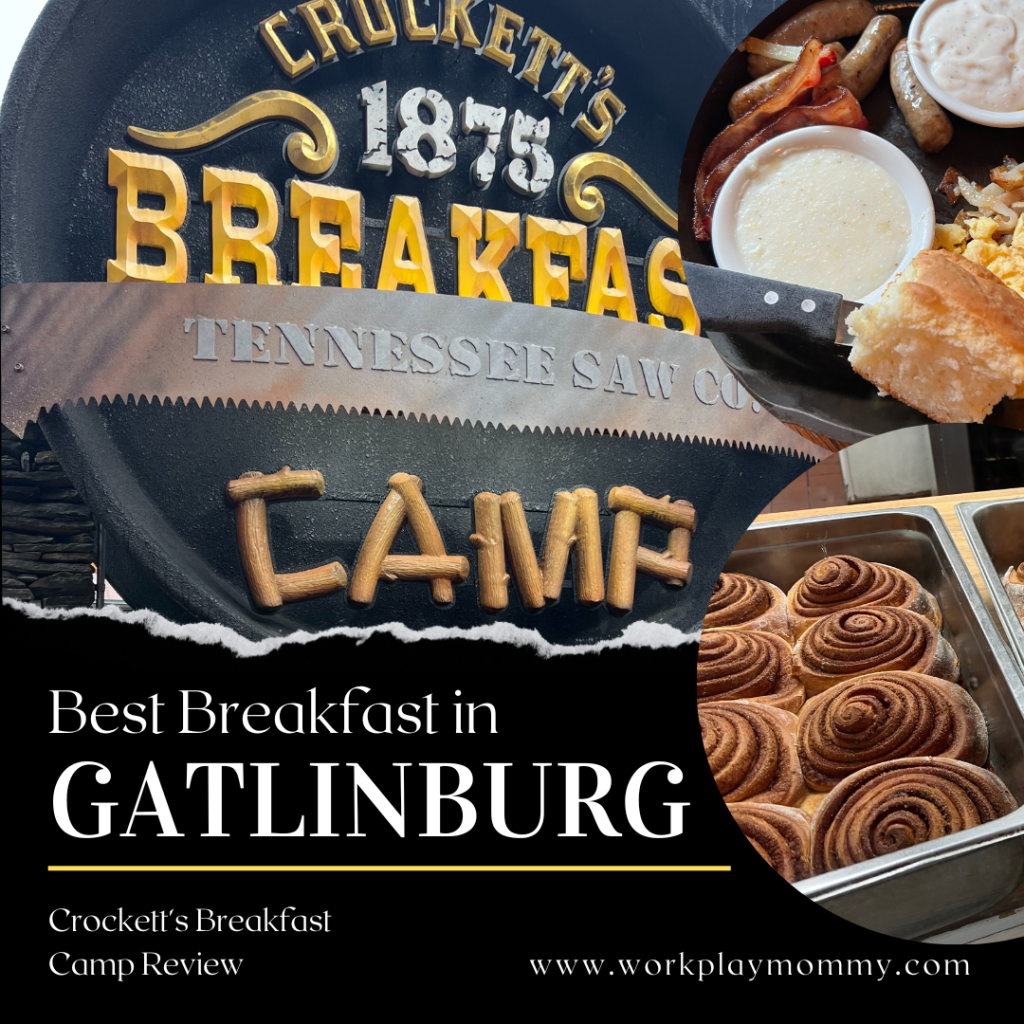 #3 Family Vacation Destination in 2023:
Nashville, Tennessee
If you are more interested in cityscapes than mountainscapes, then move from East Tennessee to Middle Tennessee for a family-friendly vacation in Nashville.
Let your children play in the park under the Parthenon, spend a day walking through boutique shopping at the Gulch, eat local barbecue while listening to country music, and don't forget breakfast at Biscuit Love or Milk and Honey.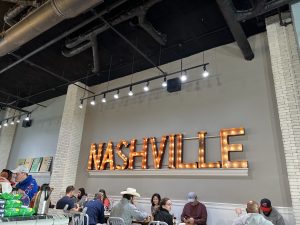 Kids will love the arcade at the Grand Ole Opry hotel while you look around, and your whole family will enjoy the Adventure Science Center.
For rainy or bad weather days, check out this list of things to do with kids even when the weather is bad.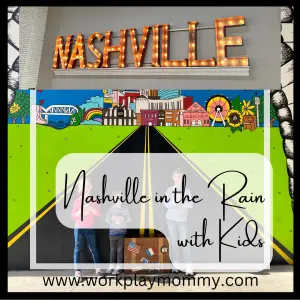 Nashville has culture, shopping, entertainment, food, and more. Plus, considering it has a world-renowned reputation, it is still fairly affordable.
Book a family-friendly hotel in the central downtown district for easy access to local food and entertainment. Our family likes to stay in downtown Nashville at the Embassy Suites or just outside of town to avoid daily parking fees.
If the weather is a concern, our family likes the indoor pools at the Residence Inn and Hilton Garden Inn near Vanderbilt where we can book a comfortable 2-room suite for our big family, take long walks around the beautiful campus, and enjoy Jeni's or Baked Bear ice cream as a treat!
#4 Family Vacation Destination for 2023:
Panama City Beach, Florida
Looking for a family beach vacation with kids? Panama City Beach, Florida is an annual destination for our family.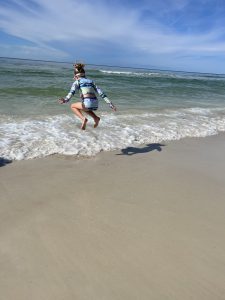 Notwithstanding the Spring Break crowds, Panama City Beach, Florida is easy to get to, easy to find accommodations that suit your budget and your family, and easy to find entertainment.
Spend hours each day lazing in the sunshine on the white sand watching the emerald waters.
Our family likes to book a family-friendly condo along the beach to make access to the water easy. Year after year we return to the Majestic resort and condos.
However, if you stay off the beach, you can still spend your days by the Gulf of Mexico. Many beaches in Panama City Beach are freely accessible. And, if you are looking to stay on a budget, Panama City Beach has tons of free activities for families.
So, grab yourself a coffee in one hand your beach chair in the other hand, and then spend the day on the water before your seafood dinner at Captain Anderson's or The Grand Marlin.
We also love spending a day on Shell Island and a pontoon rental.
PCB has something to offer your entire family on a vacation in 2023.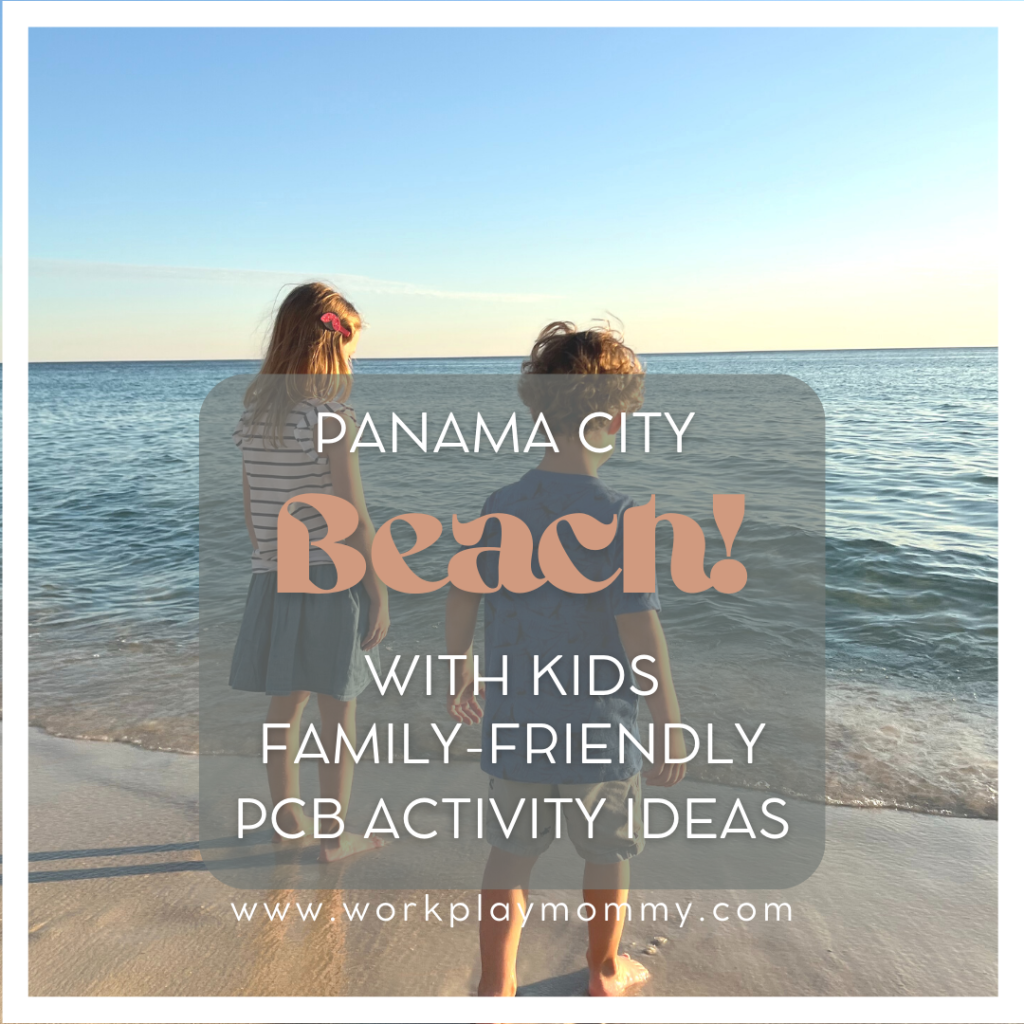 #5 Family Vacation Destination for 2023:
Denver, Colorado
Another mountain-town family vacation recommendation for 2023 is Denver, or nearby Vail, Colorado. Easily accessible from both U.S. coasts, Denver has a bustling international airport and easy transportation in the region.
Spend your days shopping and eating through the trendy neighborhoods of Denver. Check out the dining in LoHi, browse through the shops in LoDo!
Take a day trip up to Pike's peak, or ski down the slopes of the beautiful Colorado Rockies in Vail.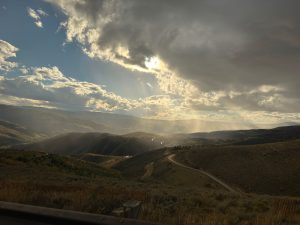 Finally, spend your evening relaxing in a mountainside hot tub playing family games with a view of the Rockies!
My husband is a major fan of Denver, the food, the atmosphere, and, most of all, the hiking! The city is full of young families, and the natural beauty creates lots of opportunity for outdoor family memories.
#6 Family Vacation Destination for 2023:
Orlando, Florida
It's hard to talk about a family vacation list with kids in 2023 without finally mentioning Orlando, Florida.
Orlando is the United States' amusement park capital. From Disney World and Universal Studios to Sea World and LegoLand, Orlando has fun for the entire family.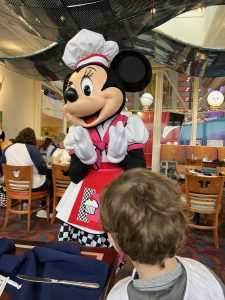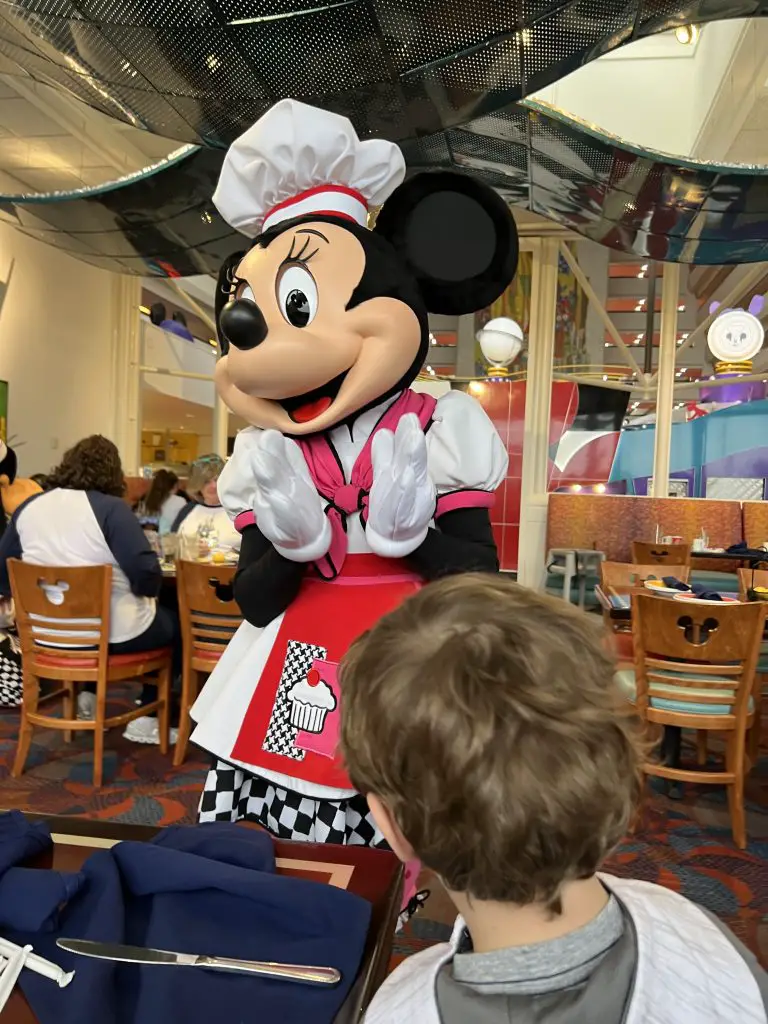 Our family loves visiting Disney World, staying on property at DVC resorts, and making time for rides, shows, resort hopping, and shopping at Disney Springs.
However, if you want to avoid the mouse or take a break from the crowds, drive to Orlando's nearest beach, Cocoa Beach, watch a space launch at Cape Canaveral, and tour Kennedy Space Center.
Other budget-friendlier options in Orlando include the Crayola Experience at The Florida Mall, Disney Springs, Universal CityWalk and the Orlando Vineland Premium Outlets where you can find discount Disney merchandise at The Character Warehouse!
Most accommodations in and around Orlando are easily accessible by car or by shuttle from the Orlando airport making navigation a breeze.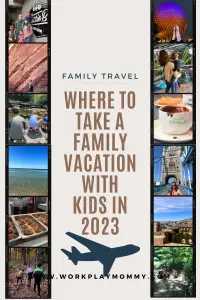 2023 Family Vacation Destinations
Our family loves to travel and chooses destinations for both adventure and family-friendliness. This list is not an exhaustive list of where to go in 2023 but some of our favorite kid-friendly destinations.
If you want to read more about some of our favorite family experiences and destinations with kids, check this out.
You Might Also Be Interested In: