Family Activities Ideas in Panama City Beach, Florida
Panama City Beach, Florida is one of our family's very favorite beach getaways. But, what do you do in Panama City Beach, Florida with kids?
For some, Panama City Beach may conjure images of late night clubs, lazy mornings, and even lazier afternoons. But, taking kids to the beach is no easy task, and requires a fair amount of planning and gear.
RELATED POST: Don't Forget these Items for the Beach with Kids
Your vacation to the beach with kids might look a little different than your beach trips pre-kids! Yet, don't fret; Panama City Beach is a great family-friendly destination. Here are a ton of suggestions for visiting Panama City Beach, Florida with your family and children.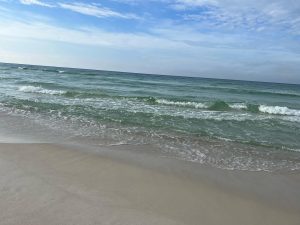 1. THE BEACH!
Of course, if you are looking for what to do in PCB with kids, then you can't go wrong with the beach. If your accommodations are not located along the beach, you will be pleased to know that Panama City Beach has tons of public access sites to public beaches.
RELATED POST: 50+ Free Things to do at Panama City Beach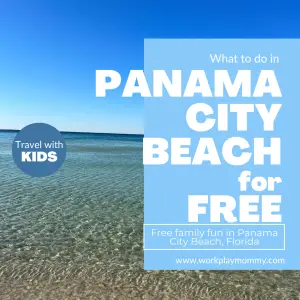 Our favorite beaches are between access points 21 and 34 (near the pier).
We regularly see pods of dolphins, sting rays, jellies and more in those areas.
Or better yet, take a trip out to Shell Island.
2. Shell Island
Shell Island is a natural preserve located just off the coast of Panama City Beach, Florida. It is accessible by rental boat, private captain, or even ferry.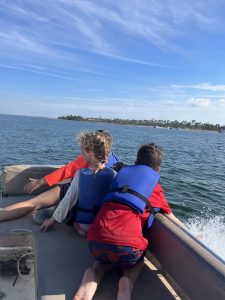 The island is a great way to explore local nature, get away from the crowds, and have some fun out on the water.
3. Ripley's Believe it or Not or WonderWorks
If you find yourself in Panama City Beach Florida on a rainy or extremely hot day and need a break from the elements, you can take your family to Ripley's Believe It or Not! museum.
Ripley's Believe it or Not! is a spectacle of oddities just across the street from WonderWorks.
Wonderworks is located in an upside down building across from the Titanic of Ripley's Believe It or Not and is an interactive "edutainment" attraction!
Both attractions are a fun way for kids to have an interactive day out of the sun or rain!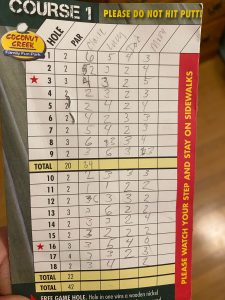 4. Miniature Golf
Another great family outing is mini golf or putt putt. At least half a dozen mini golf courses are within walking distance of the beach and even more are located throughout Panama City and Pier Park.
If your kids need some outdoor activity away from the sand, mini golf is a great way to spend an evening after dinner or donuts in Panama City Beach.
5. Donut and Pastry Tour!
Several local roasters and bakeries are in and around Panama City Beach, Florida.
The Pour, The Press, Parlour, Finns Barista Shack, and more are all places that our whole family love to visit.
Take a tour of the local donuts, coffees, pastries, and even vegan treats at these locations.
6. Boating! Or Jet Skis!
Jet Skis and boats are super fun for the whole family. Our family recommends Shell Island Pontoons for a simple pontoon or even a double decker pontoon with slides!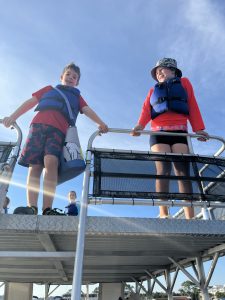 If you want something a little more adventurous, rent jet skis from Shell Island Pontoons for a fun afternoon on the water with your littles!
7. Swim with a Dolphin at Gulf World
The exotic land and marine life in and around the Gulf of Mexico is really unique. For an experience up close and personal with Gulf animals, spend a day at Gulf World with your children.
Not quite your ordinary zoo, Gulf World is one of the only places where you can even swim with dolphins in their world famous dolphinarium.
Interact with sea turtles, pet a stingray, and learn about marine preservation at Gulf World with your kids!
8. Pier Park
Pier Park is tourist central. With boutique shops, fine and casual dining, and family attractions, you can find something for everyone at pier park.
Of course, our kids' favorite store is the giant candy store, my husband loves the hot sauces, and I enjoy the beach clothing boutiques where you are sure to find brightly colored coverups and wide straw hats!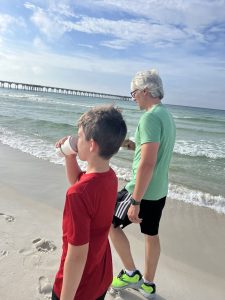 9. Walk the Pier
Pier park is aptly named as it leads into one of Panama City Beach's busiest piers –Russell-Fields Pier. Watch the boats go by, see the sunset, or even catch a glimpse of seasonal fireworks from the pier.
Or take a calmer stroll down M.B. Miller County Pier where there is public parking, a view of the open water, and tons of fishermen to keep you entertained.
M.B. Miller Pier does have a small entrance fee, but it is well-maintained, and many people spend their entire day fishing there.
10. Golf
What better way to play 18 than with a view of the beautiful Gulf of Mexico?
Edgewater Golf resort is just one of the several golf courses located in and around Panama City Beach, Florida.
Or, check out this long list of public golf courses in and near Panama City Beach.
Many have family play times, lessons, and even beachside holes! Of course, the sand traps are aplenty.
Some of the fairways are so close to the road or beach that you might want to watch for stray balls as you walk or jog through Panama City Beach. My husband and I were nearly hit by a golf ball coming over the hedges on a morning walk!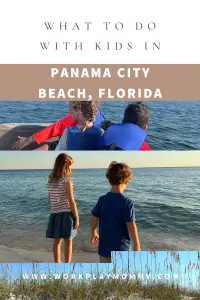 Panama City Beach, Florida with Kids and Families!
Panama City Beach is such a family and child friendly destination. With no shortage of family activities and even free entertainment, you can find tons to do.
However, if you are having trouble finding family activities, I hope that this list gets you started!
If you are looking for a huge list of free things to do in and around Panama City Beach, Florida, check out this list of 50+ FREE family-friendly attractions around Panama City Beach and ideas for a great beach day!
You Might Also Be Interested In: