RAINY NASHVILLE WITH KIDS: What to do in the rain in Nashville with kids.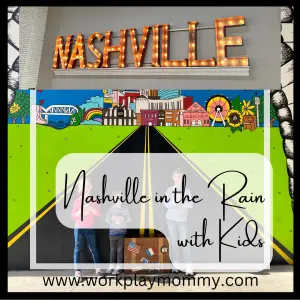 Are you planning a trip to Nashville with kids? Are you wondering what to do when the rain starts?  Well, we planned a fun getaway to Nashville complete with shopping, eating, and activity list. However, we quickly threw all of our plans out the window when the drizzle, lightning, and outright downpours started and never stopped! Here is what we found to do in Nashville with kids in the rain!
(This post contains affiliate links from which I may receive a small commission if you make a purchase at no additional charge to you.)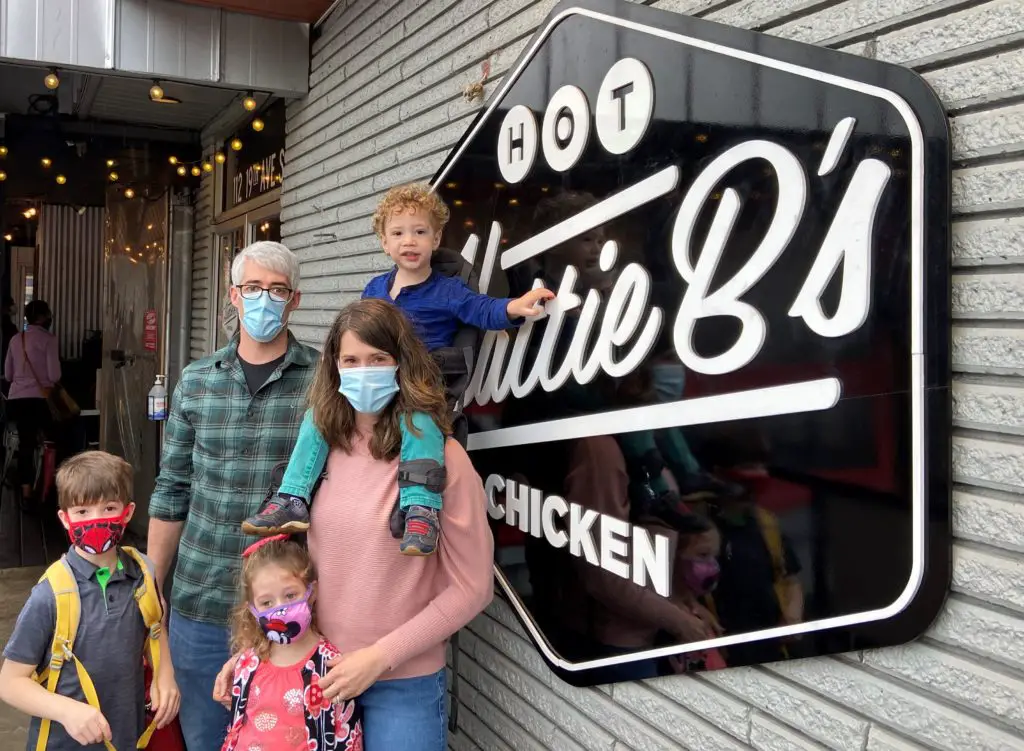 Wondering what to do in Nashville with kids in the rain? Check out these ideas!
1. THE POOL:
If you are staying at a hotel, take advantage of the strongest weapon in your rainy day arsenal: the indoor pool!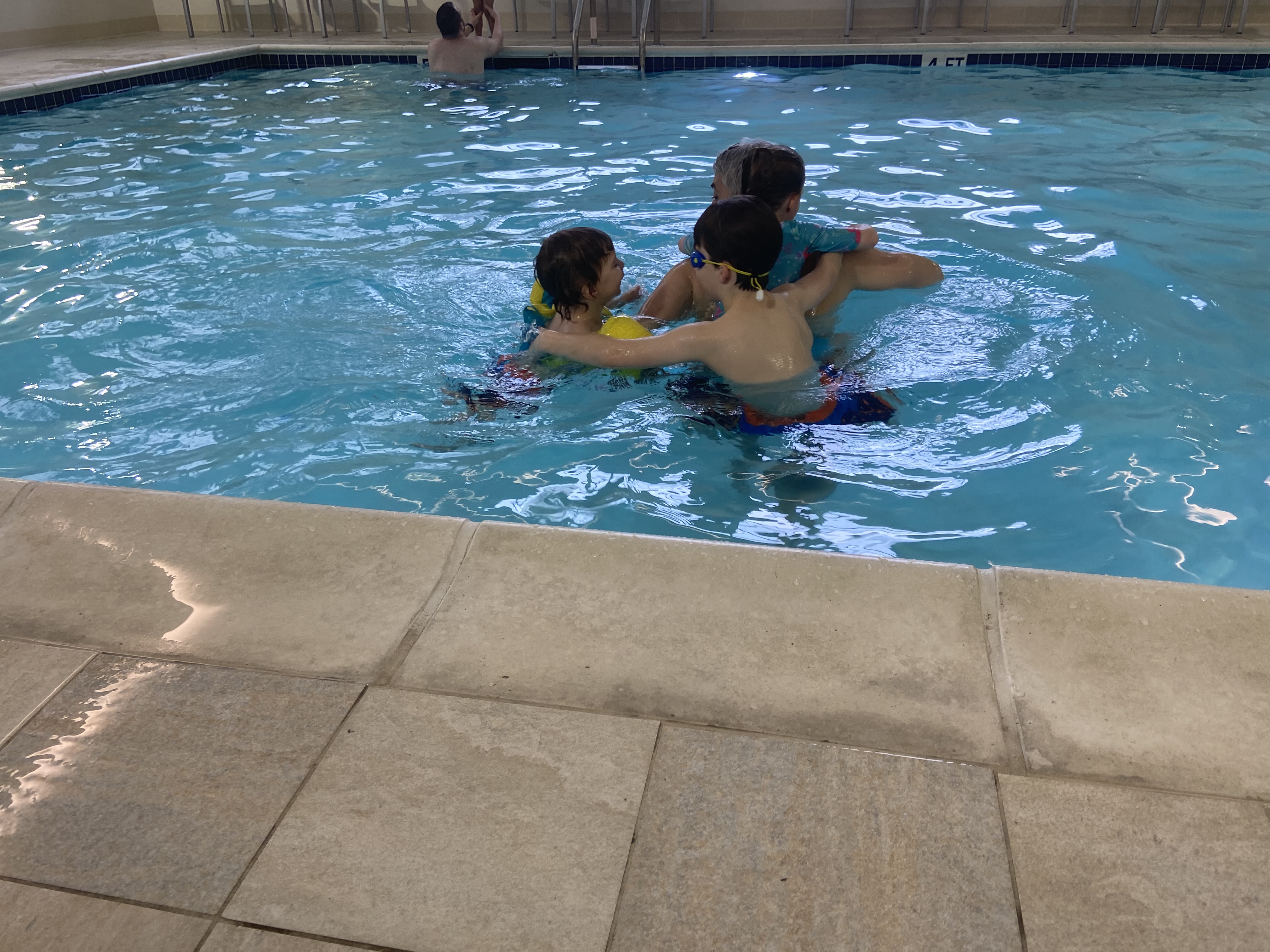 Our kids spent about 4 hours a day in the pool even with social distancing restrictions! All three of my littles spent rainy Nashville days enjoying splashing, swimming, diving, and giggling in the pool while mommy and daddy were able to sit back in the pool chairs and relax!
2. Get out in the Nashville rain with your kids!
I won't recommend walking around in the lightning, but if it is just a drizzle, grab your umbrella, the kids' raincoats (I love these), and splash around downtown. Nashville is very walkable. And your kids will love their rainy day in Nashville despite the damp.
Within a few minutes you can be enjoying the music in Puckett's family-friendly environment or exploring Vanderbilt's campus.
Need some space to run and play? Let the kids loose at Centennial Park and use the opportunity to talk to them about the Parthenon!
Need an indoor and inexpensive way to spend an evening. Park at the Gaylord Hotel, a Nashville icon and explore the hotel. My kids spent more than 3 hours wandering the grounds, enjoying the beautiful architecture, and even playing in the little arcade.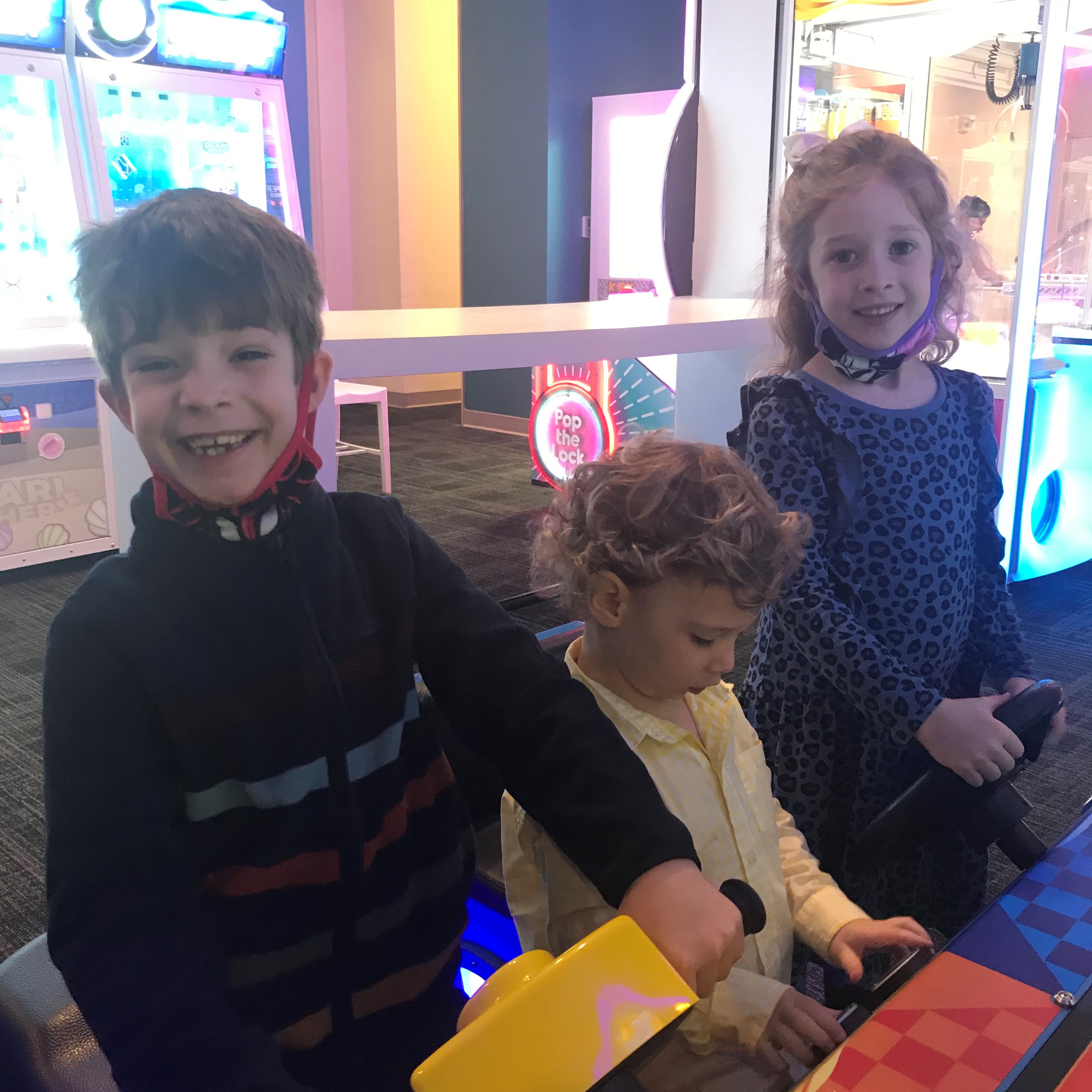 While you are there, grab a brochure for a romantic getaway without the kids!
4. FOOD!!!
Southern Fair
If you want to enjoy a Nashville legend, Hattie B's Hot Chicken frequently has a line out the door, but the waiting area has an overhang where you can enjoy the smell of fried chicken out of the drizzle.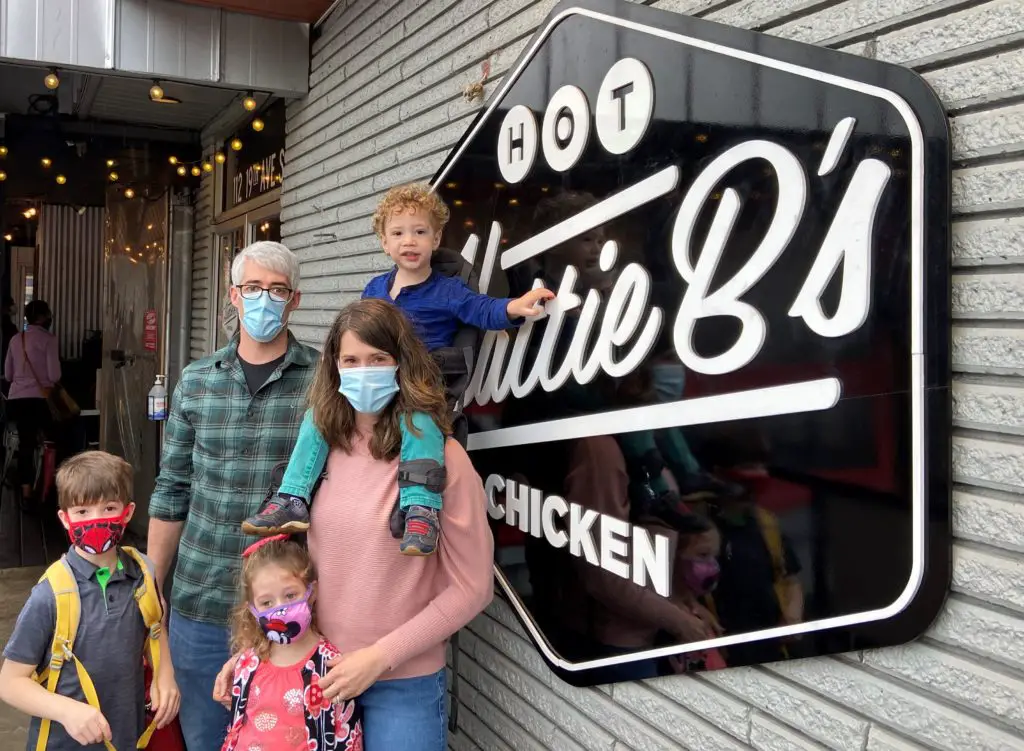 Or, with several Nashville locations check out Martin's BBQ. Their delicious barbecue menu is not only the best barbecue that we ate in Nashville but has an excellent kid-friendly menu.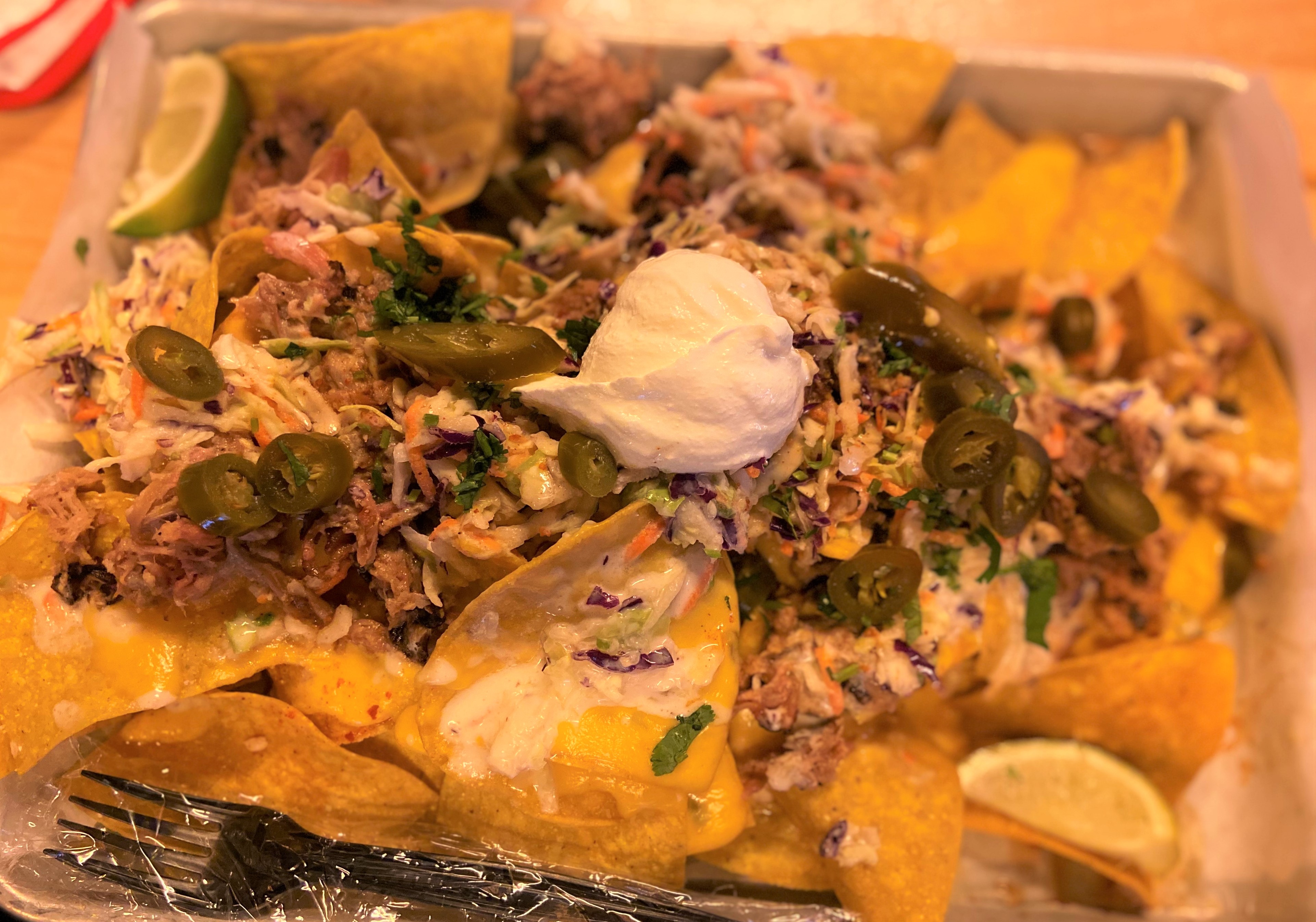 I get very tired of over-priced kids meals (to read more about this pet-peeve, click here!) that leave my kids hungry and my wallet empty. My kids were thrilled with their meals and claimed to be too full for ice cream.
Ice Cream in Nashville!
They only claimed that they were too full for ice cream until we arrived at Jeni's Splendid Ice Cream, another Nashville gem.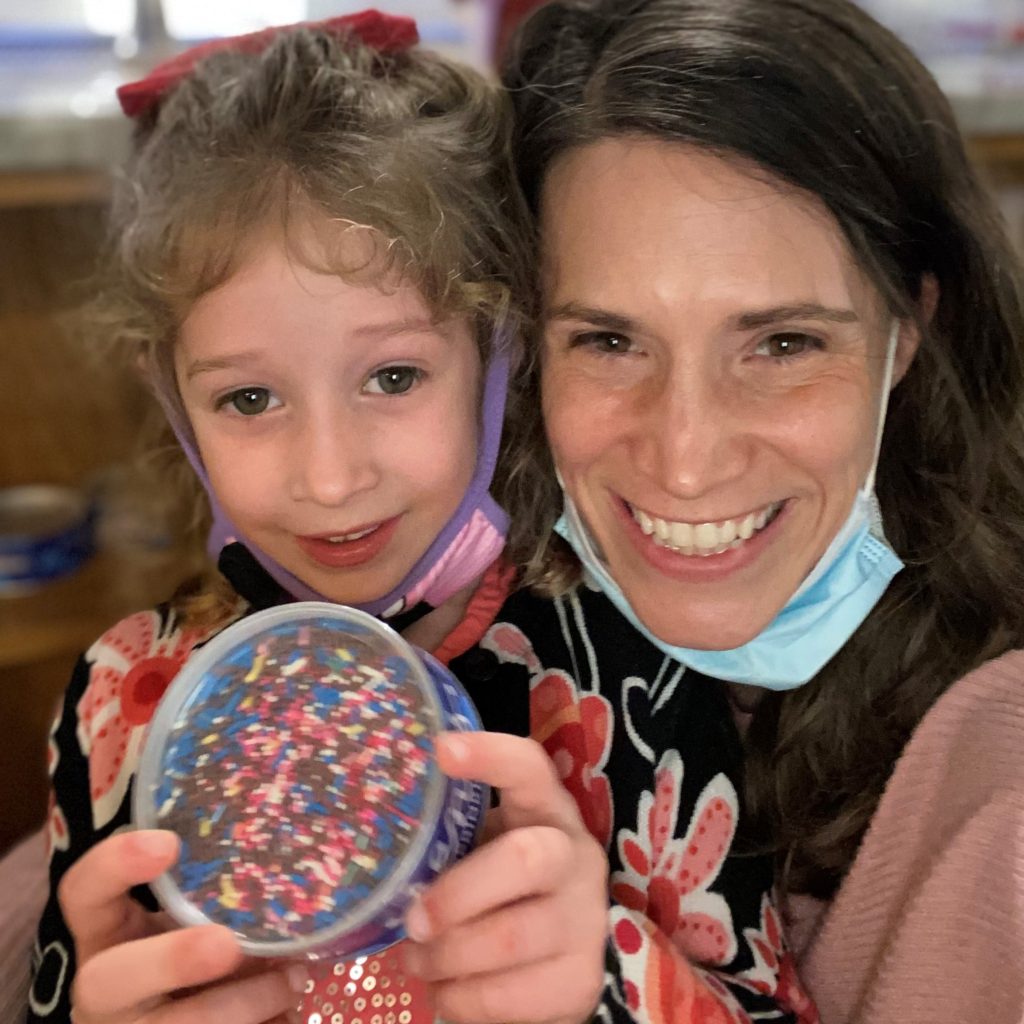 This real ice cream is creamy and delicious. Another line greeted us at this door, but the ice cream was well worth the wait. Jeni's even offers a few dairy free options which are great when you have kids with a dairy sensitivity!
Need some more ice cream? If you want a treat in the heart of music row, check out The Baked Bear. YUM!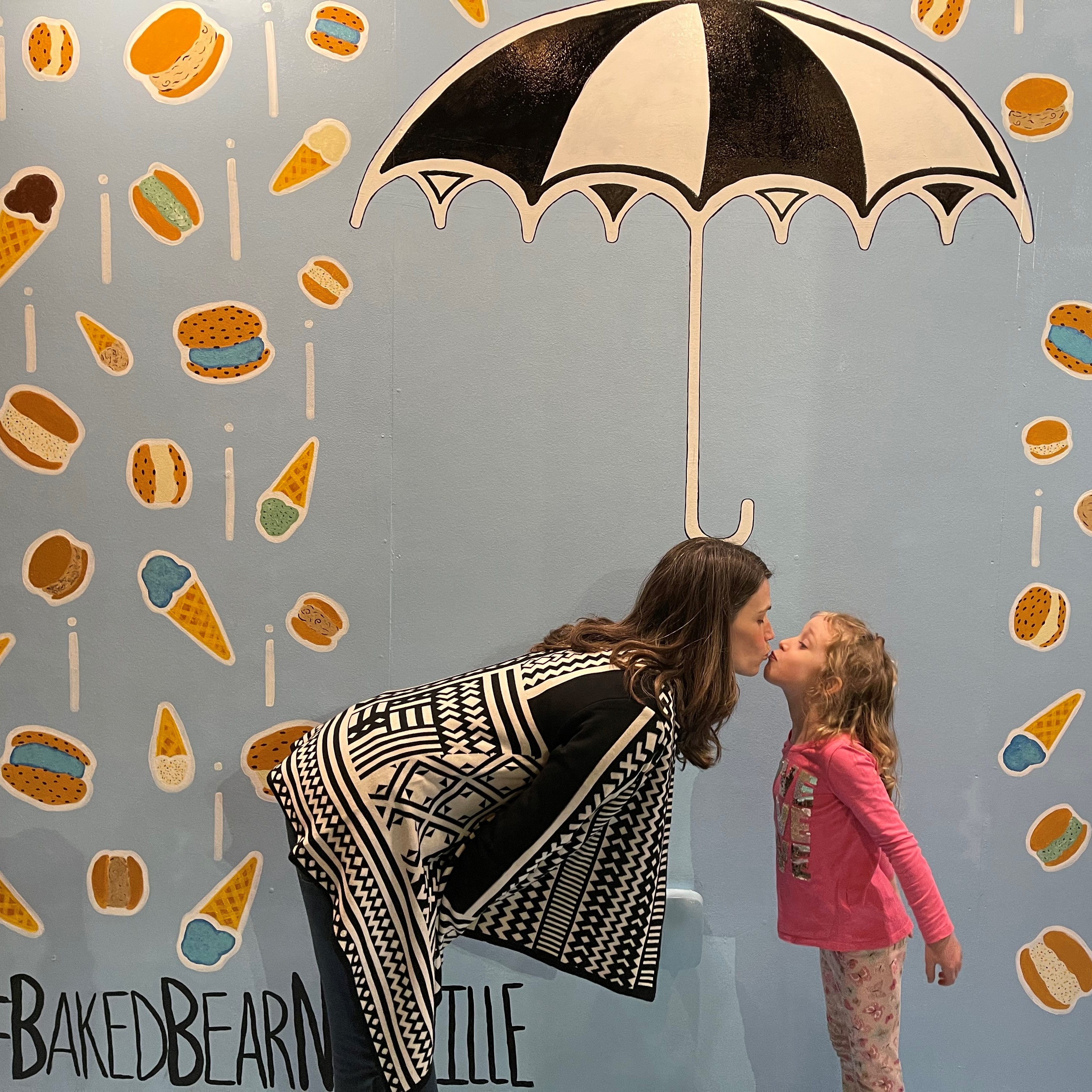 The Baked Bear features made to order ice cream sandwiches. These enormous treats could be shared by the whole family, but I recommend you get your own!! Don't miss The Baked Bear!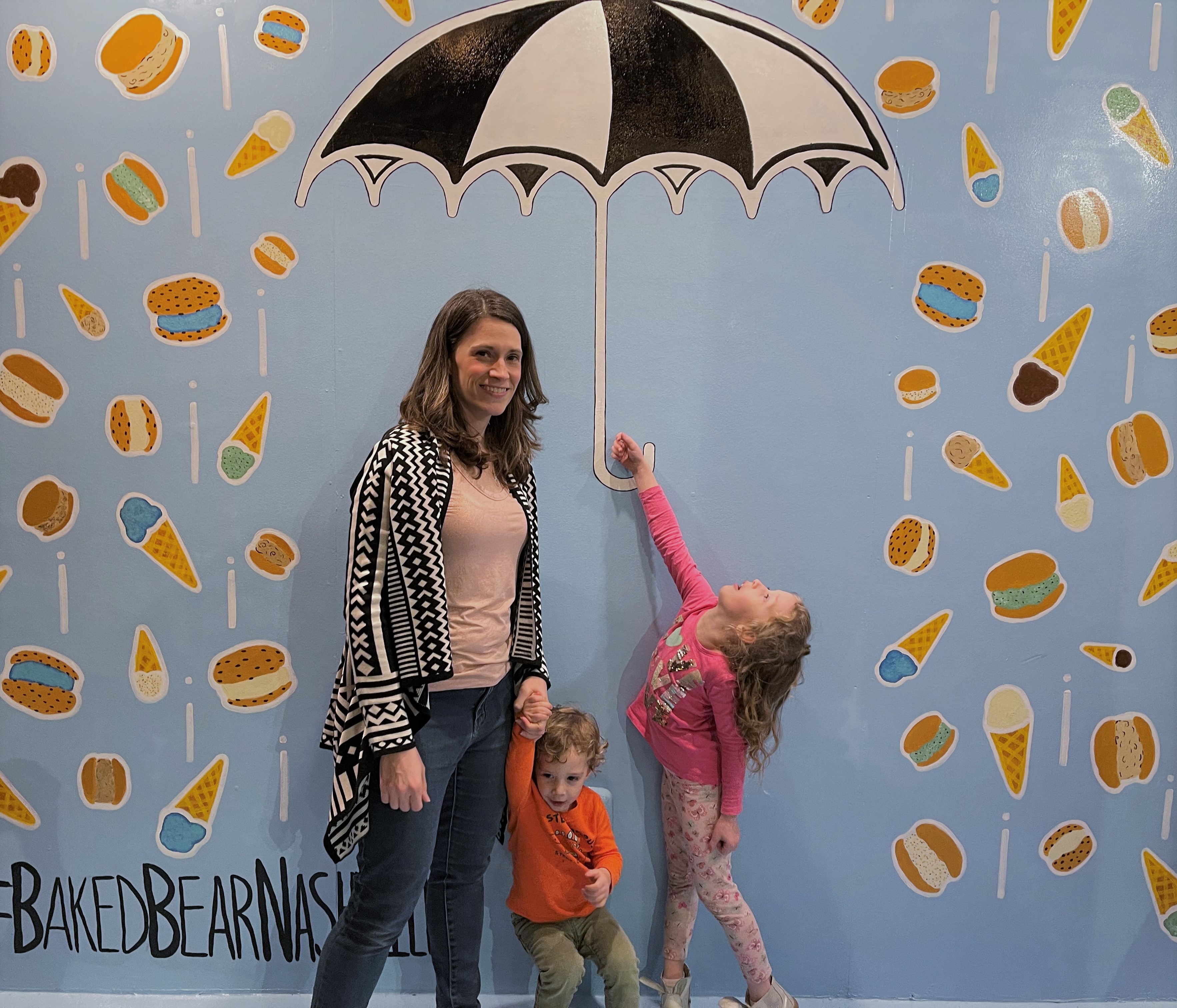 Biscuit Love: Favorite Nashville Breakfast
Don't forget our newest Nashville breakfast favorite: Biscuit Love. Well worth the long lines on Saturday morning, you can eat delicious and original biscuit sandwiches in the Gulch's favorite biscuit stop!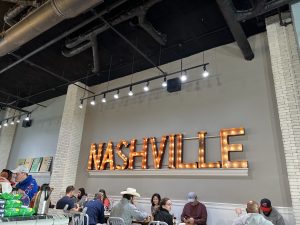 The atmosphere is excited and busy, the food is hearty and original, and the family will love it despite the long lines!
5. Enjoy shopping.
Jump from boutique to boutique in the heart of Nashville. Explore The Gulch. Or, trek up the road a little ways to Green Hills Shopping Mall. This mall has all of your high-end favorites and is situated in the center of loads of dining.
The rain may not be a great way to experience the flower truck or even the myriad of insta-worthy murals around the city, but there is still plenty to buy, experience, and explore indoors.
Although our weekend plans were supposed to include playing in local parks, exploring the city, and an outdoor event, the rain put a damper on all of those. Even though we were able to have lots of fun eating our way around the damp downtown, next time, we will look for more indoor activities in advance.
For example, next time we visit Nashville on a rainy day, we want to check out the Nashville Adventure Science Center.
With interactive exhibits and even a planetarium this enormous complex will be fun for the kids and adults. Only a stones-throw from downtown, it is easy to get to and open again to the public. Make sure to check availability before you go here (so that you don't have to worry about it being booked up).   
7. Goo Goo.
One of the items on our Nashville itinerary was to make our own Goo Goo Cluster. The home of the original Goo Goo Cluster, the downtown Nashville storefront hosts a make-your-own Goo Goo Cluster experience.
Sadly, this experience was suspended for pandemic reasons, but it is still on our must-try list for next time. Let me know your experience when it reopens!
Tips for an even better Nashville visit with kids even in the rain:
MINIMEIS G4 CARRIER
On our trip, we took 3 children ages 6, 4, and 2 to Nashville and our Minimeis G4 Carrier.
 While the 6 and 4 year old are old enough to walk on their own, the 2 year old is a different story. Ordinarily, he walks for a little bit, runs a wild zig-zag pattern, then usually sits down or lays down on the ground.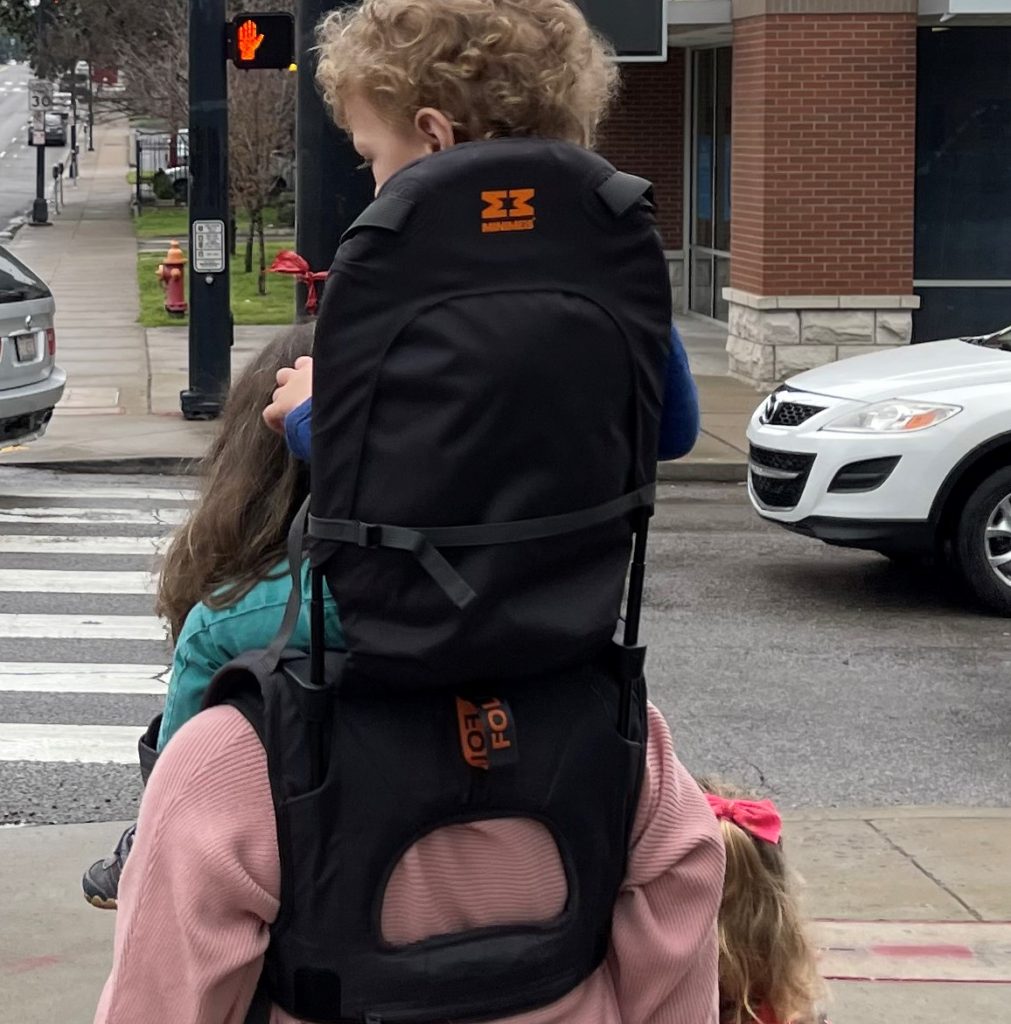 Usually, we travel with a stroller. However, Nashville sidewalks are less than ideal for strollers. Between the hills and construction, most sidewalks became impassable for a stroller at some point.
Therefore, we traveled with a child carrier. One evening, we decided to walk a few blocks to dinner but forgot the carrier. Big mistake. After that, we took our Minimeis, a toddler-friendly carrier that doesn't require much room everywhere. (To see my review of the Minimeis, click here.)
We took it to restaurants, stores, and even just walking.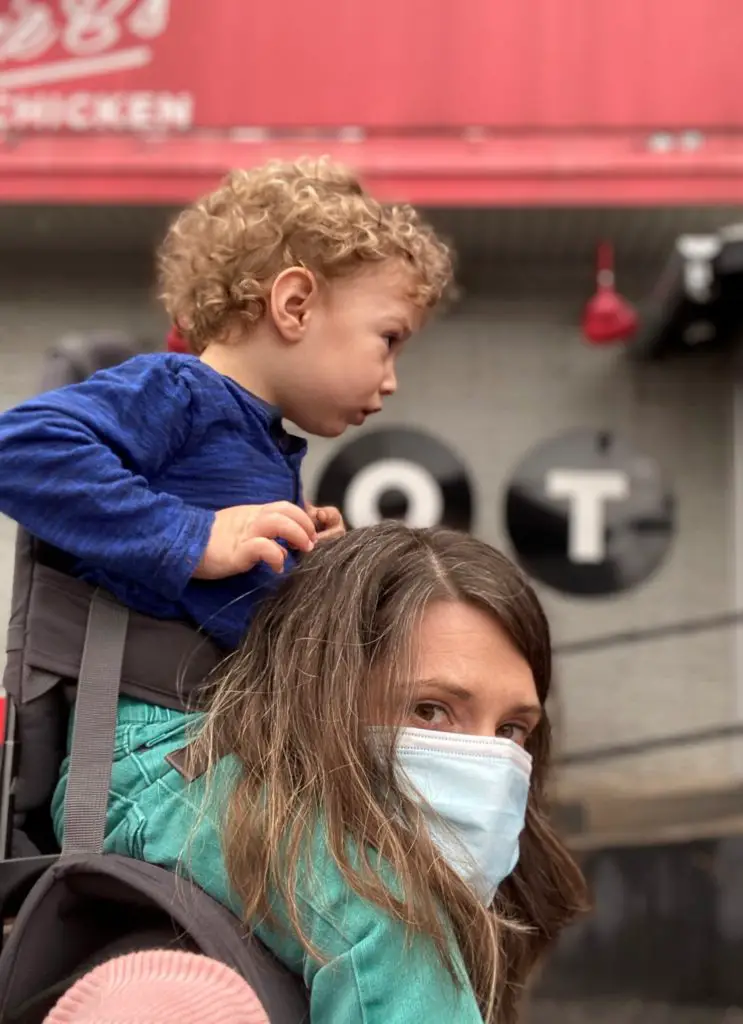 The Minimeis gave me peace of mind knowing that our youngest wasn't darting into traffic, but it also kept his little fingers from picking up all the treasurers laying along the side of the road (YUCK!!).
If your child is too big for your infant carrier, I highly recommend the Minimeis. Plus, take an extra 15% off with this discount code.
BACKPACKS
Whenever we take a road trip, my kids are responsible for carrying their own fun and comfort items in their backpacks. (Catch my list of road trip essentials with kids here.) We love these mini backpacks from Fjall Raven.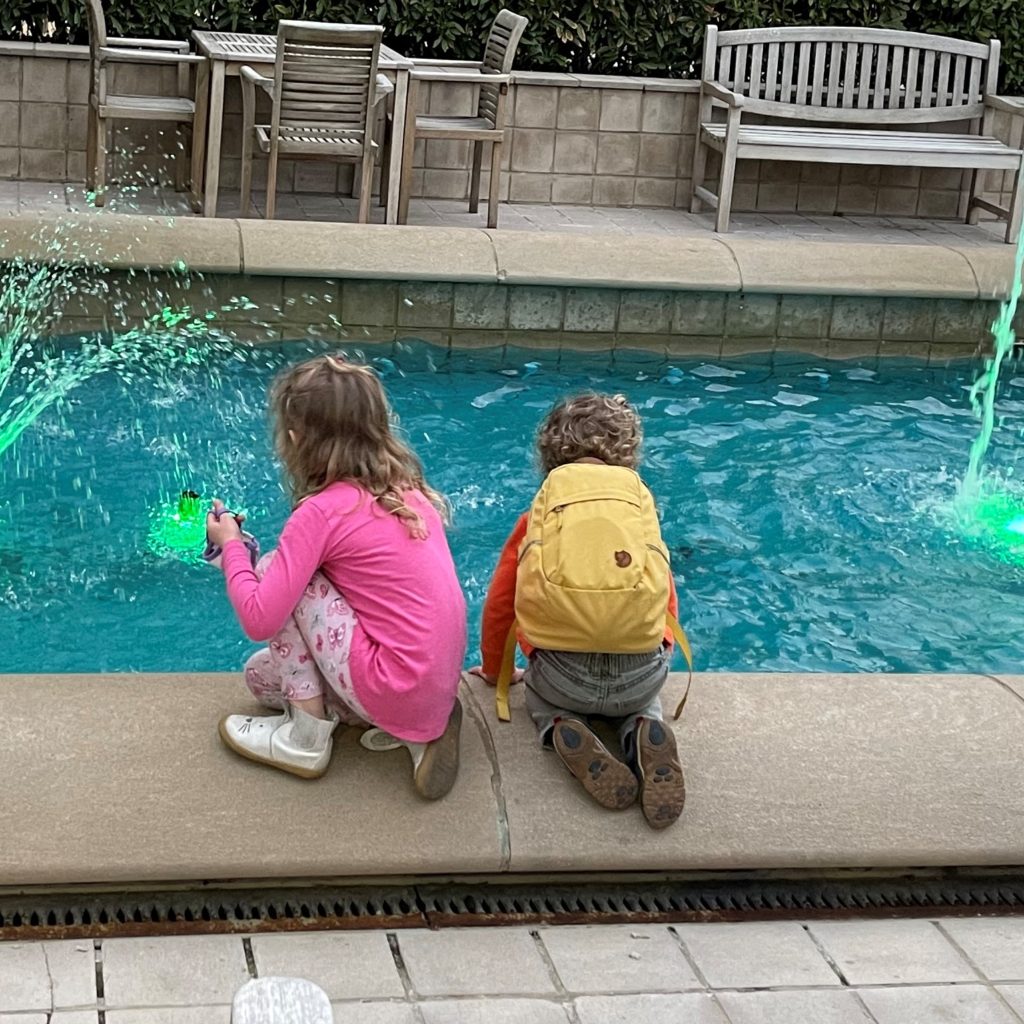 They can pack a little toy, their WaterWOW/Scratch Art, their spending money, and some wipes in their little backpacks. This keeps it out of mom's purse, pockets, and hands. And, it teaches them to be responsible for their own items.
WATER WOW/SCRATCH ART
Our kids almost always include a Water WOW by Melissa and Doug or a book with Scratch Art. Both of these are great in the car or in restaurants.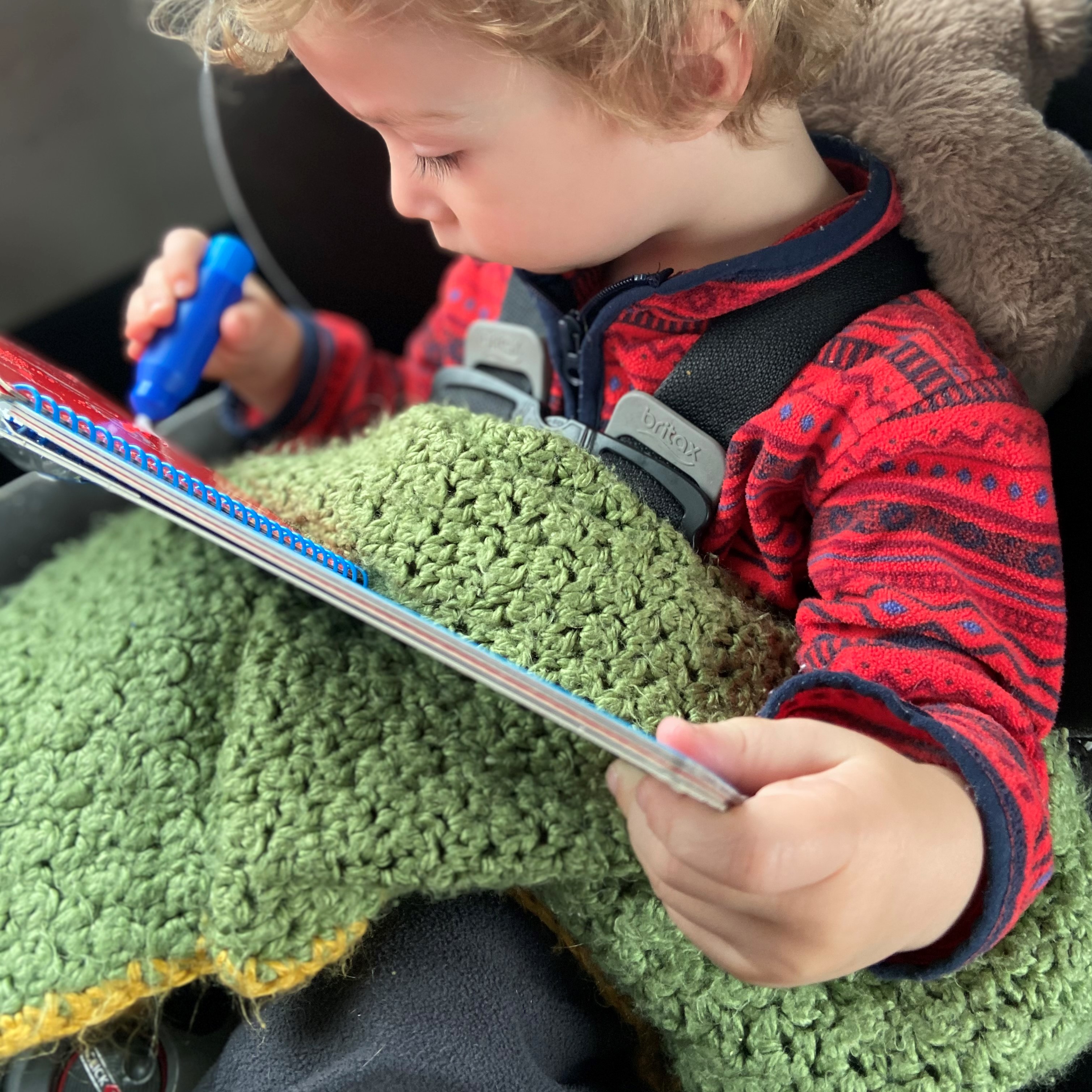 In our case, we had a 30 minute wait to get into Hattie B's Hot Chicken, and our daughter used the time to simply color her Water WOW. No whining, crying, or fighting! I love these books and highly recommend them to anyone with small children.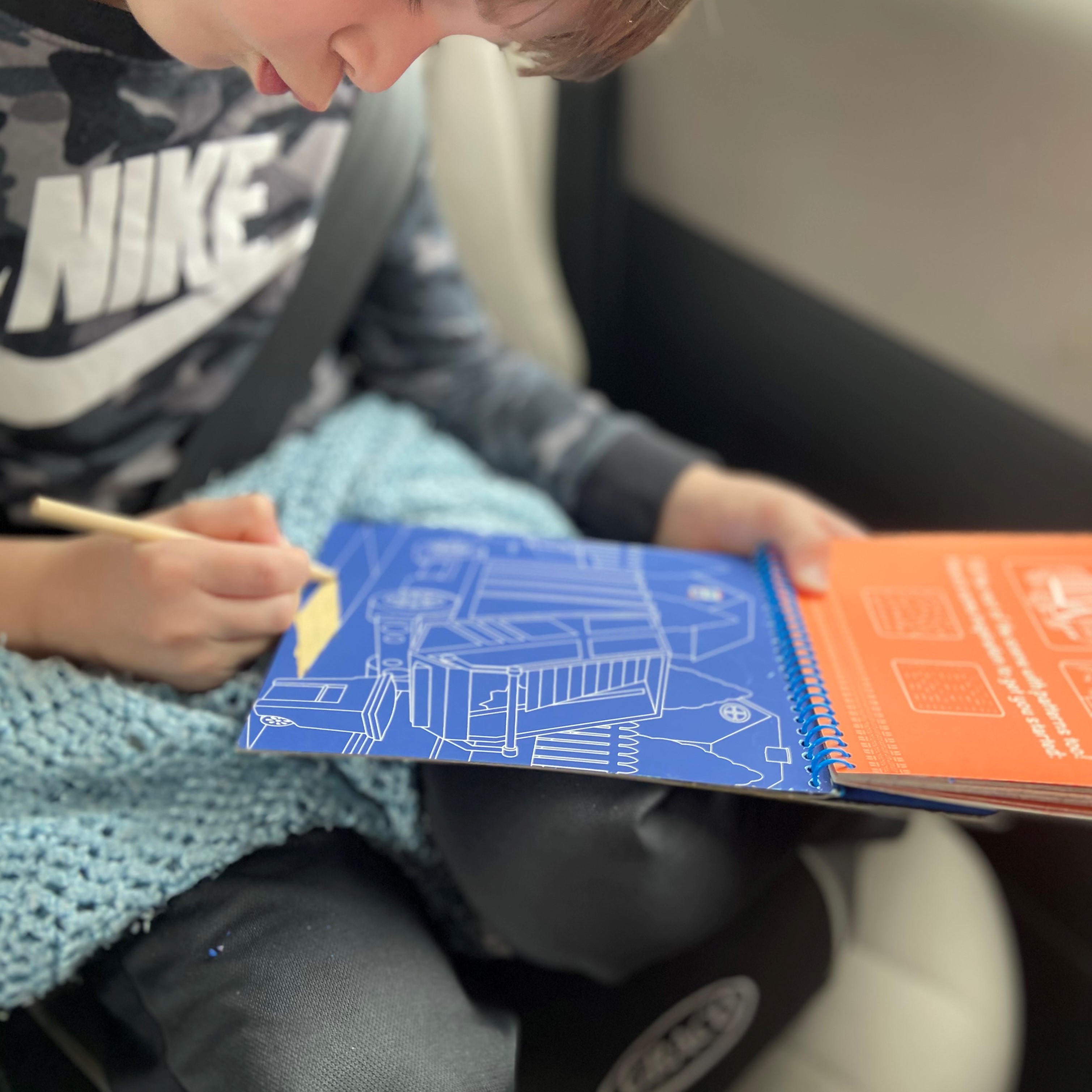 RAINY DAYS IN NASHVILLE WITH KIDS
Ordinarily, when I think of Nashville, I think of sunshine, flowers, and outdoor events. However, our recent road trip was met with 3 days of Spring rain. (And, it wasn't even April!!).
We made the most of it and enjoyed an indoor pool, the nearby eateries, puddles, and even rainy strolls through the downtown.
A little bit of preparation can make your Nashville getaway fun with kids even in the rain! For more prep tips for traveling with kids. Click here.