More than 50 free, nearly free, and fun things to do at, in, or near Panama City Beach with kids and families!
Panama City Beach is one of our family's favorite destinations, and we love all the great free family fun at or near the beach. If you are looking for things to do in Panama City Beach, Florida that are free, here are more than 50 free or nearly free ideas for what to do in Panama City Beach, Florida.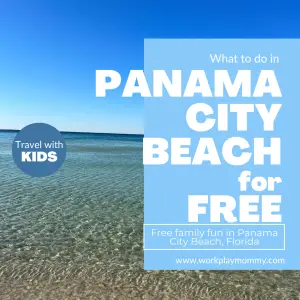 This post may contain affiliate links from which I may receive a small commission at no additional charge to you. As an Amazon Affiliate, I am eligible to receive a commission if you click on my Amazon links and make a purchase at no additional charge to you.
White sand beaches, teeming marine life, and a casual atmosphere draw crowds to Panama City Beach, Florida year round. From the raucous Spring Break crowds to the chill snow bird community, you can find something for everyone at Panama City Beach.
If you are visiting PCB as a family, you might be looking for free family activities.
Check out these ideas for free and fun things to do in Panama City Beach that include destinations, attractions, activities, shopping, and more. If you are looking for what to do in Panama City Beach with kids, then check this list out!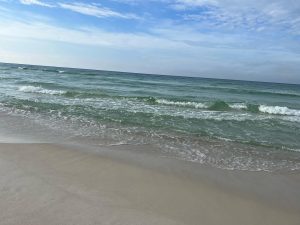 Free Attractions in or near Panama City Beach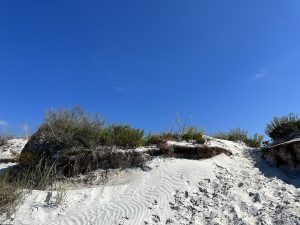 Did you know that there are free activities, reserves, and beaches in Panama City Beach?
Beaches!: Free (or nearly free) Beaches Near Panama City Beach, Florida
Public Beaches. The beaches at Panama City Beach are largely public, and you can enter at any public entrance. However, some of our favorites are between access points 21 and 34. For parking, there is a public lot at M.B. Miller County Pier at public access entry point 45.
State Park Beaches. Plus, you can also visit an off-the-beaten path beach at St. Andrews State Park –a favorite among locals. There is a fee for parking and entry, but it is quite small considering the amenities and beautiful views.
Shell Island Reserve. is a great free, family activity. This pristine reserve abounds with wildlife, flora, and fauna. To reach it you can take your own boat, hire a captain, take a ferry, or hire a boat. For ideas on what to do at Shell Island, and how to get there, check this out: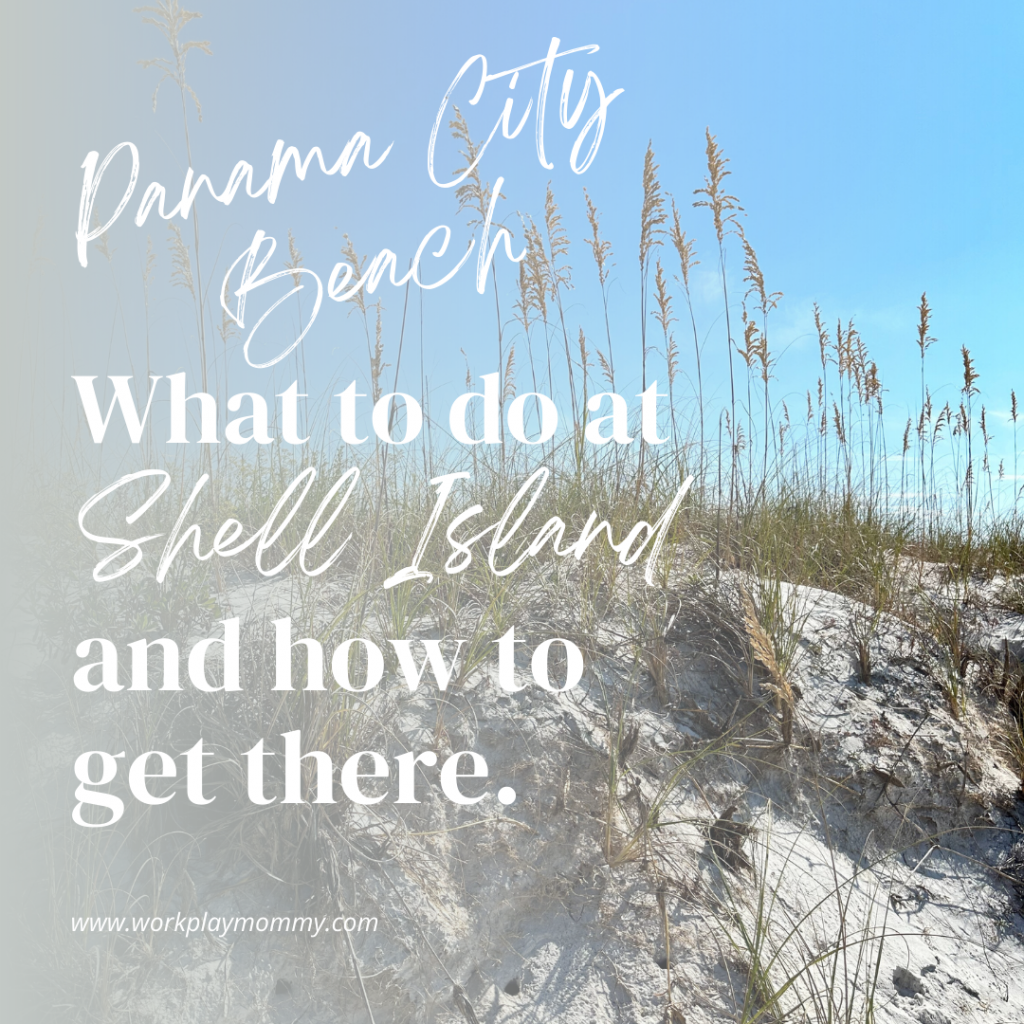 4. Pitt and Sylvan Springs. Located just outside of Panama City Beach, Florida in Youngstown, Florida are Pitt and Sylvan Springs. There you can enjoy the natural bubbling springs, public parking, tubing, swimming, or lazing in the natural springs.
Free Activities Near Panama City Beach, Florida
Shopping
Panama City Beach boasts several great shopping spots.
Check out Pier Park for great casual dining, boutique beach shops, and outdoor family fun.
Try the local Antique Market scene for kitsch beach designs, memorabilia, or collector's items.
Outlet Shopping: Or check out my favorite –the Silver Sands outlets in Destin a short drive from Panama City Beach.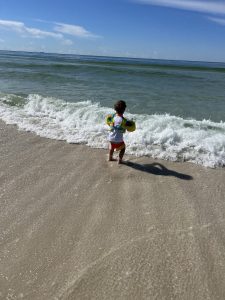 Fishing
Pier fishing. For fishermen or women, grab your tackle box, bait, and cooler, and head to the pier or beach for a great day of fishing. MB Miller County Pier allows fishing from the pier for a small fee.
Beach Fishing. Others simply enjoy casting a line from the shoreline.
Free Resort Activities
Pool time! If you are staying at a resort at or near the beach, you probably have access to a great pool or two. Spend time in your resort's water park, lazy river, or outdoor pool oasis!
Resort Entertainment. Many resorts also organize movie nights, bonfires and s'more roasting, outdoor exercise classes like yoga, and more. Check with the customer service desk of your hotel or resort to find what activities they are offering while you are there!
Majestic Resort Activities. If you are a guest of the Majestic, you can watch family movies in their resort theater, attend weekly resort activities, or even get a guest pass to the gym. The resort also has a basketball court and tennis courts for guest use.
Beach Fun: Fun things to do at the beach in Panama City Beach
The beach is where my family spends most of our time. Here are some of our favorite beach fun ideas: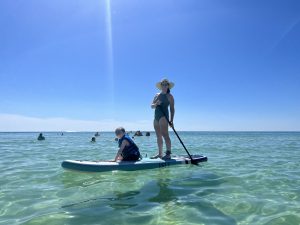 Build a sandcastle.
Read a book. I love to take audiobooks to the beach. Get an unlimited Audible subscription here.
Sunbathe.
Spot wildlife.
Make a sand sculpture.
Bury dad in the sand!
Listen to favorite music. Take a wireless speaker like this one for your family music enjoyment.
Collect shells. My daughter loves the purple shells and can spend hours scouring the shoreline for unusual shells in all sizes and colors.
Walk along the shoreline: Panama City Beach, Florida features 27 miles of shoreline and white sand. (https://www.visitflorida.com/places-to-go/northwest/panama-city-beach/)
Eat a picnic. Pack your favorite snacks, drinks, and food in an insulated cooler for a scenic meal!
Metal Detect. Bring, borrow, or buy a metal detector for hours of treasure hunting!
Take a nap!
Scavenger Hunt.Have each member of the family find as many unique items as possible and compare the treasures! Last trip we found jellyfish, shells, sand dollars, and more along the beach.
Save the sea life. Spend some time collecting trash that you find on the beach or in the water and make sure that it is disposed of properly to help protect the marine life!
Plan a photo shoot. Use the opportunity to have a beautiful family photo shoot in nature!
Watch the sunrise and sunset. What is more beautiful than a sunrise or sunset over the ocean. Ask your children to name all the colors in the ocean sunset for an added game.
Crab Hunt. After the sun sets pull out your flashlights and spend the evening searching for ghost crabs along the shoreline.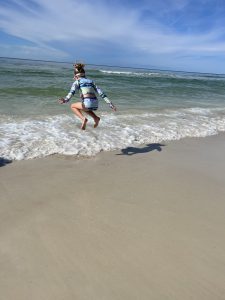 Water Fun: Fun things to do
in the ocean

at Panama City Beach
Jump in the waves. My children can spend most of their day just letting the waves crash on them while playing on the sand. My youngest loves to pretend to fight the waves like a ninja!
Body surf.
Paddleboard. Beg or borrow an inflatable paddleboard for fun memories on the water!
Laze on a float.
Snorkel.
Skim or Body Board.
Surf.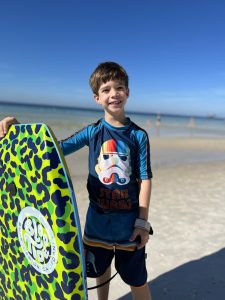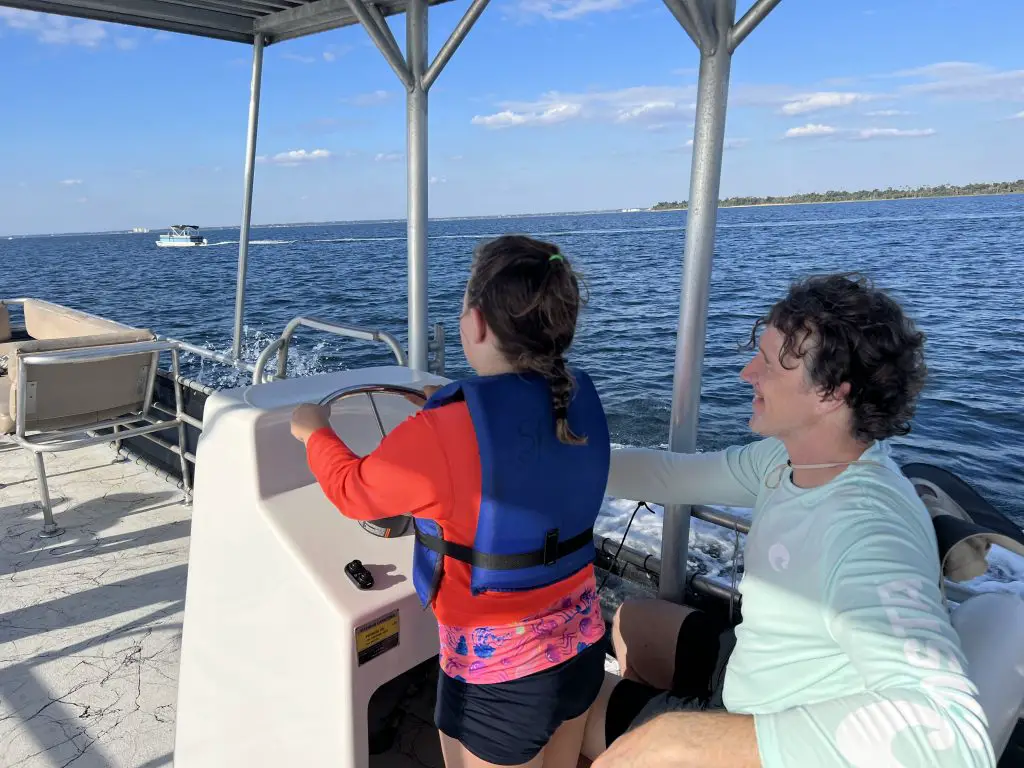 Boat Fun at or Near Panama City Beach
If you have a boat, rent a boat, or ride along on someone else's boat try these great Panama City Beach boat favorites:
Waterski.
Pontoon waterslides! Our pontoon rental included 2 slides. Check out Shell Island Pontoons for great family rentals!
Dolphin watching. Our family has seen dolphins on every boat outing we have taken in Panama City Beach. Plus, we have seen turtles, jellyfish, and much more while out on the water.
Parasailing.
Deep sea fishing.
Scuba diving.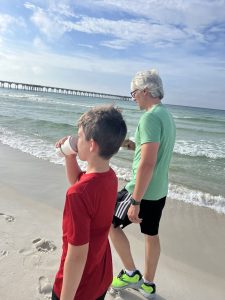 Water and Beach Sports: Play sports at Panama City Beach, Florida
Volleyball. You can find beach volleyball nets along the shoreline in some areas. However, many bring their own for a fun family game.
Pickup Football. Kids at the beach love joining touch football games regardless of whether they know each other or not! The bonus is that all you need is a football without any additional equipment!
Fly a Kite.
Take a run.
Catch. Play a simple game of catch with a waterball, a tennis ball, volleyball, baseball, or anything else you can find to work out some activity at Panama City Beach.
Frisbee. Whether you play a full game of frisbee football or just toss it back and forth, frisbee is a great beachfront activity!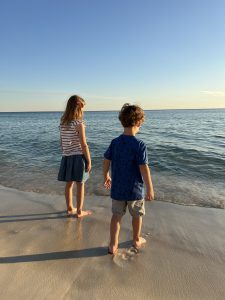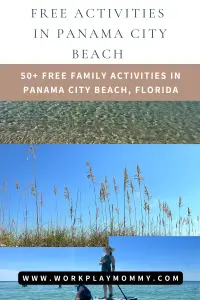 FREE Local Parks and Playgrounds near Panama City Beach, Florida
If you need a break from the water and sun, there are several local parks and playgrounds for families to enjoy.
Maggi Still Memorial Park has a playground and picnic area. (604 Lantana St, Panama City Beach, FL 32407)
Popeye Park has a playground and picnic area. (East Lullwater Drive Panama City Beach)
Scott Field Park has a playground, picnic area, and even basketball court. (The intersection of Circle Dr. & Palm Circle)
Panama City Beach Florida has loads of free fun activities for the whole family and more! For more Panama City Beach fun, food, and activities, check these out: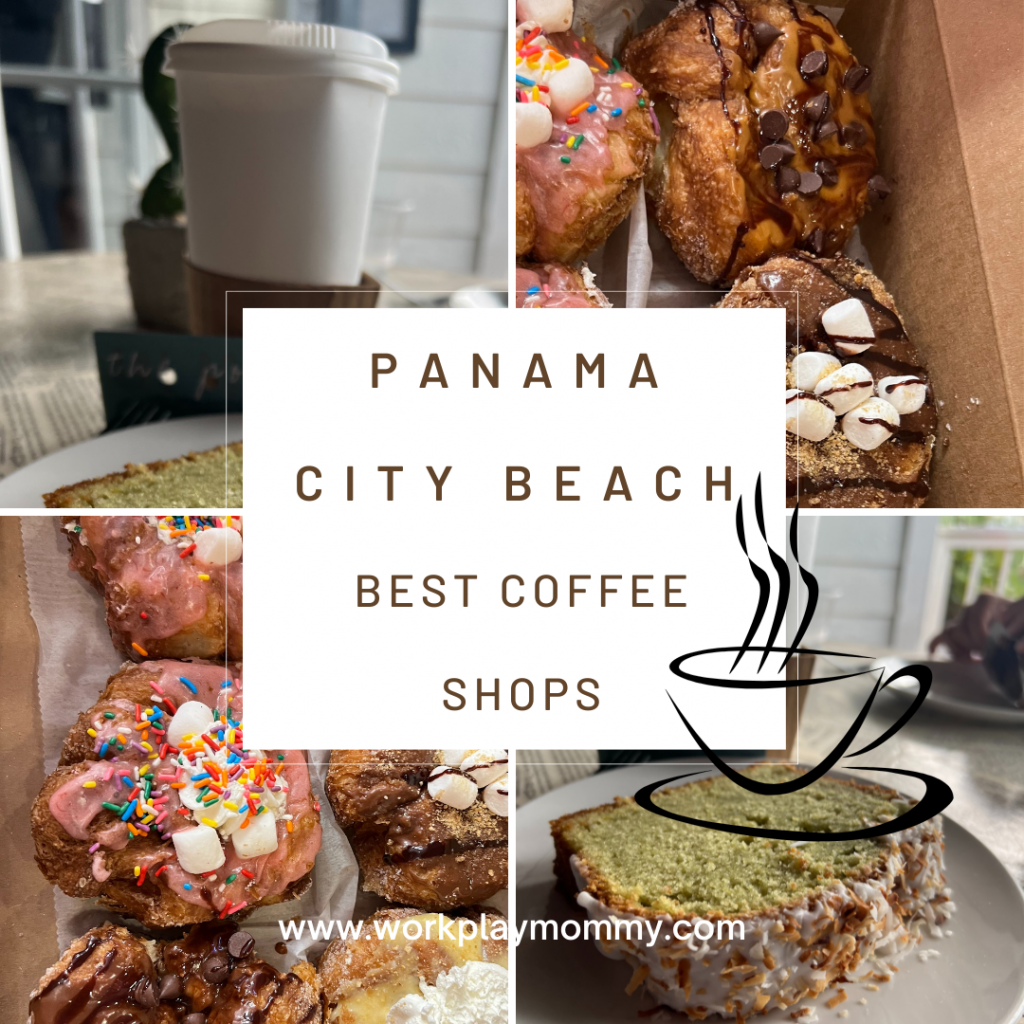 You might also like: