Three Easy Ways to Get to Shell Island and Tips for Visiting Shell Island Near Panama City Beach, Florida
Our family loves our Panama City Beach getaways. We have been visiting the same resort and the same beach year after year, and we love it!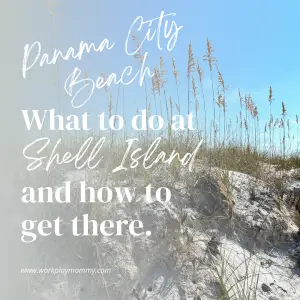 One of our favorite things to do while visiting Panama City Beach is schedule a day out to Shell Island.
What is Shell Island at Panama City Beach?
A barrier island (more like peninsula now that the terrain has changed), Shell Island is a nature reserve accessibly only by water.
No vehicles, industry, or commerce are allowed on the reserve, and it is a very convenient ferry, boat, kayak, or jet ski away from all of the hustle and bustle of the sometimes-crowded beaches of Panama City Beach.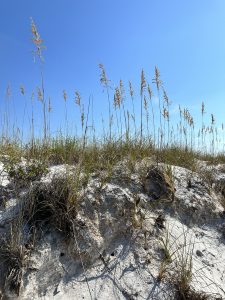 What to do on Shell Island?
Shell Island has no industry, commerce, shade, or facilities. Therefore, anything you will want or need for an excursion to Shell Island has to be brought with you.
However, you will find no shortage of fun at Shell Island.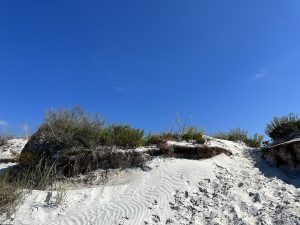 Shell Hunting
My daughter's favorite activity is shell hunting. She spends most of our time walking along the dunes, digging through the grasses, and scanning the shoreline looking for the best and most unique shells.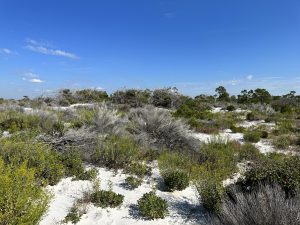 Swimming and Water Sports
My sons on the other hand love splashing in the waves and swimming along this protected and usually-tame stretch of coastline.
The water at Shell Island is usually clear, clean, and calm. Therefore, it is great for families looking for a different setting and a great place to escape the heat.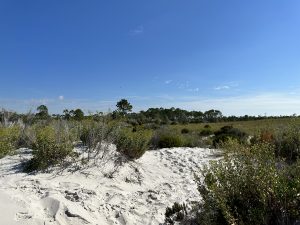 Animal Spotting
Finally, my favorite part of visiting Shell Island is animal-spotting. From dolphins, aquatic fish, and sting rays, to fish, jellyfish, and plant life, you can see it all. Because the area is protected, more removed from the commercial areas, and adjacent to some of the deepest shipping lines in the gulf, Shell Island animal watching is always a great way to spend the day.
On our last trip, the water was so clear that we saw a jellyfish catch fish from the safety of our boat, we watched dolphins swim and leap alongside boaters, and we spotted sea turtles swimming around our anchor.
I have never been to Shell Island when I didn't see at least one pod of dolphins!
How to Get to Shell Island: 3 Easy Ways to Get to Shell Island
You can only reach Shell Island by water.
However, you have several options for reaching the island (peninsula).
1. Ferry with Shell Island Shuttle
The ferry (Shell Island Shuttle) is the cheapest and least stressful way to reach Shell Island. Simply purchase your tickets for your desired day and time (in advance), board the ferry, and catch your desired ride back.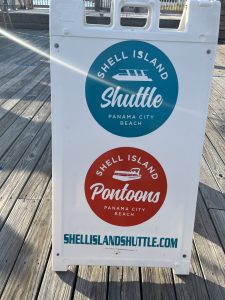 A few tips about taking the ferry with Shell Island Shuttle:
The Shell Island Shuttle can get very busy at certain times of the year. Further, it has a limited capacity. Therefore, if you are planning to visit Shell Island during a peak tourist time, then I highly recommend that you book well in advance.
Gather all of your gear. Shell Island has no water, food, or toilet facilities. Therefore, if you want an umbrella, chair, shovel, bucket, picnic, or other amenity, you will need to take it with you. Therefore, anything you want to get to the island must also be carried and held on the ferry. At peak times, the crew may not allow you to bring the kitchen sink onto the ferry if it means preventing other passengers from riding.
Read the schedule carefully. The Shell Island Ferry does not require that you return at a certain time. Further, Shell Island is a nature reserve not an amusement park. Therefore, no one is going to make sure that you have made it safely out of the reserve before locking the door for the night. If you miss the last ferry, you might very well be stranded and looking for another boat to take you home.
2. Private boat hire with Shell Island Pontoons
After using the ferry, we have now concluded that our favorite way to reach Shell Island is by private boat hire.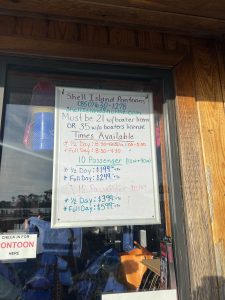 Available for full or half day rentals, Shell Island Pontoons have a variety on pontoon boats and water toys for rent that can be taken to Shell Island!
In fact, our most recent pontoon sported 2 WATERSLIDES! So fun!
RELATED POST: Best Pontoon Rental in Panama City Beach
Our family of 11 booked a half day pontoon with slides, packed in our coolers, sunscreen, and toys, and set sail for our Shell Island Adventure.
If you are familiar with our previous boating fiasco (read more here!), you will be glad to know that our experience with Shell Island Pontoons was easy, safe, and wonderful.
The launch and dock crew were incredibly friendly and helpful.
The boat was in great shape and easy to manuever even for Midwesterners!
Honestly, our only complaint was that we didn't book the boat for the entire day!
The boat ride out to Shell Island was beautiful, we spotted lots of marine life, and we were able to change locations in search of less-crowded anchor points, better shells, or just because we wanted to!
The kids had a blast on the slides, we were able to leave all of our snacks, drinks, and gear on the boat, and we can't wait to go back!
3. Hire a boat and captain
If you are looking for the most convenient and most exclusive option, you can also hire a boat and captain to take you to Shell Island.
Local boat captains are for hire all over Panama City Beach and offer unique information that you might not already know. Plus, they have personal knowledge of weather, best locations, and even where/when to anchor around Shell Island.
You can even find private dolphin tours with Shell Island Shuttle (presently paused but picking back up soon). They will take care of the driving, the touring, and the explaining. And, considering their expertise and help with the times we have rented, I am sure that these soon-to-return dolphin tours for groups will also be great!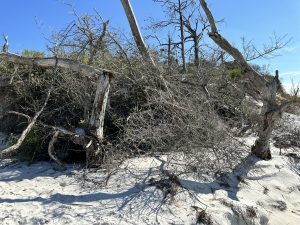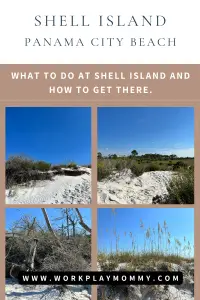 Shell Island Panama City Beach: A Favorite Family Fun Day
Shell Island is a great way to spend a day out at Panama City Beach. Party on a boat, relax with your family and waterslide into the Big Blue, or simply ferry over to Shell Island for a day of lounging, shell hunting, and body surfing!
Enjoy!