Pontoon Boat Rental in Panama City Beach Rental
Shell Island Pontoons is a great way to rent a pontoon boat at Panama City Beach!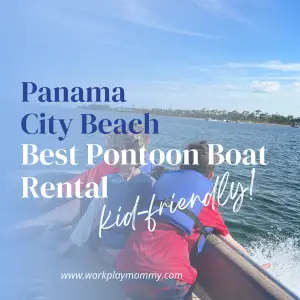 Panama City Beach is one of our family's favorite beach destinations. We love long lazy days on the sand, sampling new and unique coffee shops, and visiting natural reserves like Shell Island. One of our favorite family activities is renting a pontoon boat and getting up close and personal with the water and marine life!
Our family has had great experiences and highly recommends Shell Island Pontoon Rental. This recommendation does not come lightly if you know anything about our previous pontoon fiasco (read more about it here!).
Shell Island Pontoon Rental
Located just across the street from Captain Anderson's –a Panama City Beach icon, is Shell Island Pontoon Rental. Their services are wide and varied and are not limited solely to pontoons.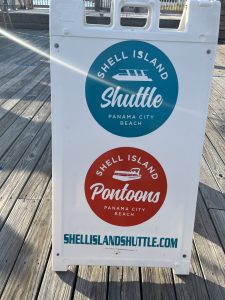 In fact, you can even catch a Shell Island Shuttle (ferry), rent jet skis, or find guided dolphin tours.
However, for us, who are not regular boaters, the experience goes beyond scope of services.
What do you get at Shell Island Pontoon Rental
Shell Island Pontoon Rental offers multiple types of water craft including 2 types of pontoons. The first is a standard pontoon, which comfortably fits up to 10 people and can be rented for a full or half day.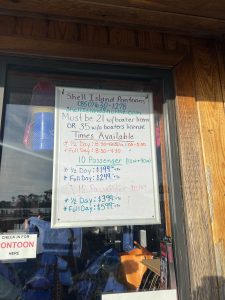 The second is a 2-level, double decker pontoon with waterslides for up to 12 passengers!
Our family has now had the opportunity to rent both, and we can honestly say that we loved both. The waterslides were a blast but a bit scary for our smaller children!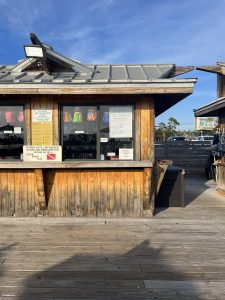 Each boat comes equipped with adult life jackets, but the staff all took care to make sure that each of our 5 children on the boat had appropriately sized life jackets on before they left the marina.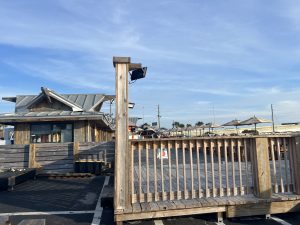 The boat was already gassed up and ready to go. But, more importantly, it also came with a safety briefing, directions, instructions on what to do if things went badly, and best of all –recommendations for a great day on the water!
Our dock attendant was great. He helped us dock, back out of the marina, and guided us to the best spots along Shell Island!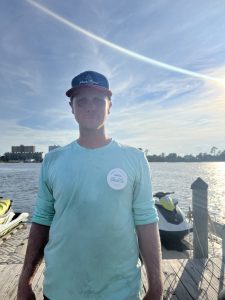 Pontoon Boating with Shell Island Pontoons to Shell Island
Renting a pontoon boat (jet ski or other watercraft) with Shell Island Pontoons was a great family day out.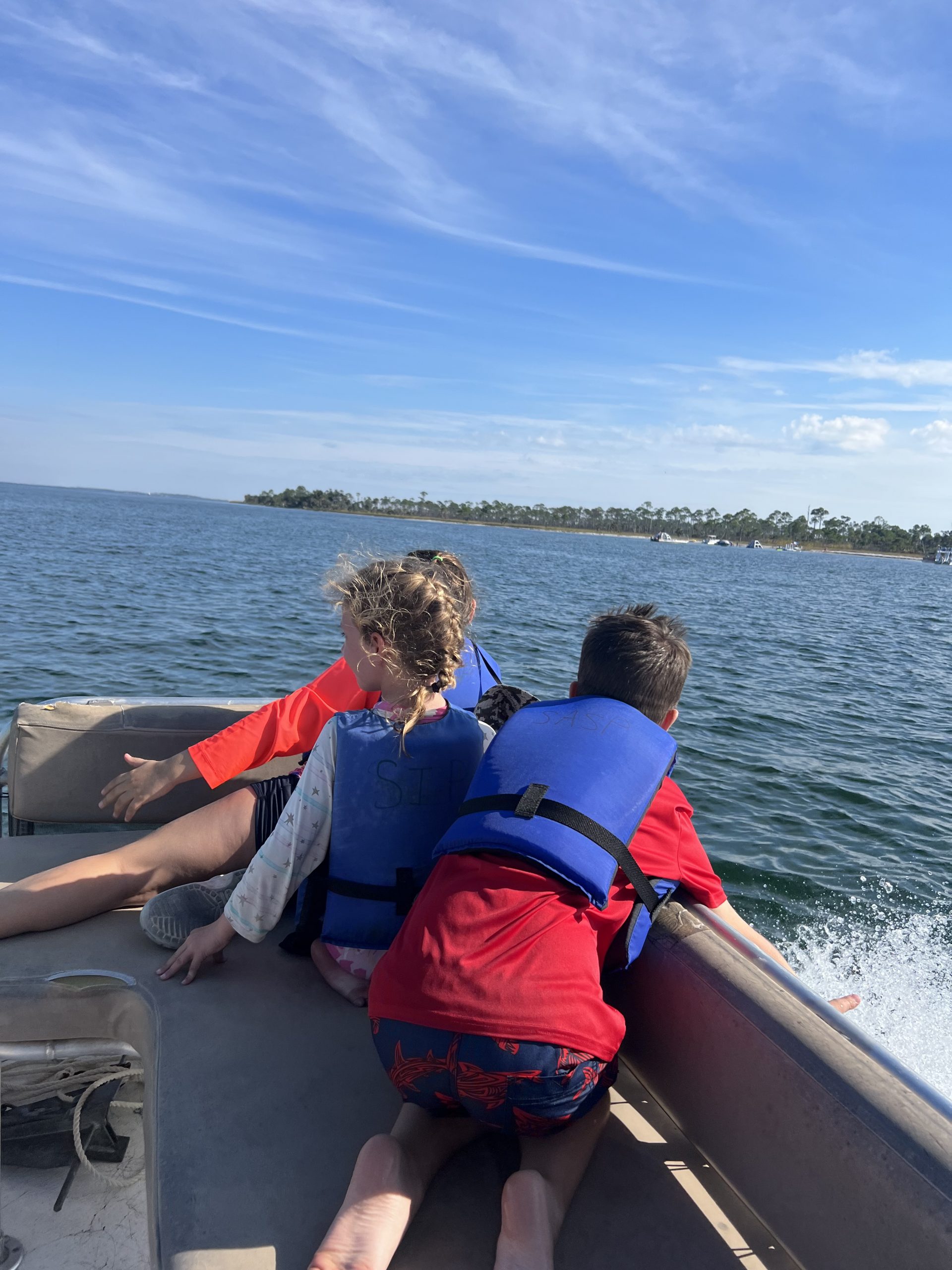 We hunted for shells on and around the popular Shell Island nature reserve. We watched dolphins, turtles, jellyfish, fish, and other marine life.
RELATED POST: Shell Island: What to do at Shell Island and How to Get there!
And, we enjoyed a beautiful sunset ride back to the marina where the Shell Island Pontoon staff were ready and able to help us park our boat and unload our stuff and tired children!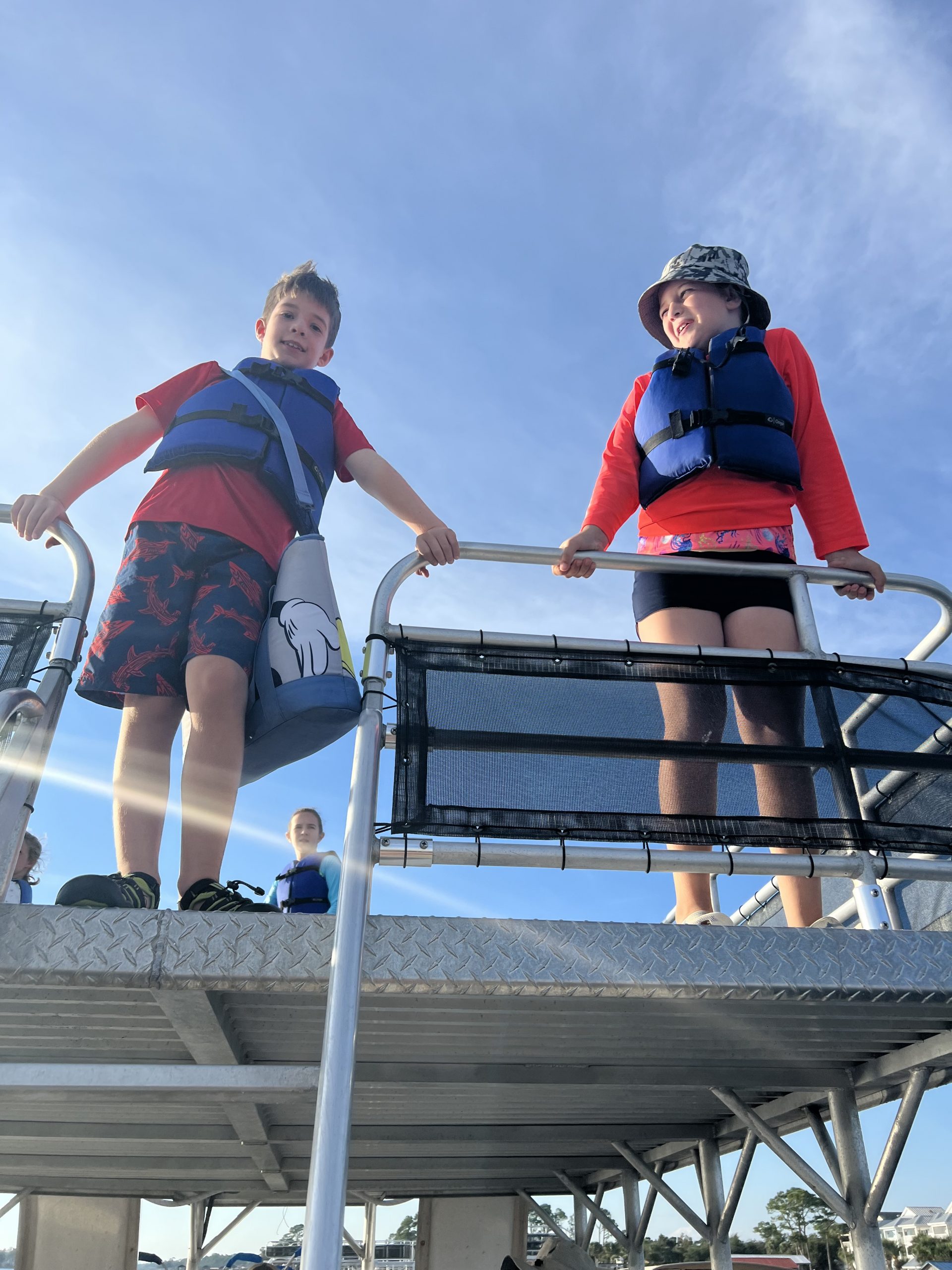 Review of Shell Island Pontoons at Panama City Beach
All-in-all, I highly recommend Shell Island Pontoons because:
It was easy to find and easy to access,
It has a variety of watercraft and a large inventory for hire,
The value for the quality of equipment and level of service was great, and
Our entire family received great, quality service even though we were one of dozens of families on the dock, and we had little boating experience and needed assistance.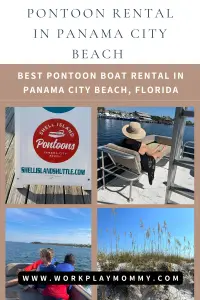 YOU MIGHT ALSO BE INTERESTED IN: