For the best breakfast in Gatlinburg, make your reservation at Crockett's Breakfast Camp!
It's no secret that our family loves a good breakfast. So, when we travel, one of our favorite things to do is try new breakfast restaurants. For the best breakfast in Gatlinburg, we go to Crockett's!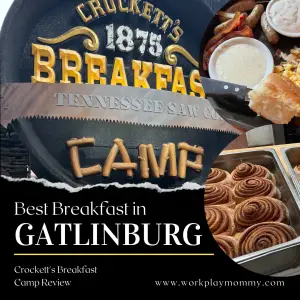 Don't be distracted; go directly to Crockett's for the best breakfast in Gatlinburg!
Gatlinburg has so much for families, and everywhere you look you can see another pancake or waffle restaurant. But, don't be fooled, skip right on by and head to Crockett's Breakfast Camp.
While pancakes at the Pancake Pantry might be a time-honored tradition, and flapjacks at the Flapjack Cabin are lots of fun, Crockett's has big, hearty breakfasts that the whole family will enjoy.
Where is Crockett's Breakfast Camp?
Crockett's Breakfast Camp is nearly the very last commercial building in Gatlinburg before entering Smokey Mountain National Park.
Continue down through the Gatlinburg strip past every other breakfast spot, and you will find yourself next to a giant skillet (and probably a long line out the door!).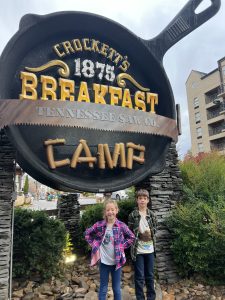 What to expect at Crockett's Breakfast Camp.
Crockett's is not open all day, and it fills up fast. I recommend that you make your reservations in advance, or join the online queue in advance to help reduce your wait time.
Find the online queue here: https://crockettsbreakfastcamp.com/
The entire restaurant is styled like a rustic cabin. From the roaring fire in the enormous dual-sided fireplace, to the rough floors, and long log benches, you will feel warm, cozy, and ready for a down-home meal as soon as you enter!
Don't miss the enormous cinnamon rolls sitting in the front bakery window as you enter!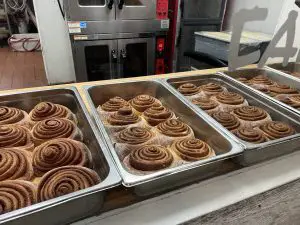 You can expect to be seated in a large open dining room that can get rather loud but is great for large groups and families.
The tables are large and accommodating even for the giant breakfast skillets!
Best Foods at Crockett's Breakfast Camp
The cinnamon rolls at Crockett's Breakfast Camp cannot be understated. They are enormous, delicious, and a major treat for my kids! Sometimes we even order them to go so we can eat them before we go out on the trails in the early morning.
My husband and I both like the breakfast quesadillas and sandwiches.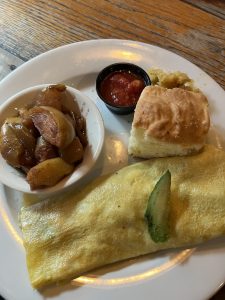 While my children love the griddlecakes and skillets.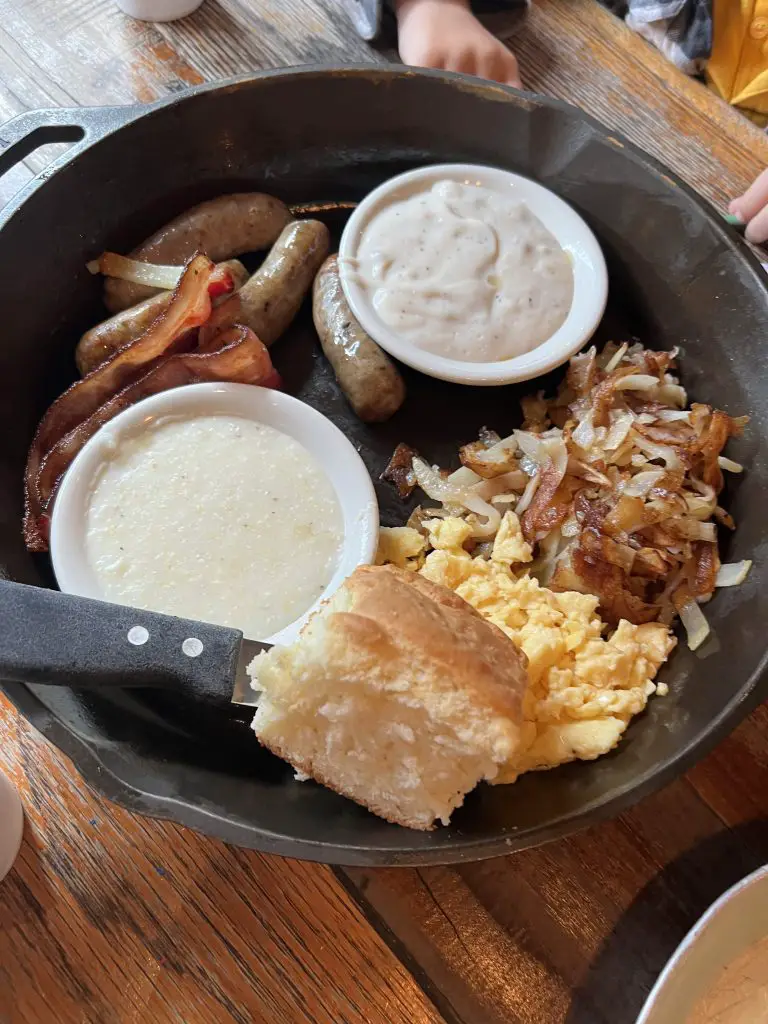 My son loves getting his food in an enormous cast iron skillet brought to the table and overflowing with his favorite breakfast foods.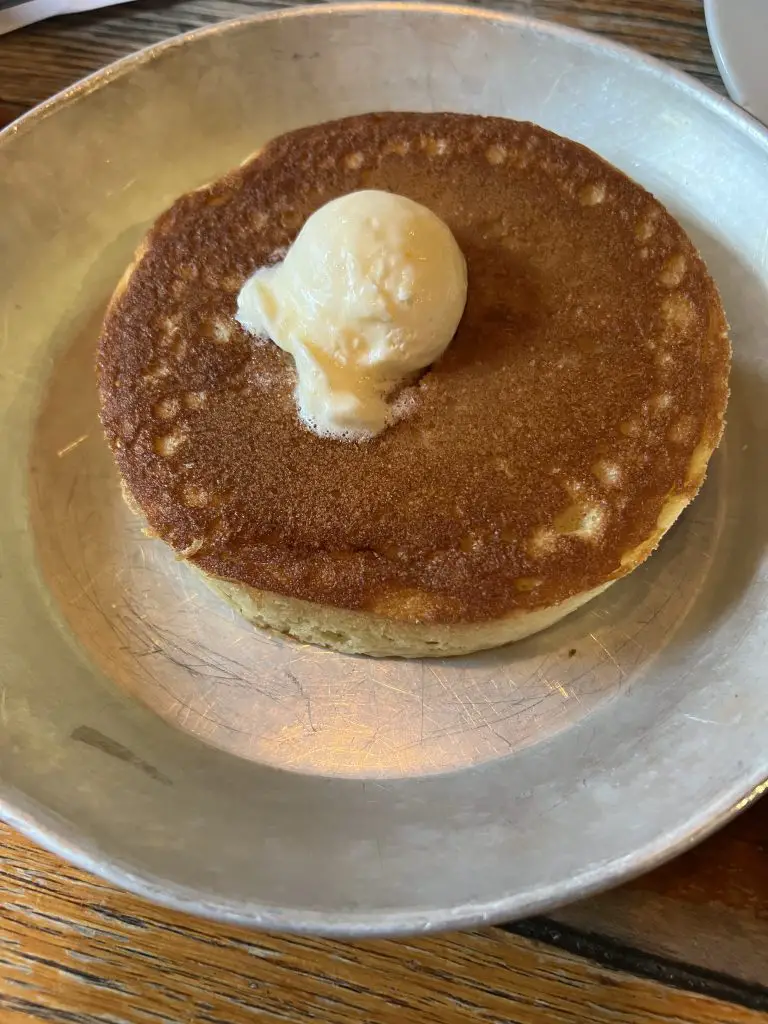 We are often disappointed by the coffee as being a little bitter and flavorless, but we admit that we are going for the breakfast and not so much for the coffee.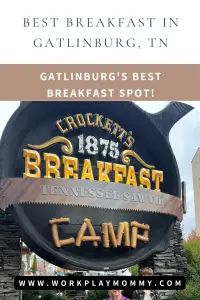 Tips for Eating at Crockett's Breakfast Camp in Gatlinburg, Tennessee
Our family has yet to be disappointed by a meal at Crockett's. From the atmosphere to the food, we love it every time.
We would recommend that you arrive early or join the online waitlist, that you come very hungry as the portions are enormous, and that you make it a point to try the cinnamon rolls even if you take them home for an evening treat.
Don't forget that Crockett's is not open all day (usually just breakfast), and you will want to get there long before it closes if you want to get a table during a busy day.
Gatlinburg is one of our very favorite family destinations for the hiking, the views, and, of course, the food. And, Crockett's Breakfast Camp is our very favorite breakfast spot in Gatlinburg.
For more hiking tips with kids, check this out!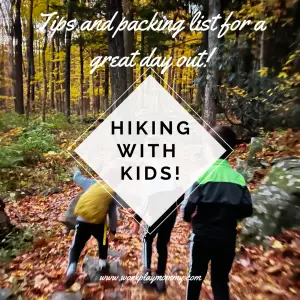 You might also like:
Road Trip Packing List with Kids
Best Breakfast in Holland, Michigan