DELICIOUS BREAKFAST SPOTS IN HOLLAND, MICHIGAN FOR FAMILIES
With 3 kids, our family loves to go out for breakfast much more than dinner. Not only is it usually easier on the wallet, the kids are fresh, and who doesn't love breakfast food! So, on our recent weekend trip to Holland, Michigan, we were on the search for best breakfasts for families. After trying a few, these 2 places came out on top for kids and taste!
2 Delicious family breakfast spots in Holland, Michigan
On a recent family weekend to Holland, Michigan, I was looking for a delicious breakfast recommendation. Turning to my old pals Google and Pinterest, I was shocked that very few of the reviews were for breakfast.
Now, I know that not everyone loves a big, hearty breakfast early in the morning. I also know that budgets vary. So, after trying a few places in Holland, Michigan for breakfast, we narrowed it down to 2 great options: 1. A budget and smaller portion option, and 2. A more expensive, heartier option.
A Holland, Michigan icon, we couldn't skip out on deBoer's. With 2 convenient Holland locations, if you are in Holland, you are likely close to a deBoer's.
This Dutch bakery, restaurant, and coffee roaster boasts daily fresh breads, locally roasted coffee, and a full breakfast, lunch, and dinner menu.
For deBoer's breakfast menu, click here. (LINK)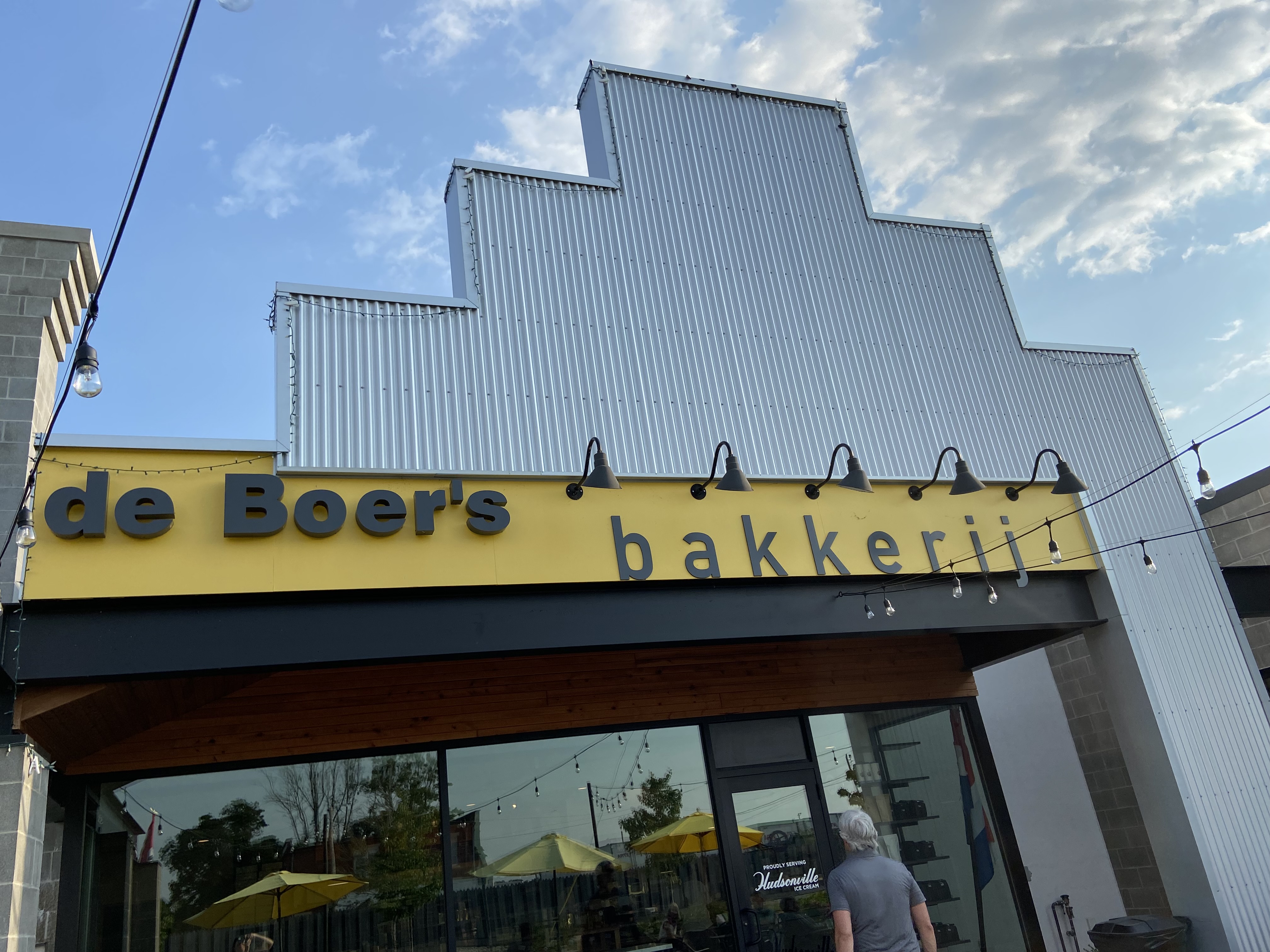 Further, deBoer's has a convenient location just off the coast of Lake Michigan at the end of Kollen park –a Holland, Michigan must-visit for families. A short walk from the park, donuts, coffee, and lake views are a winning combination.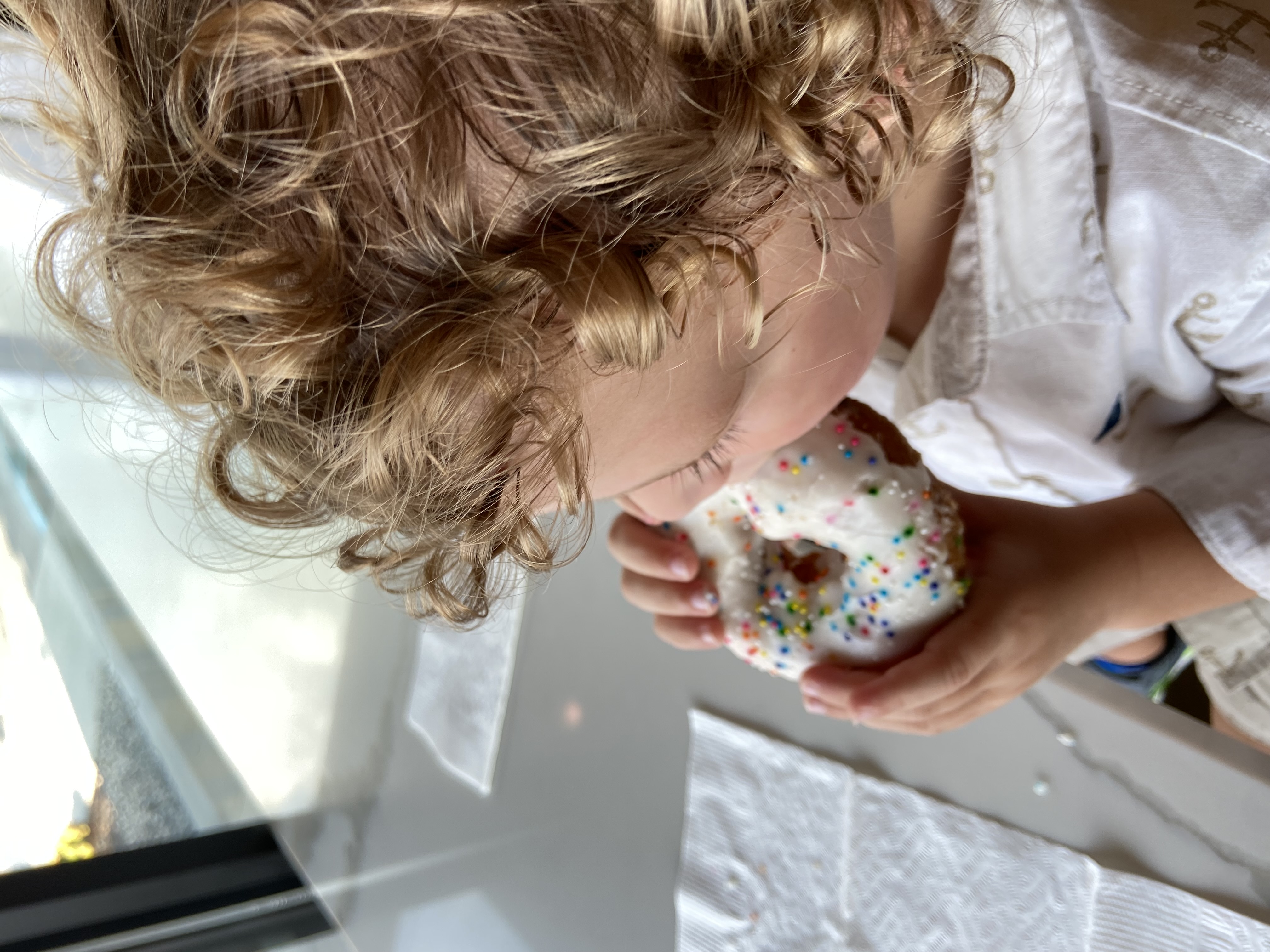 Grab one of the delicious, fresh deBoer's Bakkerij donuts and follow it up with a walk and play in the park. The kids can run and play around the playground while the parents sit on the park benches enjoying the lake view watching the boats go by.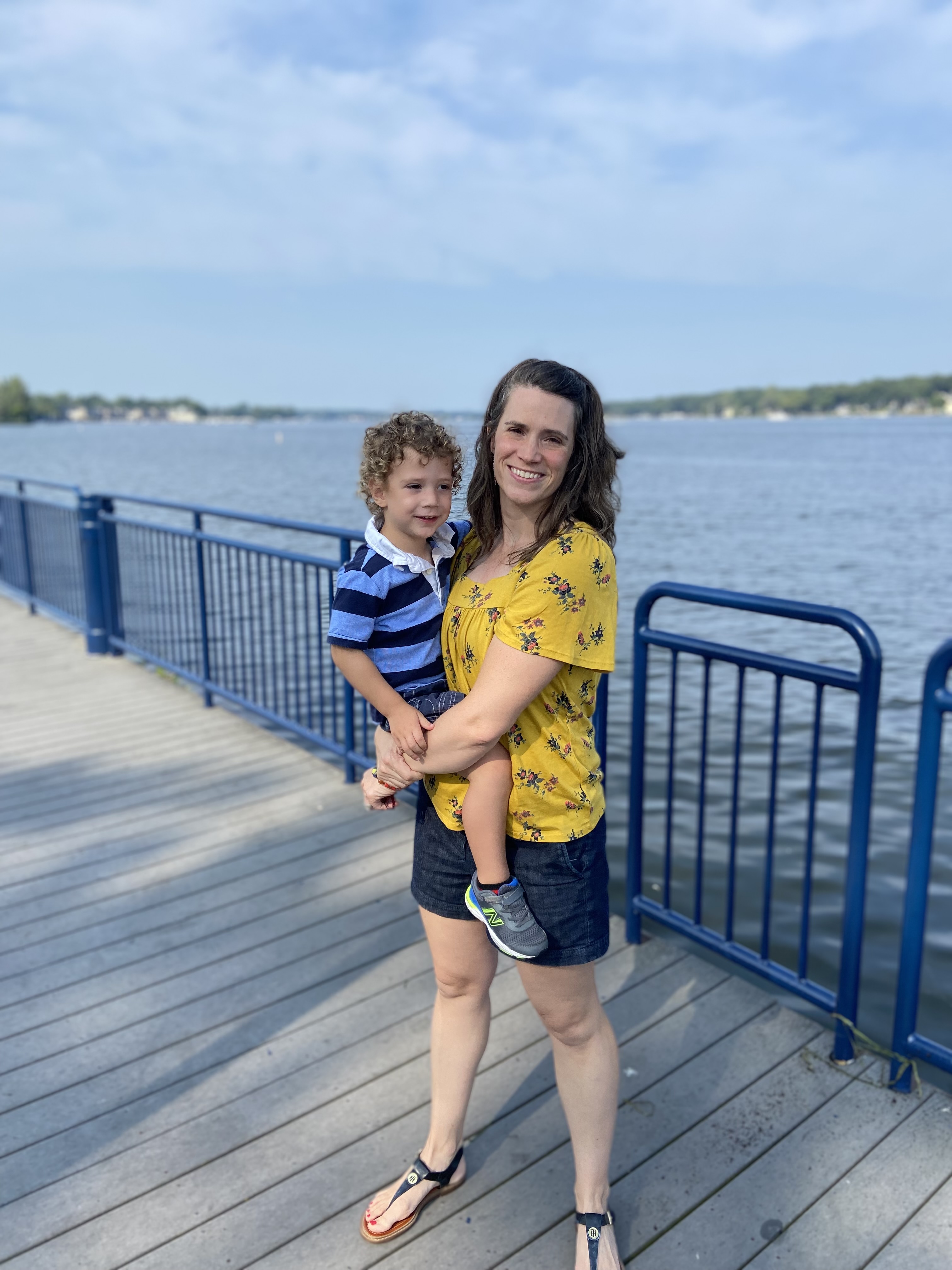 Or, if you need an evening treat, stop by deBoer's Bakkerij for a fresh scoop of ice cream!
deBoer's has a full breakfast menu featuring sandwiches, pancakes, daily specials and more. But, be sure to get there early as you just might find yourself in a line for this local gem!
Discretely tucked in the cute streets of Holland, Michigan, The Biscuit is a hidden treasure. Distinctly southwestern and Spanish Mediterranean themed, you will find lots of fresh and tasty ingredients from chorizo to manchego.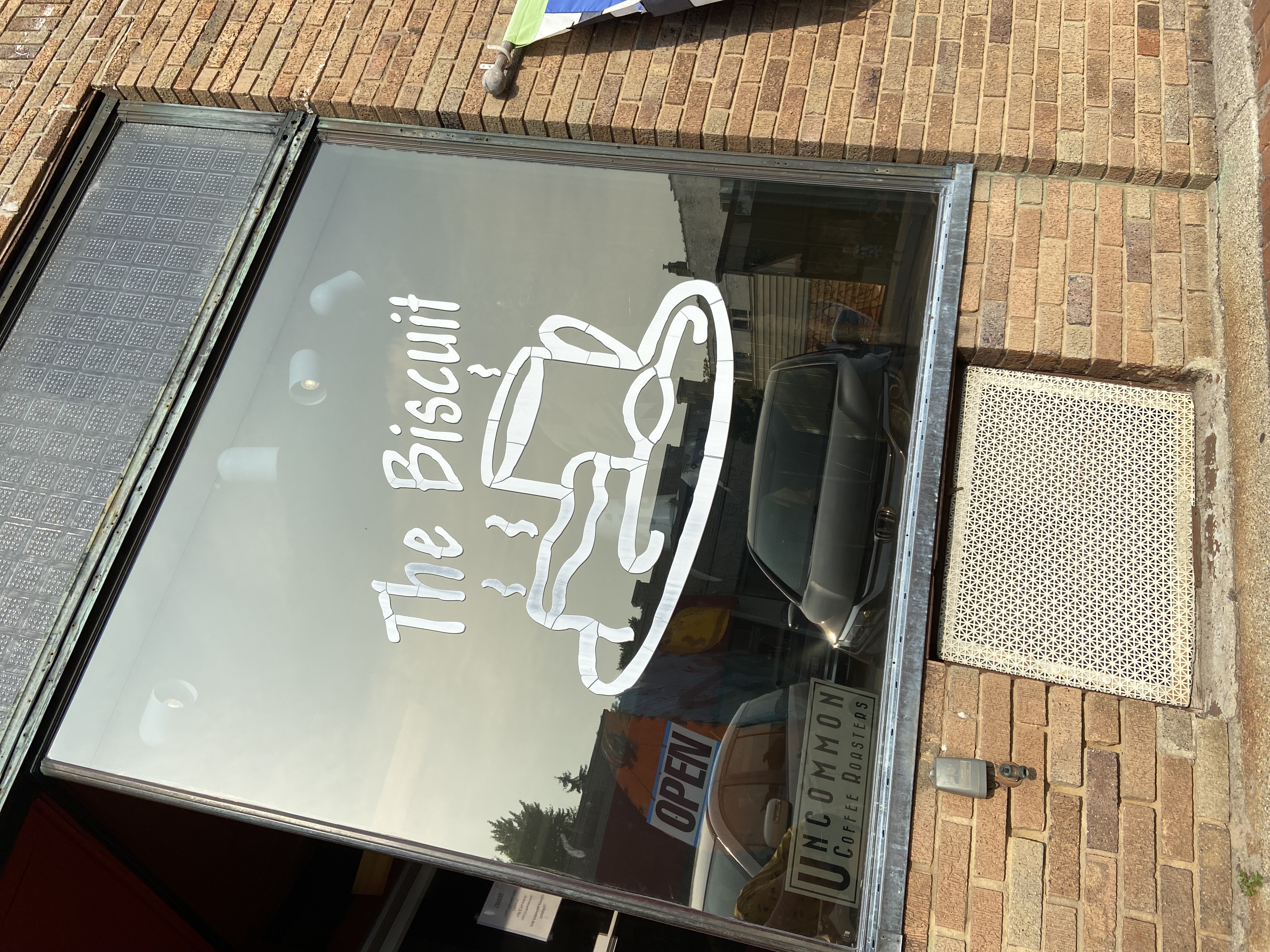 So, if you are looking for a fantastic breakfast for the whole family and maybe a great cup of coffee to start your day, check out The Biscuit.
I enjoyed a delicious chorizo and manchego breakfast scramble, while my husband ordered breakfast tacos, and my son devoured his eggs and pancakes.
But, I'll tell you it was a hard decision when Nutella stuffed French Toast and Spanish Bennies were also on the menu.
KID-FRIENDLY BREAKFAST AT THE BISCUIT
Not only did my husband and I enjoy an elevated breakfast menu, your kids will love it too. They can even enjoy pancakes in various shapes and sizes. The kitchen staff serves up several different shapes of pancakes. One of the shapes that was offered the day were were there included puppies with a whipped cream and fruit topping!
Your Kids will love it.
(If you are looking for more travel tips with small children, check out my favorite Disney hacks here, or best travel items for kids here.)
The interior is unique and eclectic. Large enough to fit only a few tables at a time but with a line waiting down the street.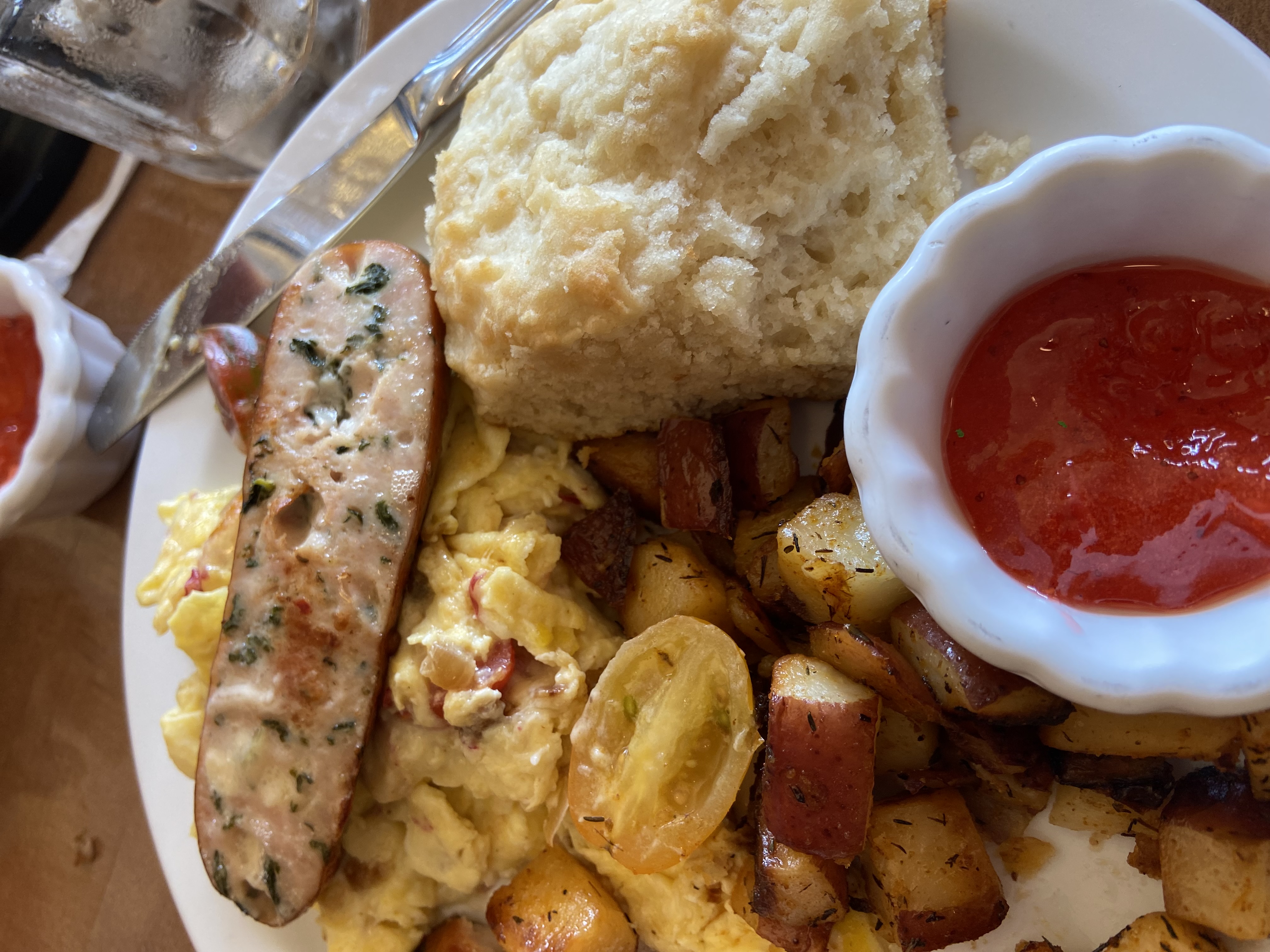 Even though we were there on an off-peak time, we waited nearly an hour for a table. The wait gave us just enough time for a stroll along the flower-lined streets and a drive down to the shoreline. In the end, the food was more than worth the wait.
The service was excellent, the menu was impressive, and the flavors were unique and excellent. We will definitely be back the next time we are in Holland!
DELICIOUS FAMILY BREAKFASTS IN HOLLAND, MICHIGAN
If you are spending an impromptu morning or a family week in Holland, you will probably be on the search for a delicious family-friendly breakfast. Both deBoer's and The Biscuit are sure to please.
Although we tried a few other places, these were our top rated family breakfasts. If you have a Holland, Michigan breakfast gem recommendation, let me know in the comments below!!