Characteristics of a Working Mom's Vacation
A working mom's vacation looks a lot different than pre-baby vacation. But, it is all worth the memories, the giggles, and the fun.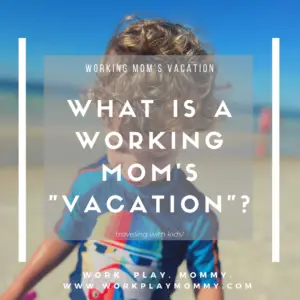 PRE-BABY VACATION VS. POST-BABY VACATION
Vacation = Relaxation?
Remember when vacations meant sleeping in, trying exotic foods, and lazy days at the beach? Do you remember when your vacations meant rest, relaxation… maybe even the spa?
The vacation of a working mom means pre-sunrise wake up calls, early bird restaurant specials, and lugging carts of towels, sunblock, and toys to the beach. A working mom's vacation is endless pots of coffee, activities, and requests for snacks.
Vacation Planning
Do you remember when you planned a vacation shortly before leaving, threw your cutest clothes in a bag, then got on the road in whatever car had the oil change most recently? The measly few bucks in your wallet coupled with your birthday money could get you most of the way to your destination before you had to dip into your 3-figure bank account.
The vacation of a working mom means booking a family-sized room, a family-sized rental car, and completing the laundry for the entire family before you spend hours planning outfits, counting diapers, and locating toothbrushes. It also means a major dent in your savings account.
Vacation Hangover?
Remember when you used to come home from a vacation and find your house in exactly the same state you left it? You carelessly dropped your luggage in the corner, and knew that you had plenty of clothes to last you another week hanging in your closet. With all the strength you had left, you collapsed into your bed to nap and binge Netflix until your alarm went off on Monday morning.
Returning from vacation as a working mom means endless requests for snacks the moment you hit the door. It's a trail of toys leading through the house from 3 kids who have been cooped up in the car for 2 days. It's mountains of laundry that have to be ready for tomorrow.  There is no nap…there is no Netflix.
Remember when you used to go on vacation and come home and immediately start thinking of your next vacation? You would look for another opportunity to laze around, take pictures of yourself in your new beach attire and sun-kissed glow, and eat at exotic restaurants?
A working mom comes home and immediately starts dreaming of her next vacation too. But, she doesn't dream of the vacation when she will yet again sleep for 10-12 hours a night. She doesn't plan for exotic restaurants and Instagram selfies. Instead she longs for early-morning wakeups and demands for snacks.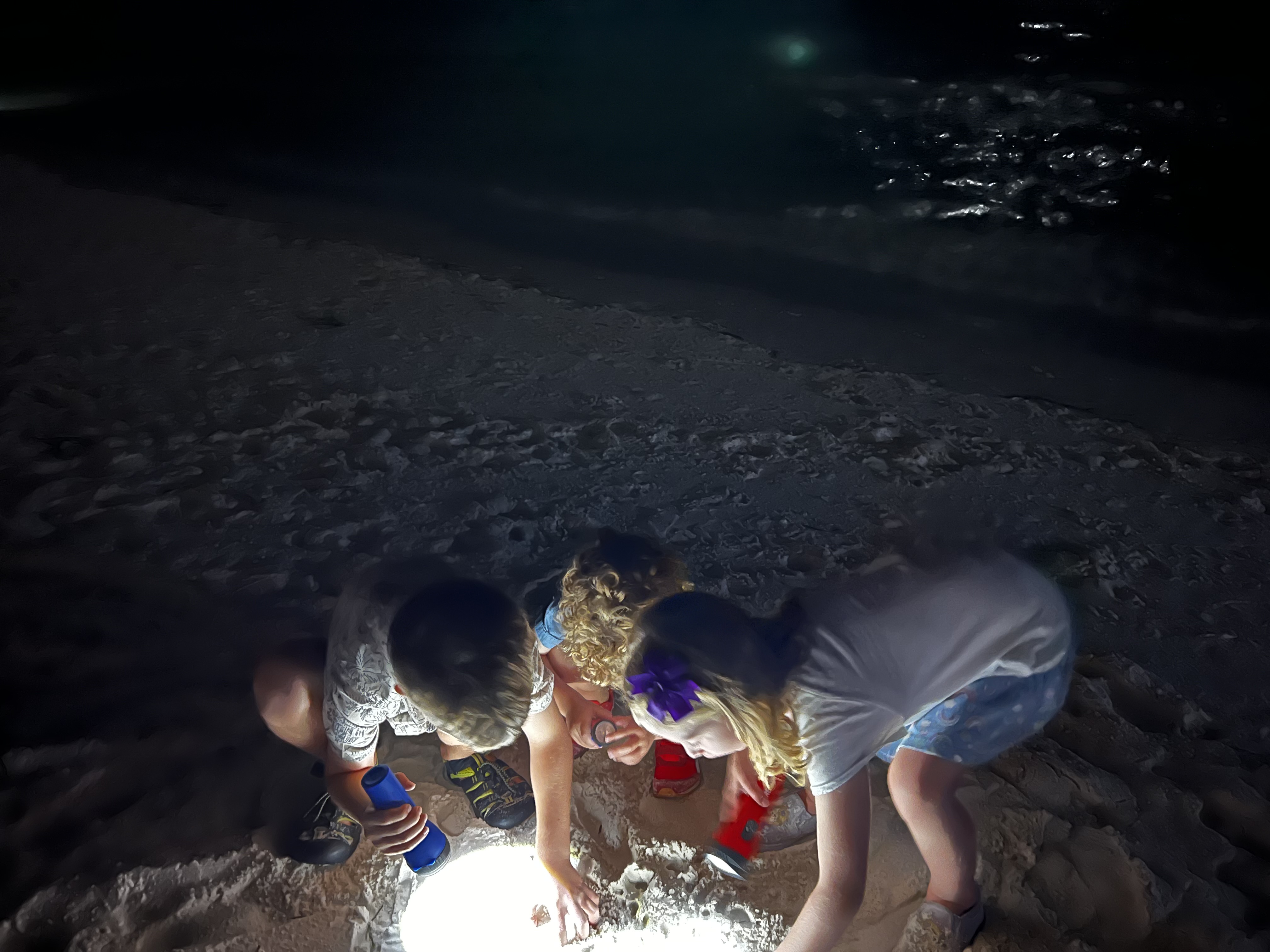 VACATIONS OF A WORKING MOM > VACATIONS PRE-BABY
Instead, the working mom returns home from vacation and smiles about moonlit crab chasing. She dreams of more long strolls along the coast line shell hunting next to her little girl.
She remembers how those little heads gathered together in shrieks and giggles as they caught waves in their beach moat.
The working mom smiles as she recalls the wide-eyed look of delight and awe in a little boy's face as he saw the ocean for the first time.
The working mom returns from vacation remembering the magic of those precious few moments she spent with her littles. Those moments when she didn't worry about emails, phone calls, or appointments. She doesn't regret the loss of sleep, the loss of her bank account, or even the loss of her pre-baby bikini body.
Instead, she dreams of days when she can return to sandcastle-building, fish catching, and long walks on the beach hand-in-hand with her little.
A WORKING MOM'S VACATION MEANS MEMORY-MAKING
Working mom vacations look a lot different than pre-baby vacations. They aren't restful or relaxing; they aren't inexpensive or impromptu. Working mom vacations require planning, preparation, laundry, and detailed organization.
However, my vacations as a working mom of littles are extremely important. I spend days on end stressing over work and clients. I come home late, tired, and impatient.
Vacations, on the other hand, give the opportunity to see the best of my children and for them to see the best of me.
The memories made over vacation are irreplaceable. These are the stories that my children will tell for decades: playing on the beach with cousins, running from jellyfish, catching crabs, being stranded on an island (no seriously, check this out!!).
These are the memories that they will cherish and that will ultimately challenge them to complete the hard task of packing diapers, and clothes, and shoes, and toothbrushes, and doing mountains of laundry for their own children.
Sometimes things are just harder for working moms: schedules, guilt, work/life balance…
(Related Post: The Hard Truth about Being a Working Mom)
Working moms are going to miss some things.
Working mom vacations don't look like vacations pre-baby.
However, I wouldn't trade the memories for anything. Not for sleep, money, rest…a Netflix binge. These are the moments that are precious and fleeting and temporary.
I will take a working mom's vacation over pre-baby vacation anyday!
(Related Post: Top 10 reasons you should travel with your kids)