What is a Stonehenge Inner Circle Tour? Stonehenge Tour Tips!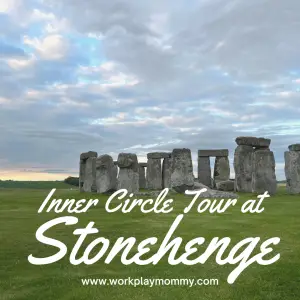 I didn't know what a Stonehenge Inner Circle Tour was before I took one, so I want to share it with you. Find out why the Stonehenge Inner Circle Tour is the best way to see Stonehenge, how to get tickets, and the best way to see the Stones.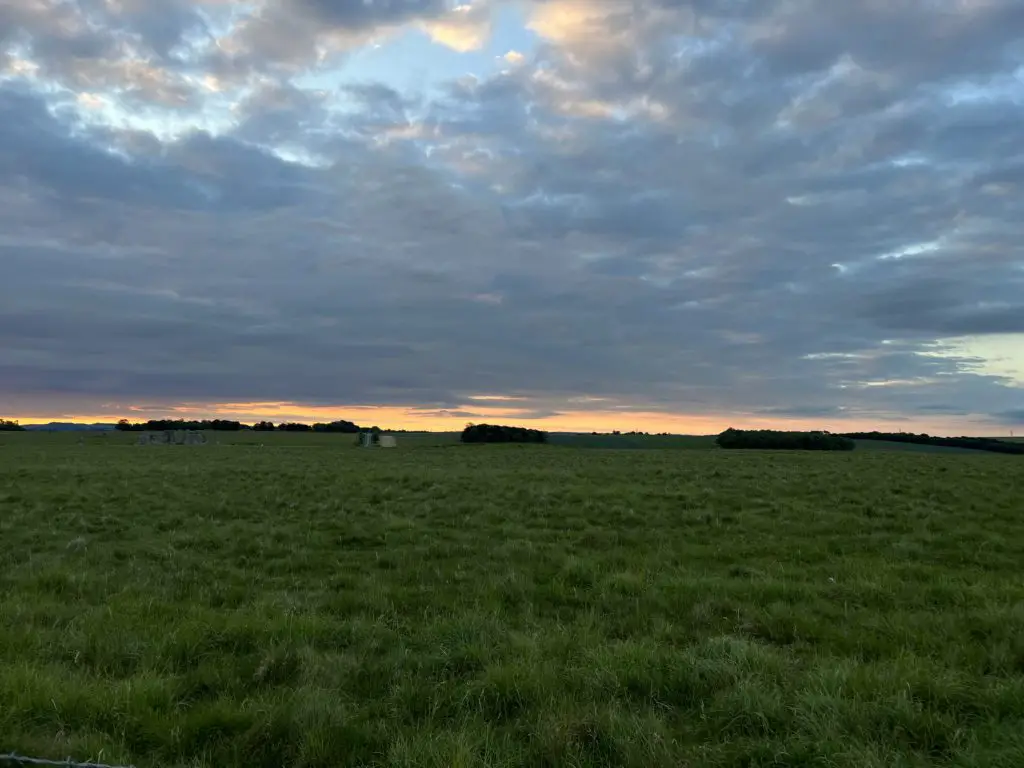 What is a Stonehenge Inner Circle Tour?
If you purchase your regular tickets for Stonehenge, ride the trolley up to the stones, and then wait in the long lines as you are corralled to the Stones, then you will have the distinct pleasure of standing behind a thin rope, along a narrow walkway, with thousands of other people trying to get selfies with this ancient monument.
However, if you take a Stonehenge Inner Circle Tour at sunrise, you will instead by personally escorted to the Stones, join a small group of a dozen or so other entrants, and walk among the Stones.
No standing behind the rope, no craning for a great picture, and no waiting in the long lines.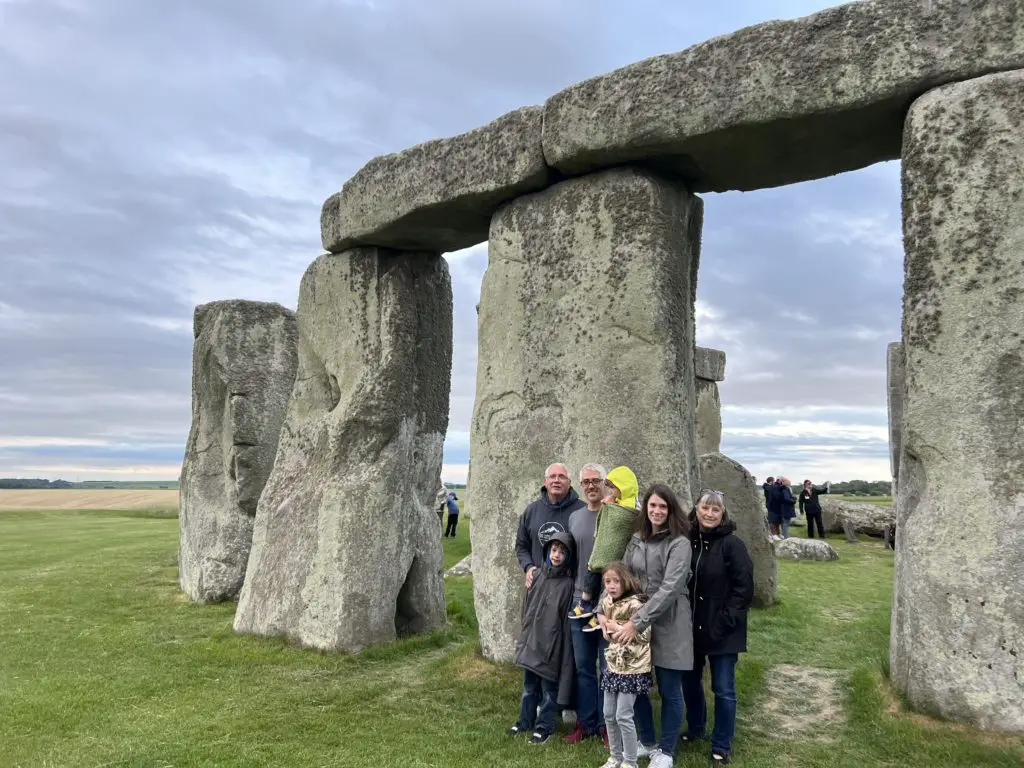 You might not know that one of the ways that Stonehenge is preserved is by limiting the number of people who walk around, through, under, and among the Stones each day. Only a few people are permitted into the inner circle of stones where they can get up close and personal with the monument and the extremely helpful guides.
On the inner circle tour, you might even get to meet Gertrude, the super gentle Stonehenge mascot!
How do I get Stonehenge Inner Circle Tickets?
Stonehenge is the most visited monument in the U.K. outside of London. Millions of people visit, and tickets are limited.
Therefore, if you want to be among the exclusive entrants to the inner circle, then you want to book your tickets well in advance.
You can purchase individual inner circle tickets here through the official site.
Or, you can take the inner circle tour the absolute best way by booking a private tour with Stonehenge Tours.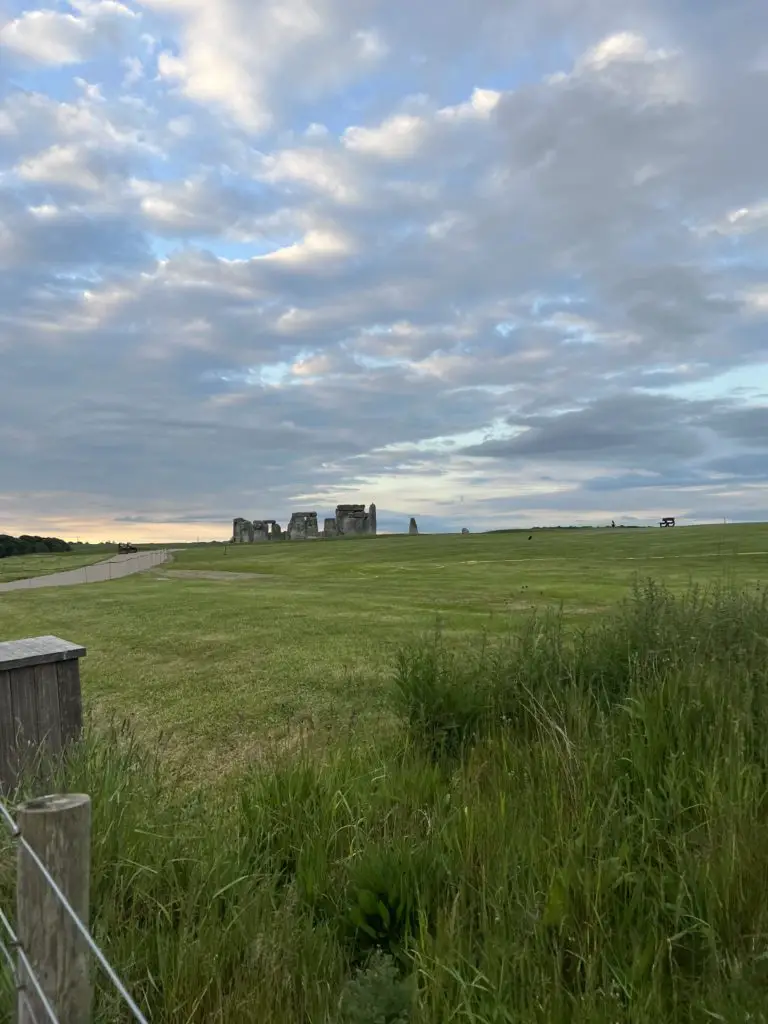 The Best Way to Take an Inner Circle Stonehenge Tour!
On a sunrise inner circle tour with Stonehenge Tours, you receive VIP treatment, private vehicle and transfer service, your own personal tour guide, and bonus content!
As someone who knows very little about Stonehenge, archeology, and ancient civilizations, I was so thankful to have a guide who could explain what we were looking at and connect with my children.
For my complete Stonehenge with Kids Review of Stonehenge Tours, check this out!
I can't recommend Nick and his crew at Stonehenge Tours enough for a great family memory and day out!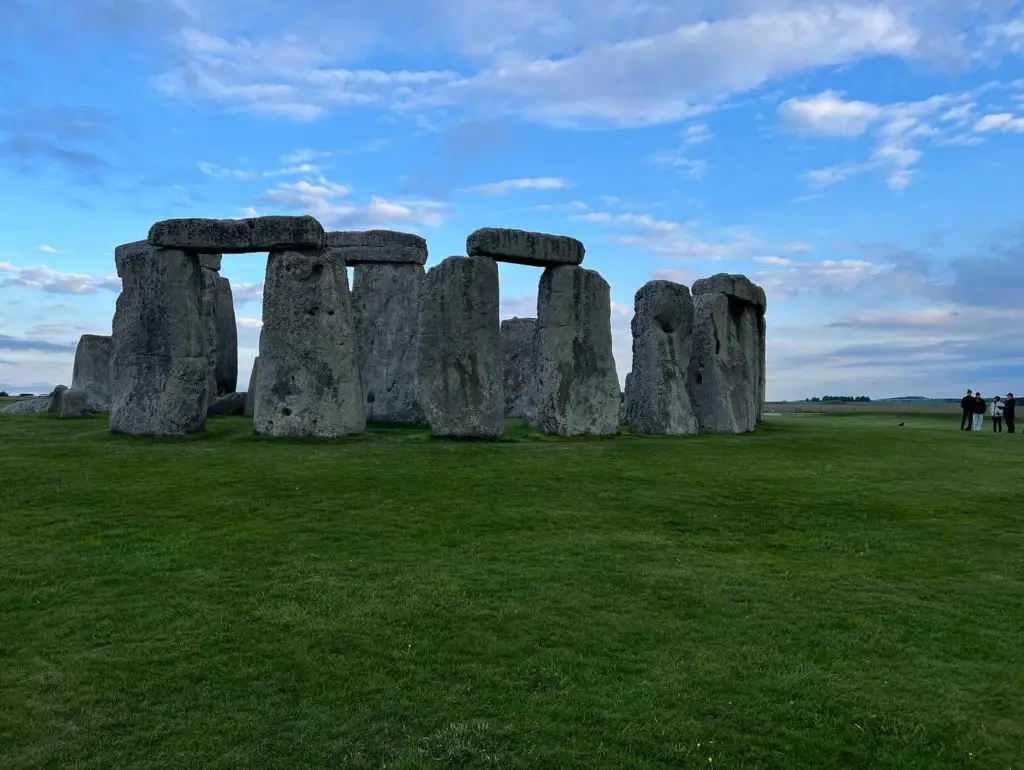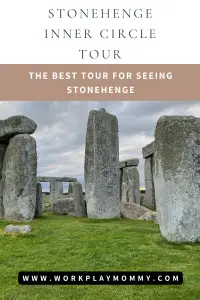 Some tips for the Sunrise Inner Circle Tour and Visiting Stonehenge
Dress warm! It can be cold and dark so bring warm clothes and maybe even flashlights.
Don't touch the Stones. Even though you are walking in, under, through, and among the Stones making up this ancient monument, you still can't touch them!
All tickets are the same. All tickets are the same price on a sunrise inner circle tour. If you want to save a few bucks, book a regular visit to the Stones where the tickets are slightly cheaper, and kids tickets are slightly cheaper. However, you probably already flew around the world for this once-in-a-lifetime opportunity, book the sunrise inner circle tour!
Book early. These tickets go early and fast. Our family booked months in advance and had only limited options. I would book at least 3 months if not 6 months in advance if you know that you want to see the best of Stonehenge.
Gift Shop! Visit the gift shop before you leave! You can find more interactive displays, a coffee bar, food, and, of course, unique Stonehenge gifts at the gift shop. While the shop is unlikely to be open before sunrise, the store opens early to accommodate the exiting sunrise inner circle entrants! Our kids had loads of fun playing on the interactive displays in and around the gift shop!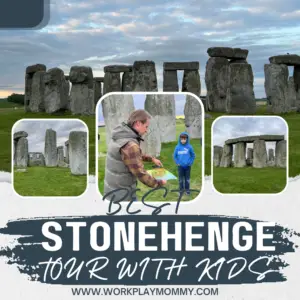 To read my complete Stonehenge Tours Review, click here!.
You might also be interested in: