The Best Private Guided Stonehenge Tour: A Stonehenge Tours Review
Stonehenge is a mystery in and of itself. It's a UNESCO world heritage member and the most visited site in the U.K. outside of London. BUT did you know that you can experience more of its ancient mysterious charm on the right Stonehenge tour? Use these tips to have the absolute best Inner Circle Private Stonehenge experience especially with young children and your kids.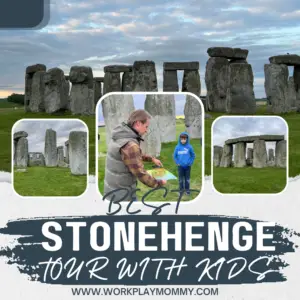 *This is a review of my personal experience with Stonehenge Tours. I traveled with a family of 7 and have not been compensated in any way for my opinion. All opinions are entirely my own.
My Stonehenge Confession
First, let's start with my confession. I had absolutely no interest in seeing, visiting, or learning about Stonehenge before taking a Stonehenge tour.
Our family spent more than a month in the U.K., and I was far more interested in the sites of London. My husband, on the other hand, wanted to see Stonehenge, which ultimately turned out to be our most memorable adventure in the U.K.
RELATED POST: Best Harry Potter Walking Tour in London
Let's be clear, when I say that I didn't care about seeing Stonehenge, it came from a position of ignorance. I didn't understand how impressive it would be close up. Furthermore, I didn't realize that the stones have such a depth of meaning and history.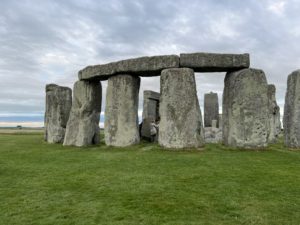 I also didn't know that I would be one of only a handful of exclusive entrants into the stones. And, I didn't realize that there was so much to learn about England's history on a good tour of Stonehenge.
When I say good tour, I mean a tour where someone not only takes you to see England's most visited tourist attraction outside of London but cares that you are having a good time, learning, and getting a real hands-on experience (Note…DON'T Actually TOUCH the stones!)
Stonehenge is an easy day trip from London, and I can recommend Stonehenge Tours as an awesome way to start from your accommodations in London and spend the day seeing the best of Stonehenge.
So, what is this tour that actually cared about me, my experience, and my children? Stonehenge Tours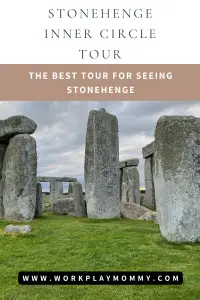 The Best Stonehenge Tours are with Stonehenge Tours Experts
If you know anything about me, then you already know that I am an obsessive over-researcher. Before I go anywhere or take any trip or tour, you better believe that I have read the reviews, pros, cons, and fine print.
Stonehenge Tours came out of my obsessive over-researching. While we initially just thought that we would purchase tickets to visit the stones through the Stonehenge visitor center, it was ultimately recommended to us that if we really wanted an excellent experience, then we should book an Inner Circle Tour.
Even after booking an "Inner Circle Tour" I still had no idea what it was and why it was going to cost so much more than the regular entrance fee.
Now that I have experienced the "Inner Circle Tour" I can whole-heartedly recommend it especially for groups or families with young children. I can further recommend it to anyone who has gone all the way to England and wants to actually see this famous site without being so crowded!
What is a Sunrise Stonehenge Inner Circle Tour?
When you book a regular Stonehenge visit, along with the millions of other visitors that visit the site over the course of the year, you drive to the Stonehenge visitor's center, ride the shuttle bus across rolling hills of farm land and sheep, and arrive at a walkway leading to a roped-off path around the stones.
You don't walk among the stones. You see them from a distance. Plus, you try to get as good of a picture of yourself standing in front of the rope with the fewest amount of photo-bombers possible.
However…when you book a private Inner Circle sunrise tour with StonehengeTours experts…your chauffeur drives you across the rolling farm land, shakes hands with all of the security guards (because they are best mates), and you are delivered to the foot of the stones as the sun rise pokes its nose over the edge of the horizon.
It was then that I understood why we booked the tour. Ohhhhh…I thought. This is what makes this experience so special. Sun rise is the absolute best time to visit Stonehenge.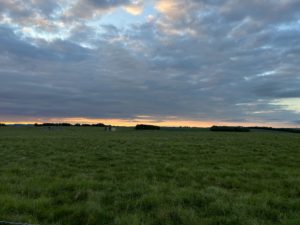 After arrival, you are privately escorted with a handful of other sunrise inner circle smarties like you, and walk among the stones, under the stones, through the stones, and around the grounds without having to stay behind the rope!
Getting to actually walk through the inner circle of Stonehenge was a sort of surreal experience that taught me that these aren't merely stones but long-lasting markers of a culture, of time, of history, and of science.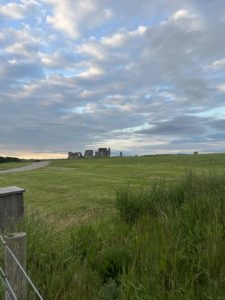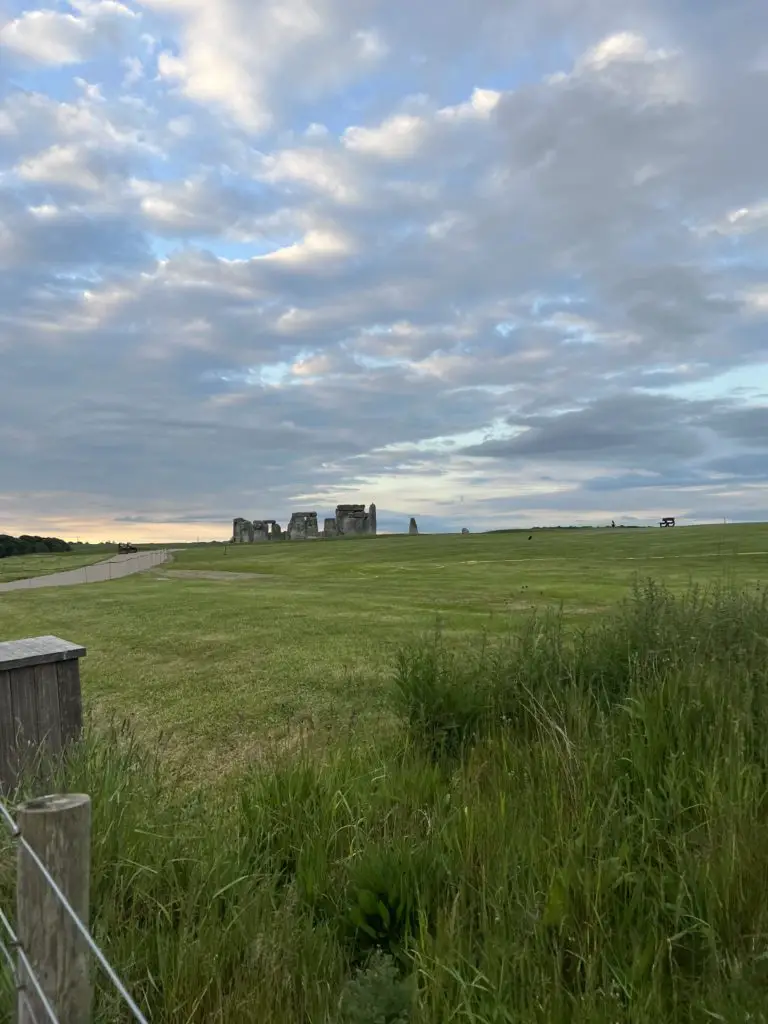 Our tour guide took the time to demonstrate to our group and our children the magnetism of the lines running through Stone Henge.
Stonehenge Tour with Kids
Then, our guide even took the time to show my children what these stones probably looked like centuries before by letting them work through a pop-up book that he provided.
He talked to them about the heel stone, the summer solstice, the longest day of the year, and special events coordinated by druids.
He even shared his personal experiences about attending the winter solstice and being part of uncovering prehistoric monuments.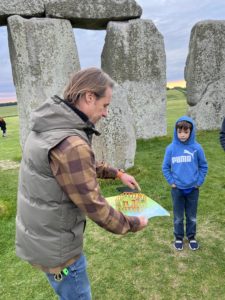 He introduced them to Gertrude, the rare bird that has made Stonehenge her home. And, he played games with them as they ran around the stones. Truly a special memory for them!
He took the time to make my children feel special, but he also answered their questions, asked them to describe what they saw and brought interactive Stonehenge activities!
My children loved getting to guess at some of the mysteries behind Stonehenge. Our guide explained to us that, even now, all of the meanings behind the stones and the geographical import are still a mystery.
But wait…there's more.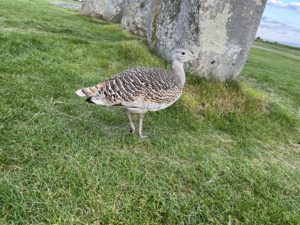 Visiting Stonehenge Visitor's Center
Now, you might be disappointed to know that, on a sunrise tour, you are visiting the stones before regular visiting hours. Unfortunately this means that you won't have the pleasure of standing in long, crowded queues, or being drowned in busy crowds of Stonehenge visitors.
However, with a little bit of planning, your Stonehenge Tour expert will make sure that you still get access to the adorable and unique visitor centre and maybe even a cup of hot coffee on what might be a cold start to your day!
We found some unique gifts and bobbles at the gift shop that we haven't found elsewhere.
Plus, be sure to take your kids to try to roll one of the stones!
Booking a Private Tour with Stonehenge Tours Experts from London
Our family wanted to book a tour to the stones but were staying in London without a rental car. Therefore, we needed to coordinate a round-trip pickup and dropoff.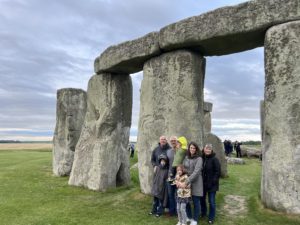 Stonehenge Tours offers multiple options for times and visits.
Our family chose a 12 hour tour that included about 2 hours of driving to the Stones, an hour or 2 at the stones, and then our option of a few other bonuses before returning back to our doorstep in Kensington!
Because we opted for a sunrise tour, our chariot (the clean, comfortable, and well-marked Stonehenge Tour van) arrived at 3:30 am. Our driver, Nick, even provided car seats for my children!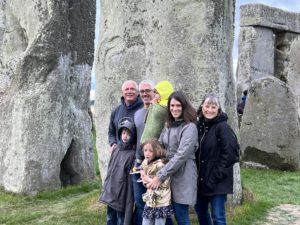 As we drove, we learned about our driver, dozed on and off, and even stopped for breakfast along the way.
Our guide was always accommodating of our requests and even gave us insight on the local political environment surrounding Brexit and the monarchy! We loved getting to discuss recent history with a local guide!
Bonuses of Booking a Stonehenge Tour with Stonehenge Tours!
Let me be clear that the ride to and from London and a visit to Stonehenge is not a full 12 hours!
A 12 hour tour with Stonehenge Tours also gives flexibility with what to do with the rest of the day.
With the remaining time on our tour we could have gone to Bath, Windsor, other stone circles, Salisbury, or Avebury.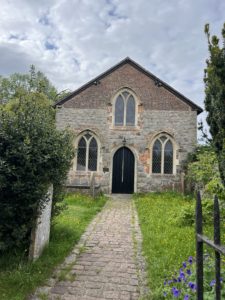 Because I was already skeptical of the trip I had little opinion on where we went, and I deferred to the recommendation of our more-than-capable tour guide NICK!
I'm so glad I did. And, I would recommend that anyone who is booking a tour and doesn't know what they are doing ask for Stonehenge Tour's recommendations.
Nick recommended that we meander our way to Windsor castle by way of Avebury.
Stonehenge Tours Extras: Avebury
Did you know that there are more stone circles, like Stonehenge, in the United Kingdom.? Think what you will of me, but I didn't!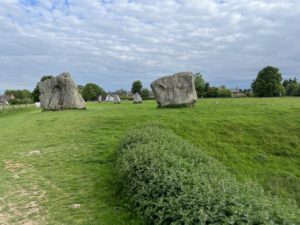 Our guide took us through the most beautiful English countryside, through Marlborough, pointed out chalk art in the sides of hills, and even took us through several more important archeological sites.
After a relaxing drive we stopped in the tiny, quaint village of Avebury. The ring of stones at Avebury is yet another of the UNESCO World Heritage Site.
At Avebury we had the privilege of walking through another stone circle that was FAR larger than Stonehenge but has been ravaged by centuries without protection.
To walk the stone circle at Avebury one need only enter the sheep pen? What? Yes, through the sheep gate…watch out for sheep pies!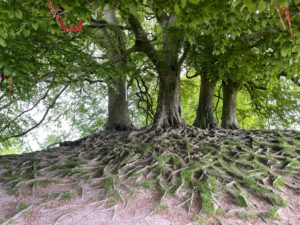 As you walk along the path, be sure to take a break under the "Fairy Tree" where parts of the Lord of the Rings were drafted by Tolkien himself! It really was kind of magical!
Plus notice that your shoes might turn white from the chalk in the dirt!
As we walked, our guide explained the makeup of the local soil, where the types of stones at Avebury, and how it aligns with Stonehenge. He also explained to us several of the theories about the giant circular ditch surrounding it.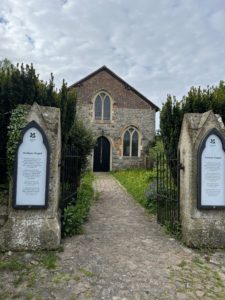 Our guide described the elements that comprised the stones, the types of people who must have built them, the geometry required to set them up, and even what has happened to the stone circles over the centuries.
Additional Sites On a Stonehenge Tours Private Tour
From there we drove and walked through other important sites of English history and geography in the area, including Kate Middleton's prep school!
He told us little-known local factoids, pointed out famous houses, and didn't mind if we took a nap in the back seat!
It was a fantastic and relaxing way to see some of England's most famous sites outside of London.
Finally, we made our last stop at Windsor Castle
Windsor and Windsor Castle: Additional Tour Opportunities When You Book with Stonehenge Tours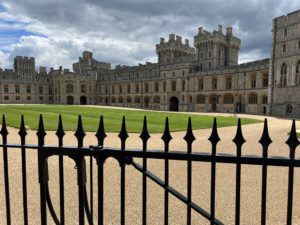 After walking through sheep pastures, we enjoyed coffee and breakfast in the streets of Windsor, and then our guide delivered us to the doorstep of Windsor Castle!
Getting outside of London with a big group (there were 7 of us) can be overwhelming for first time visitors. Therefore, having a guide who not only cared about our experience and safety but also wanted us to get the biggest bang for our buck really added to our experience.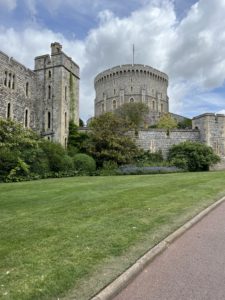 Our family loved Windsor Castle, and it was made all the more impressive when you compared it to the age of Stonehenge.
On the spectrum of history, Stonehenge is not that much earlier than Windsor Castle, so witnessing such a leap in human engineering all in one day was kind of surreal!
Our kids were not nearly as impressed by the history and engineering. Therefore, our guide recommended that we highlight the dollhouse, the collection of historic artillery and weapons, and even the extensive and beautiful grounds (especially the horses!).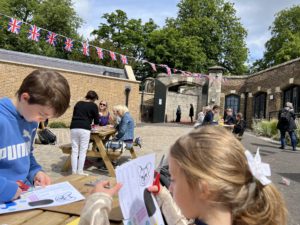 He was right; our children loved Windsor and even made crafts there in honor of the Queen's Platinum jubilee.
We did all of this without having to worry about finding or making the last train of the day because Nick was waiting nearby with our ride back to London!
Five Star Review of Stonehenge Tours
To be completely honest, I am not willing to recommend a private tour guide that I am not 100% happy with. In fact, there are some tour guides that we used on our family sabbatical who you will never see mentioned on this site.
Nick and Stonehenge Tours were expert tour guides that I can't recommend enough. Even before our tour day the company was extremely helpful and responsive to my inundation of questions.
Nick was more than capable of taking us to any destination in the region and had impressive insights into the facts, culture, and prehistoric monument.
He had even participated in digs across the country responsible for a font of the information that we have now!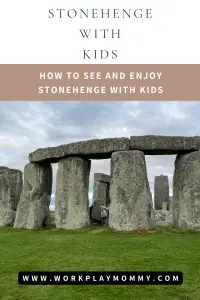 Best Tour for Families with Children to Stonehenge
I now feel a little silly for not wanting to visit Stonehenge. Done the right way, Stonehenge is a mystical site that has more depth of history, prehistoric culture, geography, and science than might first meet the eye.
Our entire family, including 3 young children, had a wonderful day, and I highly recommend booking a Stonehenge tour with Stonehenge Tours.
To check out the Stonehenge Tours options, click here!
To read more about what you can do in and around London with kids, check this out.
YOU MIGHT ALSO BE INTERESTED IN: