Petit Palace, Madrid, Spain: Budget Accommodations for Families…Even Large Families!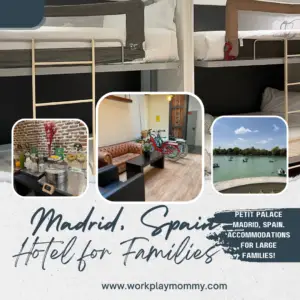 *The views and experiences listed here are entirely my own and have not been compensated or sponsored.
As a family of 5 traveling through Europe, or any country for that matter, we often struggle to find accommodations that will fit us all comfortably. To our surprise, our family was able to find great accommodations directly in Madrid's city center on a budget that fit our entire family and then some!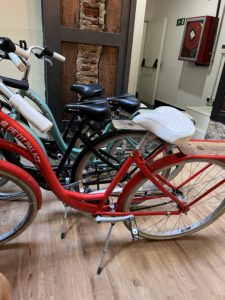 Petit Palace is a chain of hotels in and around Madrid (and other cities). However, Petit Palace does not adhere to the traditional 2 person, European, standard rooms.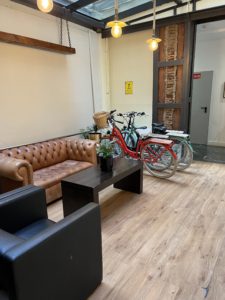 Instead, Petit Palaces found in Madrid nearly all offer rooms for families of 4, 5, 6, and more!
Staying in a 6 Person Family Room at Petit Palace Arenal
Our family booked a single room for a family of 6 (the 5 person room was already booked) and couldn't believe that we could all be comfortable in a HOTEL ROOM!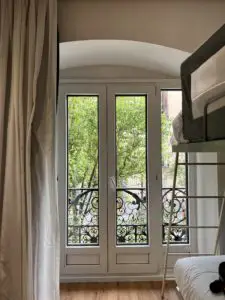 Our room boasted 2 sets of clean and comfortable bunk beds, a double bed for the parents (2 twins pushed together is kind of standard in Spain!), and TWO bathrooms!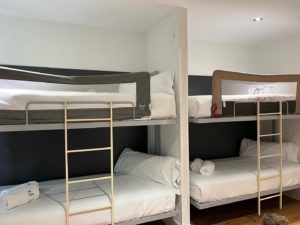 Our children had their own bathroom and individual beds, while the parents were able to spread out our own stuff, work equipment and all, in the room and bathroom.
My husband and I were even able to work comfortably from our room's desk while we watched the street festivities from our dual balconies!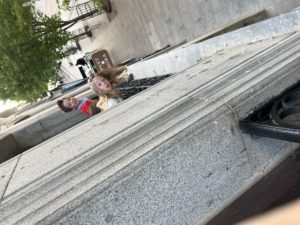 The hotel was clean, comfortable, and offered tons of amenities like a reading room, bicycles for guests, and a delicious BREAKFAST!
Petit Palace Arenal Breakfast
For our family with young children, waking up and getting ready for the day can be a big undertaking. Further, our kids are HUNGRY in the morning.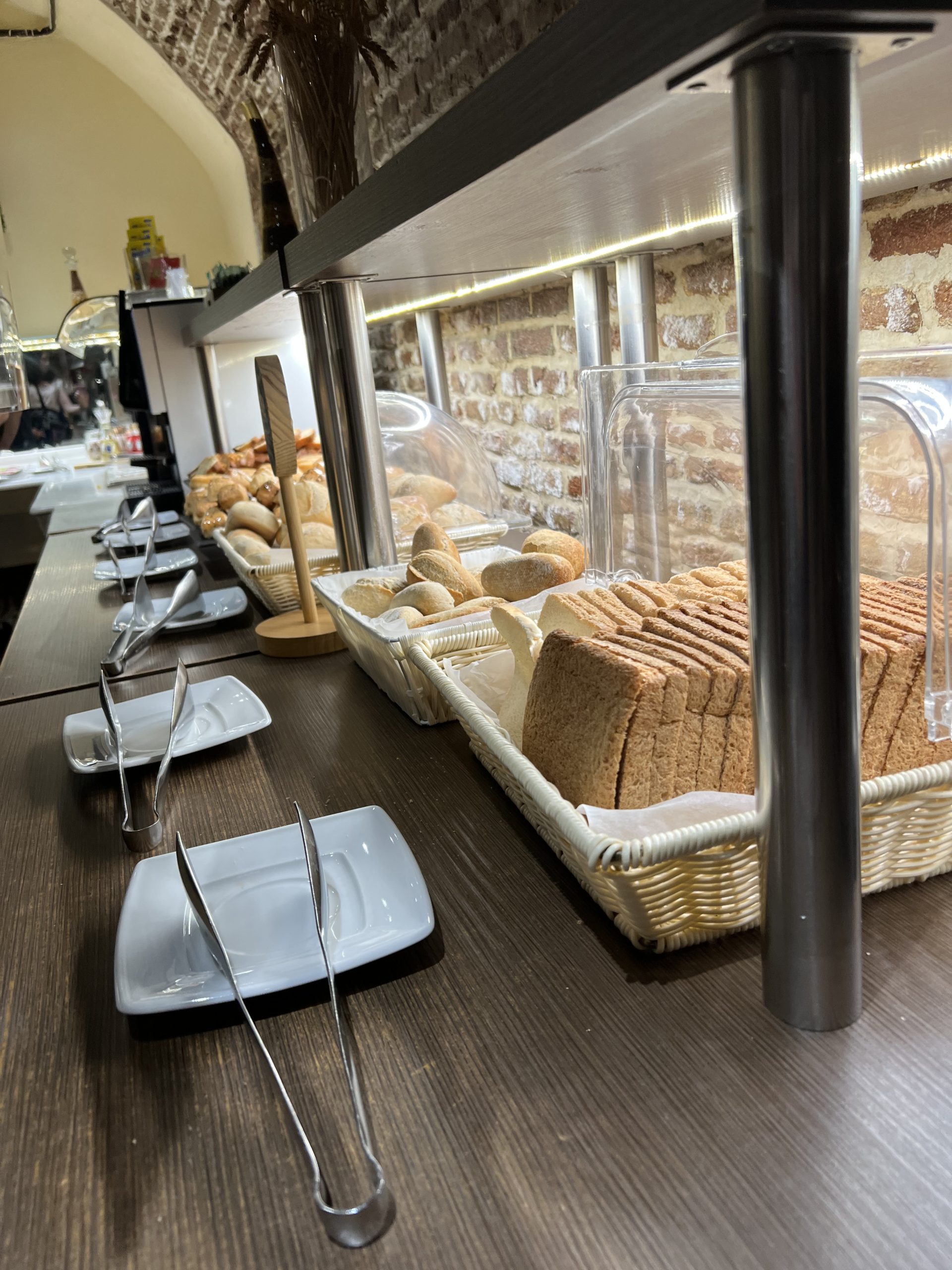 Therefore, in our family, we have few lazy mornings where we wake up late and meander out to a late brunch.
Thus, hotels with breakfasts are a major draw for us. And, if it is a good breakfast…all the better. We were shocked at the Petit Palace breakfast.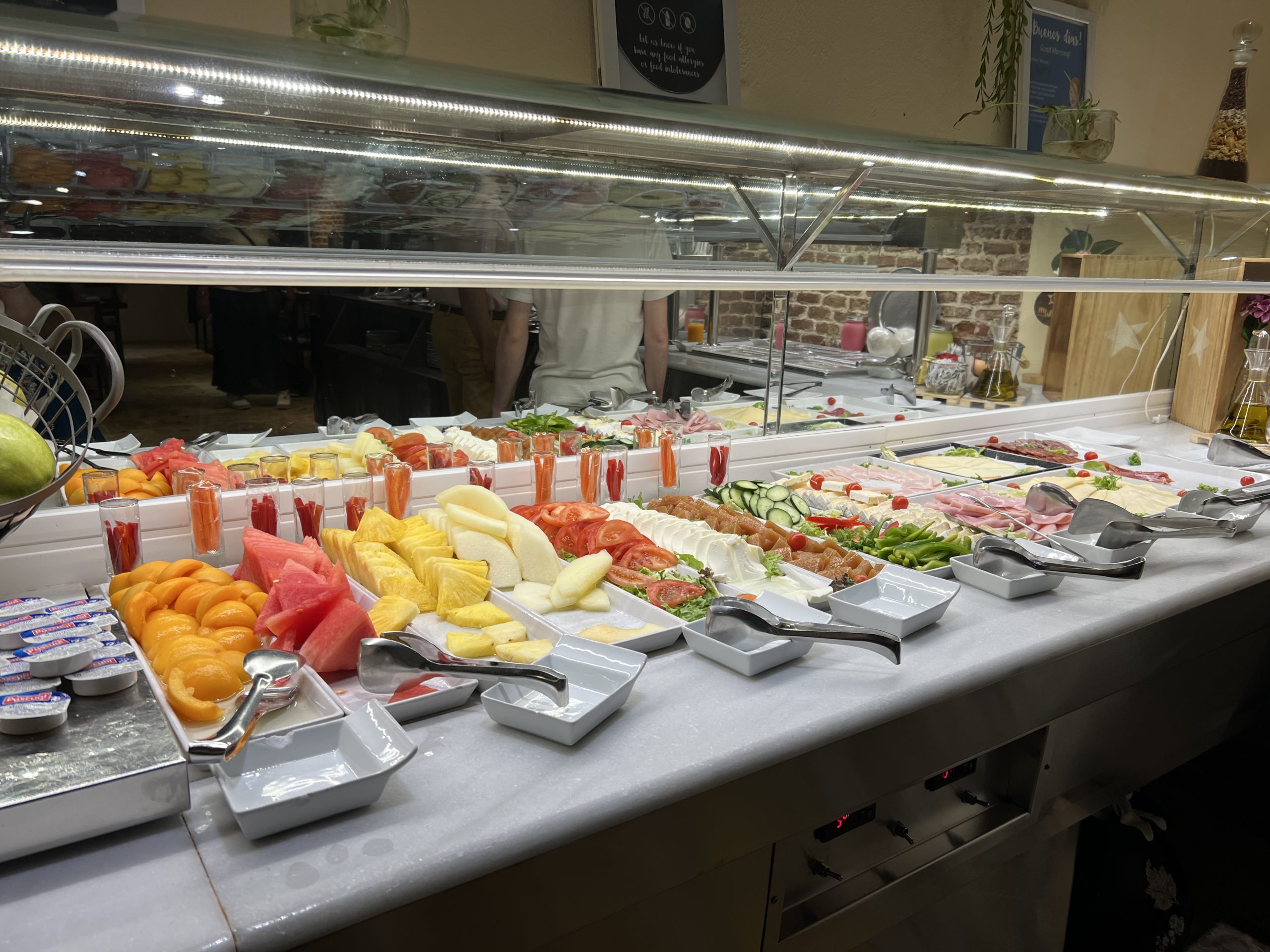 Not only was the breakfast fresh and delicious, but it boasted traditional breakfast foods from around the world (including Spain).
Our kids were so glad to see some of the foods that are more familiar to them while also trying some of the unique meats and cheeses quintessential to Spanish fare.
And, of course, my husband and I were thrilled to enjoy the on-site espresso machine!
Petit Palace Locations
Our family wanted to stay directly in the city center and near Plaza Mayor. So, we chose Petit Palace Arenal.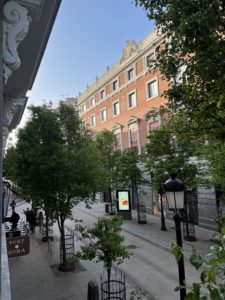 It was a safe and easy walk to most of our favorite sites, and a nice stroll to Retiro Park, the Reina Sofia and El Prado.
You can find La Mallorquina bakery on the same street and Mercado San Miguel nestled just a couple of blocks away!
RELATED POST: What to do in Madrid, Spain with kids!
However, Petit Palace has locations all over Madrid –near the park, the museums, and other famous sites!
Family Hotel in Madrid, Spain: Petit Palace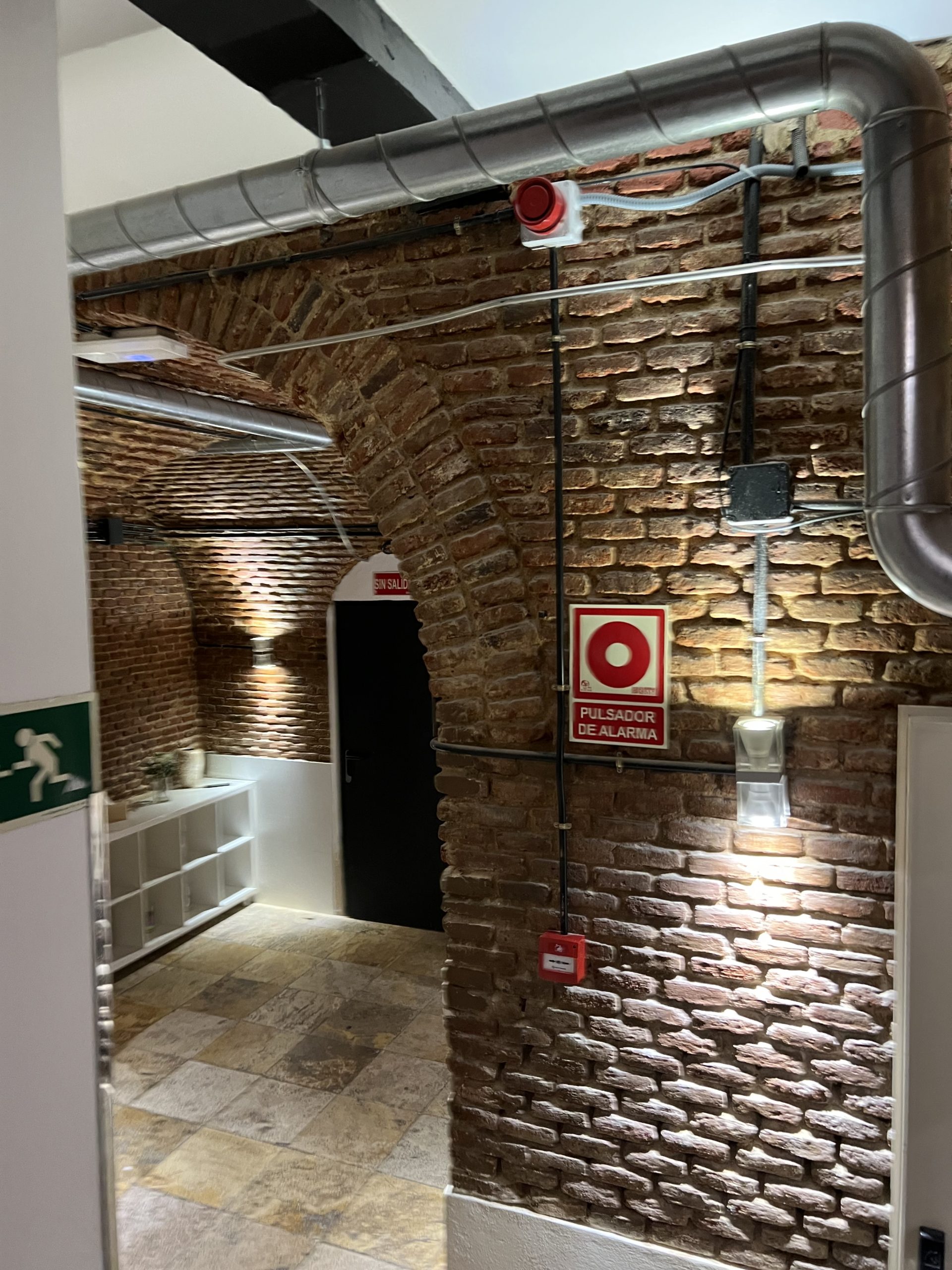 I can't recommend the Petit Palace enough especially for budget family travelers. No need to book multiple rooms, suites, or even an apartment to accommodate your kiddos and your stuff. Check out the Petit Palace, its family-sized rooms, and, of course, its delicious breakfast for a great, comfortable, affordable stay in the heart of Madrid!
For more Madrid, Spain tips, check this out!