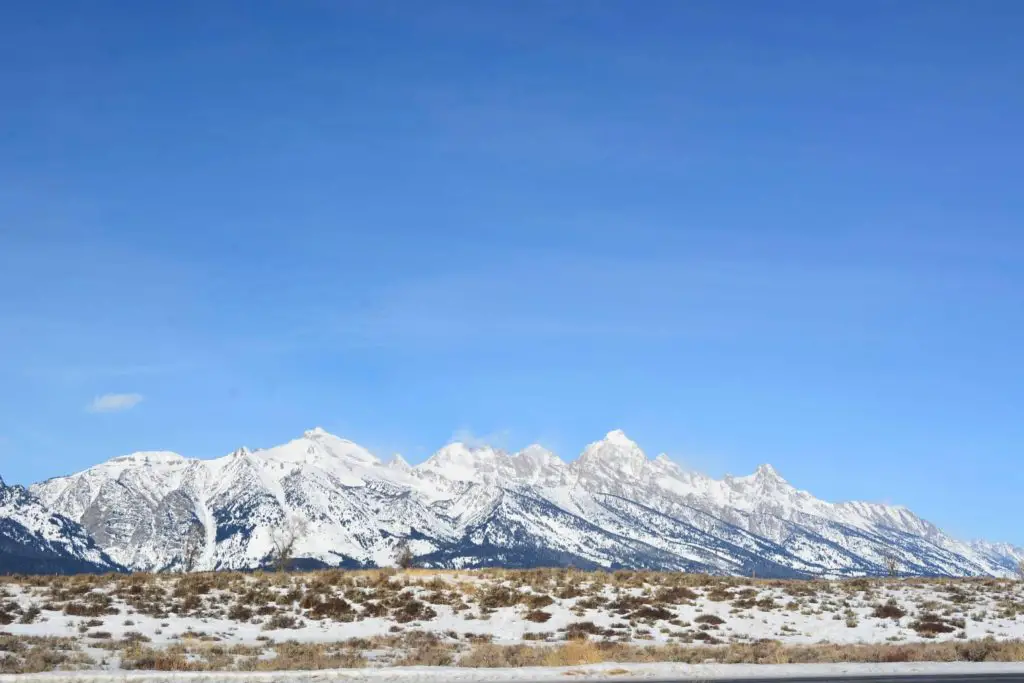 Tourists flock to Jackson Hole, Wyoming year round for the stunning vistas, the posh shopping, beautiful restaurant ambience, and, yes, the skiing. However, Jackson Hole has so much more to offer than just skiing. So, if you are considering taking the family or taking a romantic getaway this winter, cozy up in front of a fireplace under the antlers, and consider a few of these ideas.
When you think about winter-time vacations, you might be inclined to consider southern coast beach vacations. However, if you are not interested in a January tan, and are more interested in some R&R, you might be shocked at the draw and convenience of WYOMING in the winter! What?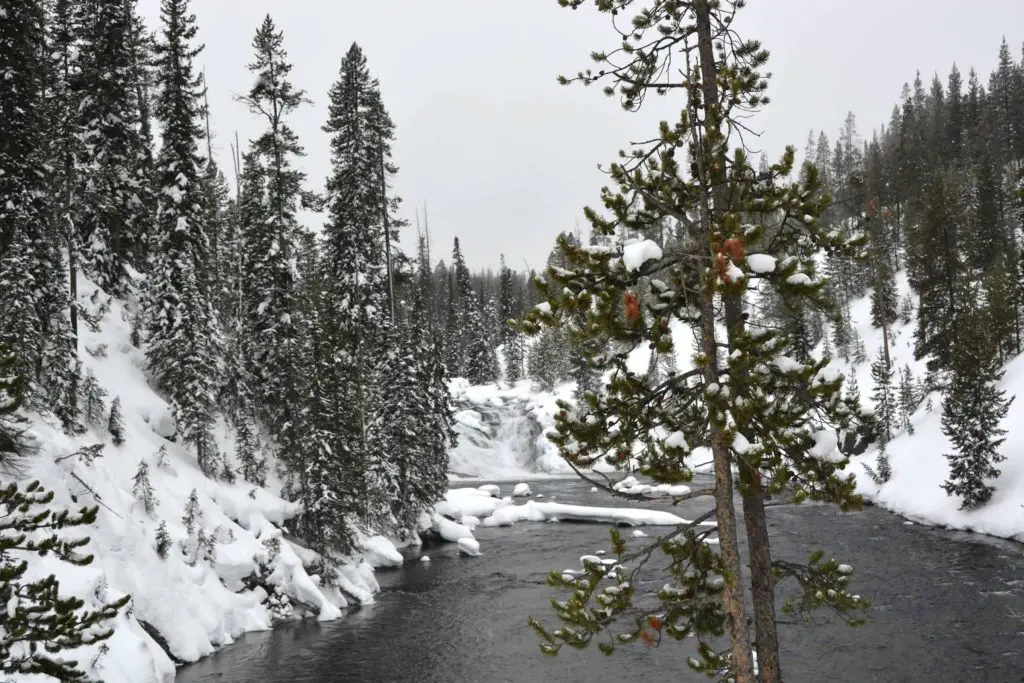 Jackson Hole, Wyoming in the winter, you say? Are you crazy? It's cold; it's snowy; they have bears! Yes, but, they also have cozy mountain cabins, snow-peaked panoramas, and world-class cuisine. Add on to all of that some of the world's premiere reserves and Yellowstone National Park.
Mere minutes from Yellowstone National Park and a very convenient airport, Jackson Hole has ample appeal and ease of access. Plenty of major park attractions are near Jackson Hole including Mammoth Hot Springs, Old Faithful, Canyon Village, the West Thumb, and a few areas for Ice Fishing. But wait, there's more!
WHAT DO YOU NEED TO KNOW TO PLAN YOUR WINTER JACKSON HOLE VACATION?
JACKSON HOLE AIRPORT
When you fly into Jackson Hole Airport (JAC), you might be shocked to find a short runway and a cozy little terminal. No stranger to private jets and billionaire patrons, the airport is shockingly clean and neat compared to so many cramped/hot/dirty airports that you might be familiar with.
If you are accustomed to crowded security lines, harsh lighting, and the smell of feet, you will be pleasantly greeted by wood paneled ceilings, award-winning architecture, an enormous fireplace, and, of course, ANTLERS!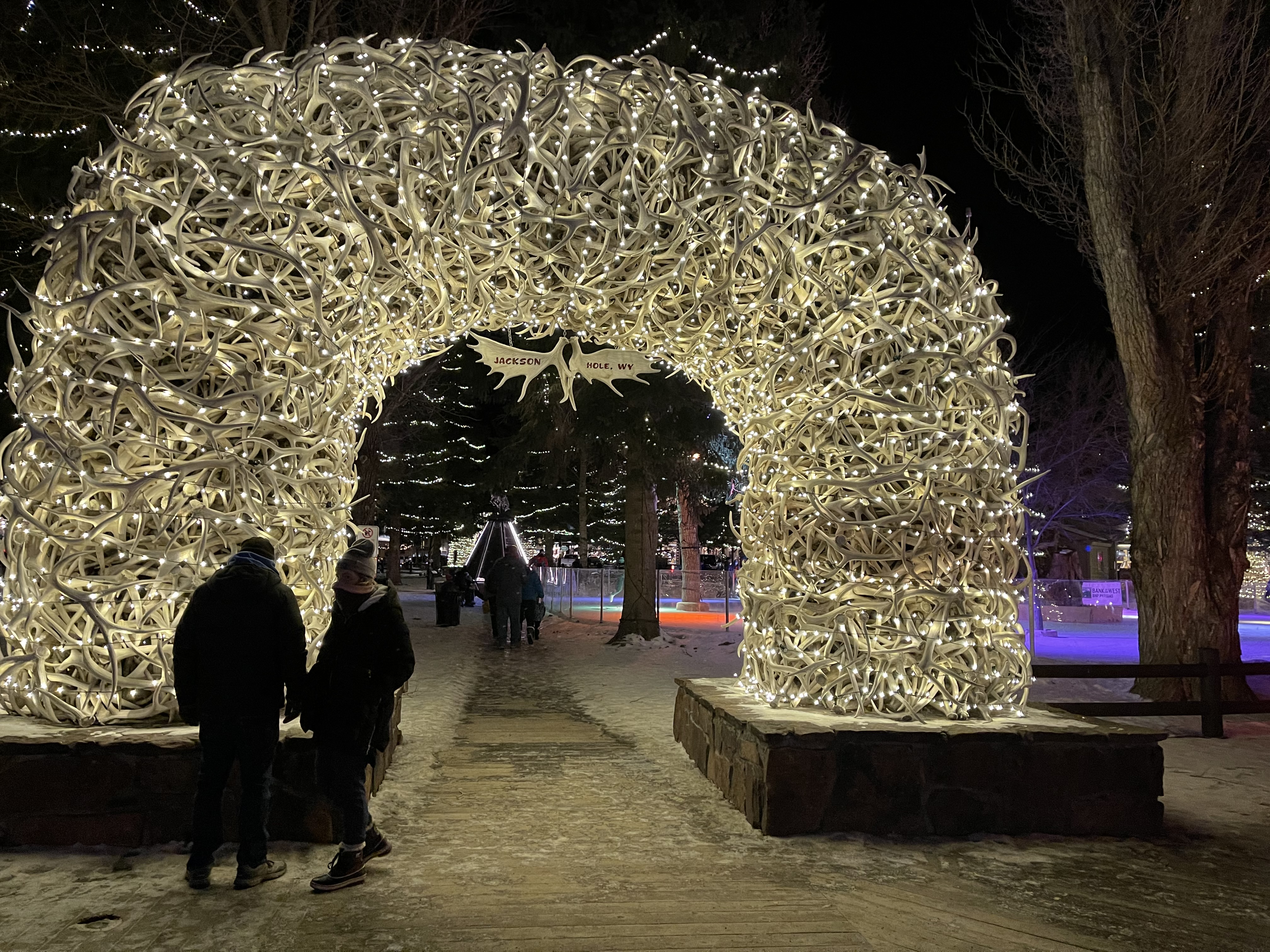 Why antlers? Jackson Hole is home to the National Elk Refuge. Elk shed their antlers, which can weigh as much as 40 pounds. But, do not remove them. It is illegal to remove even shed antlers from the national reserve. However, you will see them used in decoration throughout Jackson Hole.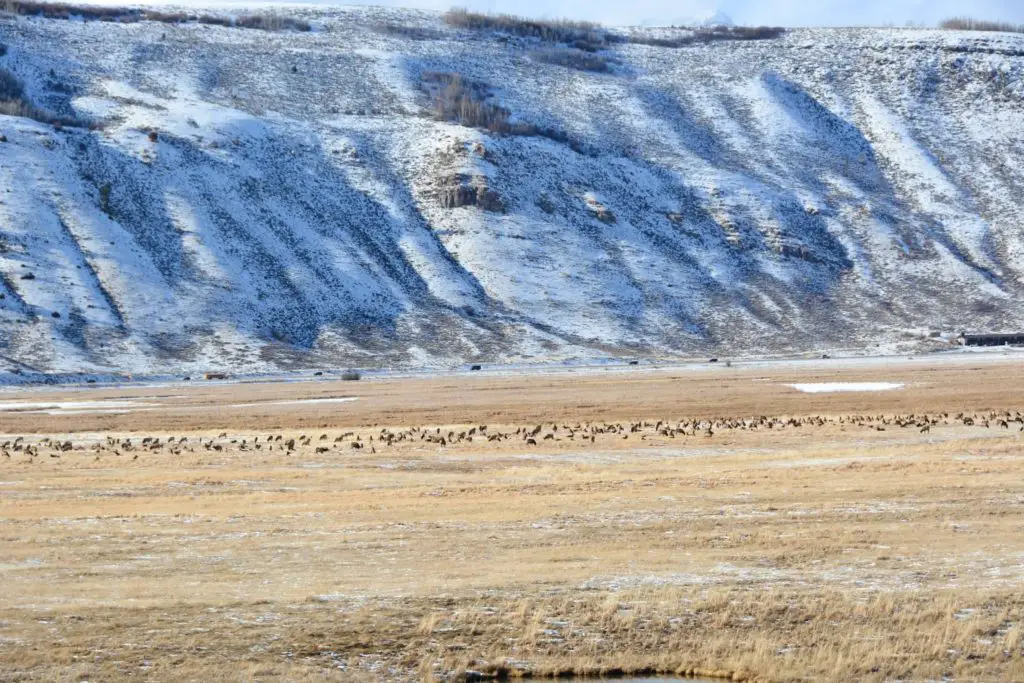 If the architecture alone isn't enough to draw you, your descent into the airport will surely put you in a western state of mind! While landing, you may be privileged enough to descend to a view of the Grand Teton.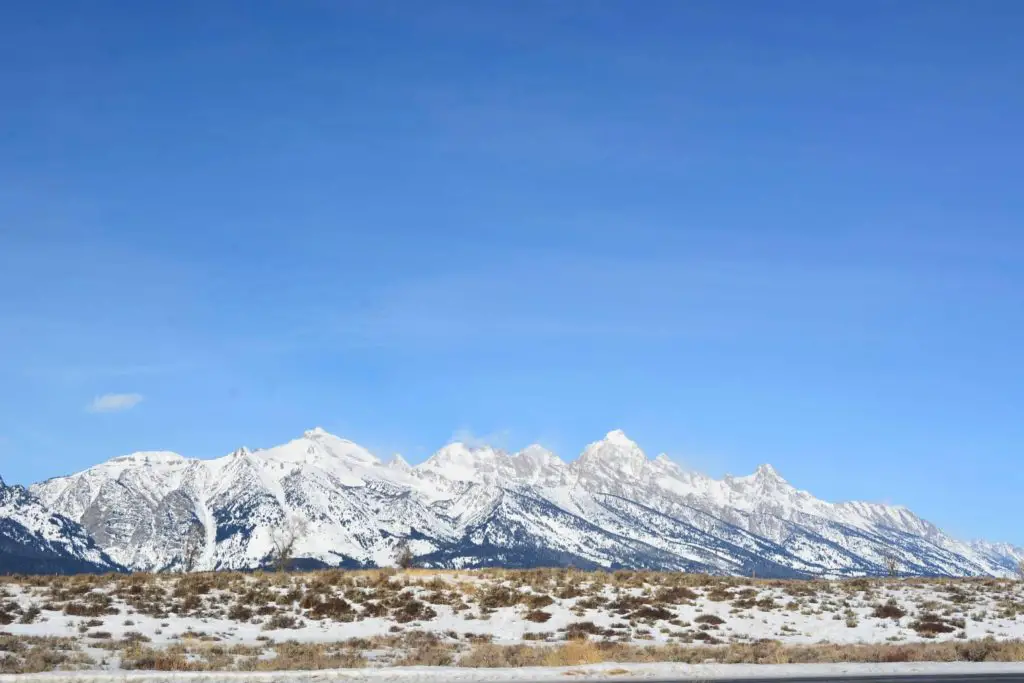 The Tetons, part of the Rocky Mountains, are the backdrop of Jackson Hole. The peaks are crowned by the largest Teton: Grand Teton. And, of course, aside from admiring their beauty, the range is the source of a myriad of year-round revelry: skiing, mountain climbing, hiking, nature observation, ……
The entirety of Jackson Hole, from the attractions to the airport, complements the beauty of the ranges, and no details are too small when it comes to this adventure-ridden luxury resort town even in winter!
PACKING FOR WINTER IN JACKSON HOLE
Before we get to what to do in Jackson Hole in the winter, maybe you still haven't gotten past the weather. Wondering what you might need to pack while spending time in Jackson Hole in the winter? Well, keep in mind, although I hope you imagine views of rustic mountain scenery and warm, inviting lodges, IT IS COLD OUTSIDE! The average HIGH temperature in Jackson Hole, Wyoming in January is 28 Fehrenheit or -2 Celsius!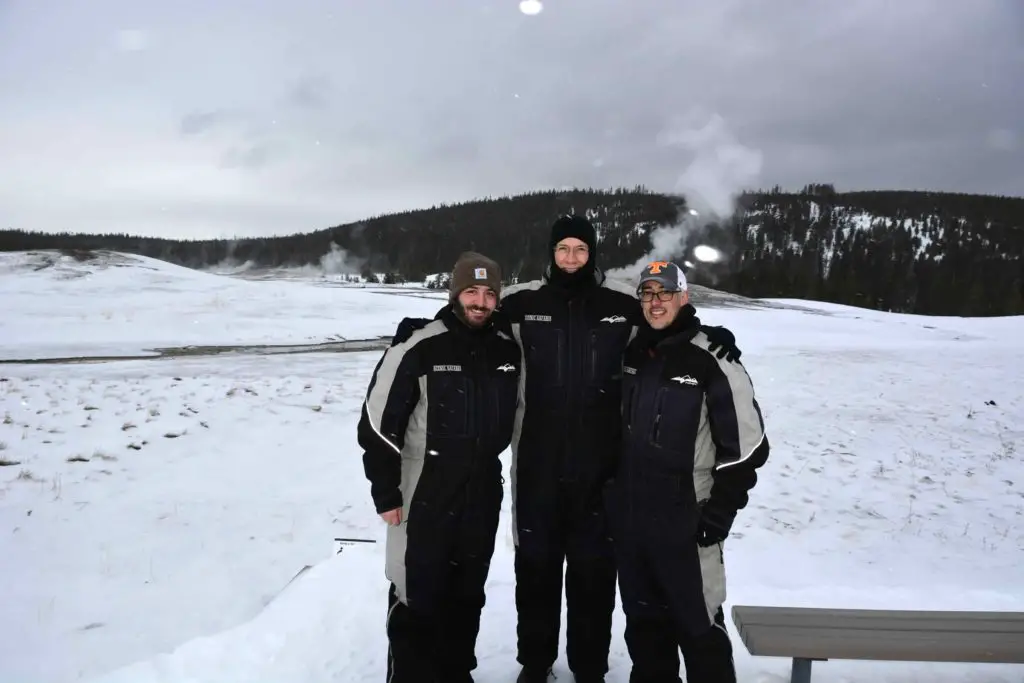 But, don't forget that if you are spending any time in Jackson Hole in winter, you are likely to find yourself in tree cover, exposed to lake winds, or even knee-deep in snow and ice plummeting the temperatures and adding wind chill. This means that you MUST pack smart.
Even without ski gear, our packing list was extensive. None of this roll it up and fit it into a tiny backpack nonsense, we needed boots, gloves, face coverings, goggles, coats, heat gear, thermal socks, and more.
Even though the temperatures plunged to the single digits while we were vacationing, we were quite comfortable in this combination:
Ski Goggles with sun protection (these were not the exact pair that we took, but they are similar!)
This Caterpillar Insulated Parka
Waterproof Snow Boots if they are not provided by your tour company!
JACKSON HOLE TRANSPORTATION
While Ubers and Lyfts are growing in popularity, they were not incredibly available in Jackson Hole upon our arrival. However, we found that rental cars are easily accessible and comparably priced to other airport car rentals.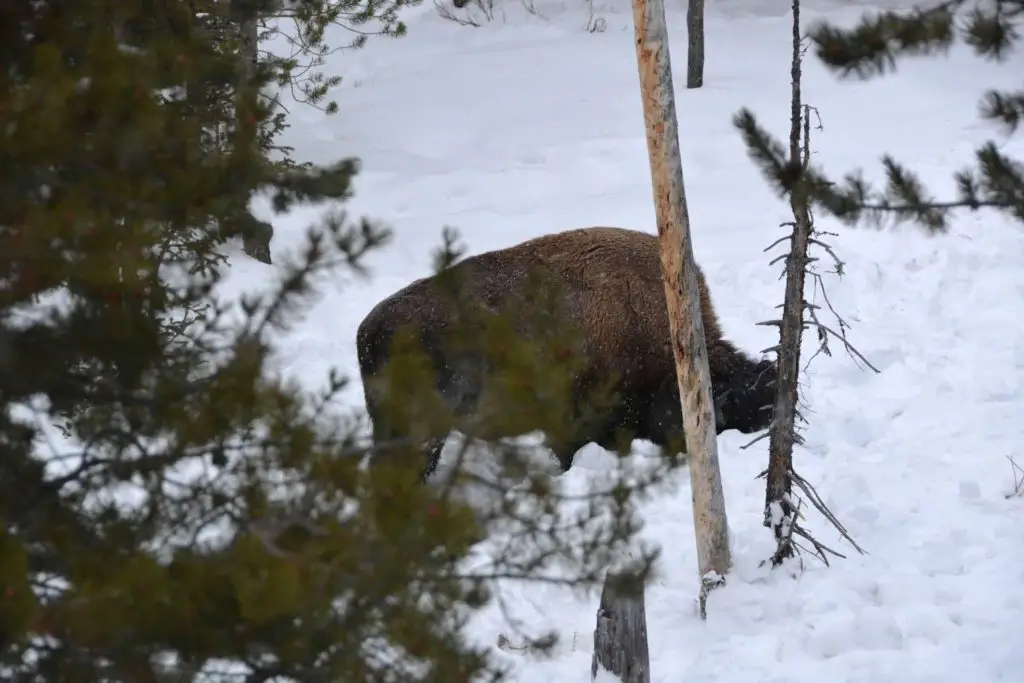 BEFORE YOU RENT THAT COMPACT SEDAN consider that Jackson Hole in the winter will no doubt be riddled with snow, ice, and animals. This means that before you go careening off the mountain pass as you swerve to miss yet another sheep that you should consider things like four wheel drive, anti-lock brakes, and the weight of your vehicle.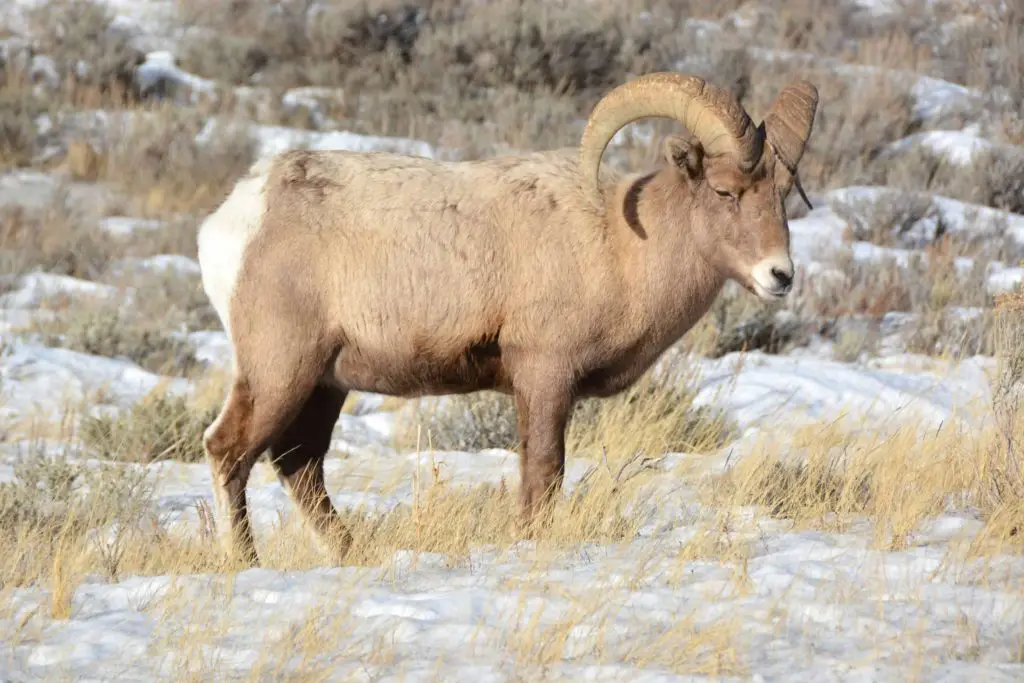 If you are accustomed to driving on snow, ice, and unguarded cliffs, then by all means, choose your weapon…I mean vehicle.  
But, if you have little or no snow driving experience, then don't use this as the time to rent your little convertible before you drive off a cliff.
After spending several years watching southerners drive in the one ice storm a year that afflicted my little town, I know that Jackson Hole is not the place where I want them to learn to drive on snow. Consider having items like snow tires, chains, or four wheel drive if you intend to traverse the roads on your own and without a guide.
(Be sure to check local road and weather conditions at wyoroad.info or call 888-996-7623 for road information.)
LODGING
Given the fact that there is only 1 major airport, and only a handful of car rentals to choose from, your decision making to this point has likely been quite simple. Everything goes out the window, however, when you move on to lodging!
The amenities of Jackson Hole are as varied as the people. Some are rustic, quaint, and unassuming like many Jackson Hole locals. However, lodging quickly escalates to the posh, the luxurious, and the outrageously expensive.
As a family, we prefer to stay in houses and condos to take advantage of more spacious options and a kitchen. Jackson Hole offers plenty of 2 bedroom beautiful cabins and condos for between $250-$1000 per night. What a range! In fact, our entire extended family is staying at a large home this summer to enjoy some summer hiking and nature at Jackson Hole. (more on that later!)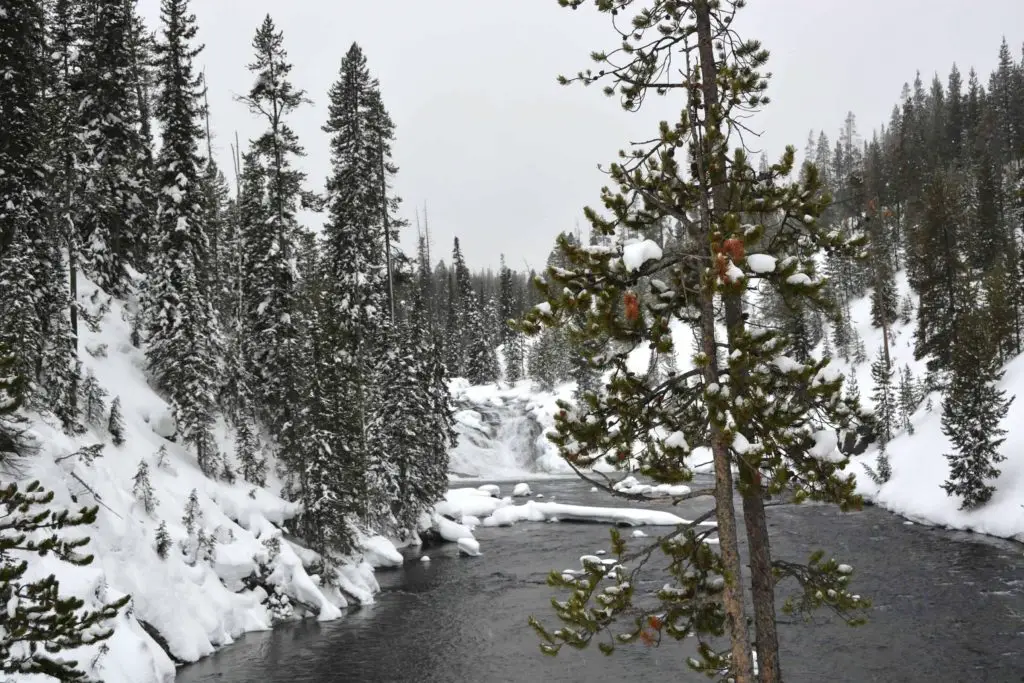 If you are looking for something a little more off the beaten path that is also budget-friendly, try the Hatchet Resort in Moran, WY (Northern Jackson Hole). This adorable little resort offers hotel-style rooms in quaint, cozy cottages sprinkled along the outskirts of Yellowstone National Park. Although it is far from 5-star style and amenities, the hosts, the views, and the style were world-class. Plus, the room rates range from only about $100 per night up to $200/night for a standard room.
Maybe you would like something a little more unique or eclectic? Try a bed and breakfast like the Alpine House or a Dude Ranch like Spotted Horse Ranch. Of course, I would never recommend the Spotted Horse Ranch to someone who suffers from terrible allergies and asthma like my wonderful husband!!
FOOD
WHERE TO BEGIN WITH FOOD? Jackson Hole sports some of the finest dining and cuisine in the world. Want fresh elk meat? Buffalo? Lake Trout? You came to the right place. Beyond your standard burgers, salads, and steaks, you will find menus that vary wildly in theme, cuisine, and price!
I will not begin to claim that we tried every single breakfast place in town, but what I can say, is this was the overall favorite on our last trip was Bubba's  Bar B-Q Restaurant.
I had the best brisket and late evenings at Big Hole Barbecue and Bar. Obviously, the kids weren't with us!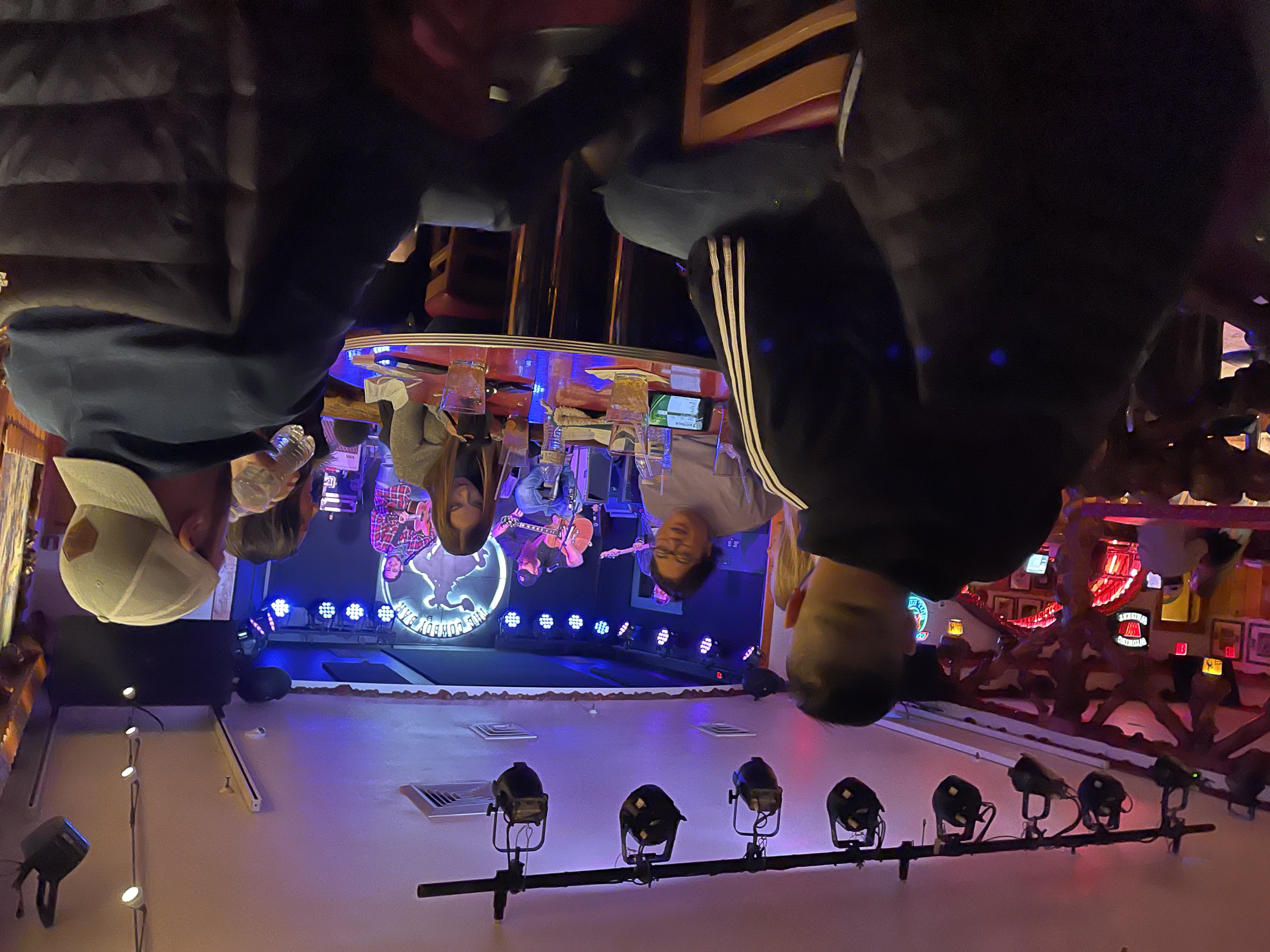 I can't wait to try elk burgers and local fish and chips on our next trip! Plus, I am sure that we will find some local restaurants with child-friendly options for the more picky among us!
ENTERTAINMENT
I promised that there would be more to do in Jackson Hole, but I didn't mean just the airport, the scenery, the lodging, or the food. Jackson Hole offers a broad spectrum of indoor and outdoor entertainment for singles, couples, and families. For example:
Running and Hiking:
Do you enjoy a family hike or a morning 10k to gEet your heart beating? Head over to the park on Snake River and you will find miles of trails and a 360 degree panorama of mountain ranges. Plus, this is no ordinary park. Although you might find trails, dogs dutifully following their masters, and children playing, you may also spot a few moose, bear, elk, and sheep.
(If you are interested in some of my hiking suggestions with kids, read here.)
But, be cautious. Although you might be accustomed to the skittishness of deer or gentleness of cows, Moose are very different. Moose can charge at speeds of up to 35 miles per hour and can be very protective of their young. As far as wildlife go, steer clear of the moose. Don't inch up to a moose to snap a photo, buy a postcard at the local gift shop instead!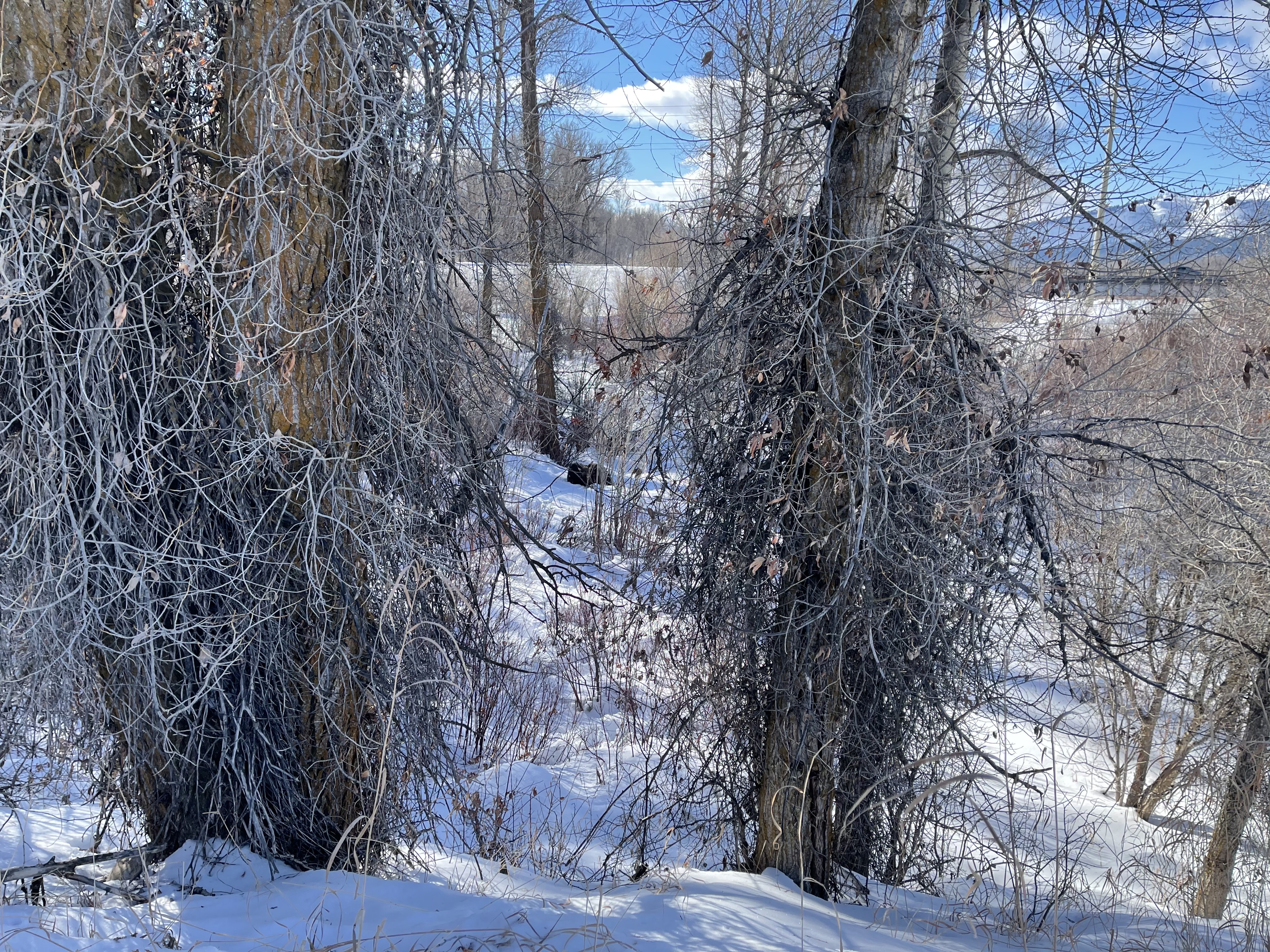 Shopping:
If you are drawing high-end tourists from around the world, you know that Jackson Hole must also be attracting world-class shopping. Although some of the price tags are not for the faint of heart or wallet, you are sure to find a unique souvenir. Aside from the fun assortment of touristy tchotchkes, local and unique entrepreneurs cater to the specific traits of Jackson Hole.
For example, check out this adorable women-owned business founded in Jackson. Iksplor creates child and environmentally friendly all-weather layer gear. These shirts, pants, hats, masks, and more are adorable and will ensure that your little one blends seamlessly into the Jackson Hole crowd while staying safe and warm!
Fat Biking:
Ever heard of fat biking? I hadn't either. Mountain biking, yes; fat biking, no. Some really clever marketers worked on the name. It went a little like this:
Inventor: "So, we have these bikes that go in the snow and through icy trails."
Reply: "Yeah, how do they do that?."
Inventor: "They have these really fat tires that go around the wheels."
Reply: "Interesting, what will you call it?"
Inventor: "Hmm. Maybe fat biking?"
Reply: "Sounds great."
Ok, all kidding aside, if your family needs a way to get out for the day but is met with snow, ice, and other treachery, strap the kids into the bike seat and hit the beautifully maintained trails that spider Jackson Hole. You can take a fat bike through parks and around rivers all while enjoying the views of the Tetons. You can rent fat bikes and even kids' gear at https://www.tetonmtbike.com/summer-bike-rentals/.
Ice Skating:
Did you spend the day sipping hot chocolate, perusing store windows, and cozied up by the fire? Do you need an evening activity that is sure to please him, her, or the whole family? Head down to the iconic Jackson Hole Town Square and rent a pair of ice skates for as little as $5.00. Spend the evening orbiting while enjoying the lights, the views, the sound of laughter, and, of course, the antler arches! Or, head on over to the Jackson Hole Mountain resort for skating and ice sculptures!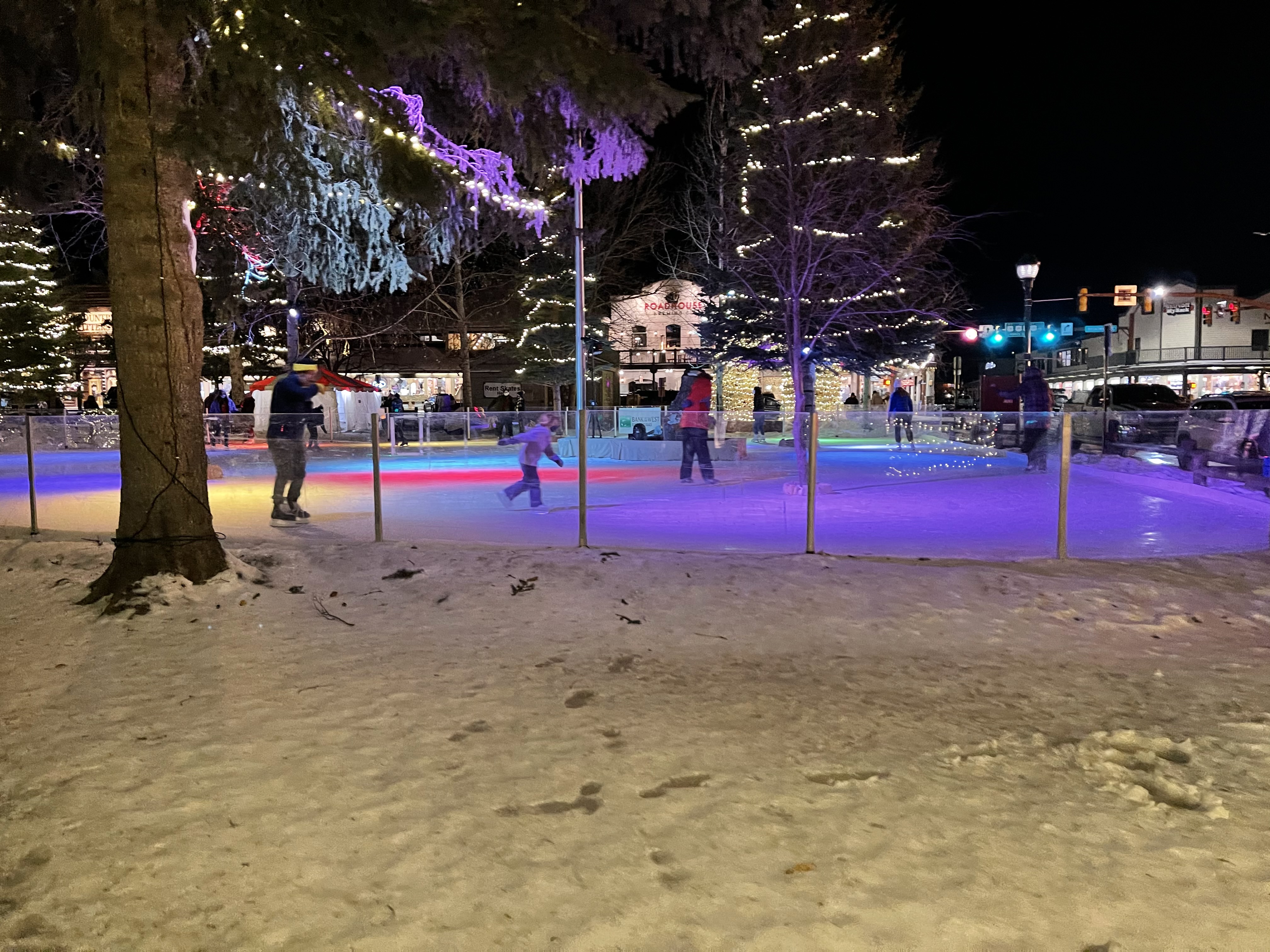 Although there is far more to do in Jackson Hole, than the list above, I want to round out this list with our most recent Jackson Hole adventure: SNOWMOBILING!
SNOWMOBILING ADVENTURE
Did you know that you can cover more than 90 miles of Yellowstone in a single day by snowmobile? While in Jackson Hole, we had the pleasure of taking not one but two different snowmobile adventures.
First, we toured Togwotee pass with a guide using the Old Faithful Snowmobile Tours, Inc.. You can spend an entire day careening through powdery snow, watching wildlife, and viewing mountain pass after mountain pass. It is a truly unique way to see the parks and the scenery and boost your blood pressure!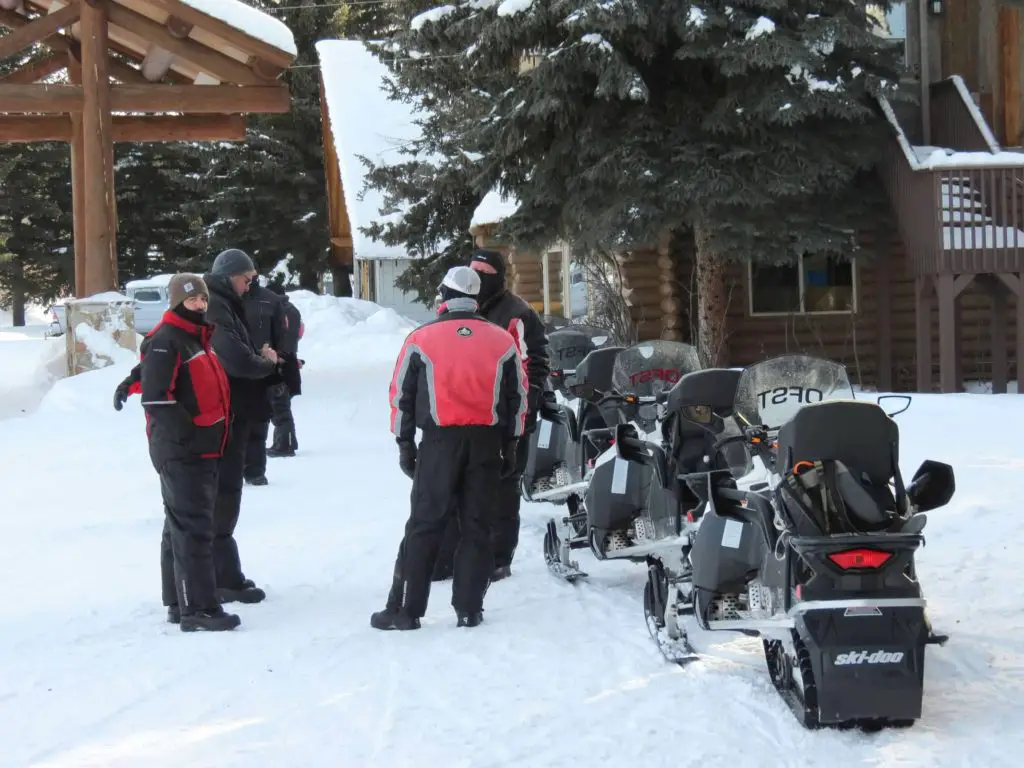 Worried about the cold? Well, with good reason. But, the guides have thought of everything. Forget your ordinary ski gear and don their thermal snowmobile gear. As a major bonus your snowmobile may have heated handle bars! Plus, riders ages 6+ can enjoy the scenic adventure, making it not only a great guys' getaway but also a fun family outing.
Second, we had the privilege of taking a tour with Scenic Safaris based out of Jackson, Wyoming. They  offer tours by ATV, vehicle and SNOWMOBILE! These tours are a sure way to see more of the wildlife, country, and ruggedness of Jackson Hole and Yellowstone by getting up close and personal with nature.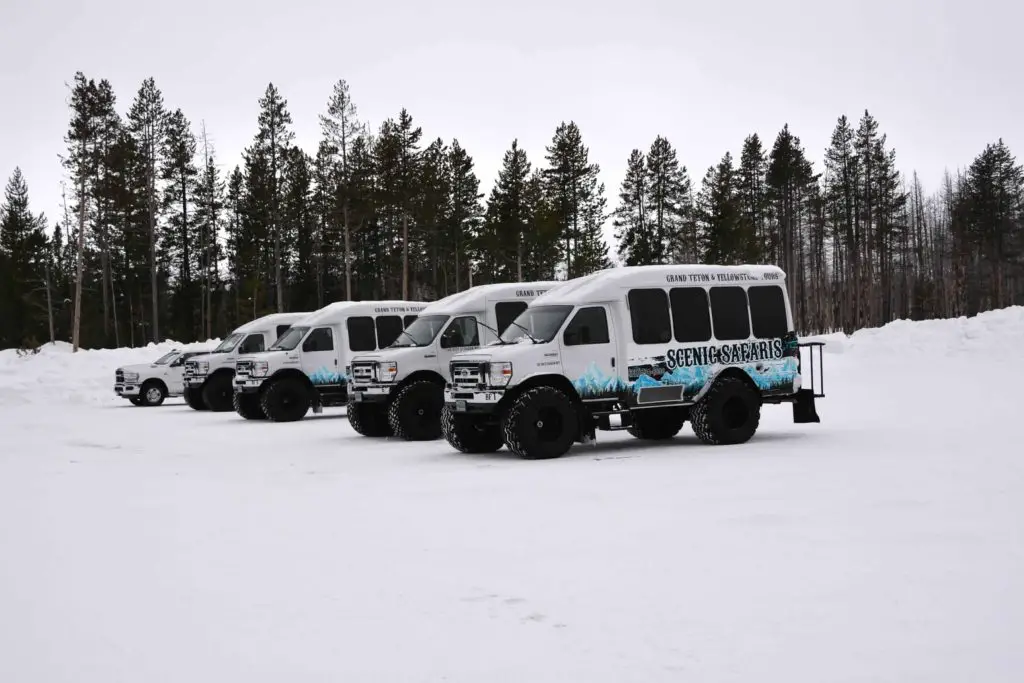 Scenic Safaris takes care of everything. From the transportation to the food, Scenic Safaris provides world-class care and safety for their patrons. While the snowmobiles traveled at speeds in excess of 40 miles per hour across open, snowy meadows, Scenic Safaris was careful to provide driving instruction, safety tips, and even roadside assistance to the occasional broken down or crashed snowmobile (if you want to know more about what it is like to land in a snow bank after an episode of a whiskey throttle, ask my husband!).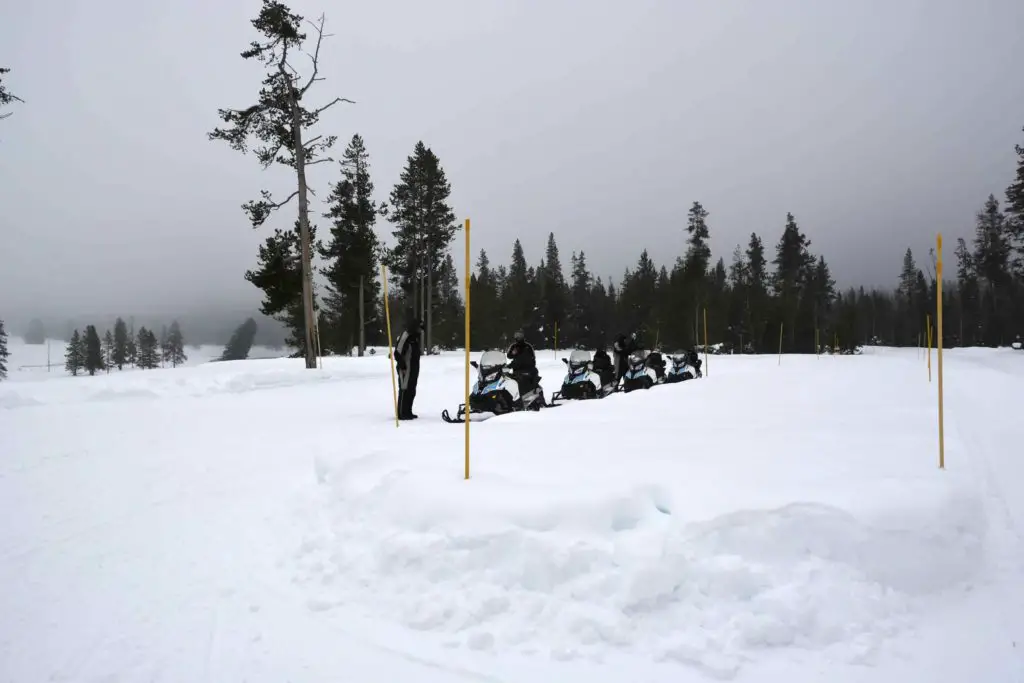 The Snowmobiling experience took the group up close and personal with OLD FAITHFUL!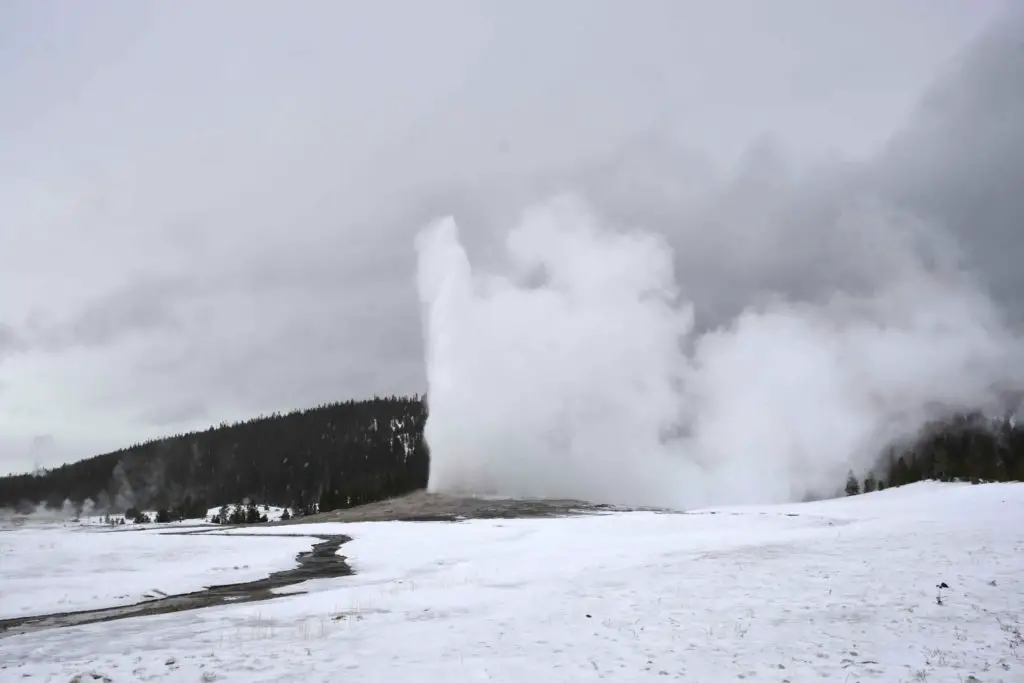 I can't recommend the experience enough even though I spent a great deal of time considering whether the activity revoked my husband's life insurance policy!
JACKSON HOLE WINTER GETAWAYS
Sure, you can spend your Jackson Hole vacation on the slopes, but Jackson Hole offers so much more! Even before landing in Jackson Hole, the beauty and possibility surrounds you. The mountains create a beautiful natural backdrop for every indoor and outdoor activity. Snow creates the perfect excuse for both curling up under a blanket in front of the fire or cruising the national parks on snowmobiles!
Top it all off with fine dining, high end, boutique shopping, local start ups, and even family fun. I can't wait to take our kids to Jackson Hole and explore even more this summer!
For more information on Old Faithful Snowmobile tours check out: https://www.snowmobilingtours.com/tour/togwotee-mountain-pass-day-tour
For more information on Scenic Safaris Snowmobile tours: https://www.scenic-safaris.com/winter-jackson-wy