Use High, Low, Buffalo or the High, Low, Butter Roll variation for a fun family dinner conversation starter!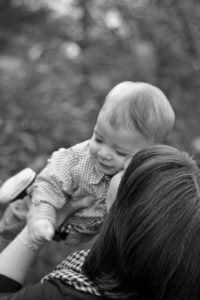 Do you need a great family dinner conversation starter? Try High, Low, Buffalo –our family's favorite way to create meaningful family conversation!
Family Dinner Conversations before High, Low, Buffalo
I was tired of my kids screaming, crying, and/or fighting over dinner. More than that, I was tired of the monosyllabic responses about their day or feelings.
Sometimes I even wondered why I tried to make dinnertime such an important time of the day.
Naturally, for the measly few minutes that our family gets to spend together between work and bedtime, dinner usually creates some sort of dramatic climax to our day.
Nearly ready to throw in the family-dinner towel, I heard an interesting solution on the radio: High, Low, Buffalo.
What is High, Low, Buffalo?
It's simple really. This is simply a device for sharing about your day. Each word stands for a different kind of highlight in your day. Specifically:
High: Share the best part of your day (your high point)
Low: Share the worst part of your day (your low point)
Buffalo: Share whatever you would like to share about your day.
Each person gets to take a turn sharing the best, worst, and other noteworthy event of his or her day. Instead of the usual "how was your day." This creates a pattern that everyone can follow by asking for description and unique experiences.
Intrigued, I explained it to my children who usually use the dinner table as an excuse to forget how to sit, hold a fork, or chew. Each child then gave it a try, and guess what?
THEY LOVED IT.
They politely waited their turns to share their best, worst, and most special stories of the day. Then, they commented on each other's stories, shared details, and DIDN'T FIGHT OR ARGUE!!!
High, Low, Buffalo Remains an Important Part of our Family Conversations
For more than 2 years now, we have practiced High, Low, Buffalo as a family. Need a car conversation starter? High, Low, Buffalo. Want to make sure that your pre-teen tells you something other than "fine?" High, Low, Buffalo.
Now, the fighting at the dinner table is usually about who gets to share their High, Low, Buffalo first!
Further, the adults even join in. My kids are thrilled to ask their parents and grandparents for their individual High, Low, Buffalo. They love to know more about the adults' day, ask thoughtful questions about why something was good or bad, and they even have taught their friends and family how to play.
Therefore, High, Low, Buffalo might have saved our dinners and our sanity, but it really did more. In addition, this game is truly teaching our children how to take interest in the experiences of others and how to hold healthy conversation.
High, Low, Butter Roll –The High, Low, Buffalo for Food-lovers!
Plus, now that we have played it so much with friends and family, we have instituted a new variation of High, Low, Buffalo.
Now, good friends of ours play High, Low, Butter Roll with us!
The High and Low are still the best and worst part of your day, but "Butter Roll" takes on a new variation.
"Butter Roll" represents the favorite food of the day!
Use the High, Low, Buffalo variation to replace Buffalo with Butter Roll and find out whether your children liked your new recipe, tried a new food, or perhaps snuck a treat!
High, Low, Butter Roll is especially fun on days when you might travel somewhere new, have a family party, or spend time with other families!
Our children loved the "Butter Roll" variation when we spent time at the Empire State Club at Disneyland Paris. We found out that their favorite item were the chocolate mousse Thor's hammers!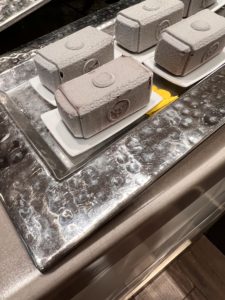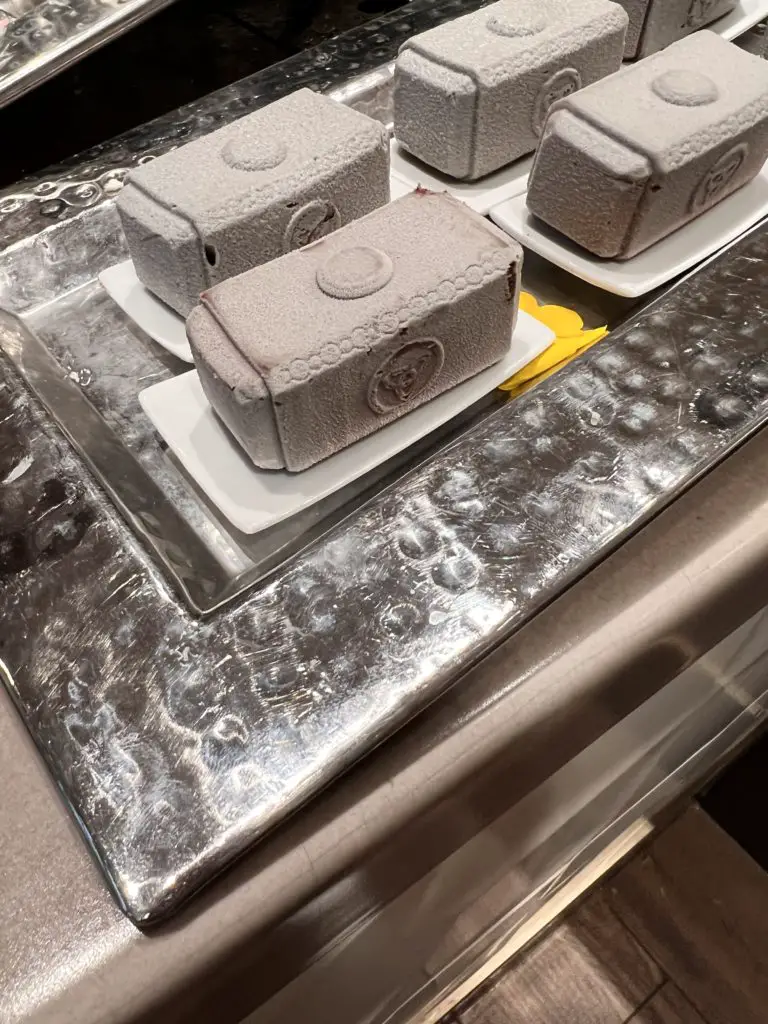 RELATED POST: Family Review of Club Level at Disneyland Paris Art of Marvel
High, Low, Buffalo is contagious!
If we are out to dinner with friends or family, my children often initiate these conversation games. It's a great way to start meaningful conversations with friends and family and has made its way to many of my friends' dinner tables!
Although my children still know how to ruin a meal, we now have a mechanism to take back the evening. High, Low, Buffalo (or Butter Roll) to the rescue!
Regardless of the age of your children, this is a sure-fire way to squeeze out a little more information and build precious family memories.
Plus, the name is silly enough to give skeptics a little laugh! Disarmed, they might play along and find that High, Low, Buffalo is a truly unique and fun way to grow closer.
After years of implementing this routine at dinner, on car rides, while walking on the beach…I can see my children developing better dinner and conversation habits through the practice!
Play it with large and small families alike. If you find that one child always dominates the conversation, High, Low, Buffalo evens the playing field. To the contrary, if you find that one child rarely cares to add, then High, Low, Buffalo might be a script that encourages him to share. At any rate, it is fun!
For more fun ideas with kids, check these out!