Feed 20 or more for $20.00 or less with these inexpensive meal ideas for a crowd, all at less than $1.00 per serving.  
As you already know, my husband and I live on a budget. But, what you may not know is that we love to entertain. So, inexpensive meal ideas for a crowd are a must.
We love to have people, their kids, and their chaos at our house frequently. Although we have had to nearly eliminate crowds at our house for the last year, hopefully the days of group meals and games will soon return.  
Even though we might soon be able to spend evenings around the table together again, it does not mean that those gatherings have to break the bank. I regularly host 20 people or more on a budget of only $20.00 for the entire meal. Here are some of my favorite crowd-pleasing meals that feed large groups for under $20.00 for the entire meal.
How do I know that you can feed 20 on less than $20.00 with these meals, I HAVE DONE THEM. EVERY SINGLE ONE! Use these recipes and meal ideas for your family gathering, your small group, your birthday parties, or your reunions. They are a simple and inexpensive way to prepare meals that please everyone!
11+ meal ideas for feeding a crowd…CHEAP
Meatball subs.  
This is my number one crowd go-to. My friends love meatball sub night, and so do I. I mostly let the crockpot do the work, and at less than $1.00 per serving, it fits the budget! 
I can easily purchase a bag of 128 meatballs for under $8.00. I toss those in the crockpot with 2 jars of Spaghetti sauce ($3.00) and wait.  
As a side, I usually serve chips, but because I serve these on hearty hoagie buns, the veggie, meat, and bread are all included in the same entrée. The hoagie buns are $1.50 per package. Add a side of green pepper slices ($1.00), and you have a crowd pleaser for about $14.50 plus about $3.00 in chips. Chances are, you will even have enough leftovers to add to one of your weeknight meals.  
Chicken Taco bowls:  
Are you looking for something even less expensive that is another crowd pleaser but offers more versatility. Try these chicken taco bowls from my friend Shari. These have been another favorite at my house for parties and events for years.  
I like to offer my guests the option of serving the chicken mixture on rice or tortilla chips and topping it with cheese, cilantro, and more salsa! 
Add a batch of chocolate chip cookies to appease your friends who might not be thrilled about spicy foods! 
CREAMY CHICKEN ALFREDO  
Maybe you want less spice and a little more comfort. This creamy chicken crockpot meal is for you. Add a couple of loaves of crusty French bread, and people will be warm, full, and happy. You can even add a bag or two of frozen broccoli or even mushrooms if you want to add a veggie or serve it with a fresh green salad. 
A light dessert like fruit goes well with this dish.  
PIZZA NIGHT
If you want to really cut down on the prep, and amp up the meal interaction, mix up a batch of your favorite pizza crusts. I love this recipe from Food Network, but a box mix is a great crowd pleaser too. Making your own sauce will cost you less than $2.00 for a double batch, or grab a couple of jars at the store. Lay out all of the toppings, and let people make their own pies. Toss them on the grill or in the oven for personalized pizzas.  
Some topping suggestions include:  
CHEESE 
Pepperoni 
Bacon 
Sausage 
Chicken 
Mushrooms 
Peppers 
Pineapple 
Tomatoes 
Diced spinach 
Even artichokes. 
Select only a few of the above toppings that appeal broadly, and you have a budget friendly crowd pleasing meal. Serve with a salad or breadsticks! 
Chicken enchilada soup.  
https://www.gimmesomeoven.com/slow-cooker-chicken-enchilada-soup-recipe/
Soup is a great way to serve a lot of people a warm and hearty meal. This Chicken enchilada soup can be made on the stove top, the slow cooker, or even a pressure cooker and is customizable with toppings like cheese, salsa, chips, and jalapenos. At less than a dollar per serving, it is a great way to stay on budget and feed a crowd.  
This isn't my exact chicken enchilada soup, but it is still yummy! If you don't follow Ali at Gimme Some Oven, I highly recommend her. I have LOVED every recipe I have tried from her!
Enchiladas.  
Are you looking for something that doesn't require hours in a slow cooker? My favorite enchilada recipe for crowds includes a few bags of tortillas, about 3-4 pounds of hamburger ($3.00 per pound in bulk at Costco and Aldi), enchilada sauce, cheese, and a little bit of seasoning. I can make enough enchiladas to feed 20 people for under $20.00 with the recipe found right on the back of the Old El Paso Enchilada Sauce can!! Add a container of sour cream for topping.  
Serve with chips and salsa for another low budget meal addition.  
Hawaiian roll sandwiches.  
Sweet rolls, lunchmeat, cheese, butter, where can you go wrong? For under $1.00 per person, per serving, these sandwiches are simple, inexpensive, and yummy. If you want to add some veggies, add tomatoes, spinach, or even mushrooms and onions to half of the sandwiches. People who want plain can choose to stick with the regular menu, while those who want to add veggies can choose the variation.  
Pasta night!  
This one is sooooo simple and soooo cheap. Want to let people choose their own meal without having to play short-order cook all night? Cook a few different styles of pasta noodles, a few varieties of pasta sauce with your choice of meat (marinara with beef, alfredo with chicken, or spicy garlic with shrimp for a few ideas) and let people mix and match their pasta creations. A box of spaghetti easily feeds 6 for only about $1.00. If people want to mix their fettuccini with marinara, they can! Each person can serve himself, while you enjoy the party!  
Add some garlic bread, a salad, or fruit to round out the meal. 
BREAKFAST FOR DINNER!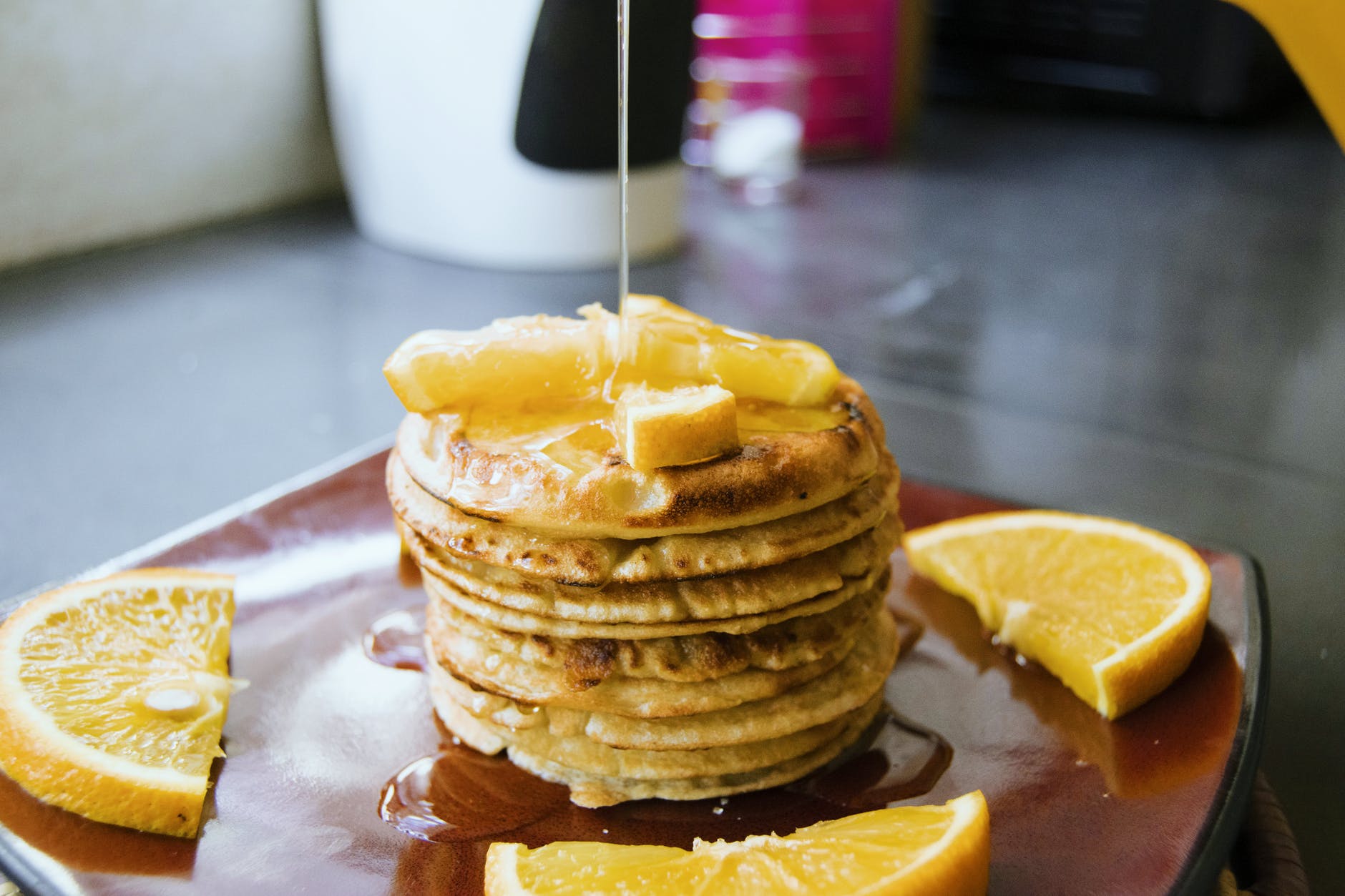 Who doesn't love a big pancake, a healthy scoop of scrambled eggs, and side of bacon? Add egg toppings like cheese, salsa, and cilantro. Mix in blueberries, strawberries, bananas, pumpkin, or even chocolate chips to dress up the pancakes or create a seasonal dish. An entire bulk bag of pancake mix is less than $6.00 and will make hundreds of pancakes! While a dozen eggs can run less than $1.00. Go nuts! 
Breakfast for dinner, is fruit, entrée, veggie, and dessert all rolled into one! 
BAKED POTATO BAR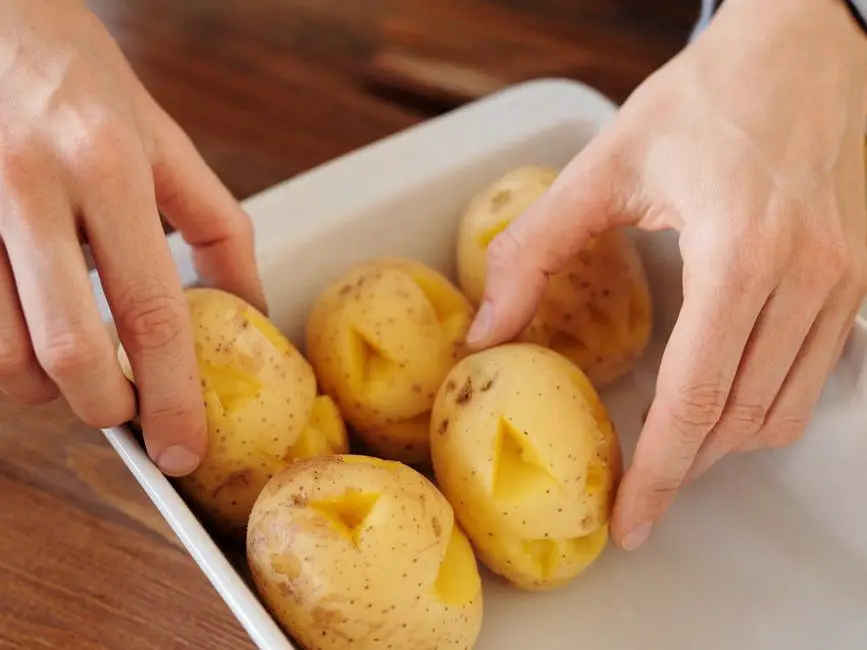 Want another low prep, low cost, interactive meal? Bake potatoes for a crowd then set out a buffet of toppings. These can include meats like beef and bacon. Add veggies like broccoli, cauliflower, and onions. And finally, top it all off with cheeses, chives, and butter. Who doesn't love a customizable dinner option.  
Take it a step further and have loaded sweet potatoes with brown sugar, marshmallow, butter, and even whipped cream! 
TACO NIGHT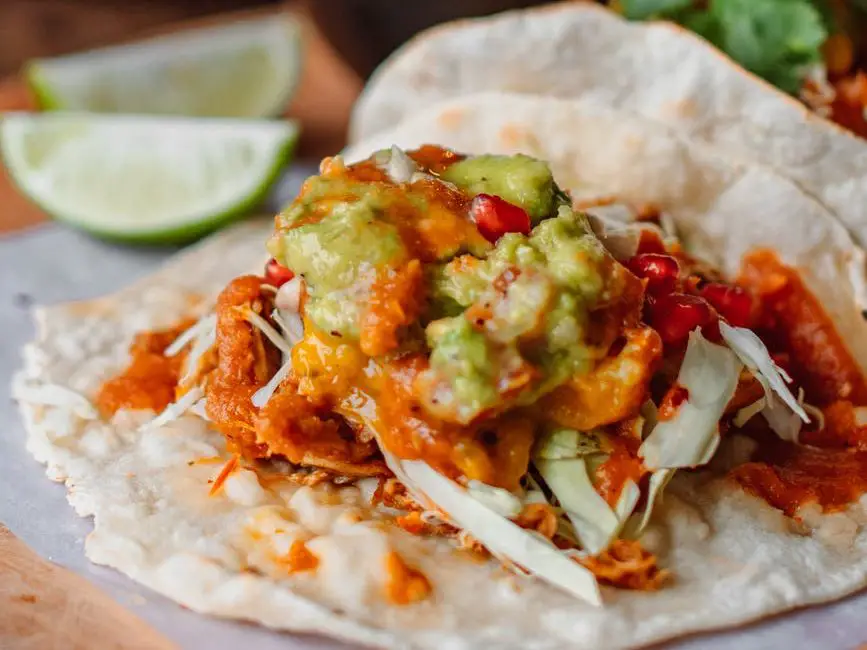 While we are on the concept of bars. Why not switch the baked potatoes for taco shells or tortilla chips and let the crowd top their own tacos? Prep chicken and beef and set out lettuce, cheese, tomatoes, salsa, onions, or whatever else you love on a taco. FIESTA!!! 
Make every party fun for everyone including your wallet. Just because you are feeding a crowd doesn't mean you have to break the bank. Stick to your budget while still having fun! 
If you are interested in some simple and practical tips for stretching your family's own meal budget, CHECK THIS OUT!