Disney's club levels and offerings explained!
Disney Club Concierge is like Disney's VIP resort section. Behind the velvet rope, you will find endless snacks, drinks, private service, elevated room amenities, and even more pixie dust and magic. However, is Disney Club Concierge level really worth it?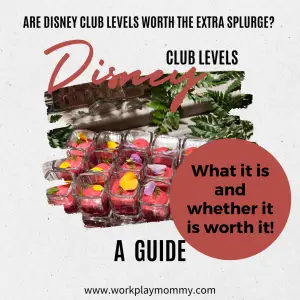 Let's look at what Disney Club Concierge is, where to find it, what to expect, and ultimately whether it is worth it for your family Disney vacation.
What is Disney Club Concierge?
Disney Club Concierge is a premier and often secluded section of Disney resort hotels. While anyone staying at a Disney resort is certain to feel the magic and the pixie dust, Club Concierge level is a whole different experience.
Our family loves to stay club level, and we often recommend it as a surprising way to have a better, more relaxed trip to Disney (if you can use those words together). In some cases, club level might even be a budget saver for your family. (See more on that below).
RELATED POST: TOP TEN MOM HACKS FOR DISNEY
Perks of staying at Disney's Club Concierge levels.
While I am not going to distinguish among every Disney Club Concierge level at every Disney resort, overall you can typically expect:
Club Level Room Upgrades
Larger, more spacious rooms: On the whole, club level rooms are larger than a standard resort hotel room. Further, they boast additional amenities like club level toiletries and turn-down services that you will not find in standard rooms.
Club-level concierge
A private, dedicated concierge staff who liberally spread the Pixie Dust. Disney Cast Members are already the cream of the crop in the service industry. But, we find the dedicated concierges to be among the best cast members we have ever encountered.
When you stay club level, you walk right past the front desk of your Disney resort and instead make your way directly to the club concierge desk.
In our experience the dedicated concierge staff have gone above and beyond to make sure that our whole family has the most magical experience.
On one stay, my children had apparently enjoyed too much club level food and vomited all over the club level table. Within moments, the staff was helping us clean up and had delivered my child a coupon for a free animal from the gift shop with which to cuddle while she recovered.
RELATED POST: Family Vacation Fails!
On another visit, our concierge –knowing that we were nervous about traveling into Paris with children-took extra time to mark out a map, write out instructions, and highlight some of her favorite stops along the way. The concierge staff go the extra extra mile!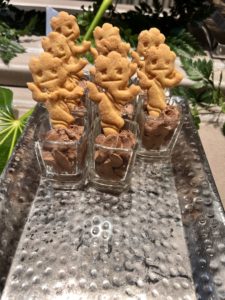 Daily Turn Down Service at Disney's Club Level
Daily turn-down service in your club level room. After a long day in the parks and an even longer return through the crowds to your resort, how nice to return to turned down sheets and a fresh chocolate on the pillow.
I love returning to club level rooms with my kids where the hideaway bed has been prepared for my melting children to go immediately to bed!
Club Level Amenities
Elevated amenities such as welcome gifts, daily treats, and club level toiletries
Every time that we have stayed club level we have been greeted by some club level gift. This might include candy, a welcome bag, slippers, or other treats.
Dedicated club wing, floor, or club lounge
Some club levels require special key access for club guests only. Only club level guests can access that specific floor or wing. A secured wing is something that gives this mama a little more peace of mind.
Club Level Lounge – A dedicated space for club level guests to work, relax, enjoy a drink, or even see the fireworks! The club concierge lounges are usually quiet locations where some or all of the meals or drinks are also served.
Club Level Food Offerings (time and offerings vary by location)
Breakfast
Continental breakfast – Most club levels offer a private continental breakfast. Now, don't picture pre-wrapped mini-muffins and cold deli meats.
Instead, imagine heaps of fresh pastries, a variety of ethnic favorites, fresh brewed custom espressos, and even fresh pressed juices.
When our family stayed club level at Disneyland Paris's Hotel New York, even after several days of breakfasts with 5 travelers, we never tried everything on the extensive breakfast buffet.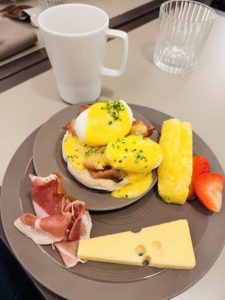 Afternoon tea or lunch
Afternoon tea or light lunch – Most club levels also offer a light lunch or afternoon tea. Again, while this is billed as a light snack, our entire family was able to fill up on a midday meal themed to the resort and serving some of our kids go-to favorites. On each of our stays, we have treated this as a full meal and then had a snack in the theme parks.
For example, at our most recent trip to Art of Marvel at Disneyland Paris, we had a wide array of Marvel-themed desserts and New York style pizza. On the other hand, at Disney's Animal Kingdom Lodge in Disney World, we had more African style faire such as hummus, soups, pita, and fresh fruits.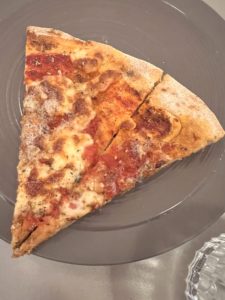 Evening dinner, hors d'oeuvre, and/or beverage reception
Evening dinner or heavy hors d'oeuvre – the evening offerings are similarly billed as light dinner, but again, our family gets more than our fill whenever we stay club level. Some of our favorites include the chef-served creations at Animal Kingdom Lodge like lamb and curry.
Evening reception – Finally, at each club level where we have visited, there is an evening reception with desserts and drinks. At Animal Kingdom Lodge, my husband and I relaxed in the club lounge just outside of our room sipping an evening espresso and munching on desserts.
However, they also offered alcoholic beverages such as wine, beer, and some mixed drinks.
Evening receptions at Disneyland Hotel in Anaheim and at the monorail resorts in Disney World also boast views of the nightly fireworks!
What Disney Resorts Have Disney Club Concierge?
You can find a Disney Club Concierge at all Disney parks but not at every Disney resort. For example, every Disney deluxe resort at Disney World theme parks has a Club Concierge level. Plus, one moderate resort also has club level: Coronado Springs, Gran Destino Tower.
Disney Deluxe Resorts are already great choices for a luxury stay, but club level takes it even farther!
However, the only Disney World resort that accepts DVC (Disney Vacation Club) points at Club Level is the Kilimanjaro Club at Animal Kingdom Lodge.
RELATED POST: What to know before renting DVC points.
Disney Deluxe resorts and their club levels at Walt Disney World, Orlando, Florida include:
Animal Kingdom Lodge (Kilimanjaro Club, which accepts DVC is closer to Animal Kingdom)
Disney's Beach Club Resort (Stone Harbor Club, near Hollywood Studios and on the Skyliner)
Disney's Boardwalk Inn Resort (Innkeepers Club)
Disney's Yacht Club Resort (Regatta Club)
Disney's Contemporary Resort (Atrium Club, closest to Magic Kingdom)
Disney's Grand Floridian Resort's Sugar Loaf Club, which is actually located in a separate building (probably the closest to Magic Kingdom with Contemporary)
Disney's Polynesian Village Resort (King Kamehameha Club)
Disney's Wilderness Lodge (Old Faithful Club)
Coronado Springs (Club level is located in the Gran Destino Tower and is a moderate resort rather than a deluxe resort)
Resorts with Club Level at Disneyland (Anaheim, California) include:
The Grand Californian
Paradise Pier
Disneyland Hotel
Resorts with Club Level at Disneyland Paris include:
Newport Beach Resort (Compass Club)
Disneyland Hotel
Resorts with Club Level at Disneyland Tokyo include:
Disneyland Hotel
Disney Ambassador Hotel
Tokyo DisneySea Hotel Miracosta
What to expect at Disney Club Concierge level.
At Club Concierge level you can expect the best of the best. Privacy, great food, and stellar service are all hallmarks of Disney's Club Concierge levels in our experience.
You can expect to find tons of quality complimentary food options when you wake up, lots of afternoon snacks when you come back for a midday break, and a relaxing way to wind down in the evening after a busy park day with kids.
However, beyond the food, you can also expect to find a more refined level of service, dedicated service members, and even more amenities than your standard, already- wonderful, Disney stay.
However, you can also expect to find a (much) higher price. Whether the extra cost is worth it depends on your experience and your values.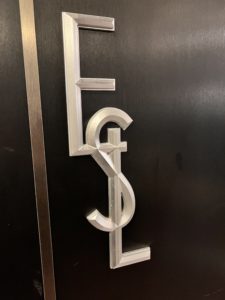 How much does it cost to stay at Disney's Club Concierge Level?
Club level costs across all of the parks vary widely. Our family loves to stay club level but always does so on a budget. So, it doesn't make sense for us to always stay club level if we plan to eat in the parks or spend little to no time at the resorts.
DVC owners who want to stay at AKL's Kilimanjaro Club can expect to pay about double the cost of a value studio to stay at club level. However, all Kilimanjaro Club rooms are Savannah view, which are already a more expensive room type. So that doesn't really compare apples to apples.
Other club level rooms might be more than double the cost of a regular room, while others might be a modest surcharge more.
For example, our family had the pleasure of booking a post-Covid Disneyland Paris trip where our club level accommodations were a mere 10% upcharge from a standard room thereby saving us on park food!
The costs vary widely based on demand, resort type, and accommodations. However, whether it is worth it for your family comes down to considering the following factors.
Is Disney Club Concierge Level worth it for your family?
Yes, and no. While I love to stay club level and list it as one of my favorite mom hacks for doing Disney, it is not always worth it.
In my experience Disney Club Concierge Level has many pros and one con: cost.
There is already no expensive like Disney-expensive, and club level is no exception. However, for our family of 5 to experience even just one character meal, it costs us almost $300. Then, our kids expect to eat again that very same day!
Therefore, club level can be very affordable if the difference in cost between a standard room and a club level room is no more expensive than your daily budget for park food!
However, there is way more to club level than food, and I believe that it offers loads more perks. So, in my opinion: 
Disney Club Level access is worth it if:
You return to the room midday and can take advantage of all daily food offerings.
You don't intend to take advantage of park-themed or character meals.
You value premier, exclusive, luxury service.
You value a quieter resort experience with a dedicated service staff.
Disney Club level isn't worth it for you if:
You want to have the most-budget friendly Disney experience and you don't want to spend the extra money.
You will not benefit from a larger, more spacious room. (to see the inside of a club-level room, check this out!)
You prefer to bring your own food or prefer to eat in the parks
You prefer a wide-variety of foods and service offerings (as the club levels are themed, the food usually matches the theming)
You prefer to be at the parks rope-drop to close without ever returning to your resort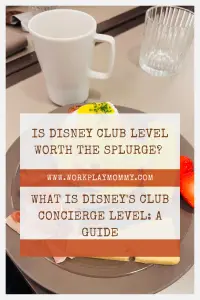 Unique and Magical Club Concierge Level Experiences at Disney
I'm already sold on Disney. Our family visits every chance we get, and I am always planning our next trip. However, Disney's Club Concierge is Disney to the next level.
From the premier service options and more spacious room offerings to the food and drinks, Club Concierge level is a great way to elevate your Disney experience.
However, whether that price tag is worth it depends on your family, your priorities, and how you do Disney.
To read more about Disney club level offerings, check this out.
Let me know what you love about Disney Club Concierge levels!