What to do with kids at Disney's Grand Floridian Resort!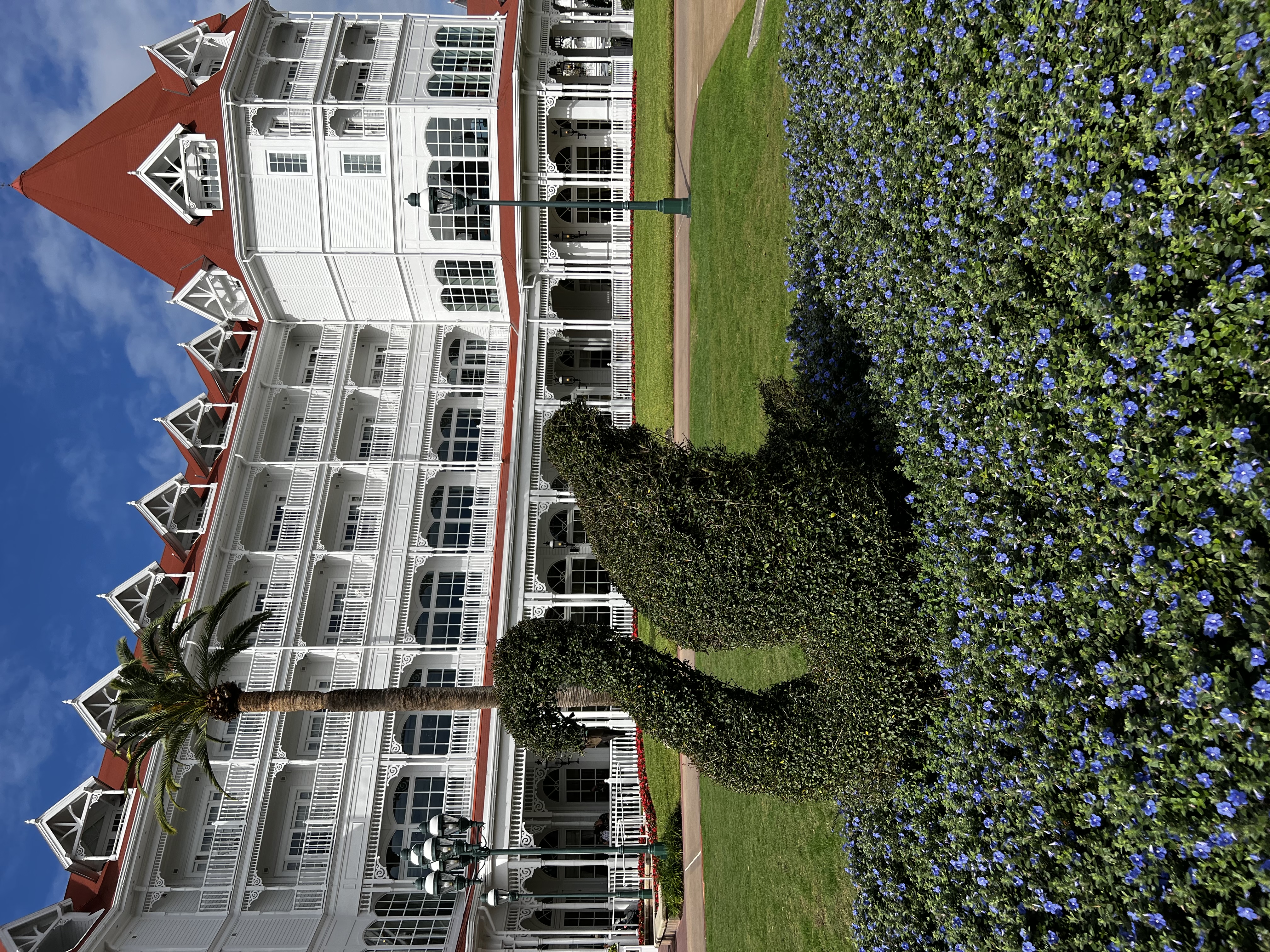 Disney's Grand Floridian Resort & Spa is elegant and stately. Its Victorian elegance, intricate woodwork, and tiled roof harken more to a luxurious Southern spa retreat than to a cartoon-themed family vacation.
However, if you look closely enough, past the oversized flower arrangements and woven rugs, you will quickly notice that Disney's Grand Floridian still welcomes families and even young children.  
Yes, the Grand Floridian is the perfect backdrop for dozens of weddings per month.  In fact, I saw no fewer than 6 different bridal parties in our most recent short 4-day stay at the Grand Floridian.  
The Grand Floridian is even mature enough for an anniversary getaway without the family or even a girls' spa retreat without the kids. The live piano music in the main foyer adds to the grand elegance of the entire hotel. The ambiance is quiet, refined, and, yes, fancy.  
Disney's Grand Floridian Resort & Spa
Disney's Grand Floridian is one of the most exclusive deluxe Disney resorts at Walt Disney World in Orlando. It has a refined and elegant theme fit for princes and princesses.
It's perfect location with lagoon views and Magic Kingdom views feel fun and indulgent. Then add afternoon tea (still unavailable) with Mary Poppins or a lunch in Victoria & Albert's, and you will definitely feel at home in this lavish Disney resort.
However, it also boasts extremely easy access to the parks from the monorail. The Grand Floridian is one stop from Magic Kingdom park, and one simple transfer to Epcot.
We love riding the monorail to simply tour all of the other monorail resorts as well, such as Disney's Polynesian Village resort, Bay Lake Tower, or Disney's Contemporary (where you can find Chef Mickey's).
The Grand Floridian also has one of the most exclusive and beautiful club level and concierge lounge with views of Cinderella castle.
ELEGANT AND FAMILY FRIENDLY
However, if you are looking for a hotel conveniently located to the theme parks, don't overlook the Grand Floridian simply because you fear your children will lose out on the Disney experience or break something!
Once you see beyond the marble, white paint, and gilding, you will quickly notice that even Disney's, arguably, fanciest hotel is family and kid-friendly.  
Here are 7+ things that your kids will love about Disney's Grand Floridian Resort & Spa
1. Search for Hidden Characters in the floors 
First, although you will no doubt be awestruck by the grandiosity of the main lobby and foyer, when you catch your breath, take the time to look at the floor.  
Send your children on a scavenger hunt for hidden Mickey's, Mrs. Pots, Minnie Mouse, Pluto, and more. They are all encased in the marble floor that sprawls around the main entrance.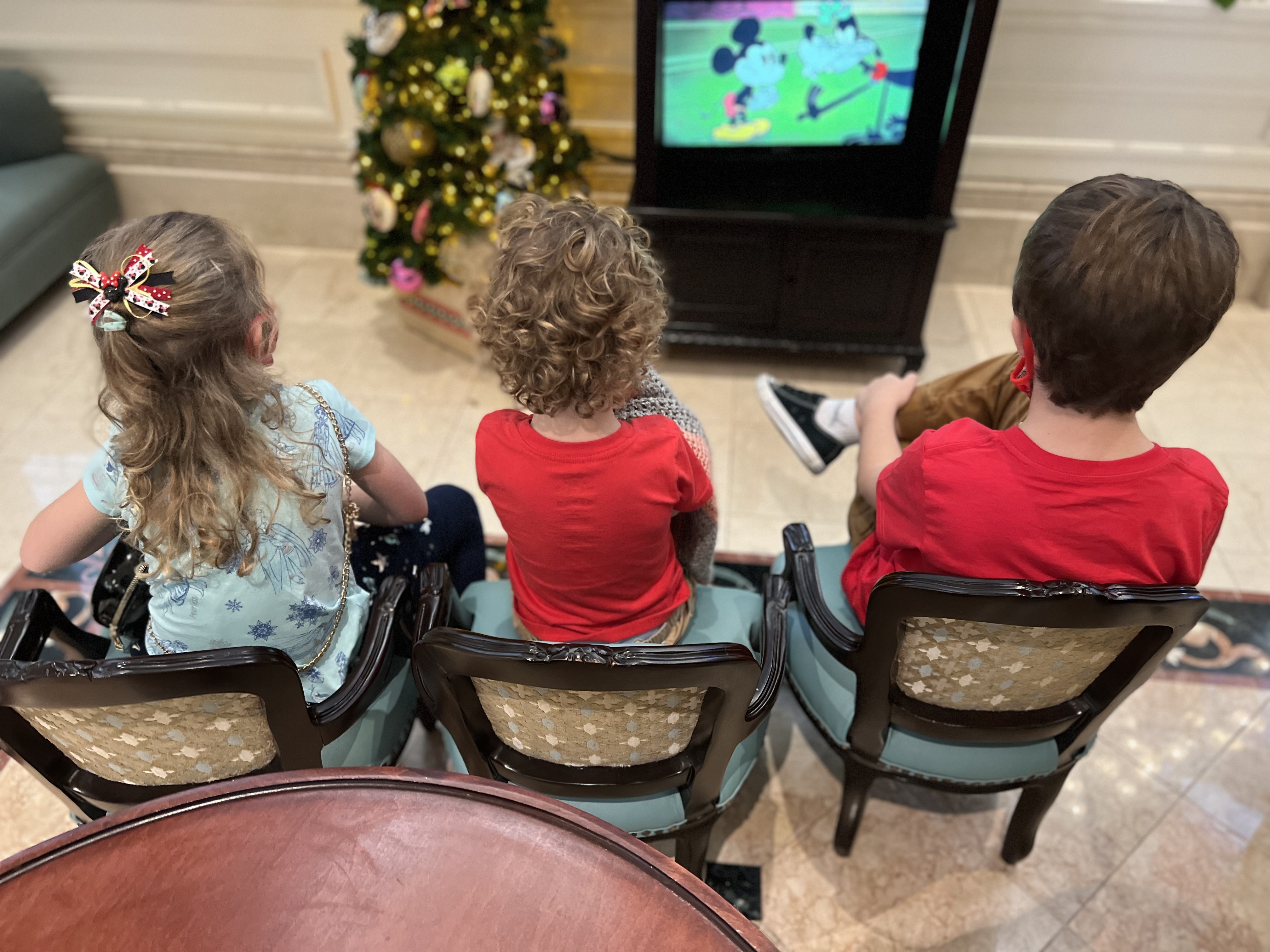 Imagine yourself turning around the dance floor with prince charming while the live piano music plays!
2. Watch Disney favorites in the Grand Floridian Lobby Children's television area 
Once your children have discovered all of the characters or perhaps just when you need a few minutes to explore the main floor, send your children to the kids' area located just beside the elevator.
In the center of the grand lobby are small tufted chairs, a sofa, and a mahogany table where your children can enjoy cartoons and movies in the center of the action.  
While the area is discreet, it is not secret. It sits just below the grand staircase where my daughter sat and watched the "princesses" (brides in their wedding gowns) take their pictures.  
This was the perfect place for my children to relax while I met with cast members about check-in, roamed the lobby, or took my time to admire the giant Gingerbread House!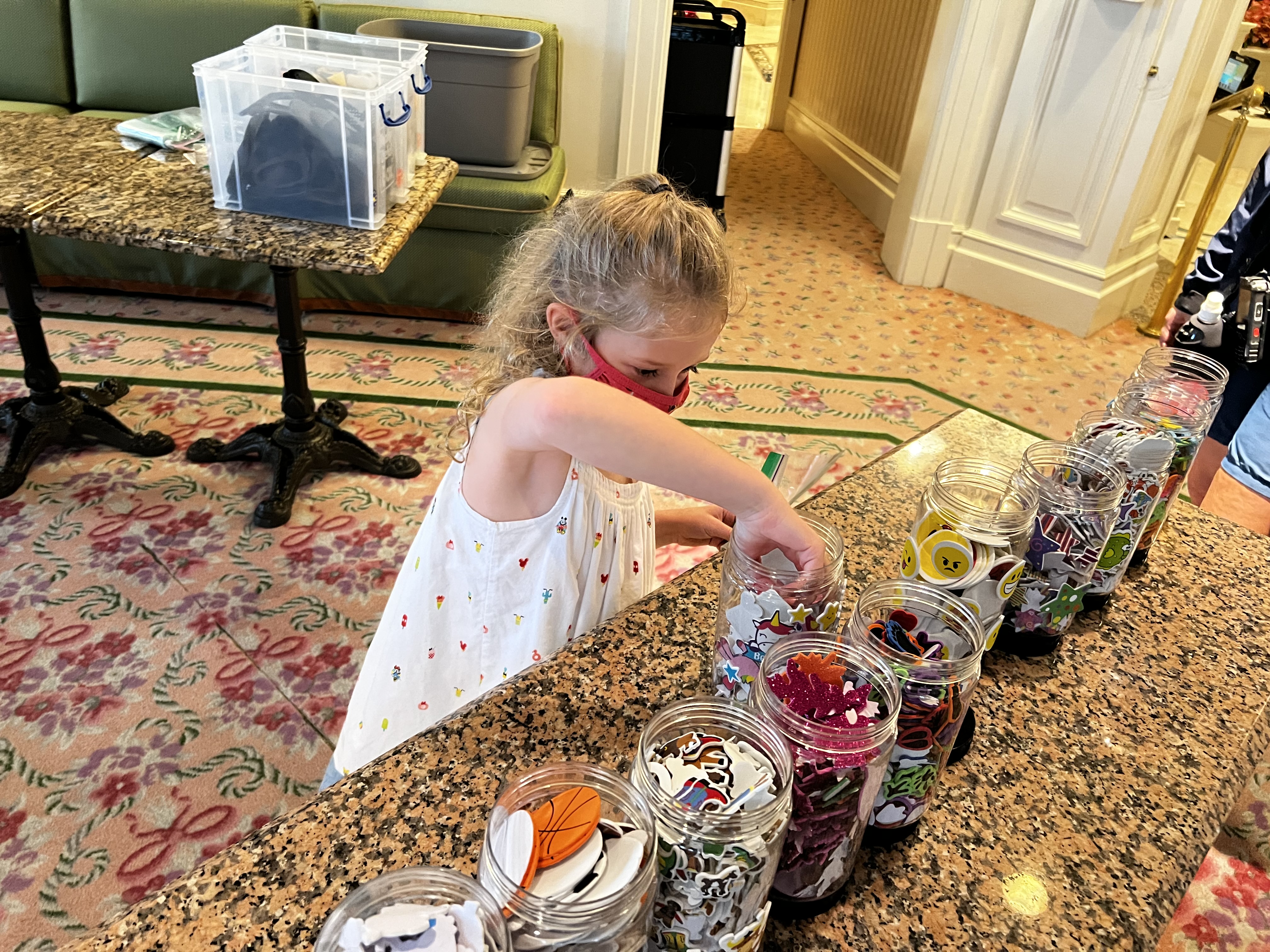 3. Grand Floridian Daily Kids Activities 
Disney's Grand Floridian goes above and beyond to provide excellent service and even kid-friendly activities.  
Movies under the stars, painting stories, decorating Minnie Mouse ears, and more.  
One day we sat around the fire on the beach and roasted marshmallows while another quiet afternoon we decorated Minnie Mouse ears with the recreation staff.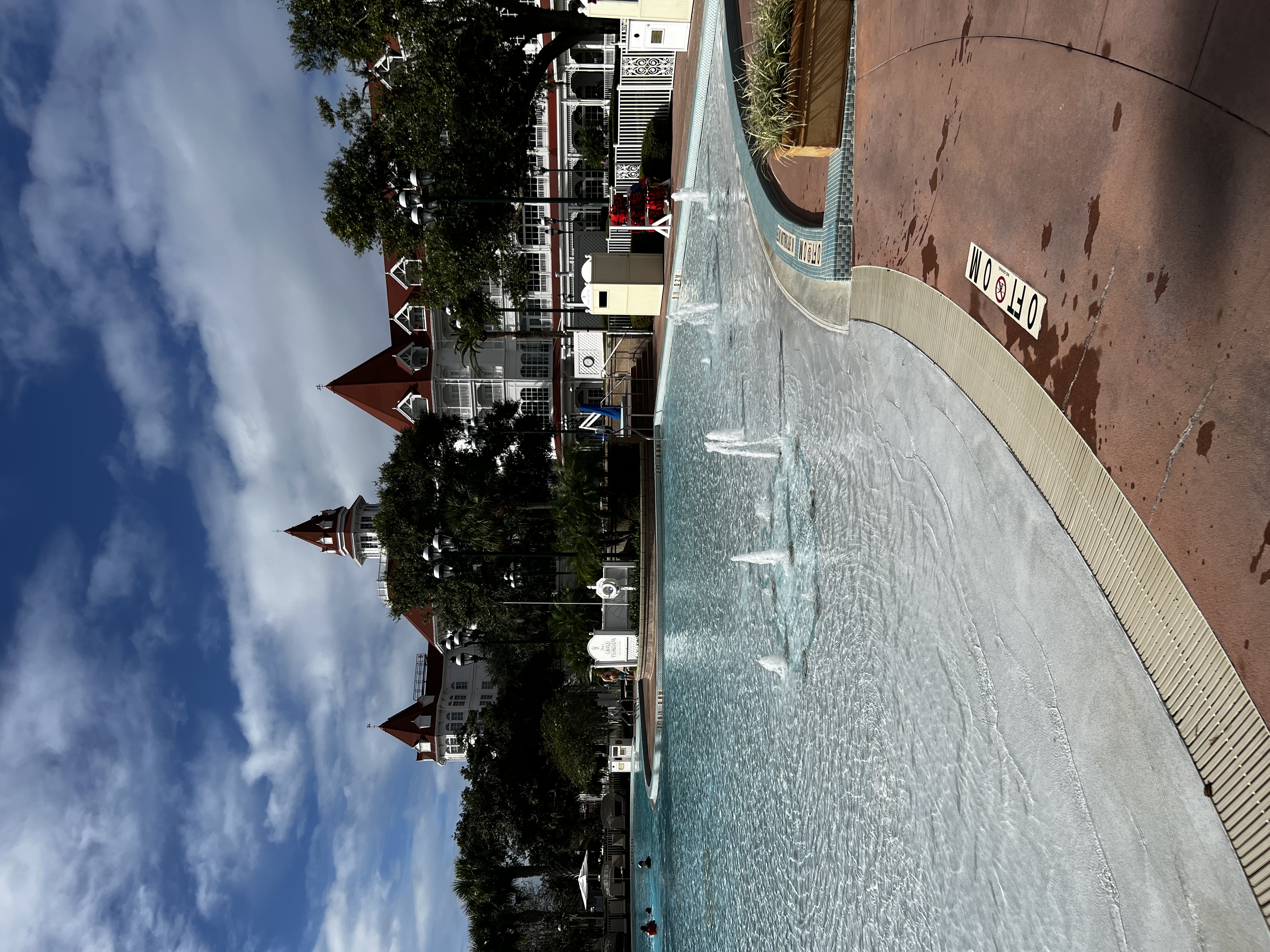 4. Grand Floridian Pools…yes Pools Plural! 
In addition to the special activities, Disney's Grand Floridian boasts not one, not two, but 3 pool areas. Your kids will love the 181 foot long slide, an Alice and Wonderland themed water park, and a sprawling zero-entry pool where the whole family can enjoy.  
My children made use of each pool during our stay and couldn't pick a favorite. They loved sliding down the cliffs on the enormous waterslide, having a giant Mad Hatter bucket dump on their head, and being dolphins in the large pool.  
5. Convenient Park Access on the Monorail from Disney's Grand Floridian
Location
In addition to the kid-friendly amenities, you cannot discount the convenience to the parks and entertainment.  
I don't dare spend a day at Walt Disney World without making sure that my children have a nap in the middle. Staying at a monorail resort means that my room is a short train ride away.
The Disney Monorail pulls right up to the main building. Plus, you can go through security at the monorail stop instead of having to go through park security.
We don't have to waste the day waiting for buses, calling an Uber, or finding our parking spot. Then we can skip right past park security!
6. Watch the Magic Kingdom Fireworks from Grand Floridian's Beach
Further, even if you don't go to the park, you can still watch the Magic Kingdom fireworks from the Grand Floridian beach.  
The cast members set up an entire viewing area, pipe in the music, and provide chairs for your comfort.
Crushed against 10,000 people is not the only way to view the Magic Kingdom fireworks…view them from the comfort and luxury of the Grand Floridian.  
7. Grand Floridian Kid-Friendly Room Accommodations
Finally, the hotel room or villa. Even the room is convenient for kids. Studios at the Grand Floridian can sleep a family-friendly 5 people. Even with the sofa pulled out, the pack and play in the room, and the children's Murphy bed pulled down, we could still comfortably move around our room.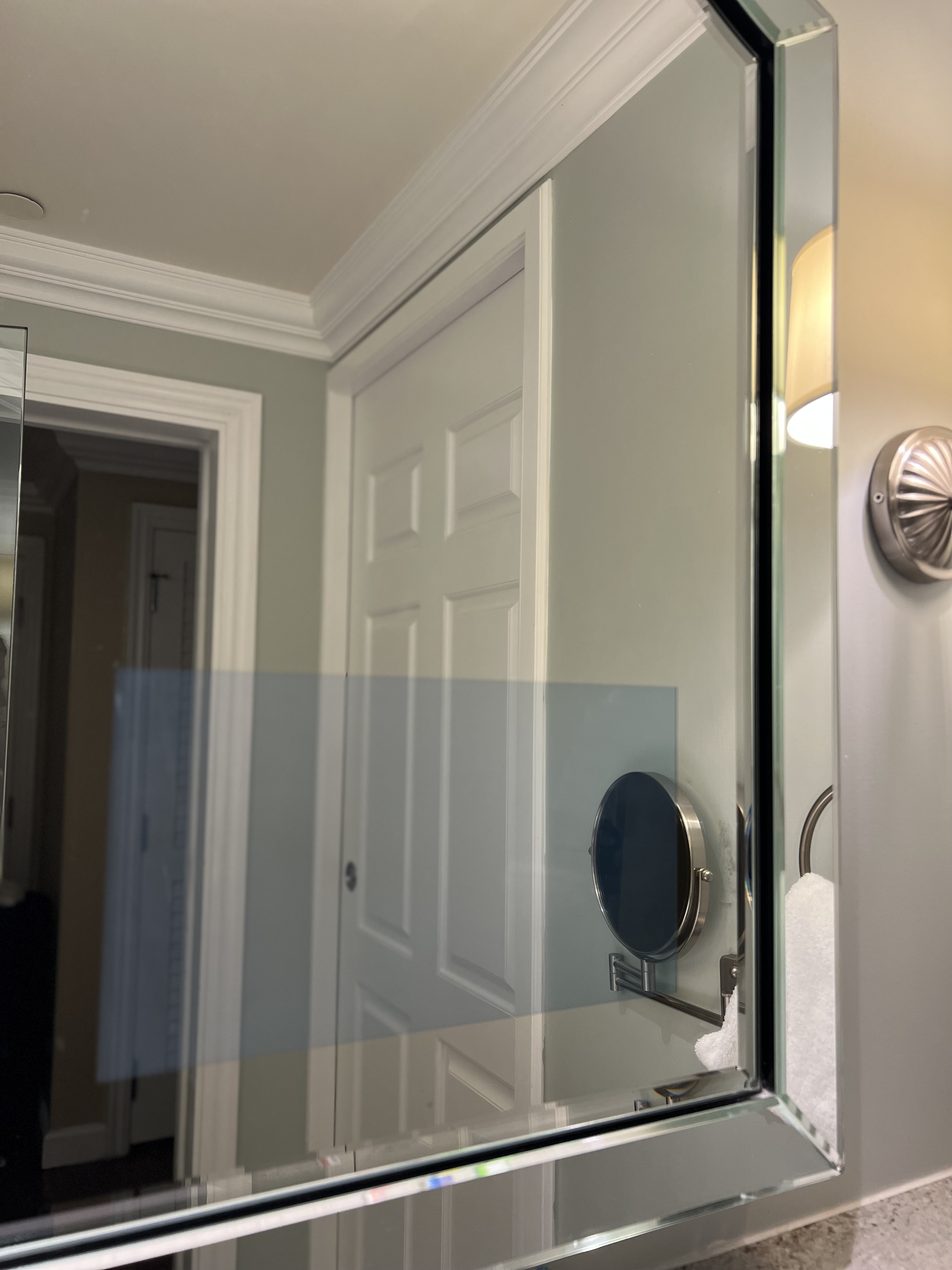 Our children all had their own beds, plus the adults enjoyed the double bathroom.  
Not only did our studio boast an enormous and luxurious spa bathroom, it had both a shower/tub combo and walk-in rain shower. A welcome treat for this mom after a long day with the kids in the parks.  
And, with a kitchenette in each villa, I had access to an additional sink, coffee maker, toaster, microwave, refrigerator, and more conveniences to make snack and leftover storage more convenient.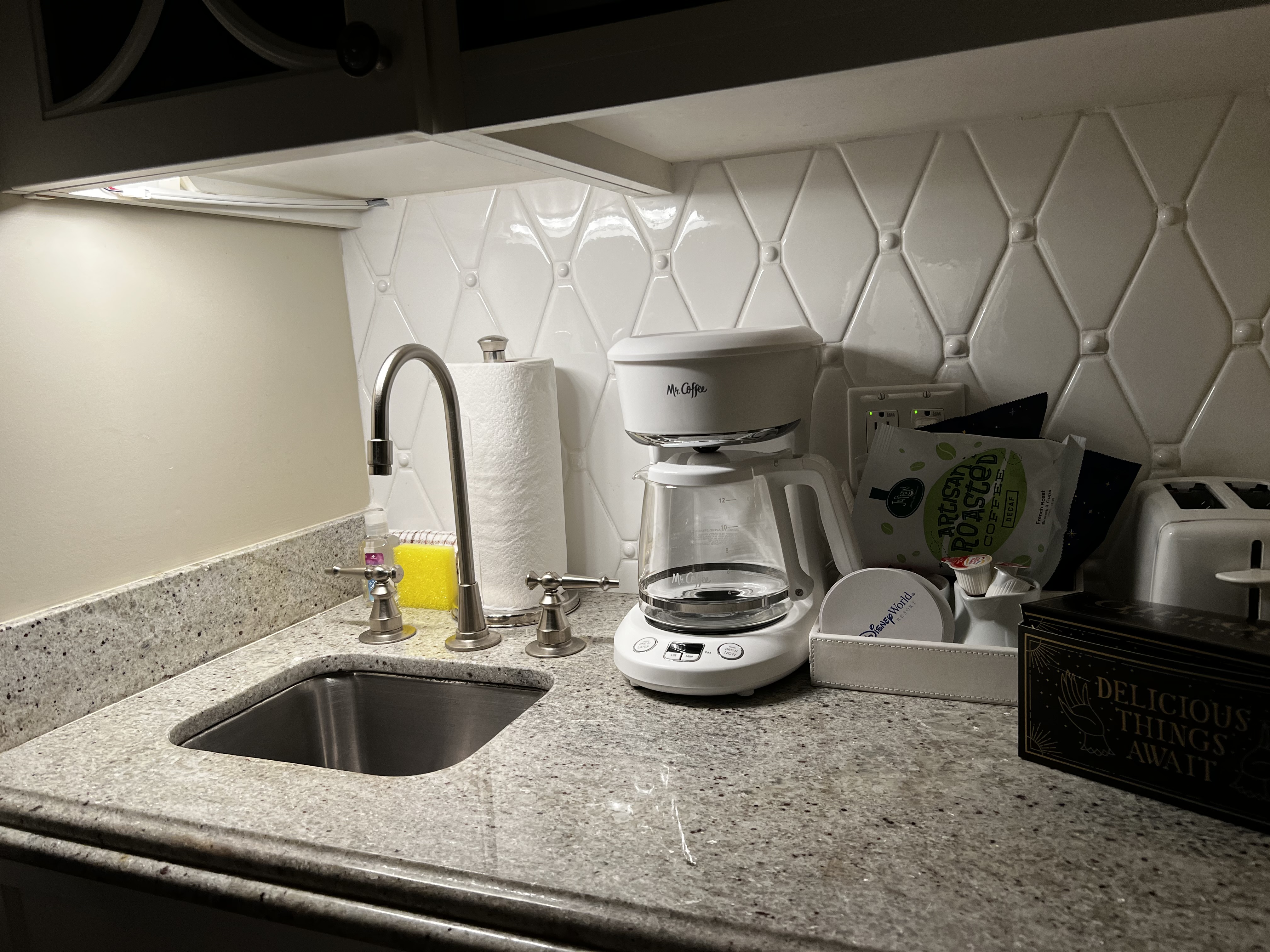 My kids loved sleeping in the Dumbo Murphy bed, I enjoyed the fluffy pillows and rain shower, and our entire family benefitted from a convenient kitchenette (All DVC rooms have kitchenettes, to read more about booking with DVC points, check this out.) DVC villa rooms and standard rooms offer different amenities.
RELATED POST: ULTIMATE TOP TEN DISNEY HACKS FOR MOMS OF SMALL CHILDREN 
Disney's Grand Floridian Is Family-Friendly Even With Small Children
I can, without a doubt, tell you that Disney's Grand Floridian is one of the fanciest Walt Disney World Resort Hotels that I have experienced. It has luxurious details, loads of fine dining, beautiful park and lagoon views, lots of extra space in the rooms, and a grand pianist for all to enjoy.
However, despite its grandiosity, high end finishes, fresh flowers, marble floors, and Victorian décor, the Grand Floridian is still a great place for your family and children to stay. 
You will find a healthy helping of Pixie Dust at all Disney resorts, but the Grand Floridian still goes above and beyond to include, welcome, and pamper even the smallest Disney goers.  
Cast members took the time to talk to my screaming toddler and give him stickers. Bellmen took the time to joke with my oldest child and photo bomb our family picture. And, the cast member at the desk always called my daughter a princess—a moniker she was happy to accept.  
Disney's Grand Floridian is for luxury, for spa retreats, for childless getaways, and for families. 
Let me know what you thought of the Grand Floridian!!