20 Great Things to Do in Granada, Spain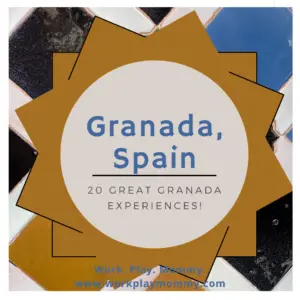 Granada, Spain is not only one of the most beautiful cities in Spain, but also a family-friendly destination. Looking for ideas for what to do in Granada? Check out these 20 great Granada, activities.
For more Granada, Spain ideas, check these out:
1. Take a guided tour of the Alhambra
No visit of Granada, Spain is complete without a tour of the Alhambra. For a great personalized experience for the entire family, book a tour with Miriam Tourist Guide!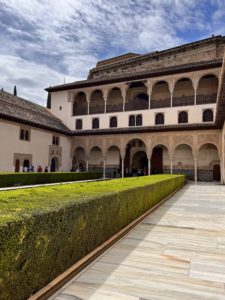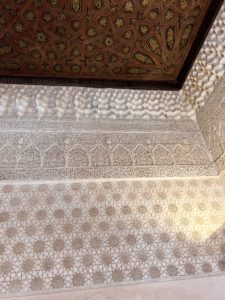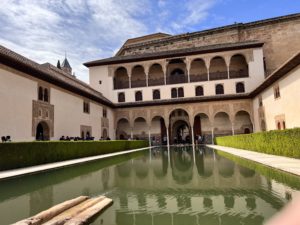 2. Tour the Generalife Gardens
After hours of touring the Alhambra, you might be tempted to skip the gardens. However, you won't want to miss the extensive and beautiful grounds of the Generalife gardens.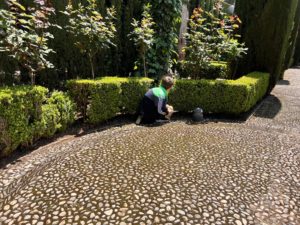 3. Eat Chocolate with Churros
Indulge in the traditional Spanish breakfast treat of chocolate with churros. Good anytime of the day, and located around the entire city. However, our 3 classic favorites are:
Café Futbol near Fuente de las Batallas in Plaza Marina Pineda https://cafefutbol.com/cafeteria-heladeria/,
Cafeteria Alhambra located in Plaza Bib Rambla, and
Gran Café Bib Rambla also located in Plaza Bib Rambla.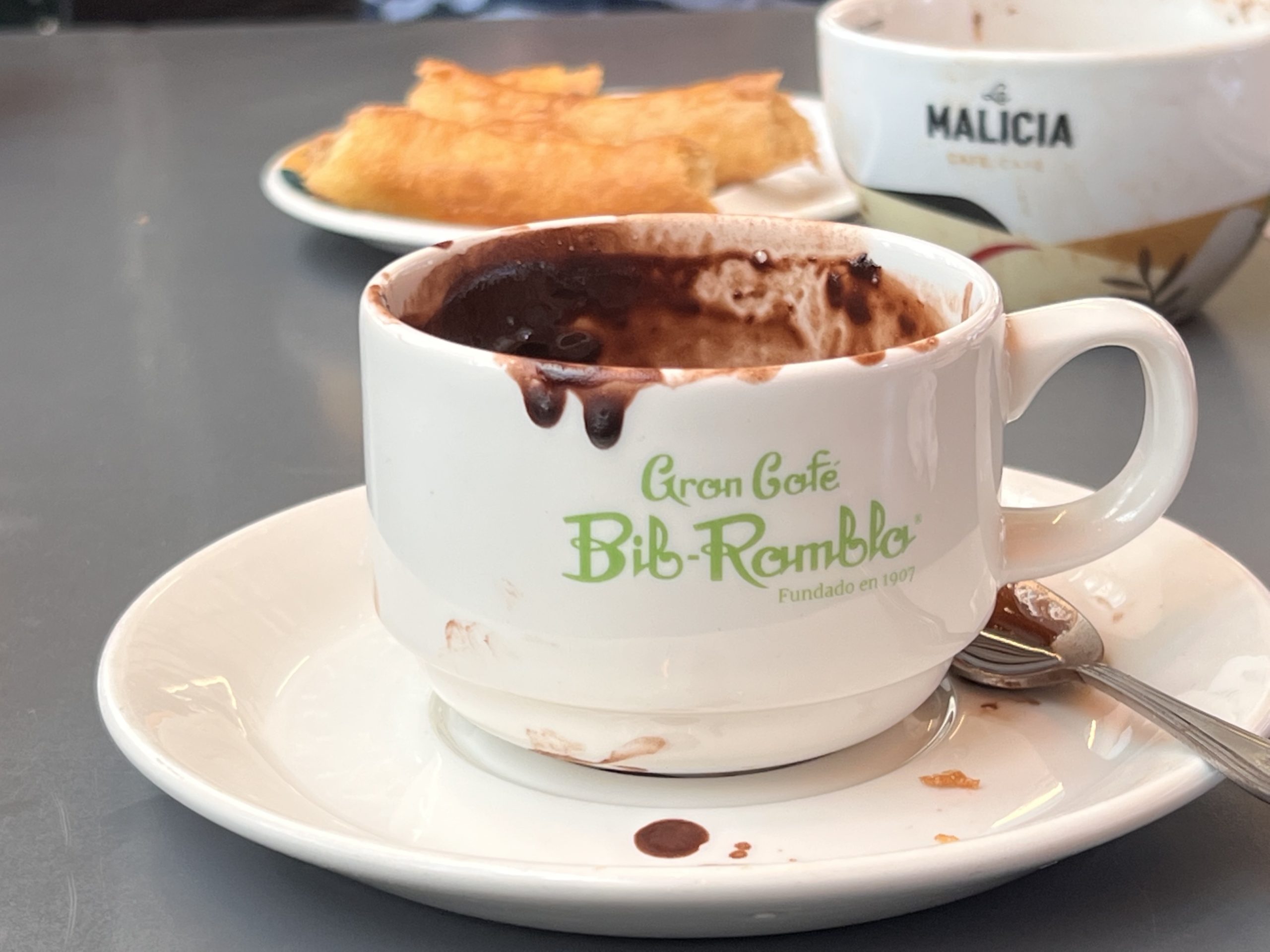 4. Visit the Royal Chapel of Granada, Spain
The final resting place of King Ferdinand and Queen Isabel, the Royal Chapel is both an architectural marvel and an important piece of history binding the Old and the New World.
Book official tickets and access an online audio guide here.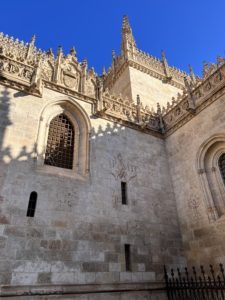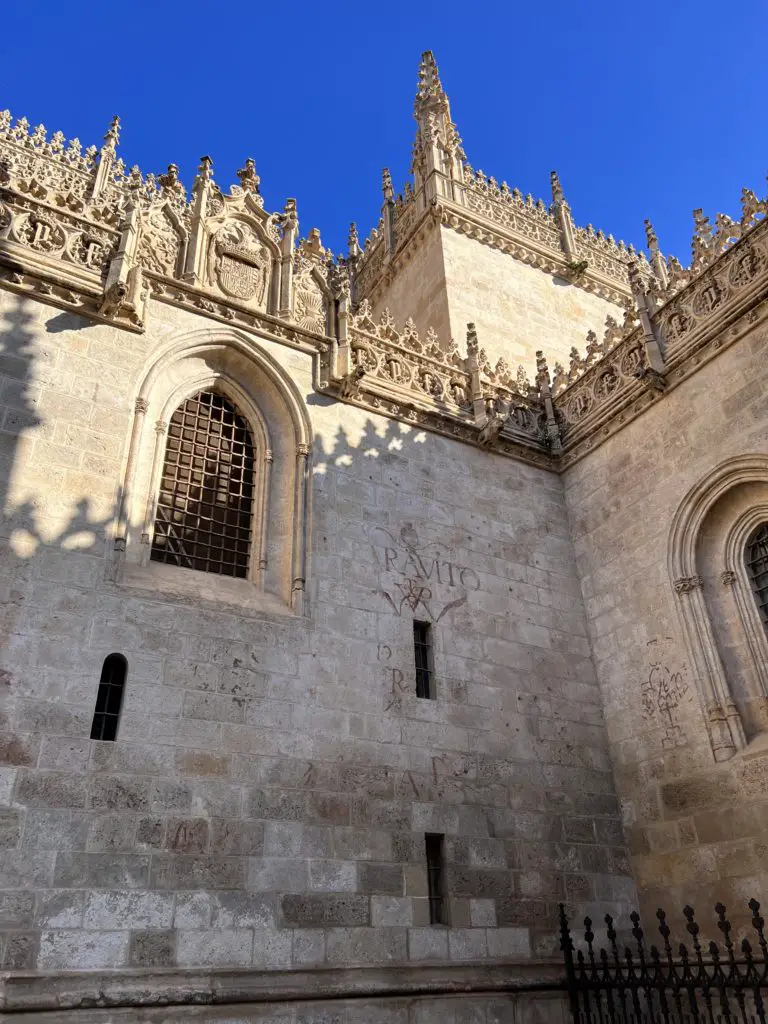 5. Sip Cappuccinos in Plaza de la Romanilla or Plaza Bib Rambla (or both) while you people-watch.
One of the great Spanish arts that I have yet to master is the art of sitting still and relaxing.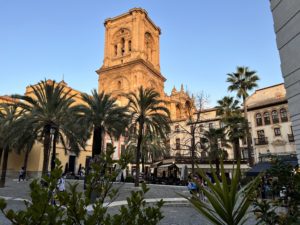 I find that a cup of coffee in a beautiful plaza is a great place to practice a slower lifestyle. Linger over a freshly brewed coffee or a glass of red wine as you watch people in some of Granada's most famous plazas.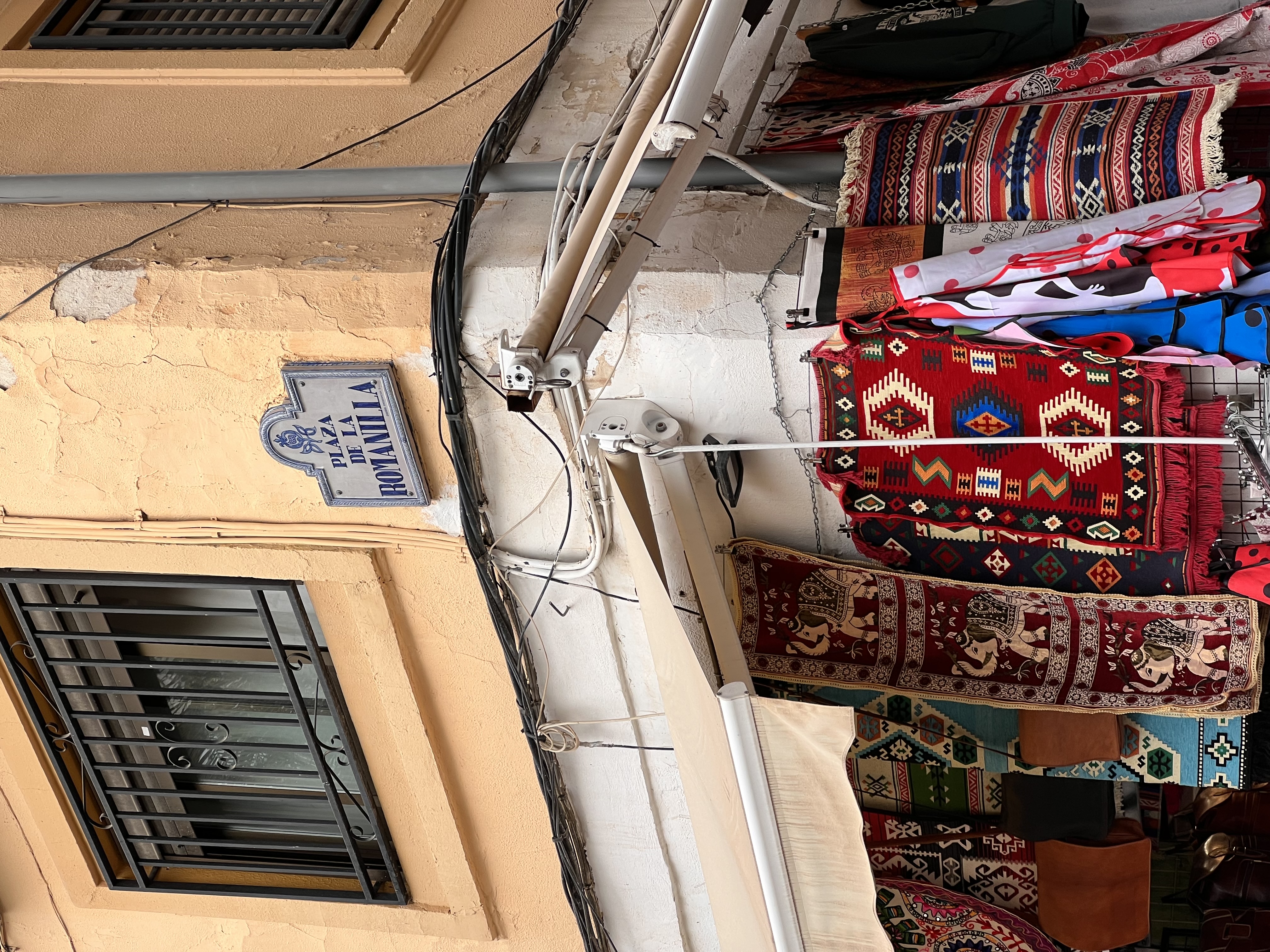 My favorites include Plaza de la Romanila and Plaza Bib-Rambla.
6. Take a stroll or a jog through Parque Garcia Lorca
Don't leave Granada without spending some time in its most famous park. Named after the poet of the same name, Parque Garcia Lorca is a great place for a long walk, a jog, or a stroll through the immaculate rose gardens.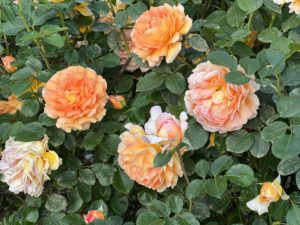 You can even enjoy a weekend meal in its restaurant as you watch the kids play on the playgrounds!
7. Visit los Banuelos
Los Banuelos of Granada, or the ancient Hammam baths, are a relic of the ancient Moorish city. Even if you aren't ready for a traditional scrubbing, you can still schedule a spa experience next to los Banuelos.
8. Climb through the winding streets of the Albaicin
If you want to experience the Granadino remnants of the ancient African city, spend some time in the Albaicin. This historic quarter is home to rolling streets that wind and sometimes even dead end.
Spend some time in these narrow streets enjoying the views, architecture, and clear cultural differences in this sub-city of Granada.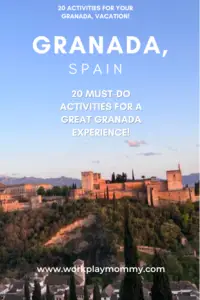 9. Treat yourself to a series of tapas!
Tapas are as iconic for Granada as the Alhambra. Granada is one of the only places in Spain where you will find tapas are served free with your drink.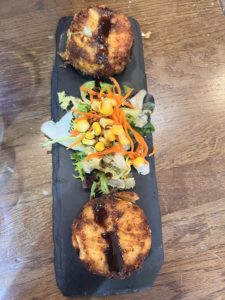 Spend an entire evening or several evenings, eating and drinking around the city. Tapas differ from location to location and sometimes get even better the more drinks you order!
10. Dance a pasodoble or a flamenco…or watch a flamenco show!
If you are so inclined or coordinated, then spend some time donning a beautiful gown turning pasodobles around the city at one of the many local festivals.
Or, if you are more like me, enjoy a Flamenco show.
Flamenco is alive and well in Granada and can be enjoyed as a street show, on the largest stages in the city, or nestled in the cave shows of the Albaicin.
11. Eat ice cream at Los Italianos or El Grillo (our new favorite Italian gelato in Granada)
While gelato is distinctively Italian, you won't have to spend long in Granada before you realize that the city boasts some authentic and very famous gelato shops.
Los Italianos often sports a line around the block and out both sides of the shop and is known as not only the best Italian gelato in Granada but the most famous.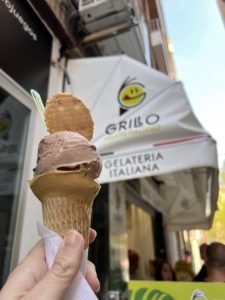 However, watch out, Los Italianos, El Grillo is our new favorite gelato spot in Granada. The shop is still family run and ordering in Italian is encouraged!
12. Visit Corte Ingles
Need shoes, clothing, toiletries, famous designer bags, perfume, and groceries all in the same store? Corte Ingles is for you.
Even if you don't buy a thing, Corte Ingles is a great place to spend some time. Check out Corte Ingles for browsing, shopping for souvenirs, or even picking up snacks.
13. Spend the day at Parque de las Ciencias
Parque de las Ciencias (Science Park) is a science museum located on the edge of the city center of Granada.
This fun, interactive, and experiential museum is a great place to learn about natural history, astronomy, and even interact with animals in the biodome.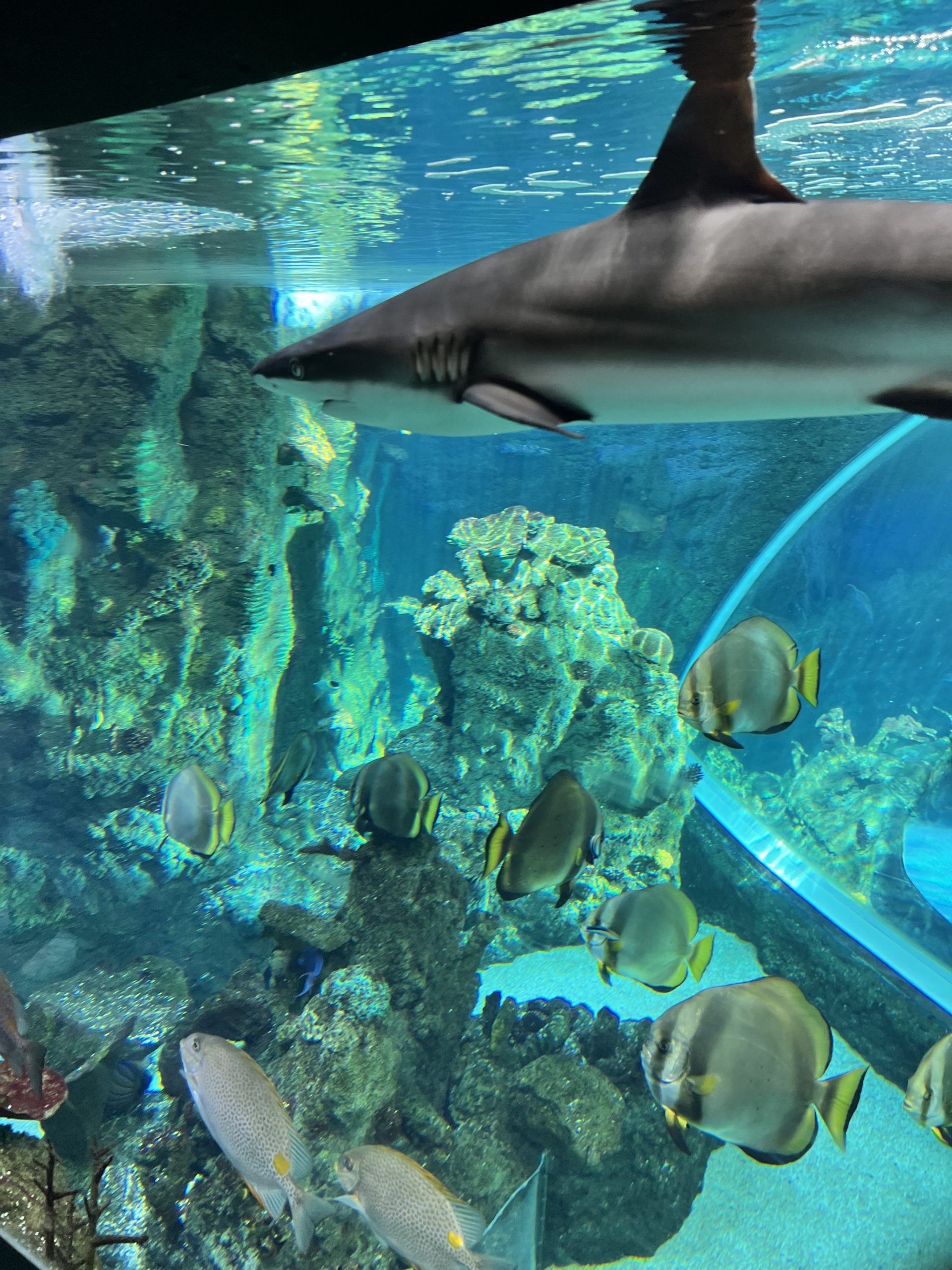 Although the science museum largely caters to children, it is a great way to take a break from the heat or spend a rainy day.
Even after several hours, our family had not experienced everything, and we will certainly be going back!
14. Visit the Granada Cathedral
The Granada Cathedral is truly a wonder inside and out. Even our young children were shocked at the intricacies of the décor, the size of the outside, the rounded walls, and the renaissance and baroque details.
Be sure to book your Granada Cathedral tickets in advance and the online audio guide for a great Granada activity.
Plan to spend at least an hour at the Cathedral, and take enough devices and headphones for everyone in your party to listen to his or her own audioguide.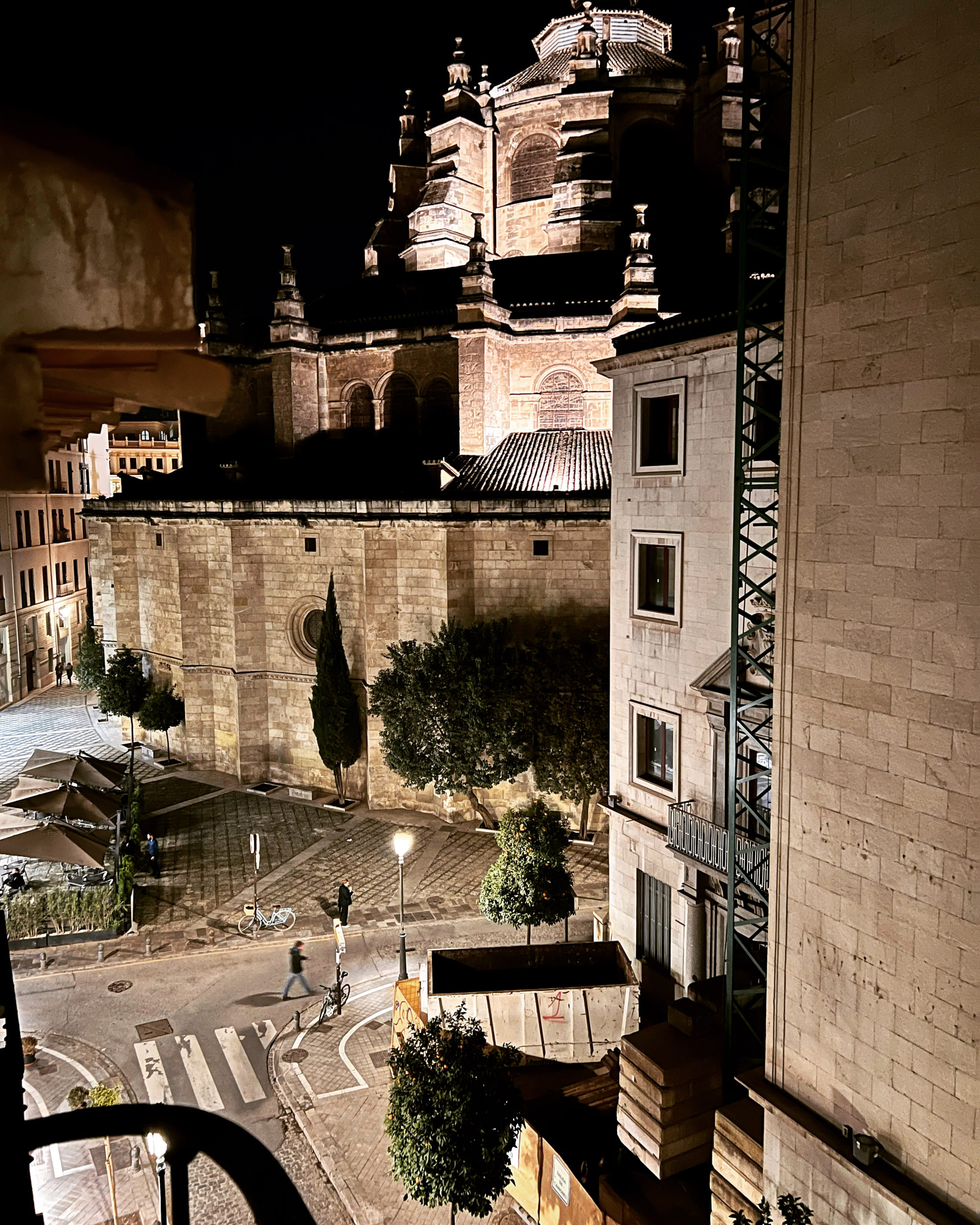 15. Enjoy an afternoon siesta
Embrace the Spanish culture more completely by taking a late afternoon pause.
Most shops and many local business close between 2-5, and the entire city seems to evaporate. Join in with the local life by taking a late afternoon nap and spend a late night out!
16. Sample local pastries
I can't get enough of Spanish pastries. From palmeras to piononos, you won't find any shortage of thick, delicious pastries.
Enjoy some of the most popular chains like Ysla or Artesanos de Granada, or try a local shop like Panaderia Teresa.
17. Try tostadas for breakfast along el Paseo de los Tristes in the shade of the Alhambra
After a long evening out, enjoy one of our favorite Granada experiences –coffee and tostadas in the shadow of the Alhambra.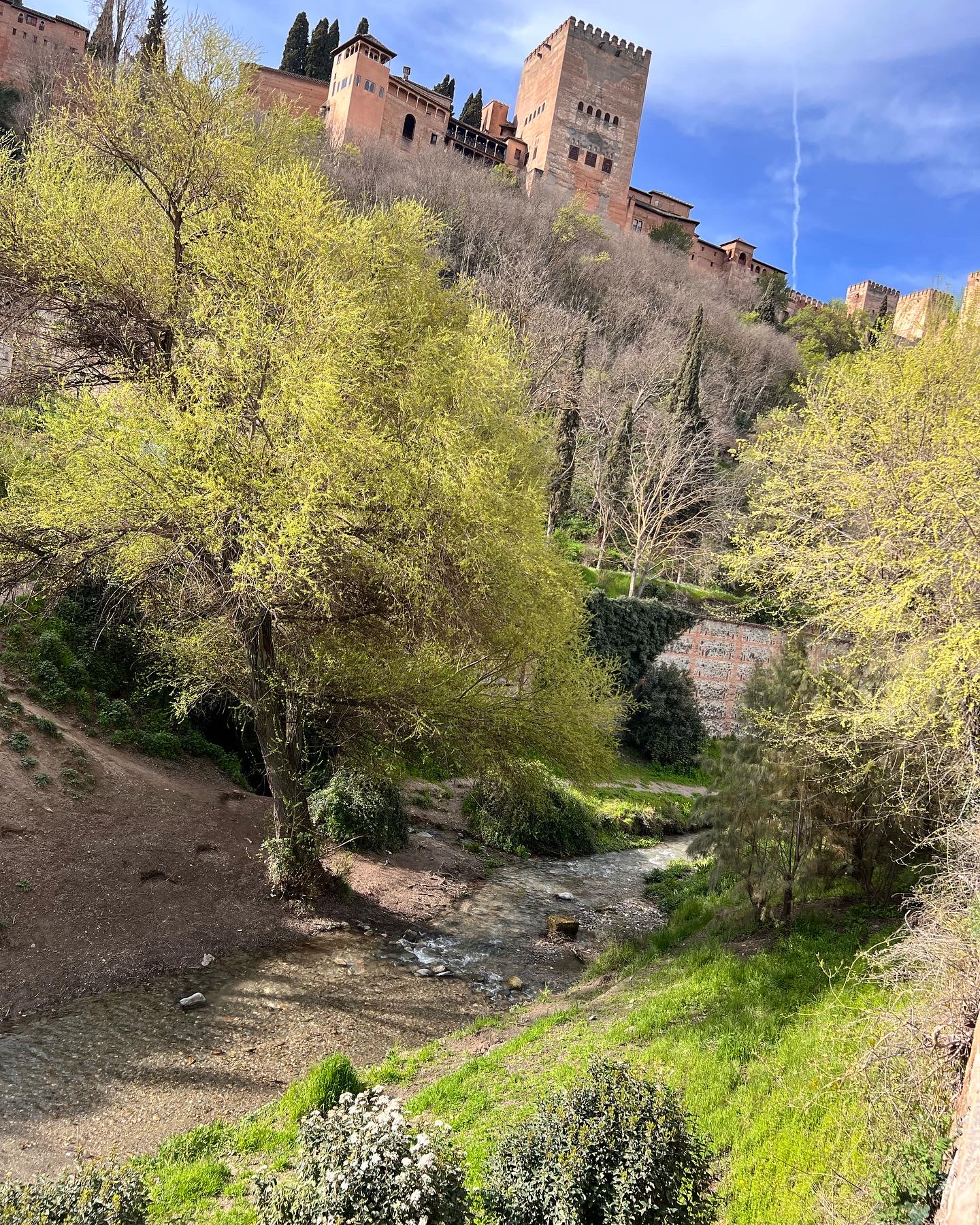 A historic walk along el Paseo de los Tristes Will lead you through and past several coffee and pastry shops.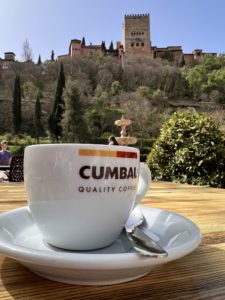 However, if you want a more traditional Spanish start to your day, order a tostada con tomate or a tostada con jamon. Enjoy them in the shade of the Alhambra along the banks of the river and in the company of over a thousand years of history.
18. Have tea and baklavas in a Moroccan teteria
Don't focus only on the Spanish traditions in Granada, also try some of the remnants of North African influence.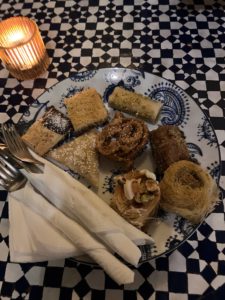 Moroccan tea shops (teterias) are great fun for your family or a group. While many serve hookah, they also serve a mix of teas (try to the traditional Moroccan mint) and endless trays of baklava!
You can also order traditional Moroccan and North African dishes or just enjoy time lounging beneath the lanterns on pillows and mats.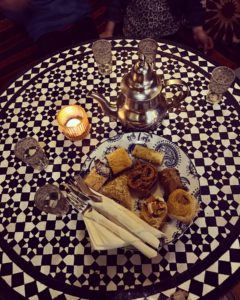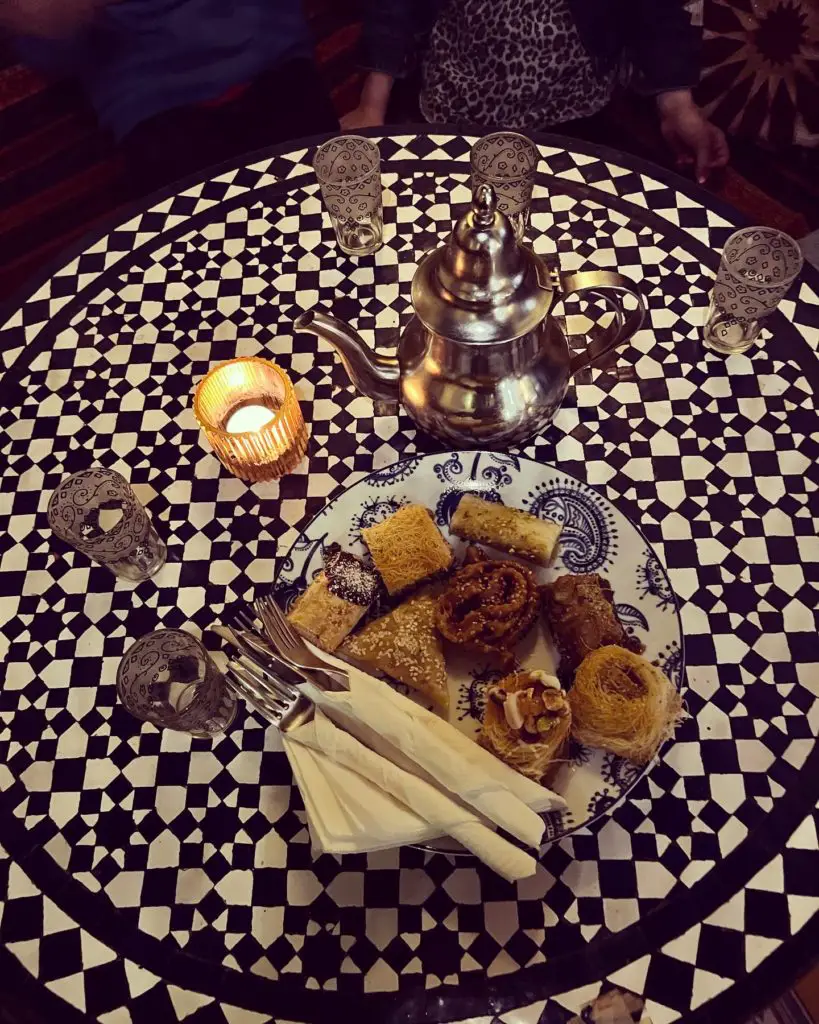 19. Shop in the Alcaiceria
The most famous place in Granada for souvenirs is the narrow Alciaceria. These beautiful and narrow shops are a great place to haggle and deal or simply marvel at some North African handiwork.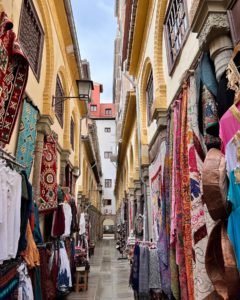 If nothing else, they are a great photo-op in a mix of medina colors and artistry.
20. Hike up to the Mirador San Nicolas and enjoy the sunset!
Finally, don't leave Granada without a sunset trip up to the Mirador San Nicolas. Mirador San Nicolas is the most famous lookout over the city of Granada for good reason.
Not only does it boast a birds-eye-view of the entire city, but a complete panorama of the Alhambra and the Sierra Nevada mountains.
Sunset is especially beautiful as the sun dips below the mountains and covers the city in a rainbow of twilight colors.
Plus, the plaza at San Nicolas comes alive with street vendors, performers, tourists, and locals alike. Hold onto your wallets, but don't miss this experience!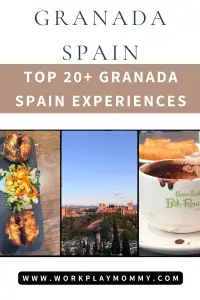 Great Granada Experiences
Granada is a wonderful place for a quick family trip or a long term getaway. The city is affordable, relaxed, beautiful, and just plain fun!
If you want a recommended itinerary for Granada, check this out.
Continue Your Southern Spain Adventures in Sevilla
If you are also looking for what to do in Sevilla –just a quick train ride from Granada–check this out!