Family Sabbaticals Might be Exactly the Break that Working Moms Need
Are you an exhausted working mom? Are you a working mom who needs a break? Turns out, you're not alone. Have you considered quitting and giving up? Perhaps you might consider a working mom's family sabbatical instead.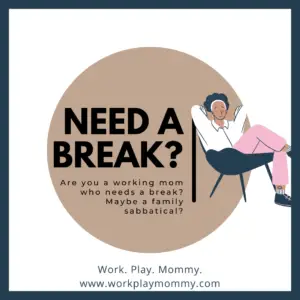 I'm an Exhausted Working Mom, and I Needed a Break!
I stood in front of the pantry in my pajamas like I often do after putting my kids to sleep. I stared into the starch-laden shelves not really seeing what was in front of me.
Despite having children I love, a husband I adore, and a job that flexes with my schedule, I was exhausted.
Upon reflection, I realized that I started my day at 6:00 am. Shortly thereafter I was balancing the hair dryer while yelling at my kids to put their school clothes on.
After dumping the oldest children on the school doorsteps, I dropped the toddler at childcare, worked my full 8-9 hours, collected said children, made dinner, and fought the evening bedtime routine.
Upon even further reflection, I realized that this tiresome routine was our family norm on most days –yell to get up and get ready, rush through our requirements, and yell to eat and go to bed.
I was exhausted and frankly, fed up.
But, what was I going to do about it?
RELATED POST: I'm an Exhausted Working Mom, and Here Is What I am Going to do about it.
Exhausted Working Moms Aren't Alone and stand on the Verge of Giving up Their Careers Entirely. 
Turned out that I wasn't alone in my feelings of overwhelm and even in my brainstorming ways to improve my days. I wasn't the only working mom who needed a break.
In fact, in 2020 and 2021 alone, fed up-pandemic moms left the workforce in droves. Nicknamed the Great Exodus, the She-cession, or even the Great Resignation, women left the workforce in the millions, some by choice, others by force.
5.4 Million women lost their jobs in 2020 and 2021 according to some studies. (https://nwlc.org/wp-content/uploads/2021/01/December-Jobs-Day.pdf)
And, while the numbers have recovered somewhat in late 2021 and 2022 with the re-opening of service-related and homecare industries, many women are joining the work-at-home or work-in-the-home crew.
In other words, plenty of women kissed the office goodbye and returned to the home. Maybe you aren't among them, but you might still feel like the load of your home, work, and life are wearing you down. 
Even with the loosening of pandemic closures, women still bear the brunt of the household and childcare load.(https://www.forbes.com/sites/robertamatuson/2021/03/01/how-to-stop-the-mass-exodus-of-women-leaving-the-workforce-due-to-covid-19/?sh=e2c3bbb1bd7d)
So, those exhausted working moms are not alone and after a couple of very loooonnnnggg years… need a break.
Working Moms Need a Break
I knew I needed a break. I confessed as much to my husband. So, we did some research, some dreaming, and put pencil to paper.
RELATED POST: Creative Ways to Afford a Family Sabbatical
We decided that I would take a short break away from work while our family embraced a short-term nomadic lifestyle. In other words, we took a family sabbatical.
For us, a family sabbatical meant slow traveling through Southern Spain, Paris, London, and Dublin while we did homeschool and remote work.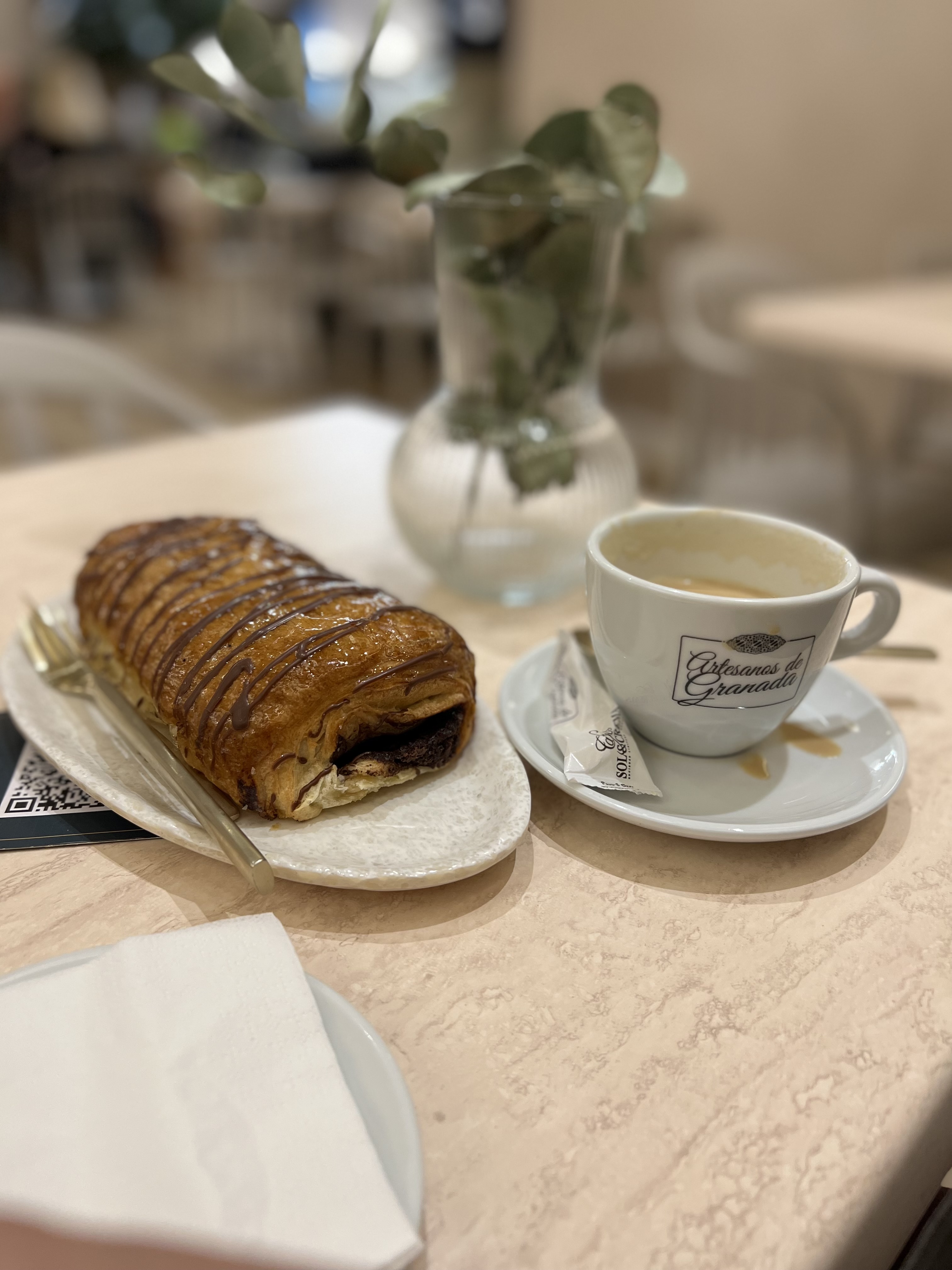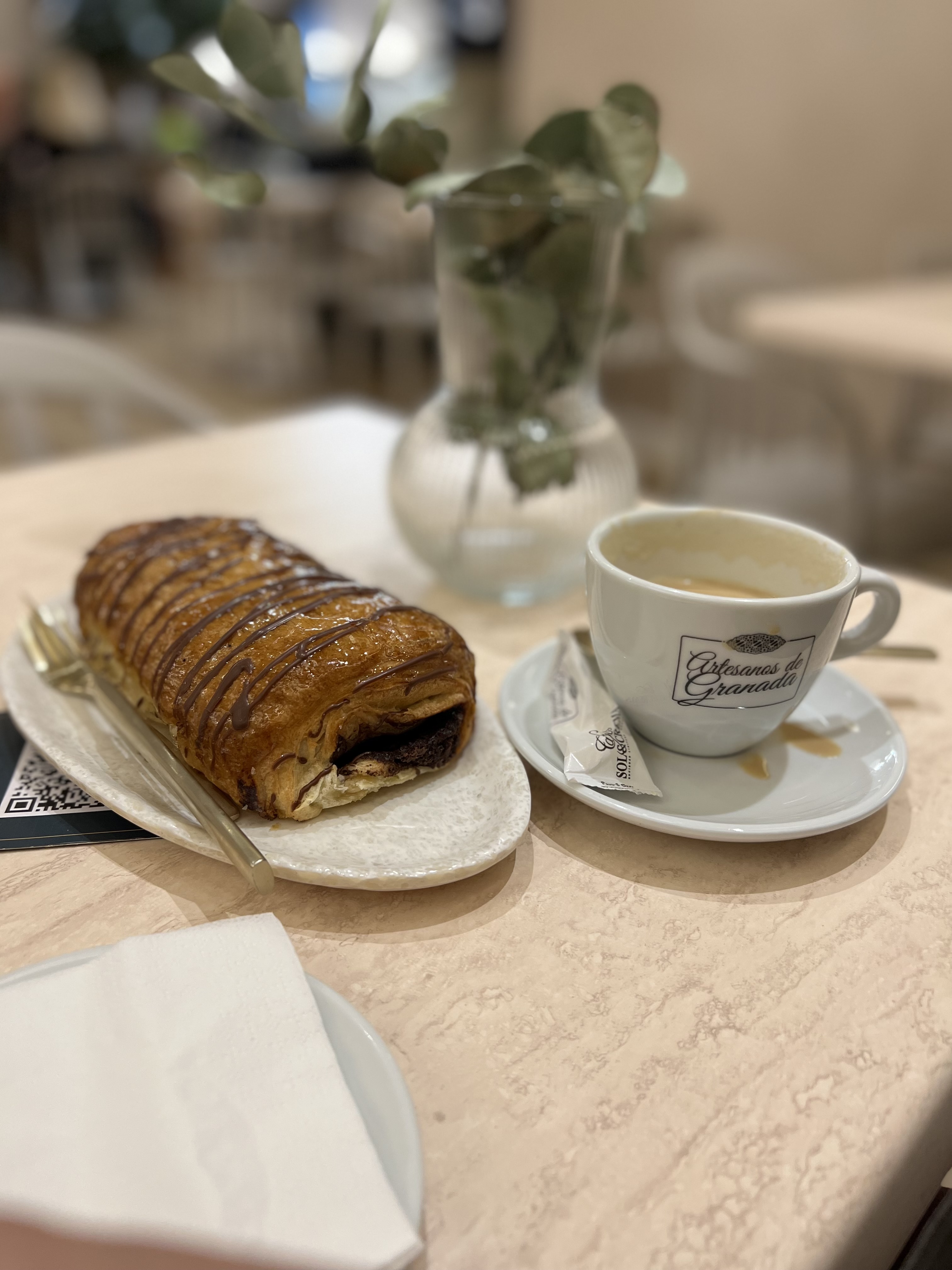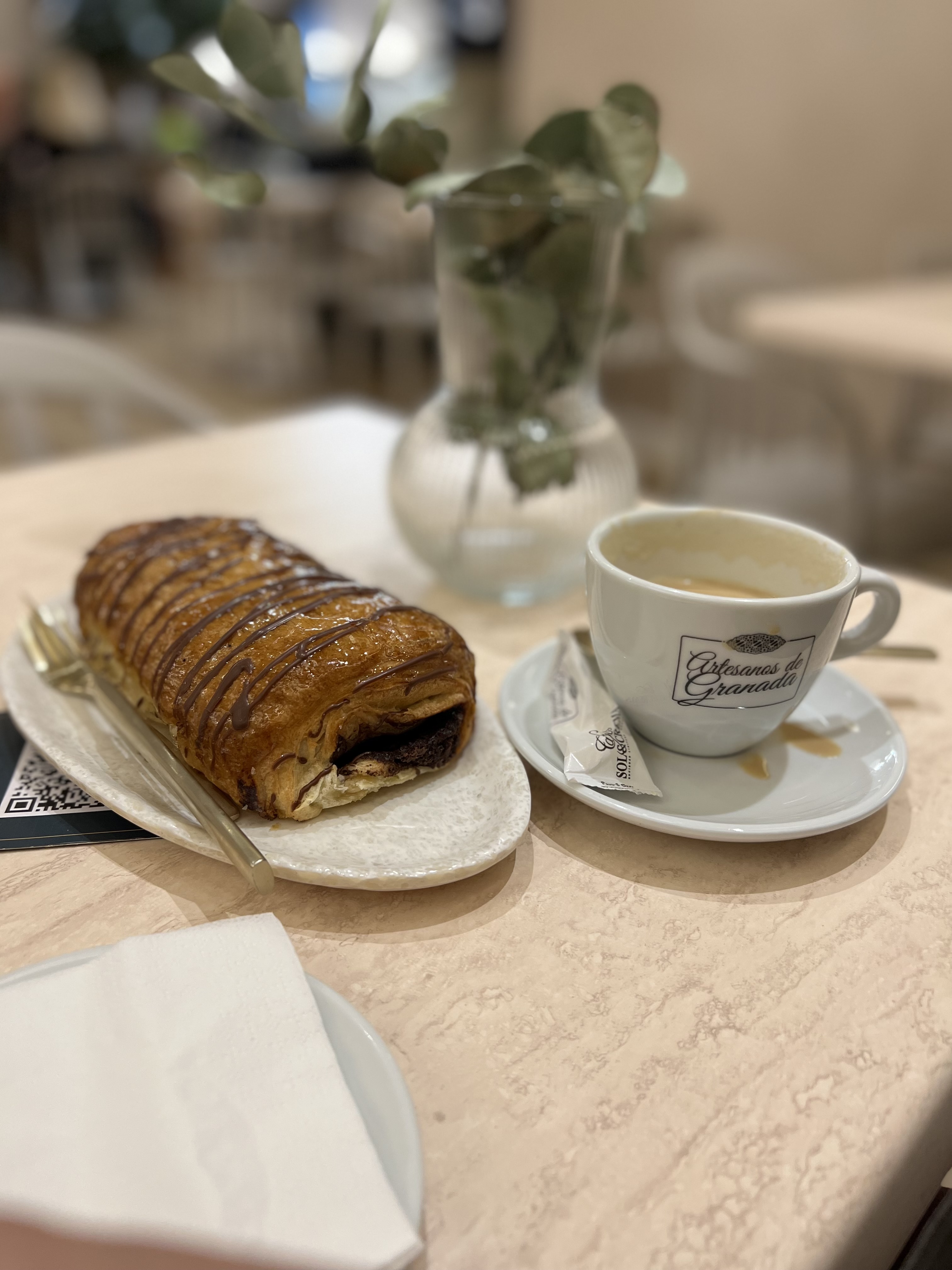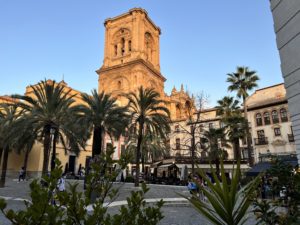 Our lifestyle was simpler, our days were less chaotic, and our responsibility list shortened a great deal.
Yes, there were still dishes to clean, meals to prep, and laundry to do, but by completely unplugging from our ordinarily hectic day-to-day, we were able to yet again establish our family priorities.
What's a Family Sabbatical?
A sabbatical is a period of time taken away from work used for relaxation, travel, rest, research, education, and more.
Taken from the word "sabbath" (shabbat), it can literally translate to rest.
A family sabbatical simply includes your family! Take your spouse, your kids, your dog, or maybe even your nanny if life allows!
Sabbaticals are usually associated with people who take a sabbatical from one job to return to the same job. They are common in the post-secondary education field where a professor might take a sabbatical to complete research or publications.  
After a period of time away, the professor or employee returns to his or her regular position with new insight, energy, or information for his profession.
RELATED POST: Reasons a Sabbatical Could be Good for Your Career!
Sabbatical vs. Career Break
A career break, on the other hand, could be synonymous with a sabbatical but could also be an intentional gap in employment. Extended maternity leave, a return to education, or even a gap-year could be a career break.
Like a sabbatical, professionals on a career break may take the time to travel, gain education, care for his or her family, or recover from a health crisis among a myriad of other reasons.  
However, career breaks are more often about a shift in careers or jobs. Often a professional quits one job, takes a career break, and returns to a different job.
A career break might look more like a gap in a resume. 
In any event, a mom on a family sabbatical is not on an aimless backpacking trip abroad. Instead, mommy sabbaticals are intentional and purposeful even if they are also relaxing and fun.  
That purpose might be research or entrepreneurial. However, it might also be to catch up on rest and family time that would otherwise pull you away from your career. 
You might even find that you offer fresh perspective and energy to your family and your employer after a sabbatical.
What Our Family Sabbatical Taught Me
After spending a couple of months completely disconnected from my usual harried
routine, I learned a great deal. Not only did I feel like I had added some
adventure to my life, I also gained fresh perspective.
I learned:
I commit to far too many things
I spend far too little time with my children
Its easier for me to save money when I am not so busy
I never take time to taste or enjoy my food or even a
sunset
I still have ambitions, dreams, and aspirations even after becoming a mom
Remote work is completely feasible and productive for
intentional employees
And more
In other words, taking a break made me stop and notice all the things that I was missing in my rush and exhaustion.
My husband and I spent long evenings sipping cappuccino and realigning our priorities.
However, at the same time, he and I both found ourselves either at new peaks in our careers or on the precipice of new ones.
Regardless of our future aspirations, however, we also realized exactly how little time we were spending together and exactly how exhausted we were.
A reset. A recharge. Spending time doing the things that gave our family meaning and purpose. Our family sabbatical reminded us of why we do what we do!
Our family sabbatical was easily the most transformative experience we have had as a family and restored a lot of healthier habits.
Before You Leave the Workforce Entirely, Consider a Sabbatical
Before I left for sabbatical, I was a completely exhausted working mom of three who overcommitted to social engagements, boards, volunteer committees, and family events.
Frankly, I was on the verge of giving up on my career entirely. 
After sabbatical, I was a rested, working mom of three, who had fresh perspective and priorities. Now, our family measures what we say "yes" to based on those priorities. 
In other words, exhausted working moms who need a break, might consider a sabbatical instead of leaving the workforce entirely.
And, if the workplace wants to retain their women in the workforce, they might consider offering a paid sabbatical.
But I Can't Afford a Sabbatical.
Maybe you can't afford a sabbatical period. Perhaps you are the sole and exclusive breadwinner in your home, and any interruption in income or routine is completely unrealistic.
However, just because I used a couple of months for my sabbatical does not mean that you need to. There is no right or wrong way to take a sabbatical!
Take a 1 month, 1 week, or even 24 hour sabbatical all to yourself!
I love this mother's annual mommy sabbatical and this story of an entire year abroad with kids.
Your sabbatical doesn't have to look like a European adventure, an African safari, or even a week alone in a cabin.
Ideas for a Working Mom's Family Sabbatical
Your family sabbatical might be building wells in Guatemala as part of your company's non-profit sector. Or, it might simply be spending some time to complete a professional research project for a professional publication.
Your tired, and you don't know what to do about it. Maybe you are a working mom who just needs a break.
You are the master of your own sabbatical. Whatever your family sabbatical looks like, I must acknowledge that there are a lot of exhausted working moms out there who need a break and might benefit from your specific ideas!
Maybe your working-mom-break looks like a family sabbatical.
To read more about some of our sabbatical adventures, check these out.