How to afford travel with kids
Travel with kids isn't cheaper or more convenient than solo travel. But it is worth it. Therefore I want to share with you some of our top budget tips for travel with kids. These extremely simple tips are ways that our family affords to travel cheap with simple ways to save on family travel.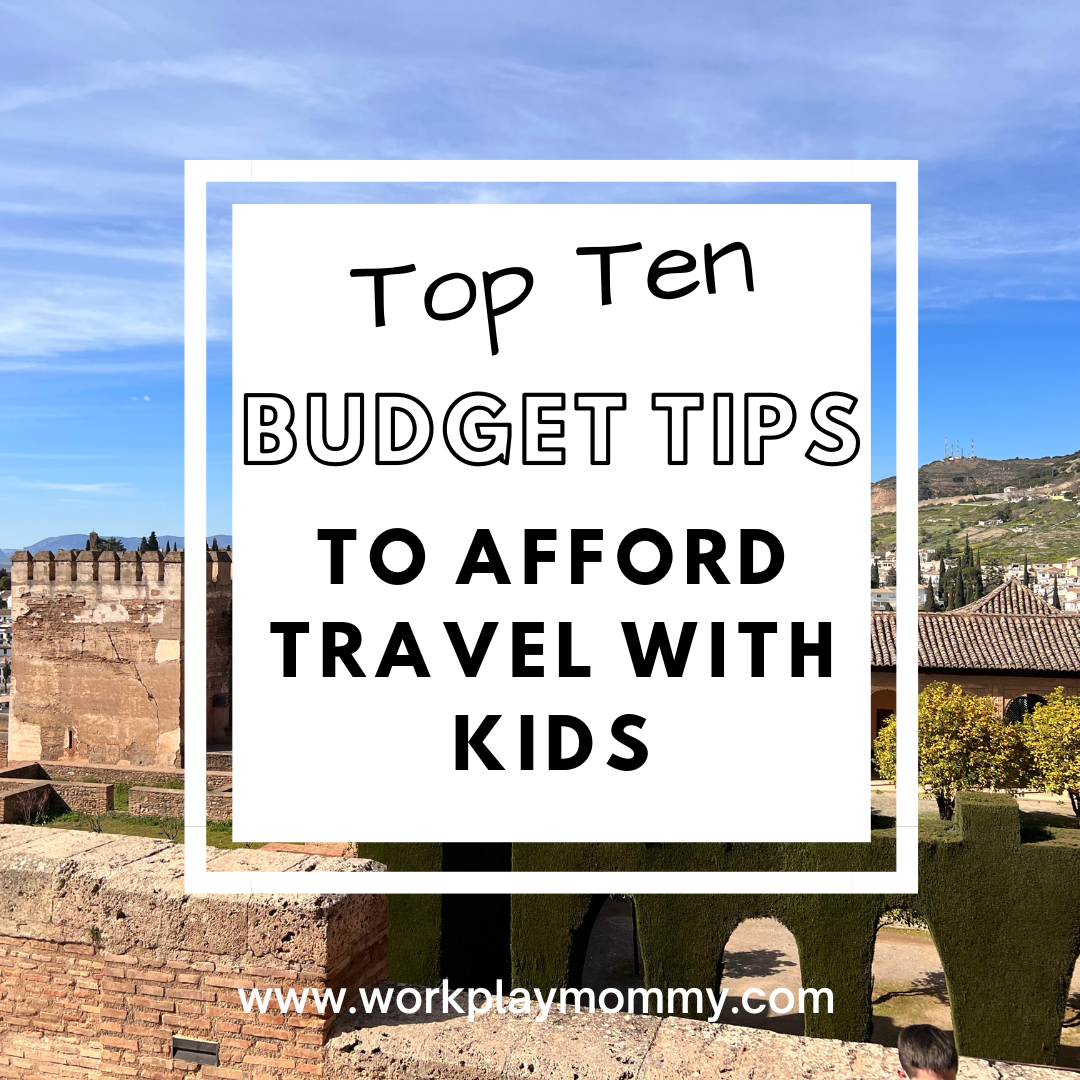 Our family believes in the power of a budget and believe that our budget gives us the freedom to travel because we tell our money what to do. Living on a budget; however, does mean that you have to be intentional about your planning. 
Today I want to share with you some of my favorite hacks for saving a lot of money on your family travels.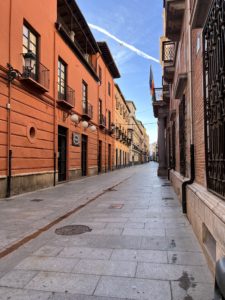 1. Book vacation rentals to save big. 
Booking a vacation condo through platforms like Airbnb or VRBO can be a practical and cost-effective option for families traveling with kids. These accommodations offer several advantages that can help families save money while enjoying their vacation. 
First, vacation condos often provide more space compared to a traditional hotel room, allowing families to have separate bedrooms, a kitchen, and a living area, which can result in significant savings on dining out expenses. Families can prepare their own meals, making it easier to accommodate picky eaters or dietary restrictions.
Furthermore, vacation condos often come with amenities such as laundry facilities, which can be a money-saver for families as well as a way to save on packing. Many vacation condos also have recreational facilities such as swimming pools or playgrounds, providing free entertainment options for kids without additional costs.
Another cost-saving aspect of booking a vacation condo is the potential for sharing the accommodation with extended family or friends, splitting the cost and making it more affordable for everyone. Additionally, some vacation condos offer discounted rates for longer stays, making it a budget-friendly option for families planning an extended vacation. (See #3 below)
Overall, booking a vacation condo through platforms like Airbnb or VRBO can be a convenient and economical choice for families traveling with kids, offering the benefits of space, amenities, and potential cost-sharing, making the vacation experience enjoyable without breaking the bank.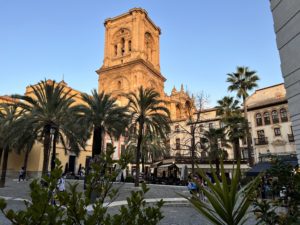 2. Stop Being Such a Tourist: Give up vacationing and embrace travel instead.
Choosing to live like a local when traveling can be a savvy way to save money compared to indulging in expensive dining, accommodations, and transportation. Unlike vacationing, which focuses on luxury and amenities, traveling is about immersing oneself in new locations and cultures. 
By opting for a local experience, travelers can often cut costs significantly while still enjoying an authentic and enriching adventure. For example, eating out at fancy restaurants can quickly add up, but by living like a local, travelers can explore local markets, grocery stores, and street food, which are usually more budget-friendly. Cooking meals in a rented apartment or using communal kitchen facilities in hostels can save a substantial amount of money, especially for families or larger groups.
Staying in exclusive hotels may come with a hefty price tag, but staying in local guesthouses, homestays, or budget accommodations can be more affordable and provide a chance to connect with local communities. These options often offer a unique cultural experience, allowing travelers to gain insights into local customs, traditions, and ways of life.
For example, our family lived for a month in a modest Kensington apartment where we visited some of the same bakeries several times a week and developed familiarity with the local shops. Similarly, after several weeks of living over a fruit stand in Spain, the grocer began offering us free samples and remembering our order. This made us feel more like we were experiencing the rich culture of our destination rather than just being a tourist.
Skip Pricey Transportation, Parking, Rental, and fee costs.
Another cost that adds up is transportation. Give up taxis and use local public transportation such as buses, trams, or trains. Additionally, opting for walking or biking within a city or town can be a great way to save money while exploring the surroundings at a leisurely pace.
Choosing to live like a local when traveling can be a wise financial decision, allowing travelers to save money on dining, accommodations, and transportation. By immersing oneself in the local culture and lifestyle, travelers can have an authentic experience while exploring new destinations without breaking the bank.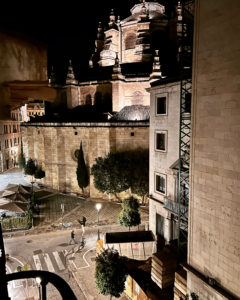 3. Stay Longer.
It may seem counter-intuitive, but staying longer in a location while traveling can be a smart strategy to save money and stretch the travel budget. Long stay discounts are a simple way to save the travel budget with kids. One significant cost-saving benefit is reduced transportation expenses. 
Moving from place to place frequently can quickly add up in terms of transportation costs, such as airfare, train tickets, or rental car fees. By staying in one location long term, travelers can minimize travel expenses and take advantage of longer-term rental discounts.
Many accommodations, such as vacation rentals, guesthouses, or hostels, offer discounted rates for longer stays. Booking a month-long rental, for example, can often be more cost-effective compared to booking several shorter stays in different locations. In our experience, these savings can be as much as 50%.
Staying longer in one place also allows travelers to take advantage of local discounts, such as reduced rates for attractions, tours, or public transportation. They can also take advantage of local markets or grocery stores to purchase groceries and cook their own meals, which can be more budget-friendly compared to dining out.
Overall, staying longer in a location while traveling can be a significant budget saver, cutting down transportation costs and taking advantage of longer-term rental discounts. It allows travelers to settle into a place, immerse themselves in the local culture, and experience a destination more deeply, all while keeping their expenses in check.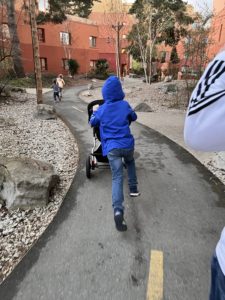 4. Travel at off-peak times
If you are traveling with kids, you are likely constrained by school, sports, and schedules –the times that define peak season. However, if you want to truly enjoy major budget savings in your travels, avoid high season times for your destination. 
Traveling during off-peak times can result in a much better deal for a tight budget. Plus the cost savings offer a more enjoyable experience overall. Peak travel times, which typically coincide with popular travel seasons or holidays, can be not only more expensive but also less fun due to crowds, congestion, and competition.
During high peak times, popular destinations often experience an influx of tourists, resulting in increased demand for flights, accommodations, and attractions. This increased demand drives up prices for flights, hotels, and other travel-related expenses, making it more expensive for travelers to book their desired accommodations or activities.
In addition to the increased costs, high peak times can also lead to crowded and congested tourist hotspots, resulting in long lines, wait times, and limited availability for attractions or restaurants. Now, you have not only spent more money, but you don't enjoy yourself as much. This detracts from the overall enjoyment of the trip. So, avoid the large crowds, the congested, overpriced accommodation, or dealing with overbooked tours or activities.
Instead, travel during off-peak times to take advantage of cost savings as prices tend to be lower due to decreased demand. Additionally, with fewer tourists around, travelers can often enjoy a more relaxed and less crowded experience, with shorter lines, less congestion, and a more authentic local atmosphere.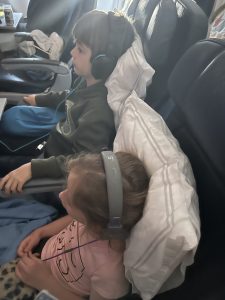 5. Stop choosing your destination first
Another seemingly counter-intuitive way to save money on your travels with kids is to be flexible in your destination as well as your travel time. Use some of the great travel tools like Google Flight Explore to determine where you can fly for the best price in a range of weeks or months. 
This is exactly how we found $300 flights to Japan and afforded a dream trip to New Zealand. We wanted to find a great travel deal during the fall and were open to most reasonable destinations. With the help of Google Flight Explore, we found super cheap flights to new and exotic destinations!
Also consider inexpensive destinations with a favorable exchange rate even if airfare is more expensive. Some places in Southeast Asia, Central America, and South America might be a costly flight but might have extremely reasonable accommodations, entertainment, and food costs. 
​By being flexible and open to different destinations, travelers can take advantage of cheaper flights or deals or cheaper destinations allowing them to stretch their budget further. 
Tools like Google Flight Explore easily compare prices and find affordable flights to various destinations based on their budget, travel dates, and preferences. 
This flexibility can open up opportunities to explore new and less touristy destinations, take advantage of last-minute deals, or find affordable flights to off-peak or lesser-known locations. 
Being flexible with your destination can be a savvy budget-saving strategy that allows travelers to make the most of their travel funds while still enjoying new and exciting experiences.
6. Kick Out Debt
Stop wasting your travel budget on debt. Eliminating debt is a simple strategy to save money for travel and thereby create lasting family memories. Debt payments, including interest and fees, can quickly and needlessly add up and eat into the budget, limiting the funds available for travel and other experiences. 
Some people like to tell us that they don't have enough money to travel, but we often find that they spend too much money on unnecessary expenses like consumer debt. 
By just cutting out debt — consumer credit card use and purchasing items you don't need– individuals and families can free up extra money that would have been spent on monthly payments and redirect those funds towards travel savings.
Eliminating debt can also provide a sense of financial freedom and reduce financial stress, allowing travelers to focus on their travel goals and plan for their dream trips without the burden of debt hanging over them. Rather than making unnecessary payments towards interest and fees, those funds can be reinvested into travel, creating memories that will last a lifetime.
Getting out of debt can be an effective way to save money and empower families to prioritize travel and create lifelong memories together.
If you need help getting out of debt, be sure to check out our experience with using the debt snowball here.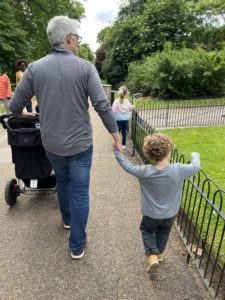 7. Walk and Stay Central Rather than booking remote and cheaper
Staying in a central location on your next trip can be a smart budget-saving strategy, even over staying at a more remote location. Being in the heart of the action can offer a number of cost-saving benefits.
One of the main advantages is the ability to walk to nearby attractions, restaurants, and shops or take inexpensive public transport. Walking and public transportation might actually add to the local experience! 
Plus, walking and public transport eliminate the need for transportation costs such as rental cars or taxis, saving money on parking fees, gas, and other vehicle-related expenses. Walking can also be a healthier and more eco-friendly option, reducing carbon emissions and promoting a more sustainable way of exploring the destination.
Some cities even charge for entering the central districts in addition to the costs and expenses associated with having a vehicle. Those expenses, tolls, fees, and taxes can quickly add up to more than the cost of that central rental accommodation.
Furthermore, being close to the action may provide access to free or low-cost attractions, events, or local markets, which can offer unique experiences without breaking the bank. Being able to walk to nearby amenities and attractions saves time and effort, allowing travelers to make the most of their trip and maximize their budget.
Our family generally recommends staying in a central location at your travel destination for major budget savings especially with kids so that you can take advantage of free or inexpensive transport and experience your destination more fully!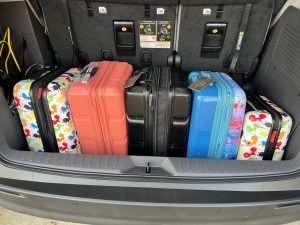 8. Pack light for major savings when traveling with kids
Packing less can be a simple cost-saving strategy for families with kids when traveling. One of the most significant savings comes from avoiding the extra cost of checked baggage fees charged by airlines, which can add up quickly, especially for families with multiple suitcases. 
By packing light and sticking to carry-on luggage, families can save on these extra fees and allocate those funds towards other travel expenses. Our family tries to fly with only carry-on luggage even when bags fly free to avoid unnecessary handling fees at hotels or the risk of lost luggage.
In addition, packing less means purchasing fewer items before and during the trip. Families can avoid buying unnecessary travel-sized toiletries, clothes, or other items that they may not use or need during their trip. This can help curb pre-travel expenses and keep the budget in check.
Furthermore, packing less can also help families save on souvenir expenses. With limited space in their luggage, families may be less likely to purchase excessive souvenirs, reducing the temptation to overspend on unnecessary items.
Overall, packing less can be a cost-saving strategy for families by avoiding checked baggage fees, reducing pre-travel expenses, and curbing souvenir spending. It can help families stick to their budget and make the most of their travel funds, while also promoting a more practical and efficient way of packing for their trip.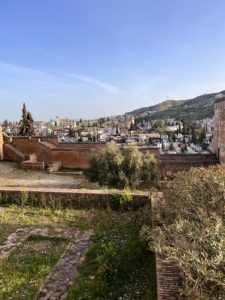 9. Choose free activities and entertainment
Families can save substantial amounts of money on travel with kids by choosing free things to do. You can find numerous options at amazing places that provide enriching experiences without breaking the bank. 
For example, national parks offer stunning natural beauty and opportunities for hiking, learning, and exploring often at free entry. Beaches and nature reserves are endless sources of fun in and out of the water with no cost. And, finally, public parks are fun for the whole family with trails, biking, scavenger hunts, playgrounds, and obstacle courses! 
Many cities also offer free or discounted admission to museums during certain hours or days, allowing families to enjoy educational and cultural experiences without paying full price. Many of London's most famous museums are free to the public and require only a reservation. Spain's most famous art museums offer free hours every week.
Another often overlooked free activity is visiting public libraries. Local public libraries can be a great resource for free story times, crafts, and other educational activities for kids to enjoy at no charge.
Finally, exploring local markets, festivals, street performances, and window shopping can also offer unique and memorable experiences without spending money on pricey attractions. Take the time to research free events or activities specific to your destination to uncover hidden gems and budget-friendly options for your family travels!
​Doing free activities is one of the easiest ways to see the most famous sites in some of the major cities around the world.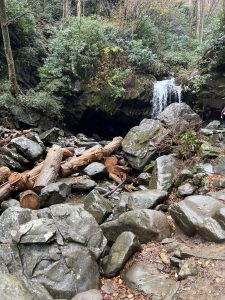 10. Buy Travel Health Insurance
Purchasing travel health insurance can be a crucial budget-saving decision for families when traveling especially outside of the United States. Unfortunately it is one that a lot of people would like to ignore. 
Unexpected situations such as illness, injury, calamity, disaster, or even death can occur while traveling, and the costs associated with medical care in a foreign country can be exorbitant. 
Without proper insurance coverage, families may find themselves facing significant medical expenses and potentially falling into medical debt or worse.
RELATED POST: Why all families need an estate plan. 
Moreover, some locations may not accept the insurance coverage that families have from their home country, resulting in out-of-pocket expenses for medical treatments. This can be financially devastating for families, especially when dealing with emergencies or serious health conditions.
Having travel health insurance provides families with peace of mind, knowing that they have coverage for unexpected medical expenses while traveling. It can also help families avoid the financial burden of medical costs that may arise from unforeseen circumstances. 
By investing in travel insurance like World Nomads or other providers, families can protect themselves and their finances from the risks associated with unexpected medical emergencies while traveling, making it a wise budget-saving decision for any family planning a trip.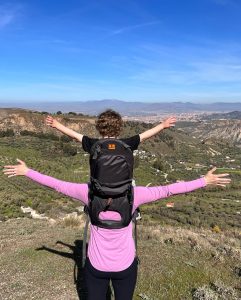 ​How to travel cheaper with kids
​Our family is often asked how we can afford to travel so often and so long with our children. Travel is a priority for us and for our finances, and these are some of the best ways that our family has found to save major money while traveling. 
​By taking advantage of off-peak and flexible planning as well as vacation rentals where we prepare meals from local grocery stores instead of eating at restaurants, we save lots of money on all of our adventures. 
Travel with kids is going to be more expensive than travel without them, but there are some very simple ways to avoid overspending!