6 Walt Disney World Character Meals that Won't Require a Park Ticket or a Park Reservation
Character meals are a great way to connect with the magic of Walt Disney World, but did you know that you don't have to go to the parks to dine with your favorite characters? Here are 6 character meals that don't require you to burn a park ticket.
RELATED POST: 31 Walt Disney World Activities that Don't Require a Park Ticket
Park Time and Character Meals
I love Walt Disney World and visiting the parks. However, for our last few visits, we have found that we have enjoyed the Walt Disney World grounds, resorts, and Springs as much as a day in the park.
Further, in our opinion, when we spend the money for a park ticket, we aren't all that excited about losing hours of park time on eating.
While much WDW food is worth writing home about and even included in Michelin guides (see Toledo at Coronado Springs), character meals are much more about the experience than the food.
Therefore, at a character meal you can expect to spend 1-2 hours snapping photos with characters and gorging yourself on bottomless entrees. However, you can have the same experience without ever entering the park or purchasing a ticket.
Here are the 6 character meal options at Walt Disney World that don't require a park ticket or park reservation.
6 Character Meals at Walt Disney World that Don't Require a Park Ticket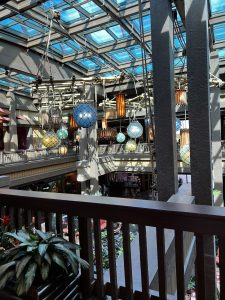 1. Ohana at Disney's Polynesian Resort
If breakfast is your family's aim, then look no further than Ohana. At Ohana, you can enjoy bottomless breakfast dishes filled with Mickey waffles, sausages, rolls, eggs, and more.
Further, you can snap unique photos with Lilo and Stitch.
Simply take the Monorail to the Ceremonial House at the Polynesian, proceed to the second floor, and enjoy the lake views from the dining room.
This experience does fill up, so be sure to grab your reservation through MyDisneyExperience well in advance. Read more about reservations and the menu at Ohana here.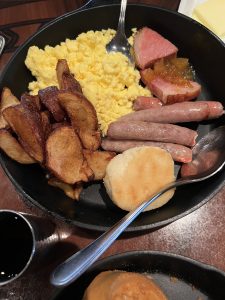 2. Chef Mickey's at Disney's Contemporary Resort
Another unique resort on the Monorail line is Disney's Contemporary. Nestled in the main lobby of the Contemporary is one of the most iconic character meals in all of WDW –Chef Mickey's.
We will recommend that you visit Chef Mickey's more for the experience and fun than the food. However, it is the best spot outside of the parks to guarantee some face time with the Fab 5.
(To read our full Chef Mickey's review as well as read more about the menu and reservations, check this out.)
Mickey, Minnie, and the gang spend time with each table at this fun sing-a-long meal. Chef Mickey's is a busy place that operates for breakfast and dinner. However, it is known to open up additional meal times during peak times and to have late breakfasts and early dinners.
Therefore, Chef Mickey's is also a good option for those of you who might be latecomers to the reservation system.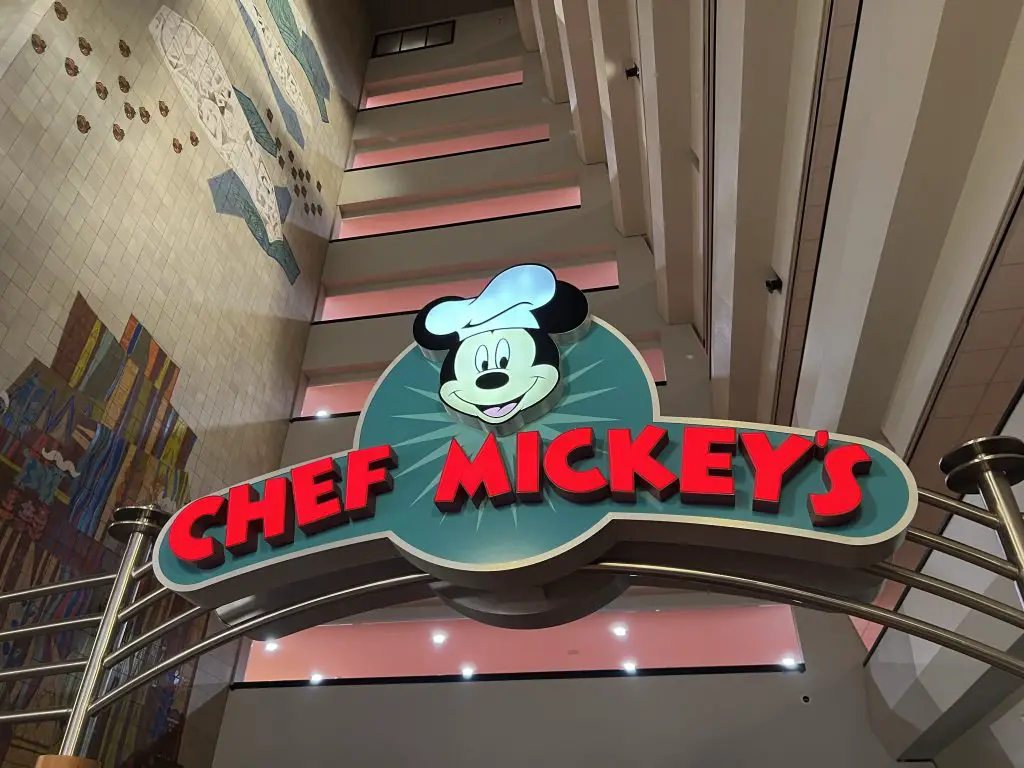 3. Park Fare at Disney's Grand Floridian Resort and Spa
*Temporarily unavailable.
If you are looking for a more refined and luxurious character experience, spend an afternoon at Park Fare with your favorite characters from Mary Poppins and more.
Characters at Park Fare vary from Alice in Wonderland and the Mad Hatter to the Wicked Stepsisters or Prince Charming himself.
(Read more about the family-friendly activities at Disney's Grand Floridian Resort and Spa here.)
Park Fare should be booked well in advance when it reopens. This favorite character spot has been closed for a long time, and Disney-lovers will surely be flocking to its reopening.
Further, this is one of the best places to experience both a character meal and a less-character-y meal due to the more refined ambience of the Grand Floridian.
For more information about reservations and the menu and the anticipated reopening, check this out.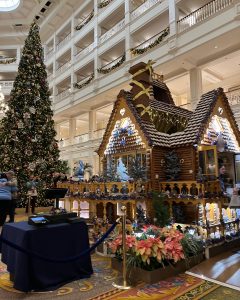 4. Topolino's Terrace at Disney's Riviera Resort
Disney's Riviera is quickly becoming one of the most coveted resorts at WDW to snag a reservation. Located in the Hollywood Studios area, connected to the new Skyliner, and with some of the most fabulous room designs, the Riviera is a can't-miss on your resort-hopping itinerary.
In addition to the exclusivity of the resort itself, Topolino's Terrace is now one of the most difficult reservations at WDW.   
Even more difficult to snag is the character breakfast at Topolinos with Art Mickey and friends.
(Dinner does not have characters)
For more information about reservations and the menu, check this out.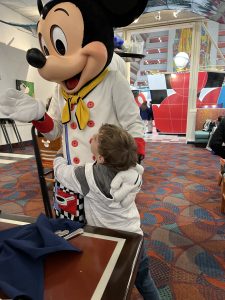 5. Cape May Café at Disney's Beach Club Resort
If you are staying in the Epcot area, visit the beautiful, New England beach diner at Cape May Café. At Cape May Café, join Minnie and her friends (definitely Daisy!) at a beach bash!
Cape May Café has 2 meal offerings each day: breakfast and dinner. For breakfast you can enjoy a traditional sausage, eggs, and waffles. However, it is made unique with a carving station, cheddar biscuits and gravy, and buns served with VANILLA ICE CREAM!
For dinner you can expect a broad seafood selection: shrimp, clam chowder, mixed boil, and more!
To find out more about reservations and the menu at Cape May Café, click here.
6. Storybook Dining at Artist Point at Disney's Wilderness Lodge
Unlike most of the character dining, Storybook Dining at Artist Point is a plated meal rather than a buffet.
While the starters and desserts are shared, the entrees are served from a limited and preselected menu.
Storybook Dining is probably the only meal where you will see Snow White, most if not all of the dwarves, and is the only meal where you can also see Dopey!
This is a favorite spot for Dopey runners during Disney's annual marathon weekend so that they can get that Dopey picture along with their medals!
However, it is also a great place to experience some Disney magic without a ticket while also enjoying a more relaxed meal that doesn't require 3-4 trips to the buffet.
Find more information about reservations and menus for Storybook Dining here.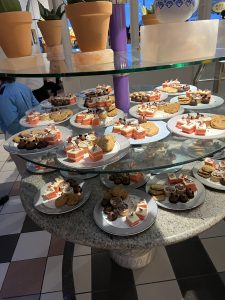 Skip the Parks but Not the Character Fun with these 6 Character Dining Experiences Outside of the Parks!
You might not want to pay for park tickets, you might not be able to get a reservation, or you might simply want a day away from the parks.
Just because you aren't visiting one of the 4 big parks doesn't mean that you have to miss out on the fun and magic of the characters.
You can find dozens of delicious restaurants outside of the parks but only 6 also feature characters.
Visit Ohana or Topolinos for a fun-filled breakfast. Or visit Park Fare and Storybook Dining for a more refined lunch or dinner.
In any event, you are sure to have a great time at these meals even without a Disney World park ticket for the day!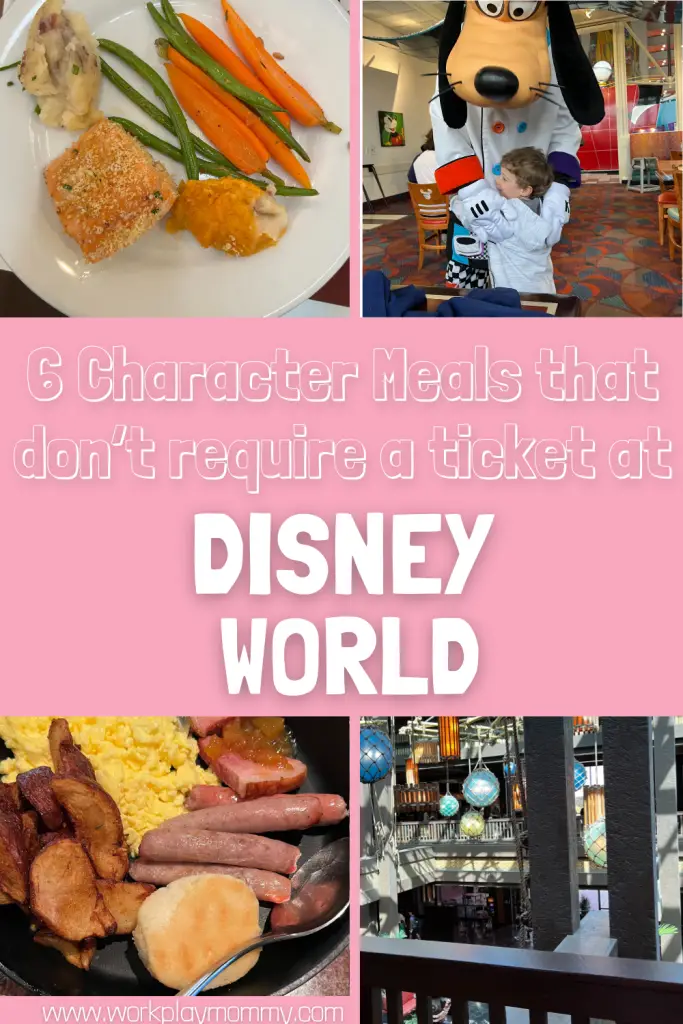 You Might Also Be Interested In: