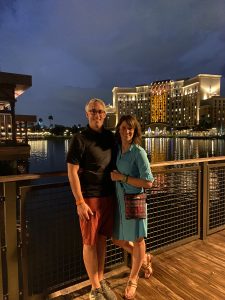 More than 30 Things to do at WDW that don't require you to burn a park ticket or make a reservation.
Every nook and cranny of Walt Disney World is crammed with detail, pixie dust, and fun. You don't have to go to the parks to have a magical day at Disney. Instead, here are dozens of special activities and events that you can do at Walt Disney World without a park ticket.
Plan for Non-Park Time at Disney World
Let me start with a piece of advice for planning that perfect Disney experience. Plan downtime.
The first time I took all 3 kids to WDW I was so excited about our 5 days in character paradise that I planned 5 park days right in a row. Big mistake.
Everyone was too exhausted, and we were forced to stop. We had to veer off our regularly scheduled programming to sit by the pool for a day.
Plan the downtime –time away from the parks. You will be thrilled to find that much of the non-park activities are just as magical as park activities.
RELATED POST: Ultimate Top Ten Mom Hacks for Disney with Small Children
Disney Details Worth Leaving the Parks
Disney doesn't only leave details and magic in the parks. The premier details reach throughout the entire Walt Disney World complex, resorts, transportation, Springs, and more!
After we went several times with our children, we began realizing that there was just as much to do outside of the parks as in! We could spend days at the resorts without ever entering the park but still having the time of our lives!
So, hear me if you are planning that magical trip. Plan for one or 2 completely park-free days to make your trip more special. Not only will your feet and alarm clock thank you, you will be glad that you didn't miss some of the most unique Disney sites that don't require a park ticket.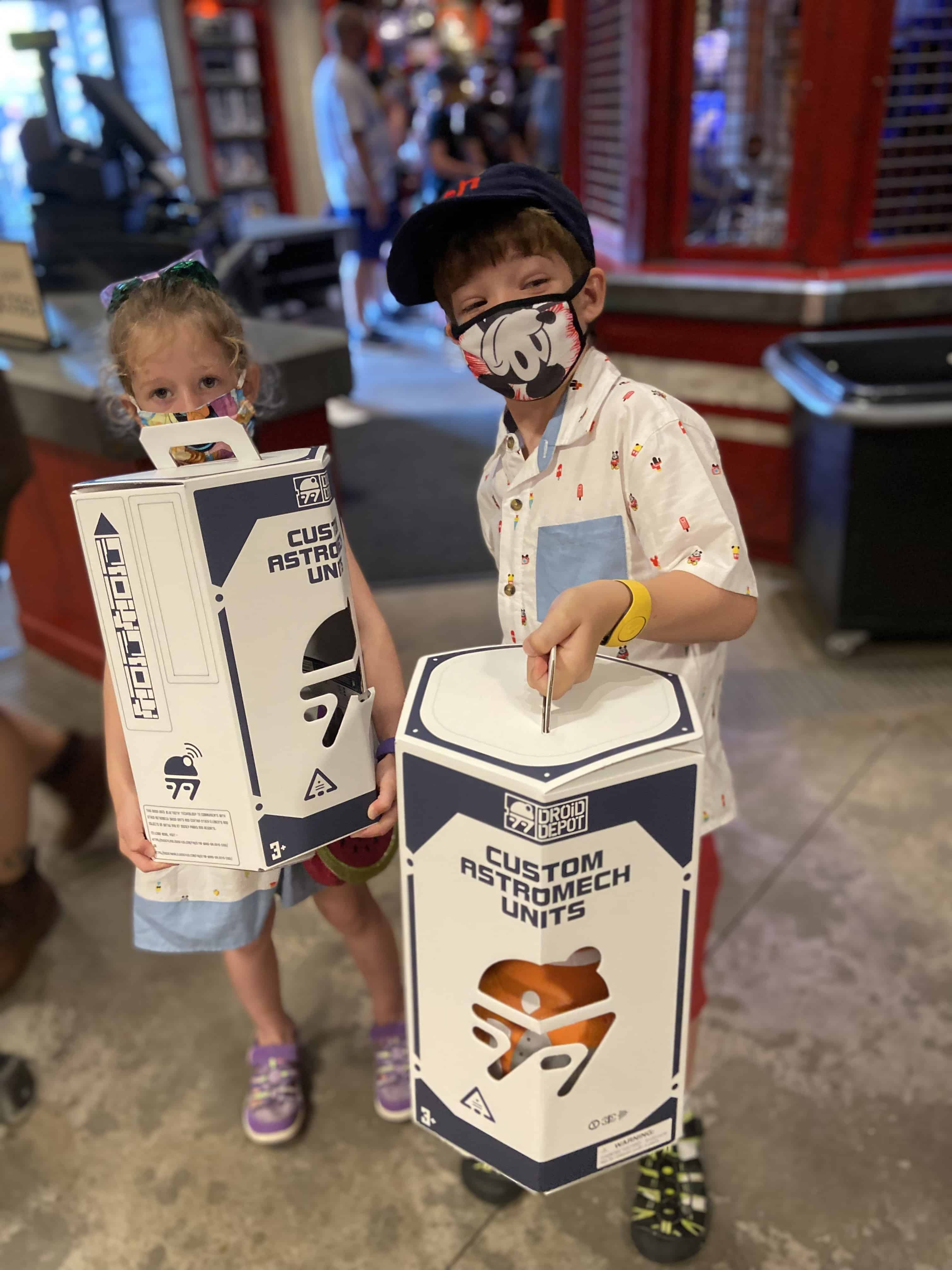 Reservations, Queues, Ticket Blackouts, and More
A lingering consequence of 2 years of shutdown are park reservations, park limits, blackout dates and more.
Perhaps you were hoping to spend some time at Disney, but you can't get into the parks. Maybe for one reason or another you simply can't get in.
Don't scrap your trip. There are so many things to do at WDW that are outside the parks that you won't miss a day or two of the castle, ball, tree, or tower!
In fact, for the last few visits that our family has made to WDW, we have spent more time out of the parks than in them. We have discovered beachside oases, rooftop bars, unique shopping, and even wild animals!
If for whatever reason you find yourself in or near Walt Disney World and are skipping the parks, here are dozens of unique activities that don't require you to purchase a ticket!
27 Magical Things to do at Walt Disney World that Don't Require Burning a Park Ticket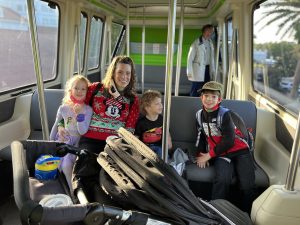 1. Ride the Monorail
The monorail is not only the most iconic transportation for the Disney parks, but also one of the quickest and most well-connected.
It's easy to use, get to, and ride. But, beyond the convenience, it is also free, ticketless entertainment in itself.
Glide over the country pavilions of Epcot. Catch a unique view of the castle as you approach the Magic Kingdom, and explore some of the most luxurious Disney hotels that make their home along the monorail route.
(Monorail hotels include the Grand Floridian, the Polynesian, Bay Lake Tower, and the Contemporary)
2. Ride the Skyliner
While the monorail was an easy first-place-transportation option in WDW until recently, Disney's innovative new Skyliner is quickly becoming a contender for first place!
In the Skyliner, you soar high above the thick forests of the sprawling Disney grounds before approaching the gates of Disney's Hollywood Studios.
Not only will you have a comfortable, temperature-controlled birds-eye view of the entire resort, you might also spot wildlife along the way.
Our family saw an eagle and an alligator on our last Skyliner ride through the resort.
Plus, unlike the Monorail, the Skyliner isn't limited only to deluxe resorts. The Skyliner connects Riviera Resort, Disney's Caribbean Beach (a moderate resort with our vote for one of the best pools), Pop Century, and Art of Animation.
If you do ride the Skyliner, be prepared for the feeling that you are going to crash directly into the car in front of you! It's a panic that seizes you nearly each time you ride!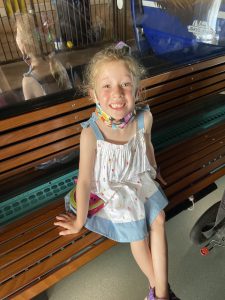 3. Resort Hop
Every resort at WDW has unique claims to fame. Swim in sand-bottomed pools at Beach Club, stroll along promenades at Old Key West, or visit the stables at the beautiful Fort Wilderness Resort and Campground.
Plus, these unique attractions can change throughout the year. For example, visit the chocolate egg competitions around Easter, the giant Grand Floridian Gingerbread house at Christmas, or even the gingerbread carousel at Beach Club.
One of my very favorite things to do at WDW is to simply go from resort to resort exploring the grounds and details.
However, one very special and unique resort activity that you can't miss with kids is the Savanna at Animal Kingdom.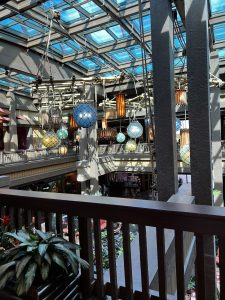 4. Take Your Kids on a Safari at the Savanna at Animal Kingdom
A simple bus ride, Minnie Van Lyft, or drive to Animal Kingdom Lodge will deposit you in the grand entrance hall of Jambo house.
Yes, take the time to explore the beautiful lobby, it's artifacts, and the unique black wood carvings. However, don't forget to exit the main lobby and make your way to the Savanna!
Animal Kingdom Lodge does not merely replicate the design and feel of an African safari. No, Animal Kingdom Lodge is actually home to thousands of African animals that roam the grounds.
Swim next to the flamingoes at the pool. Watch the giraffes graze from a balcony, and even play scavenger hunt games or attend simple lectures from gamekeepers at the lodge.
You can even book a private safari on the grounds for your family without having to enter a park!
If you have young children who love animals, be sure to add a trip to the Animal Kingdom Lodge to your must-do list on a non-park day. You can spend hours going from lookout to lookout to watch different types of wild animals from the comfort of the resort.
For this reason, Animal Kingdom Lodge is my favorite place to stay with animal-loving kids at the parks.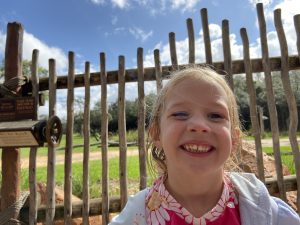 5. Eat a Character Meal
You already know that the parks are full of character meet and greets that can easily eat up your entire park day.
Why not find many of those same characters plus unique characters too at a character meal.
Eating a character meal outside of the park doesn't require that you eat up precious park time.
At Walt Disney World, there are 6 resorts that offer character dining without a park ticket.
Dine with Lilo and Stitch at Ohana. Meet the fabulous 5 at Chef Mickey's at the Contemporary, or make art with Mickey and friends at Topolino's in the Riviera Resort.
To read more about character meals that don't require a park ticket, check this out.
6. Run for Beignets at Port Orleans
*The Port Orleans fun run has not returned to the resort since the closures. However, we anticipate that it will return by popular demand at some point.
RunDisney followers are cult and widespread. People travel the world over to run Disney races. However, even if you can't get a coveted marathon bib, you can still participate in one of WDW's best running attractions –the Port Orleans fun run.
Port Orleans holds a weekly fun run where the prizes include a medal and beignets! What better way to start your day at Disney than with a run around the beautiful grounds and fried, sugary, doughy treats!
Be sure to check the resort events calendar at Port Orleans to find out whether they are holding the race during your visit!
Plus, right now while the fun run is suspended, you can still visit Port Orleans for the delicious beignets!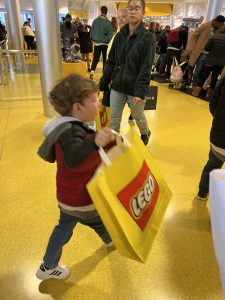 7. Spend a day at Disney Springs
An unofficial 5th park at Walt Disney World filled with fine-dining, live entertainment, and unique rides is Disney Springs.
Our family loves to spend the day shopping, eating, snacking, and playing at Disney Springs.
Simply take a resort bus to Disney Springs or enjoy the FREE PARKING for a fun day out of the parks.
Disney Springs is so much fun, that we have even compiled a list of the best FREE things to do at Disney Springs with kids!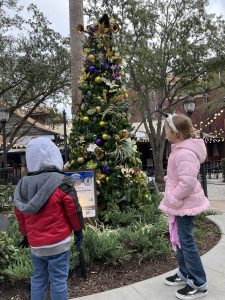 8. Eat Dole Whip at Disney's Grand Polynesian
You already know and love Dole Whip at Disney. The Hawaiin-inspired treat is refreshing on those hot Orlando days, and the varieties are endless.
What better way to enjoy dole whip than on the Polynesian coastline –or at Disney's Polynesian that is!
Did you know that one of the most iconic spots to grab Disney Dole Whip is at the Pineapple Lanai at the Polynesian resort?
Take the Monorail to the ceremonial house, proceed toward the pool, and you will find Pineapple Lanai where you can enjoy Dole Whip, floats, different Dole Whip flavors, and other special treats all within view of the castle!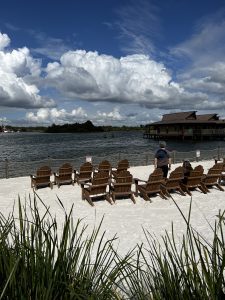 9. Take Tea at the Grand Floridian
One of the most refined character meals in all of WDW is Park Fare and its afternoon tea. Sadly, this is yet another experience that has yet to return to the parks, but we hope it returns soon!
Although you won't find the character tea at present, you can still find some of the most refined delicacies of the parks at Disney's Grand Floridian.
Take your tea in the elegant Victoria and Alberts or simply wander the stately Grand Floridian lobby with your latte in hand.
10. Play 18 holes
Did you know that Walt Disney World is also known for its world-quality golf courses? Disney World has not one, not two, but FOUR different courses awaiting your tee-time reservation.
Operated by Arnold Palmer Golf Management, these courses have become a destination for even the most seasoned golf professionals.
Did you forget your clubs when you were planning for a kid-themed Disney vacation? Don't fret, you can even rent your equipment so that you can spend your day out on the courses!
Explore the courses and the reservation requirements here.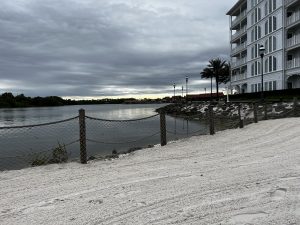 11. Watch Fireworks from the Beach or Rooftop
Nightly fireworks can't be missed in Magic Kingdom. However, there are also several spots around the resorts that are perfectly situated for fireworks viewing away from the crowds.
Some viewing spots even pipe in the music and offer comfy seating! (See my club concierge guide.)
Check out the beach at the Grand Floridian, the beach at the Polynesian, the balconies of the Contemporary, or even the rooftop bar at Toledo in Coronado Tower.
I like to let my kids play at the Grand Floridian pool until dark and then sit on the beach at the Grand Floridian and enjoy the fireworks without crowds pressing in on all sides!
12. Ride the Ferry
Another unique WDW transportation option is the ferry. Did you know that many of the resorts and parks are connected by water?
You can find ferry transportation from Magic Kingdom to several resorts from the ferry launch near the monorail.
You can get to Magic Kingdom by boat from
              Fort Wilderness Resort
              Grand Floridian Resort and Spa
              Disney's Polynesian
              Wilderness Lodge
              Transportation and Ticket Center
You can get to Epcot and Hollywood Studios by ferry from
              Disney's BoardWalk Villas
              Disney's Beach Club Villas
              Disney's Yacht Club
              Plus, Disney's Swan and Dolphin Hotels
Finally, you can get to Disney Springs by ferry from
              Old Key West
              Saratoga Springs Resort
              Disney's Port Orleans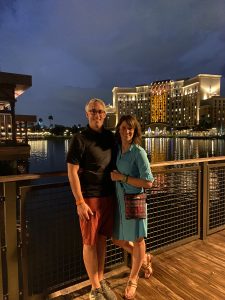 13. Eat Tapas at the Michelin Guide Toledo at Coronado Springs Tower
If you are looking for a Walt Disney experience that doesn't feel shrouded in primary colors and cartoon characters, don't skip over the world-famous dining.
Many of Walt Disney World's restaurants are renowned for their food, and some of them are even recommended by Michelin!
Our very favorite is Toledo in Coronado Tower. The food is delicious, the ambiance is adult, and the views are spectacular.
Walking among the boardwalks at Coronado resort, wandering the cathedral-like lobby, and finally spending time overlooking the parks from the rooftop bar make this a great date-worthy spot!
In fact, my husband and I find it worth getting babysitting for an evening out at Toledo!
14. Walk through the Wilderness at Copper Creek or the Campgrounds
Although you might believe that Walt Disney World is a concrete jungle, you might be surprised to find that a large portion of the grounds are dedicated reserves and natural spaces.
You can enjoy the beautiful and natural grounds at many spots throughout the resorts (do watch for gators).
Two of the best places to enjoy the natural spaces are at Fort Wilderness lodge and the Disney Fort Wilderness Campsites. Yes, you can camp at Walt Disney World.
Find trails and even water features throughout these impeccably kept but natural grounds that will help you disconnect from the lights, pavement, and overbuilt parks.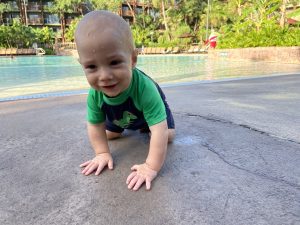 15. Pool Fun!
Staying at Disney resorts not only grants you easy access to the parks but some of the most extravagant pools!
Swim in a pirate ship at Caribbean Beach, slide through the African Savanna at Animal Kingdom, conquer a temple at Coronado, or cascade through the falls at Grand Floridian.
Most resorts boasts multiple pools geared at different interests and abilities. Enjoy the zero entry splash pool alongside the flamingos at Animal Kingdom or the longest waterslide at Grand Floridian!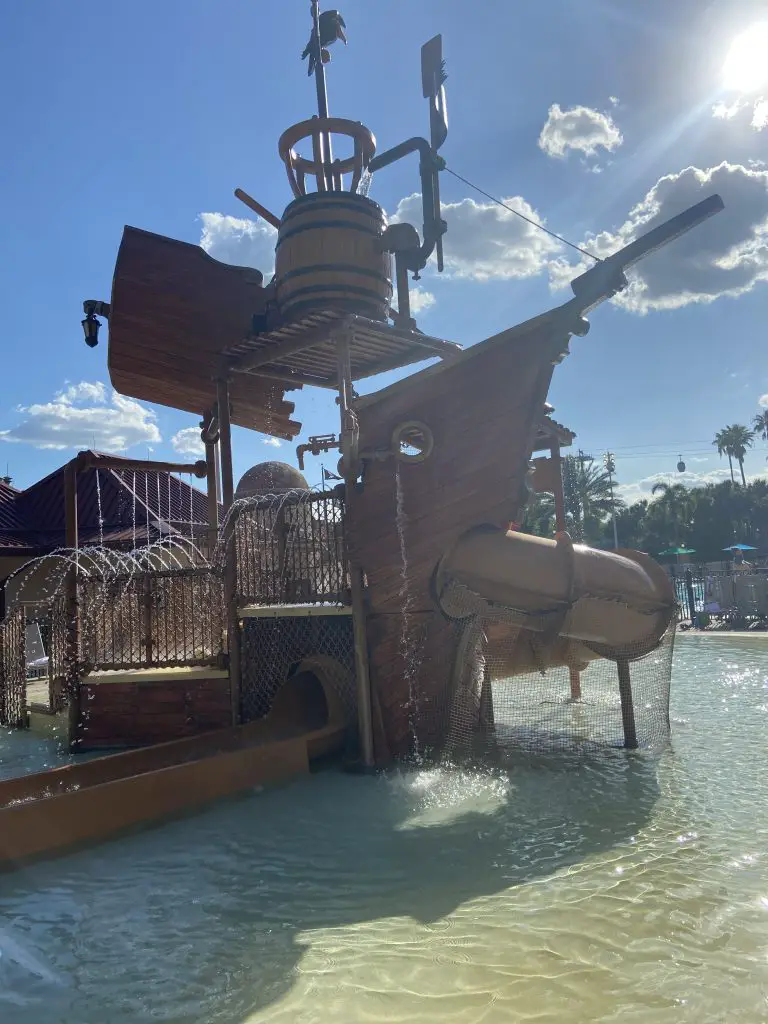 16. Splash pads
For those little ones who might not be quite ready for deep water or waterslides, be sure to check out the many splash pads around the resorts and Disney Springs!
Yes, even Disney Springs has 2 splash pads where your littles can get a break from that grueling, Florida, summer heat.
Our favorite splash pad to date is at the Grand Floridian where the Mad Hatter's tea party pours down on shrieking children!
However, you can find splash pads at nearly every resort and even on Disney Cruise lines!
17. Playgrounds
Your kids don't have to be at the park to enjoy some climbing and thrills. Wear them out on many playgrounds around Walt Disney World.
Most of the resorts are home to a playground or even beach, play areas.
My favorite is the playground at Animal Kingdom Lodge, not because it is the largest or most complex, but because you can watch the animals from it. I love that while walking around and gazing at the beautiful savanna at Animal Kingdom Lodge, my children can play on the playground!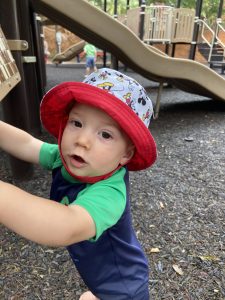 18. Mix Your Own Luscious Scent at Basin White at the Grand Floridian Resort and Spa
If you are looking for a luxurious souvenir that might not fit the usual character mold of Disney World, be sure to stop at Basin White in the beautiful Grand Floridian Resort and Spa.
I love making a monorail detour into the beautiful lobby of the Grand Floridian and listening to the live piano music.
However, I rarely leave without making my way up the grand staircase to the second floor where you will find Basin White –a beautiful soap and spa store where you can even mix your own scents and spa treatment baskets.
Yes, you can find lots of Disney-themed soaps, scrubs, and scents. But, you can also find luscious lotions and more at this beautiful store worth a detour.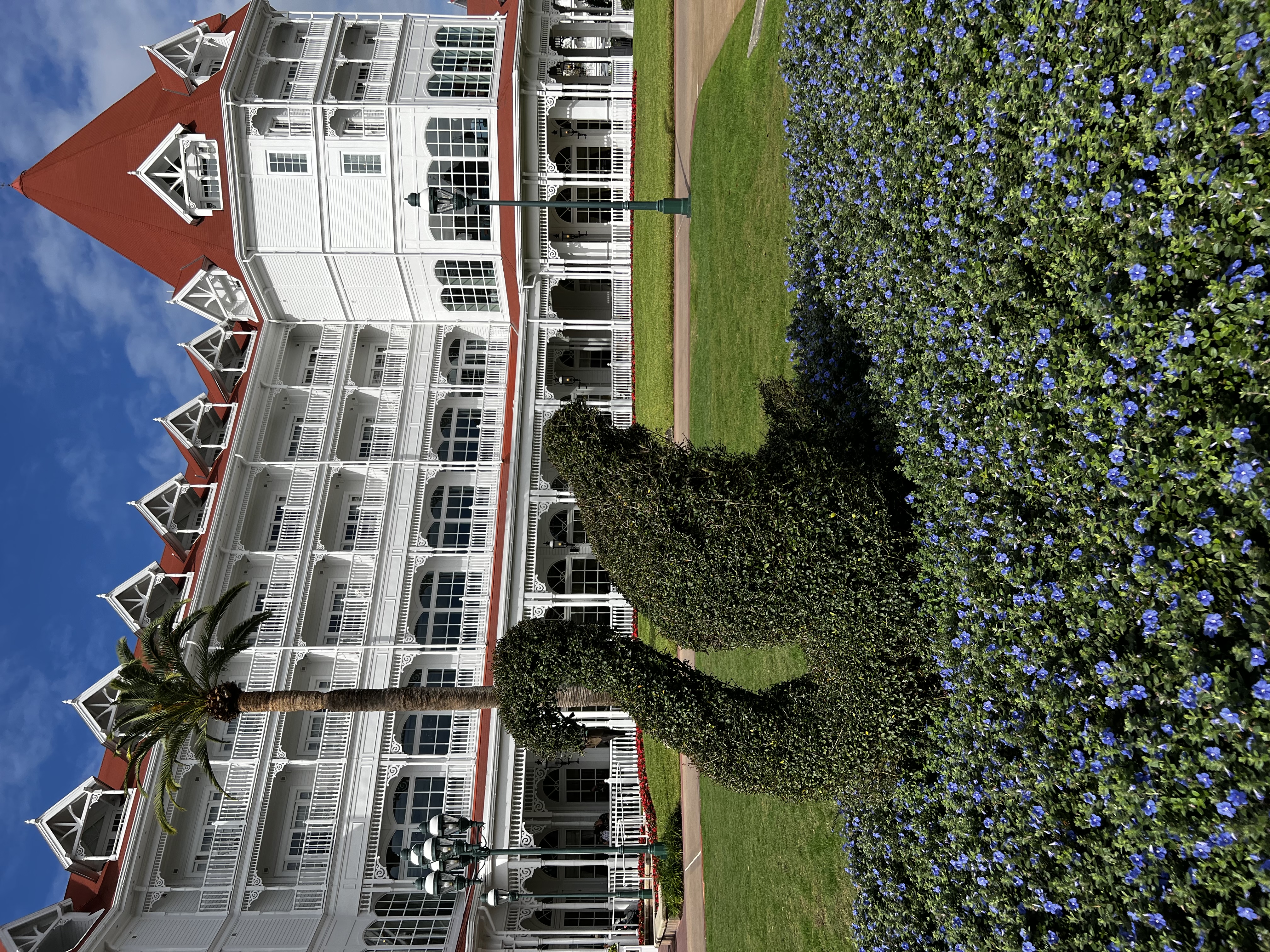 19. Scavenge for Unique Souvenirs
At Walt Disney World, not all souvenir stops are made equal. In fact, if you find an item that you just love, don't expect that the next store will also have it.
Therefore, a great way to spend a day at Walt Disney World, without burning a park ticket, is to travel around to the many unique and varied souvenir spots.
Yes, visit the obvious places like Disney Springs, but don't forget that each resort and park entrance might have its own unique souvenirs.
For example, you can purchase unique park-related items outside the entrance of Epcot and Hollywood Studios. Furthermore, you can find themed souvenirs like African carvings or Hawaiian Mickey at the Animal Kingdom Lodge and the Polynesian.
Travel around to different stores on a hunt for unique souvenirs from around the world without ever entering the parks.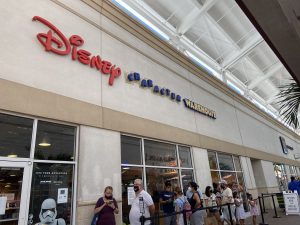 20. Disney's Character Warehouse
Not strictly at Disney World, Disney's Character Warehouse is a unique Disney parks outlet. These stores, located at the Premium Outlets or on Vineland are worth the Lyft or Uber because you can find park souvenirs at a fraction of the original MSRP.
There are actually 2 Character Warehouses, and you never know what they might have. You might find unique Disneyland merchandise, RunDisney leftovers, or even holiday-specific items.
Be aware that Character Warehouse can get very busy, so I recommend that you try to get there close to opening so that you get the best selection and avoid long lines outside the store.
Disney's Character Warehouse
4969 International Drive
Orlando, FL 32819
Disney's Character Warehouse
Orlando Vineland Premium Outlets
8200 Vineland Ave. Ste. 1252
Orlando, FL 32821
21. Go to the Gym or Take a Run
Yes, you walked 20,000 steps at the parks and are ready for a break. But, also, yes, you ate 20,000 calories in Mickey treats, so you might be ready for a workout!
Check out the resort gyms at your resort for a great workout. Better yet, hit the Disney trails for some of the most scenic runs in Florida.
You can even find loads of suggested running trails online or from your concierge based on the distance you want to run.
Just remember, as I mentioned above, Disney is also home to natural landscape, and you should keep your eyes open for natural critters like gators and snakes.
22. Rent Bikes
Did you know that many of the resorts offer bike rentals or bike paths if you bring your own. Currently, there are 5 different bike rental locations:
Old Key West
Port Orleans
Saratoga Springs Resort and Spa
Disney's Fort Wilderness Resort
Disney's Fort Wilderness Campsites
Traveling with littles? Helmets and child seats are complimentary. Want to make sure that you stay together? Rent a surrey bike –a 2-4 person bike experience!
23. Ride a Horse or Ride in a Horse-Drawn Carriage.
Want to spend a memorable day out of the parks? Why not spend the day with your favorite quadrupeds?
Did you know that you can take a horseback ride or a carriage ride at Walt Disney World?
In fact, you can find several different equestrian attractions at a few different places throughout Walt Disney World.
Take a horseback trail ride with a friendly guide at Tri-Circle Ranch at Fort Wilderness.
Or, instead take a romantic, scenic carriage ride. You can book your carriage rides at both Fort Wilderness and Port Orleans Riverside. No need for park tickets!
24. Visit the stables
Maybe you prefer to simply visit the horses rather than get up close and personal with them. One of the most beautiful places to visit without a park ticket are the Walt Disney World stables at Fort Wilderness.
In 2020, Disney's working horses got a newly upgraded home at Fort Wilderness Tri-Circle ranch. You can visit the very same horses that pull carriages, princesses, parade floats, and more in their lavish home.
The site is beautiful and a great visit for your animal-loving children that doesn't require burning a park ticket.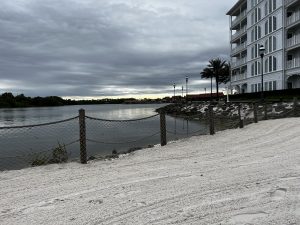 25. Roast Smores
Once the melting heat of the day has subsided, your kids have thoroughly worn themselves out at the pool, and you are ready for a nighttime treat, make your way to smore roasting!
Many resorts host a bonfire and smore roasting each night. I love the beach and firework front views from Grand Floridian and the Polynesian where you can roast your own marshmallows each night.
26. Fishing
Rent a pole from your resort and spend the day fishing from a pier or a boat.
If you take a guided fishing excursion, all of your gear, tackle, and bait will be provided. But there is also dockside fishing available at Port Orleans Riverside and Fort Wilderness Campsites.
However, don't expect to catch your dinner. Fishing at Walt Disney World is catch-and-release only.
27. Watch a Movie under the Stars
If you want really capture the magic of a day outside of the parks, don't let the evening get away from you.
Check your resort schedule for the nighttime movie under the stars. Many resorts set up an outdoor screen, viewing area, and sound for a post-sunset movie.
Enjoy Disney classics in the open air. Take your snacks, your blankies, and your children, of course, to enjoy a relaxing memory at Disney World that requires no ticket, no reservation, and no extra hidden fees.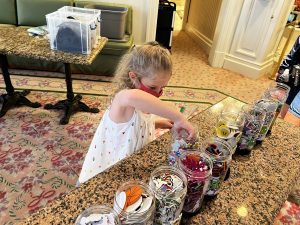 28. Daily Resort Programming
First thing you should do when you check into your resort is check the resort programming. From daily crafts and events to special sports competitions, you might be surprised at all of the resort programming.
One day my daughter made her very own set of Minnie Mouse ears while another my children participated in poolside Disney music trivia.
Watch for cornhole tournaments, hoola hoop contests, and beachside volleyball games. You can find loads of special event programming that doesn't necessarily require that you be a guest of that resort.
For example, my children spent one evening banging African drums and learning to keep beats to African songs in the lobby of the Animal Kingdom Lodge. The resort staff walked my children around the different artifacts, told them stories, and asked them questions about African and its diverse countries.
They still remember the time that they were allowed to bang endlessly on drums inside a hotel!
29. Book a Spa Day
Maybe you want a day away from the parks and your kids! Drop your cares at the threshold of one of Disney's world-renowned spas.
Of course, the Grand Floridian Resort and Spa is best known for its luxurious spa treatments. Book a full day of massages, facials, and pedicures for a magical day of pampering. Or try one of the spas at any of the following locations for what is sure to be your most relaxing experience at Walt Disney World!
Coronado Springs Resort
Walt Disney World Dolphin
Disney's Yacht Club
Boulder Ridge
Animal Kingdom Lodge
30. Sports Courts: Basketball, Volleyball, Tennis, and more!
You might never make it past the beautiful grounds and pools to find that there are other sports venues all over Walt Disney World.
Pack your tennis racket for a day on the court. Request a basketball from guest services for a pick-up game. Join a beach volleyball tournament with other resort goers.
Walt Disney World isn't just about characters and snacks but sports and entertainment as well. You don't need a park ticket to enjoy a few hours on the court with your family!
31. Visit the Arcade!
Another great way to avoid the heat or Florida rain is to have some good old fashioned arcade time. Shockingly, Walt Disney World resorts and Disney Springs are home to more than 20 different arcades.
Find a complete list of resort arcades here.
All arcades require that you use a rechargeable game card and prices vary by machine and location.
Skip the Parks and Still Have a Magical Day at Walt Disney World
There is more to do at WDW than simply visit the 4 most famous theme parks in the world! The resorts, Disney Springs, transportation, and even the nature reserves are brimming with special experiences.
You can find loads to do at Walt Disney World that doesn't require spending an arm and a leg on more park tickets or walking 20,000 steps around the parks!
Let me know if you have other must-do, non-park experiences at WDW!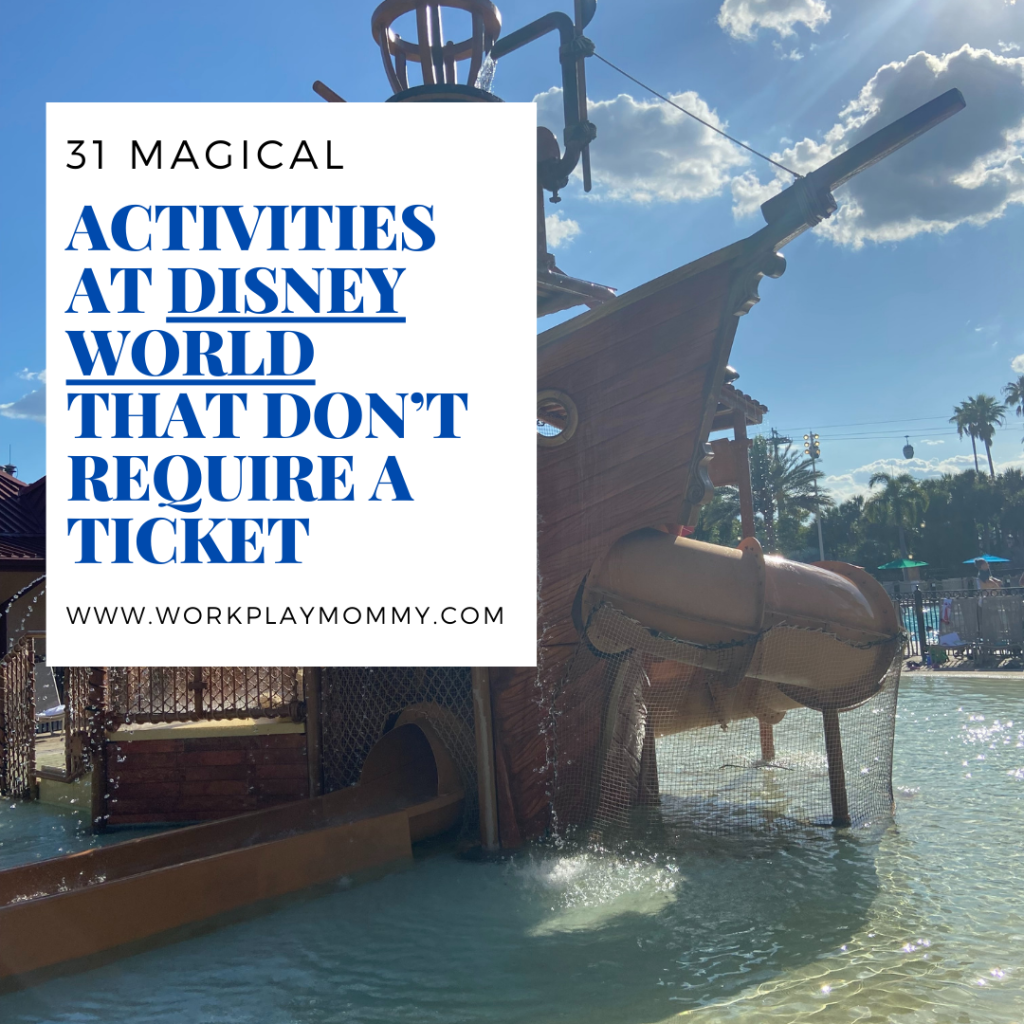 YOU MIGHT ALSO BE INTERESTED IN: