Why should you plan a visit to Granada, Spain, the land of the Alhambra, of enchantment, of tapas, and more?
When you see pictures of Granada, Spain, you no doubt see the sweeping panoramas of one of the world's most famous castles: The Alhambra.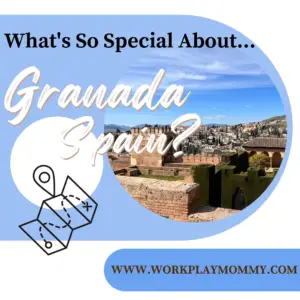 And, yes, even if you see nothing else in the entire city, your trek to the top of the mountain where the castle perches will be well worth your stopover in one of the most stunningly beautiful and relaxed European cities.
Why Visit Granada, Spain?
Granada, Spain has a little bit for everyone and can even keep you on your travel budget. Interested in history, gastronomy, architecture, long relaxed and lazy days in the sun? Granada has all of those things and more.
If you are looking for a romantic couple's getaway, a backpacking adventure, or even a family holiday, Granada has something for everyone.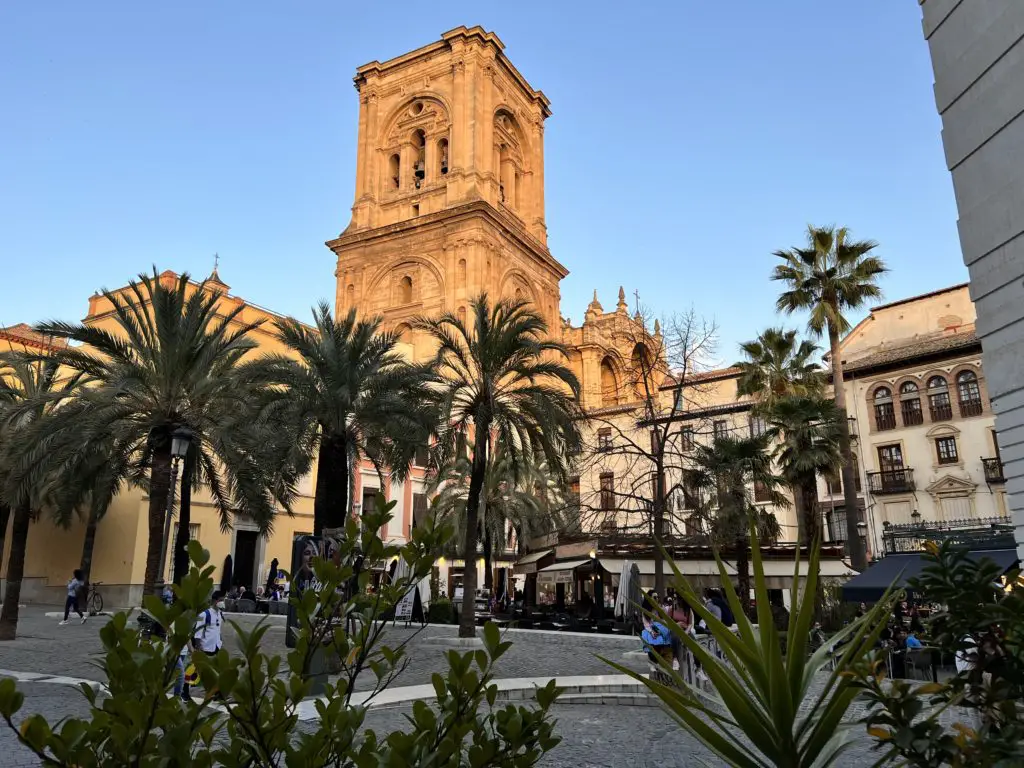 Not only is the entire city built around an ancient castle, it is also the home of centuries-old cathedrals, luxury spas, and a vibrant food and drink scene.
What is so special about Granada, Spain?
The entire city of Granada is special because it is a relaxed and calm family city, a wild and active party town, and even a stoic and respectable historical landmark.
It has all of this and more in the quaint narrow streets of the Albaicin –the famous ancient Moorish city that is now home to a gitano culture replete with flamenco, cave dwellings, and Arabic architecture.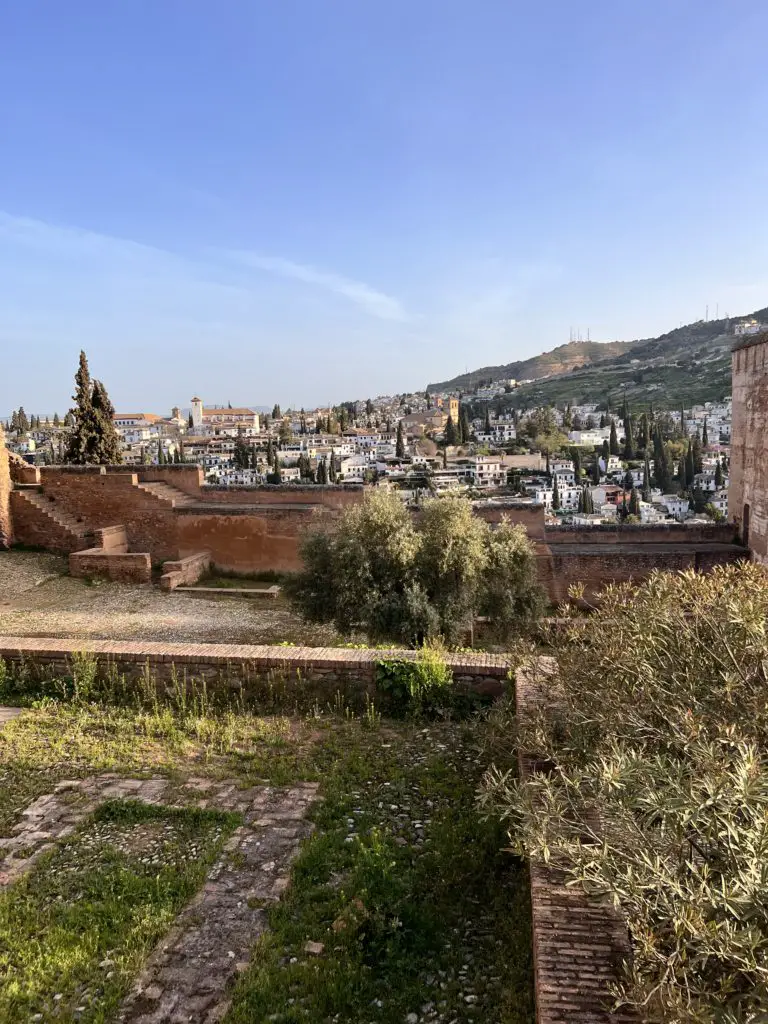 A short walk –as the city is completely walkable –and you can find yourself dining under the shadow of the Granada Cathedral and Chapel of the Catholic Kings, or eating gelato under the shade of Christopher Columbus.
Why is Granada, Important?
You see, Granada, was the site of more than one enormously important historical event.
Not only was this the strategic hillside city, flanked by mountain ranges of the Sierra Nevada, chosen by the Moors to build their most revered castle. This is also the city where the Catholic Kings –King Ferdinand and Queen Isabel reestablished the Spanish empire and finally overthrew the Moorish intruders in 1492. (https://en.wikipedia.org/wiki/Isabella_I_of_Castile)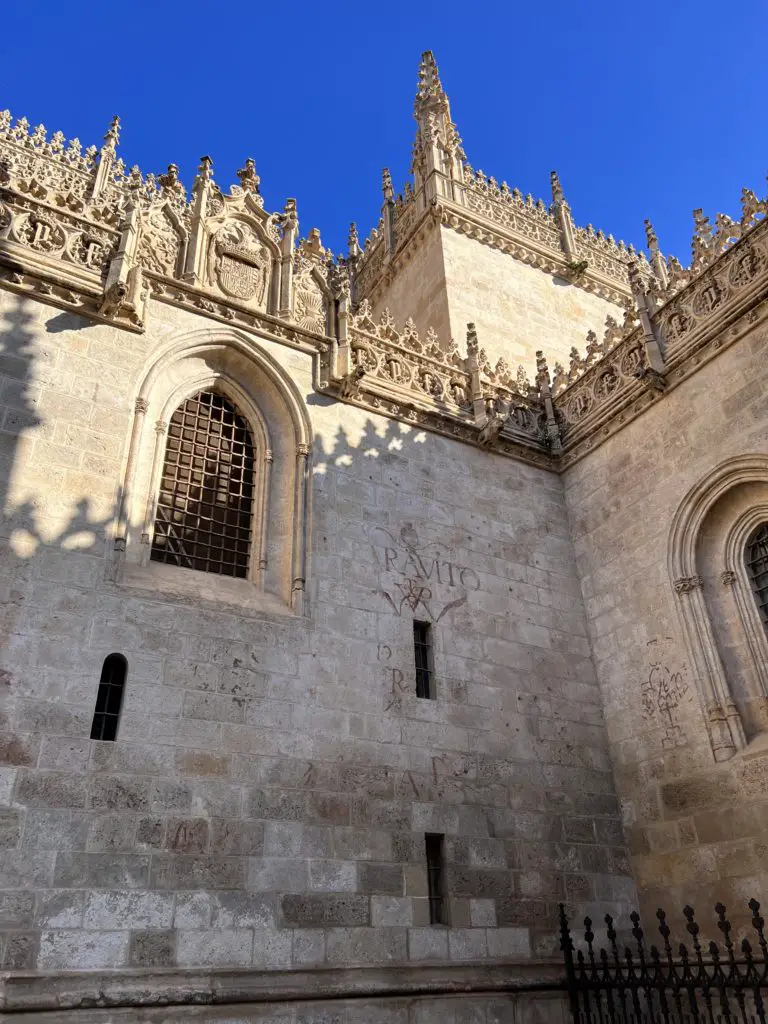 Not coincidentally, in 1492 those same important monarchs gave Christopher Columbus the blessing and the funding to sail his ships to the New World and bring riches back to the country. (https://en.wikipedia.org/wiki/Isabella_I_of_Castile)
In hindsight, we all know that this 1492 endeavor did not bode so well for many indigenous people. And, it didn't really add to the riches of Spain, but it certainly marked a new chapter in the world's history.
And, for all of those reasons and more, this city is important in the history of Spain and even in the history of the World.
Is Granada, Spain Family or Child-Friendly?
While the Catholic Kings and wartime conquest might be Granada's ancient history, the family is its current story.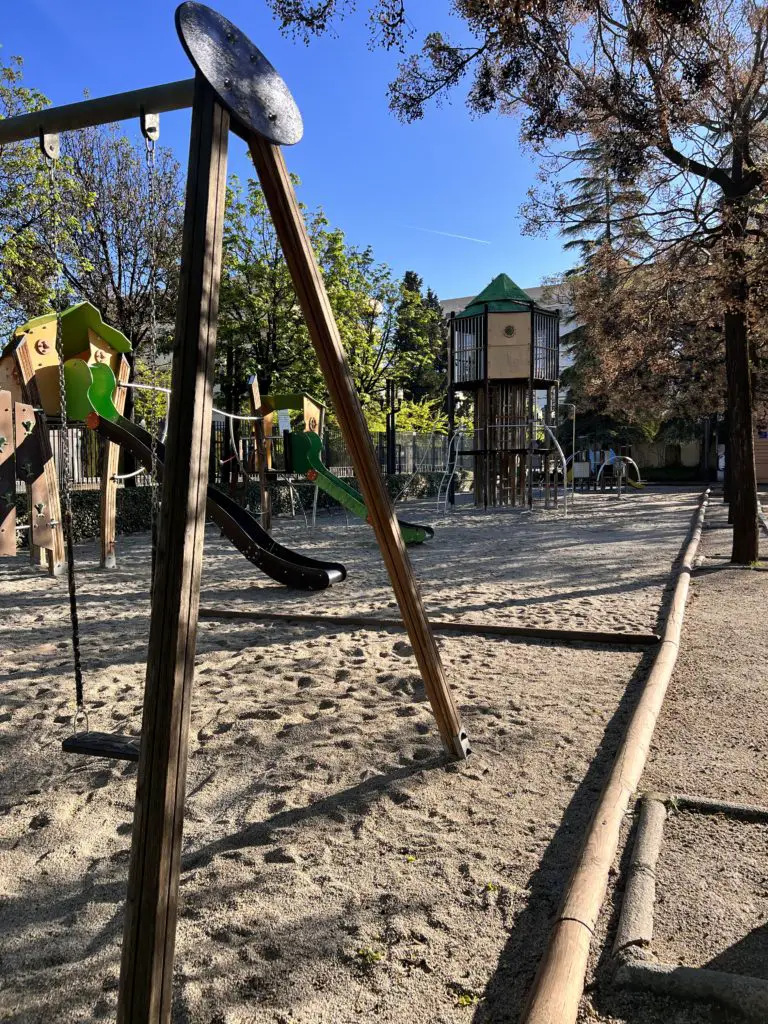 Children and families sit at the heart of the Spanish culture.
While it may take many Americans some time to get used to the idea of children in bars, families dancing in the street, or late-night dinners, children are an important part of Spain.
Granada, Spain: A Great Family Getaway!
Therefore, Granada is an extremely easy city to visit with children. Not only will your children love the fact that there are bakeries, ice cream shops, and toy stores around every corner. You will like the fact that many playgrounds and family entertainment cover the city.
During the month that our family lived in the city we discovered no fewer than 5 separate playgrounds in the city center alone. Plus, we found no fewer than 3 playgrounds that also had restaurants and cafes skirting them.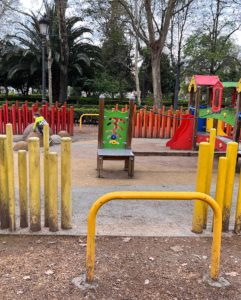 While the kids played in the playgrounds, the parents enjoyed a long lazy cuppa. The parents were able to have a break and a snack while the kids had a chance to just be kids.
RELATED POST: Plazas with Playgrounds: Places to eat where the children can play in Granada, Spain.
Further, many of Granada's most successful attractions are for children including an Andalusian museum that features art, history, and interactive exhibits about Spain and Andalucia. In addition, the Science Park (Parque de las Ciencias) is a way to spend any day regardless of the weather.
RELATED POSTS: Indoor activities in Granada, Spain with Kids
Granada, Spain not only welcomes children of all ages to its most famous attractions, the entire city is well-suited to families.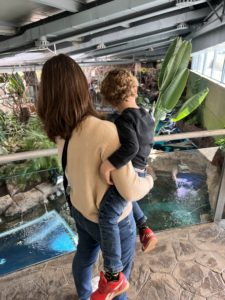 Enjoy the sites together, stroll the streets together, let the kids run in the plazas, watch them marvel at street performers, and sip your drinks as the entire family enjoys tapas.
What are some of those sites to see in Granada, Spain?  
What to do in Granada, Spain?
So, even if I convinced you that Granada, Spain is special, that the streets are family-friendly and walkable, and that you could enjoy a family holiday or couples retreat there, what would you actually do in Granada?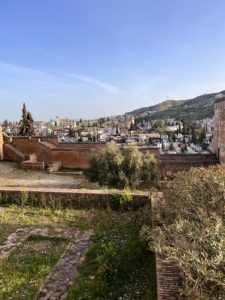 RELATED POST: 48 Hours in Granada, Spain: Itinerary for 2 days in Granada
Well, of course you would see the Alhambra. But, even assuming you spend an entire day walking the grounds, the gardens, the towers, and even the surrounding areas, you might not be convinced that Granada, Spain has enough entertainment for a family vacation?
RELATED POST: 7 Days in Granada, Spain: A 1 Week Itinerary for Granada
As I mentioned, my family spent an entire month touring Granada, and we felt like we were still discovering more and more sites that we didn't see even up to the last day.
RELATED POST: What to do in Granada, Spain with kids: A Checklist!
What Our Family Experienced in Granada, Spain
In those 30 days, we visited
the Alhambra,
the Chapel of the Catholic Kings,
The Granada Cathedral
Mirador San Nicolas
Parque de las Ciencias
Flamenco
Parque Frederico Garcia Lorca
In those same 30 days we experienced
Tapas,
Chocolate with churros,
2 day hikes to Monachil
A country hike through the Paseo de las Bichas
Semana Santa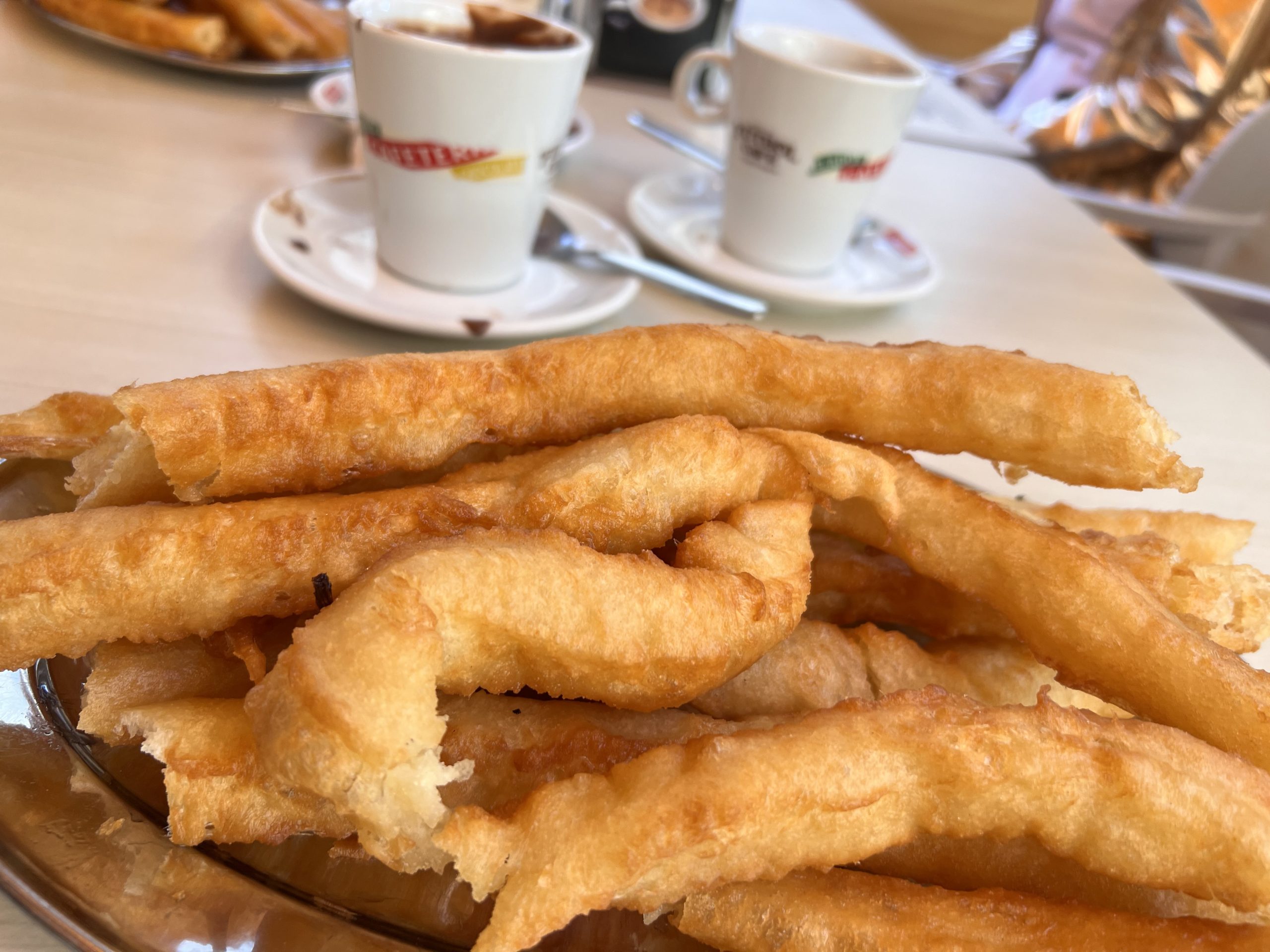 Further, during those same short 30 days, we
Shopped,
ate more pastries than I care to admit,
 enjoyed siesta,
Drank several cups of coffee under the shadow of the Alhambra along the Darro sidewalk,
Took a guided tour, and
Studied the many architectural styles around the city.
And, even if we would have gotten bored in Granada (which we never did), Granada is just a short bus, metro, or car ride away from a number of other great adventures.
Even if you wanted to dot your trip to Granada, with a couple of days at the beach, Almunecar and Malaga are only a short jump from the city.
RELATED POST: Easy Day Trips from Granada, Spain
How Long to Spend in Granada, Spain
You can find dozens of itineraries for Granada, Spain from 48 hours to several months.
If you simply want to hit the high points –see the Alhambra and Cathedral, have tapas, and walk the city, you can certainly do just those few activities in 48 hours.
RELATED POST: Granada, Spain in 48 hours
However, if you want to more fully experience the culture –coffee and tostadas in the morning to late dinners on the plazas –you would want to spend at least a week in Granada.
RELATED POST: Granada, Spain in a Week
Your family could easily spend a week simply walking through the city, never entering a single historical site, and simply enjoying the views, the shopping, and the food.
Even over the course of our family's 30 day stay, we never experienced the entire city.
In other words, if you want a relaxing getaway, spend a week or more in Granada. If you simply want to a quick stopover to say you have been there, then maybe you only need a long weekend.
However, my guess is that you will wish you had more time.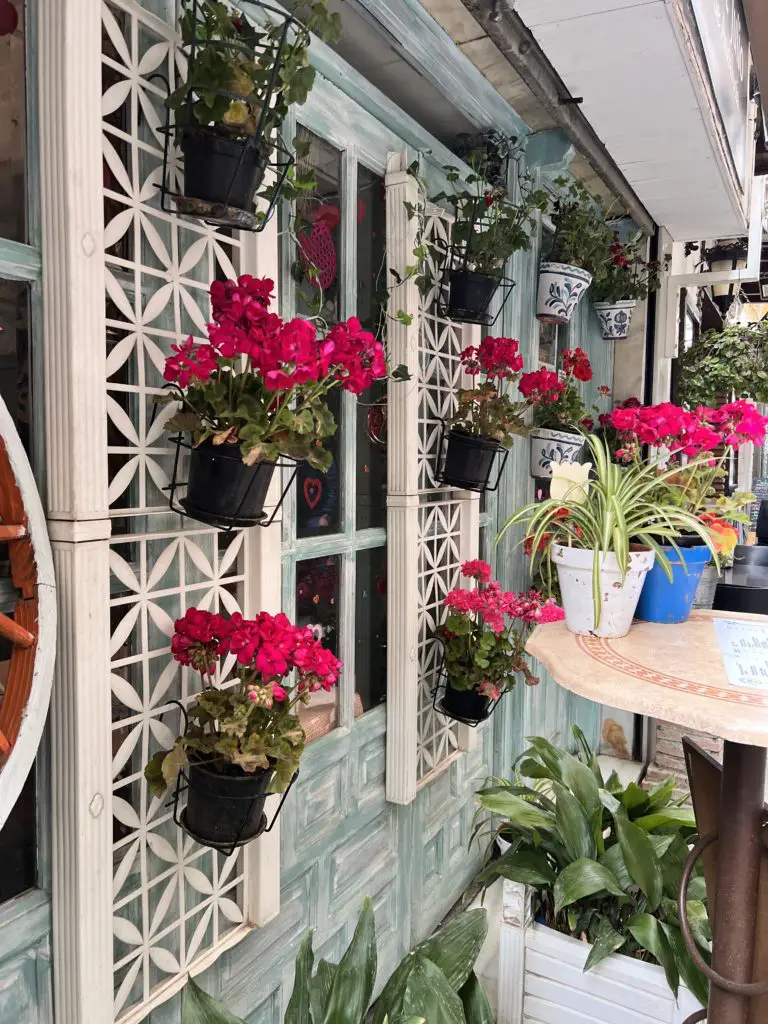 Traveling to Granada, Spain
Obviously Granada has a soft spot in my heart. I lived here for a brief time as a college student and now my family has spent a 30 day sabbatical in the center of the city.
Even after spending so much time there, we can't wait to go back.
No matter how many times we have hiked up to the Alhambra, we discover something new each time. Plus, the views at the top, not to mention the steep climb, are breathtaking.
Regardless of how many sunsets we watch from the Mirador San Nicolas, we look forward to the next.
And, tapas, pastries, drinks, and dancing are always a great way to cap off a day. Even if the day was simply a stroll through the city, a long siesta, and people-watching, Granada, Spain has something to enchant everyone.
Granada, Spain is well worth the visit, is great fun for couples and families alike, has enormous architectural and historical value, and is budget friendly.
I can't wait to return.