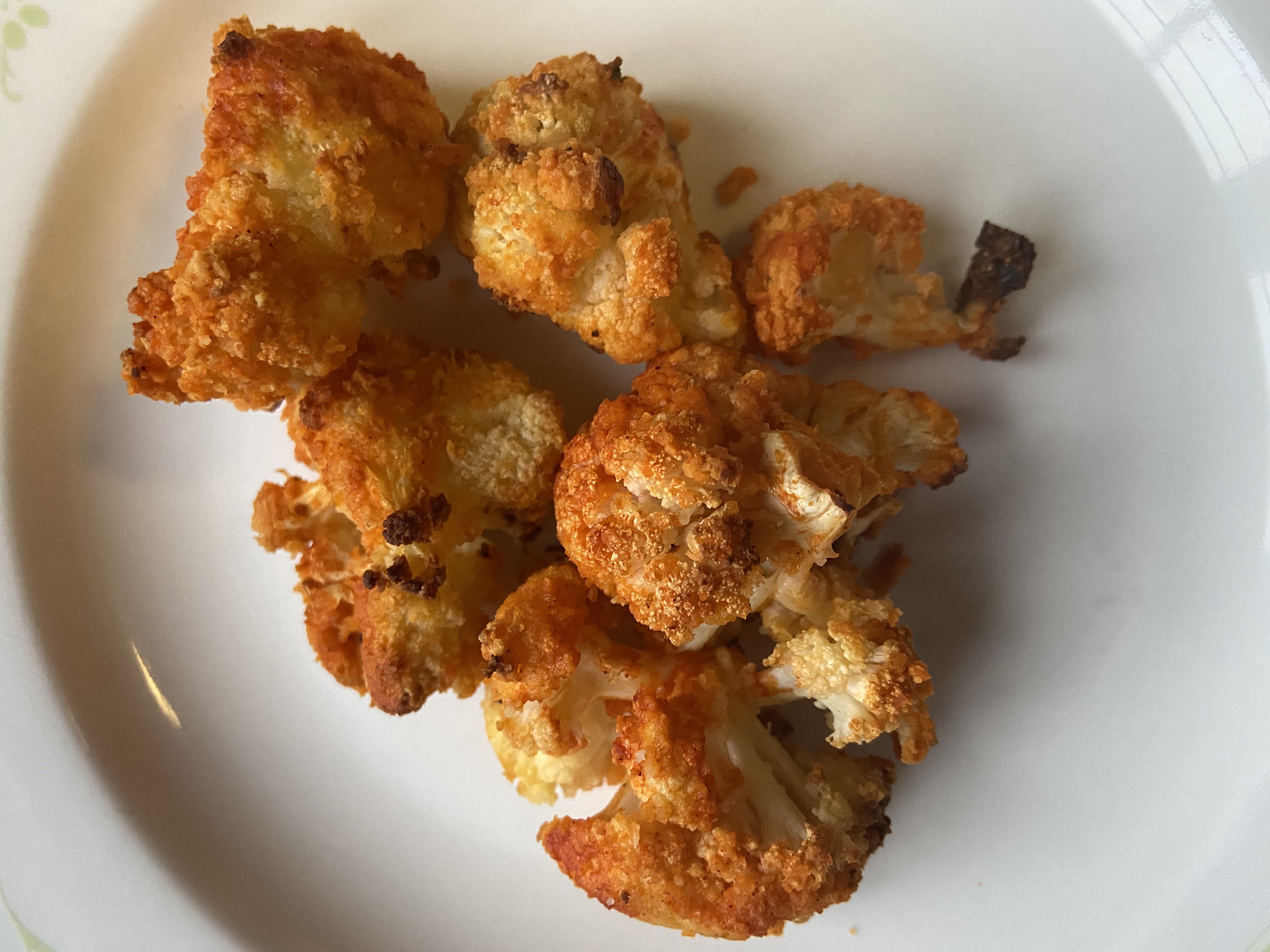 The Whole30 is hard enough when you consider how many things you can't eat. Sadly, our Whole30 adventure coincided with the Super Bowl, but my husband and I were resolved to still make a football worthy spread. So, we threw together these DELICIOUS WHOLE30 BUFFALO CAULIFLOWER BITES!
(This site contains affiliate links from which I may receive a commission if you make a purchase.)
Read more about our Whole30 game day recipes here.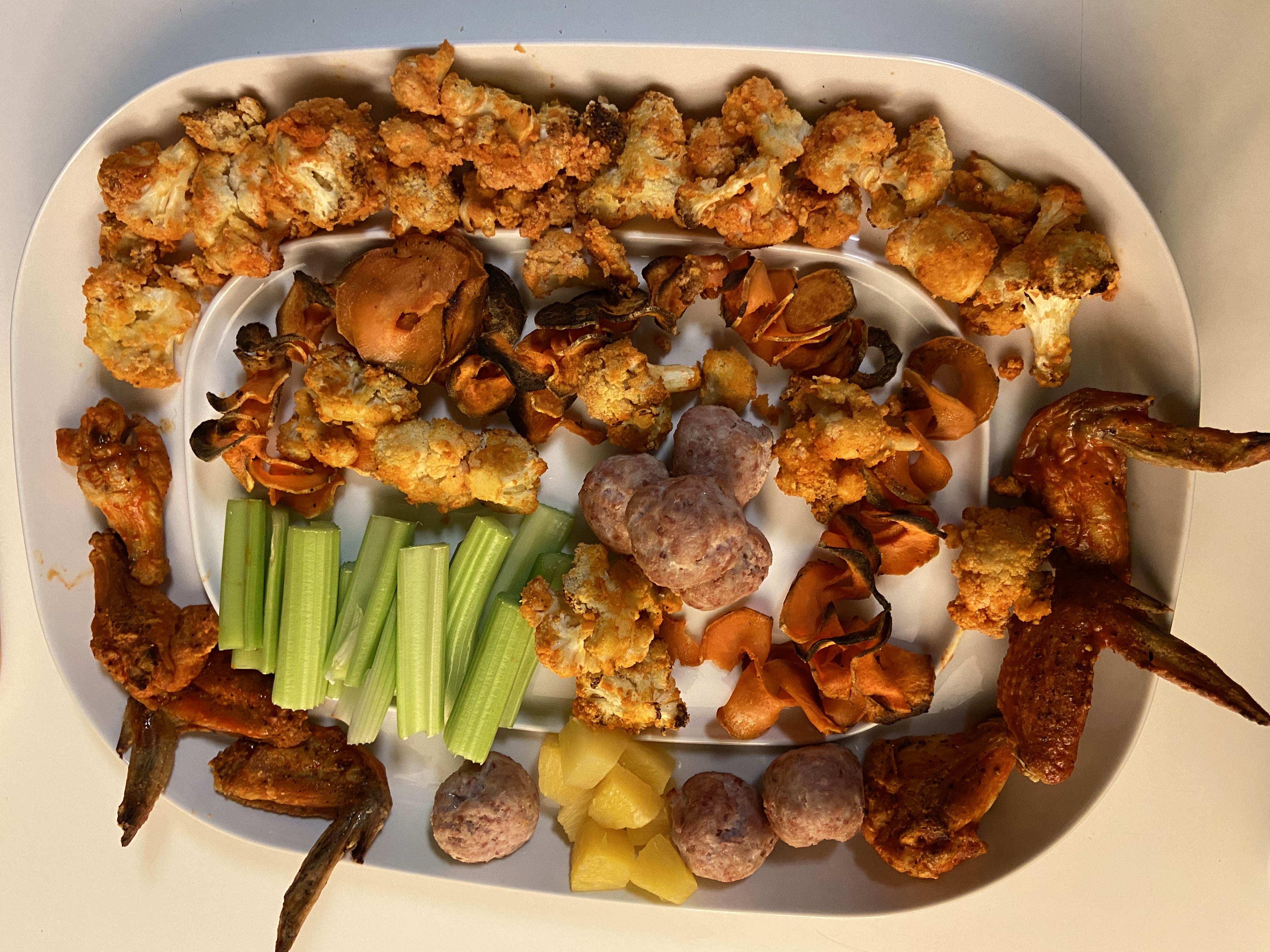 With a little bit of luck, these Whole30 Buffalo Cauliflower bites were DELICIOUS. They were our favorite food of the night.
Now, I am not usually someone who loves imposters. I mean…if you want wings, eat wings. This is cauliflower, right? Although these Whole30 Buffalo Cauliflower Bites look like cauliflower, their flavor will surprise you!
They are a low calorie, Whole30 compliant, perfect for game day food that will become part of your regular veggie mix.
If you aren't worried about Whole30, use the Buffalo sauce of your choice. If you are doing the Whole30, then check out this Primal Buffalo Sauce made with avocado oil and NO SUGAR!
These were great in this dressing that is also Whole30 compliant!
For best results and easiest clean up, I recommend these silicone mats. No sticking!
WHOLE30 BUFFALO CAULIFLOWER BITES
Course: Uncategorized
Difficulty: Easy
Delicious Whole30 compliant Buffalo Cauliflower Bites
Directions
Evenly coat cauliflower in whisked egg.
Add 1/2C almond flour to cauliflower until well coated.
Cover baking sheet with silicone baking mat. Bake cauliflower at 400 (F) for 25-30 minutes or until slightly brown on edges.
Remove bites from oven and toss to coat in buffalo sauce of choice.
Replace cauliflower on baking tray and broil for 3-5 minutes.
Let cool, then enjoy with this Tessemae's Whole30 compliant ranch dressing!
ENJOY! The best thing about this recipe besides the taste is that you don't have to feel too guilty about eating the entire thing. These were a shockingly delicious treat for me and my husband.