12 REASONS WHY YOU SHOULD SEND YOUR KIDS TO CAMP: FROM A SEASONED CAMP COUNSELOR
Hey, moms. Are you like me? Wishing your kids would just stop growing for a minute? I need just a few more little snuggles if I am not having any more babies. And, now I am wondering if I should send my kids to camp?!
SHOULD YOU SEND YOUR KIDS TO CAMP?
I got a dose of reality the other day. I looked down at a camp flyer, ready to toss it in the trash because my kids just aren't big enough for that, and realized that my oldest is now camp age! WHAT? Where did the time go?
My immediate response was to think that my child isn't old enough, not mature enough, not independent enough to spend a few nights away from home without his mommy. The deeper feelings were that this mommy is not old enough or mature enough to let my child disconnect from me for a few days.
As a mommy, I like to feel needed and important. You especially want to feel needed and important to the little humans who are so important to you.
But, like any mother, I tried to put my feelings aside and talk to my kiddos about camp. Sadly, they were on board from the first moment I mentioned it. Far too eager to leave my little nest, they were ready to leave for camp that day.
So, I huddled up my support team, because every mommy needs a support team, and asked for input.
I turned to the most seasoned camp counselor I know, a brilliant camp pro who has more than 10 years of camp counseling experience. A wonderful young woman who truly loves kids who might have even loved on your kids considering the thousands of kids she has counseled!
WHY YOU SHOULD SEND YOUR KIDS TO CAMP!
She talked me down off my mom ledge and gave me her top dozen reasons for sending your child to camp this summer. And, we thought that maybe you need to hear this too!
1. Countless Memories
Do you remember face sundaes, paint balling with friends, walking in the woods in the middle of the night searching for gorillas, eating a week's worth of snacks in one evening, giggling at all hours of the night with friends? Do you remember team competitions, swinging into the water, or flying off a blob into murky lake water?
If you remember them, you probably treasure those memories. They were probably some of the funniest and most memorable days of your young life.
If you don't remember them, then you probably didn't go to camp to have the opportunity to create those memories.
Instead, you stood by, on the first day of school, listening to your friends talk about what a great
time they had.
Camp is a place where children make some of the best memories of their life.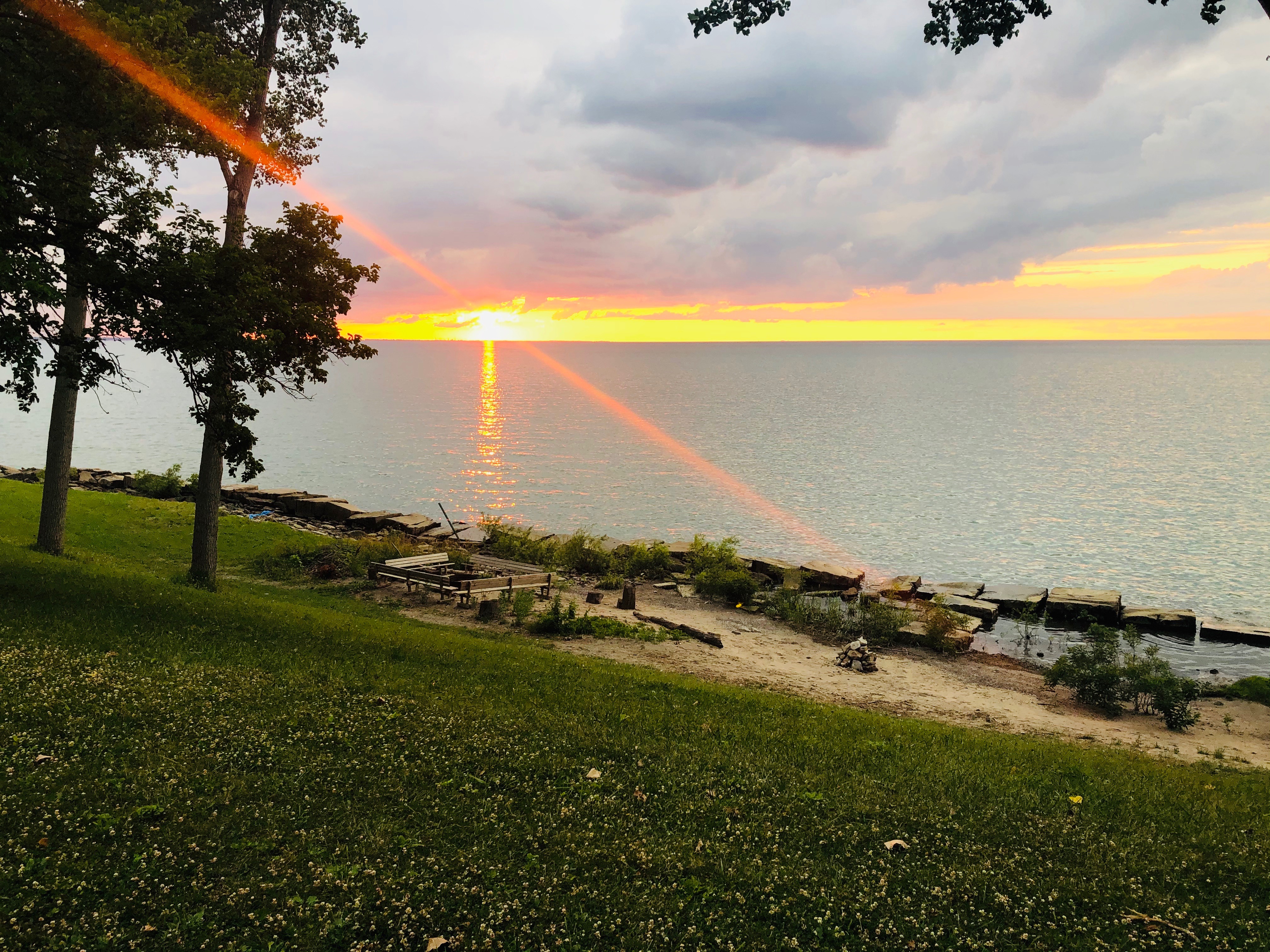 2. FRIENDS: SO MANY FRIENDS
Want to know what happens when you leave your kids alone with 100 other kids their age?
They make friends instantly!
Worried that your child might be lonely? Don't be. Camp is a special kind of place where children immediately band together over cafeteria food, late-night snacks, and wild adventures!
They create special camp friends. And, even though some of those camp friends may only be people that they meet for one week, others will be children that they see every year if they return to the same camp. This leads to deep and lasting bonds!
Honestly, one of my college roommates and bridesmaids was a camp friend with whom I maintained a lasting relationship!  
3. COUNSELOR: SUCH COOL COUNSELORS!
People who volunteer or work at camps are FUN! They might actually be people who haven't quite grown up themselves.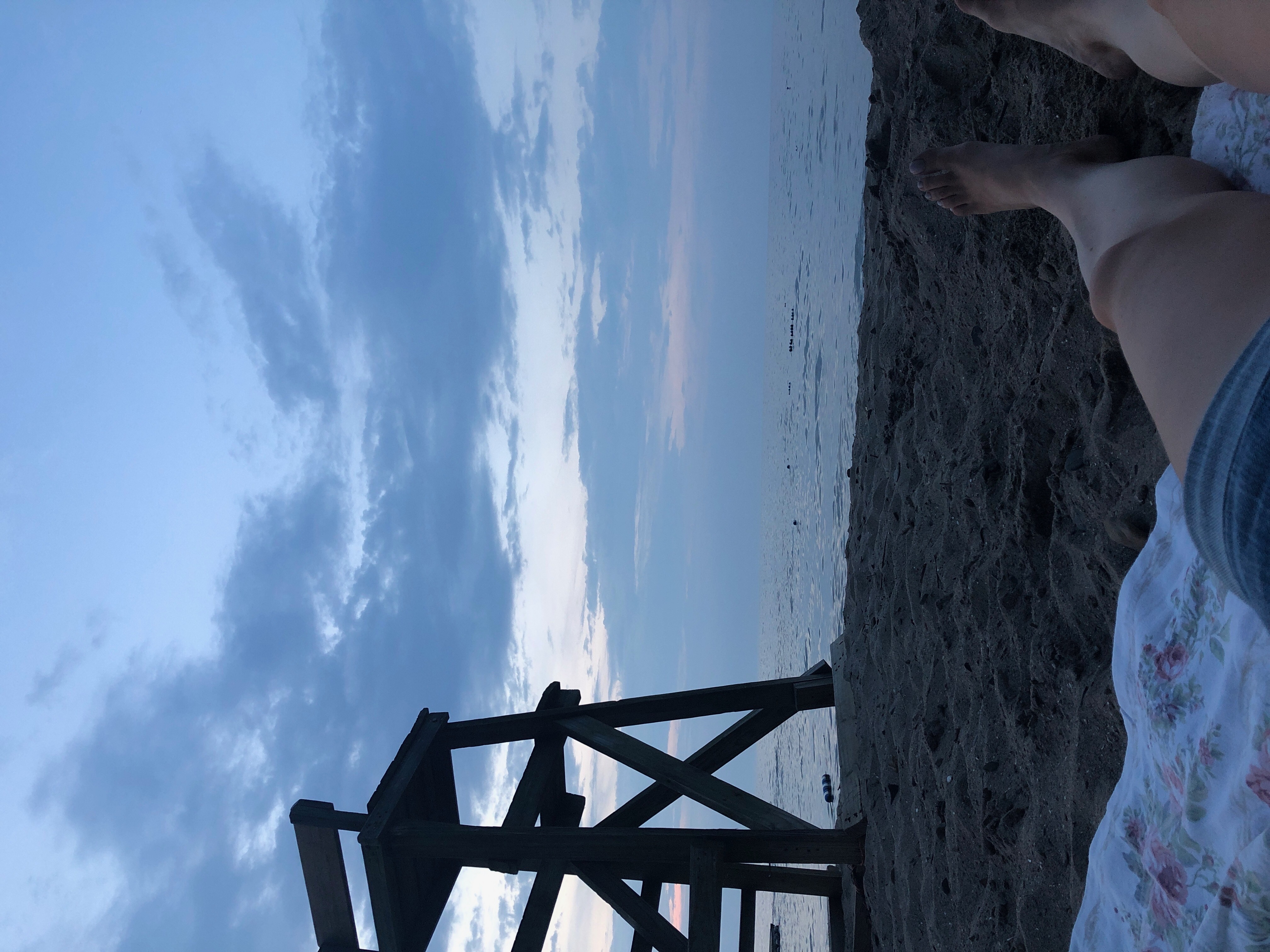 Plus, (at a reputable camp!) they are background checked, certified, taught, educated, and experienced in working with kids, running jet skis, or repeling.
Really, they are probably safer than you!
These highly talented and trained individuals are a unique and important influence in your child's life! They invest in your child in a very real way, and they don't need sleep to do it!
As a mom, it is very hard not to love someone who loves my kids, and these counselors love your kiddos!
What a great way to build a mentor into your child's life who will speak to them with love and honesty.
Camp Counselor's are awesome, and I know the best one!!!
3. Being a kid is highly encouraged at camp
At camp, kids are supposed to BE KIDS!
They do gross stuff that you would never let them do at home.  They play games that you would never tolerate, and they participate in activities that you could never organize! Think 100 kids screaming across the lawn at you…terrifying…not at my house.
Aside from the activities, they get to have daily conversations with other people (children) who care about the same things they care about.
Tired of Fortnite stories? Send them to camp, so they can talk about it with friends.
Tired of hearing about that girly tv show? Send them to camp, so they can talk about it with friends.
Everything  is fun at camp because it is all tailored to the age of your child!!
4. Camp promotes INDEPENDENCE
Even though you are highly encouraged to BE A KID at camp, being away from home does promote independence.
Showering? Up to your child.
Toothbrushing? Up to your child.
Sunscreen, bugspray, towel, swimsuit…your child is required to take care of that themselves (ok, maybe with a little help if they are fairly young).
Camp promotes independence and responsibility while also being under the supervision of people who are trained to work with them. Your child will be responsible for finding his or her own towel, putting on his or her own shoes, and even…gasp…making sure his or her own clothes make it onto their bodies!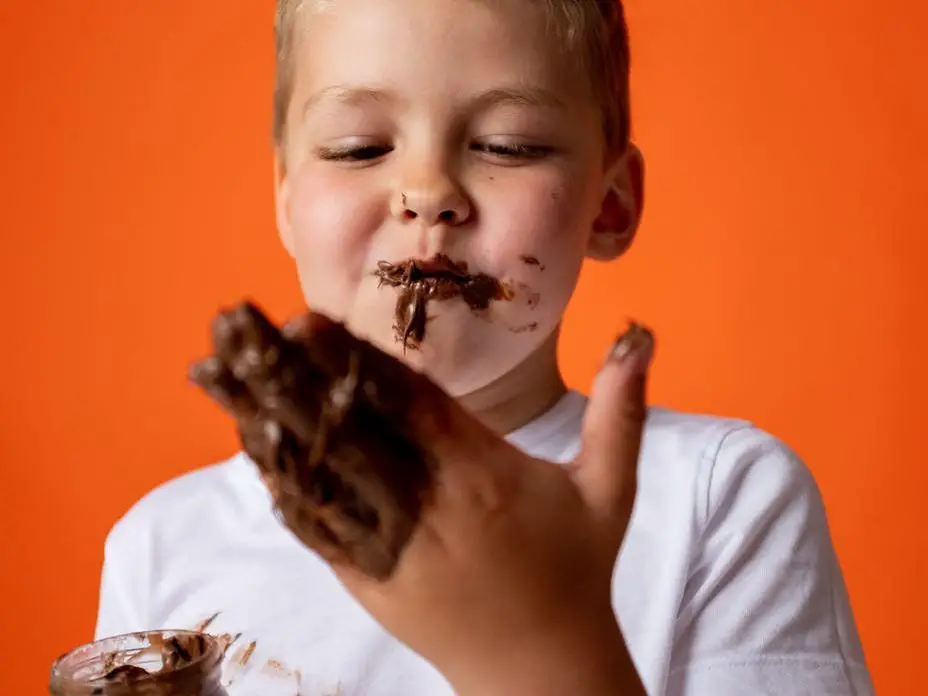 Just be aware…your kid might just choose to be the stinky kid! One of the benefits of camp!
5. Unique experiences and opportunities!
Want your kids to learn to rock climb, jet ski, paint ball, dance, zip line, and boat all in one week? Send them to camp.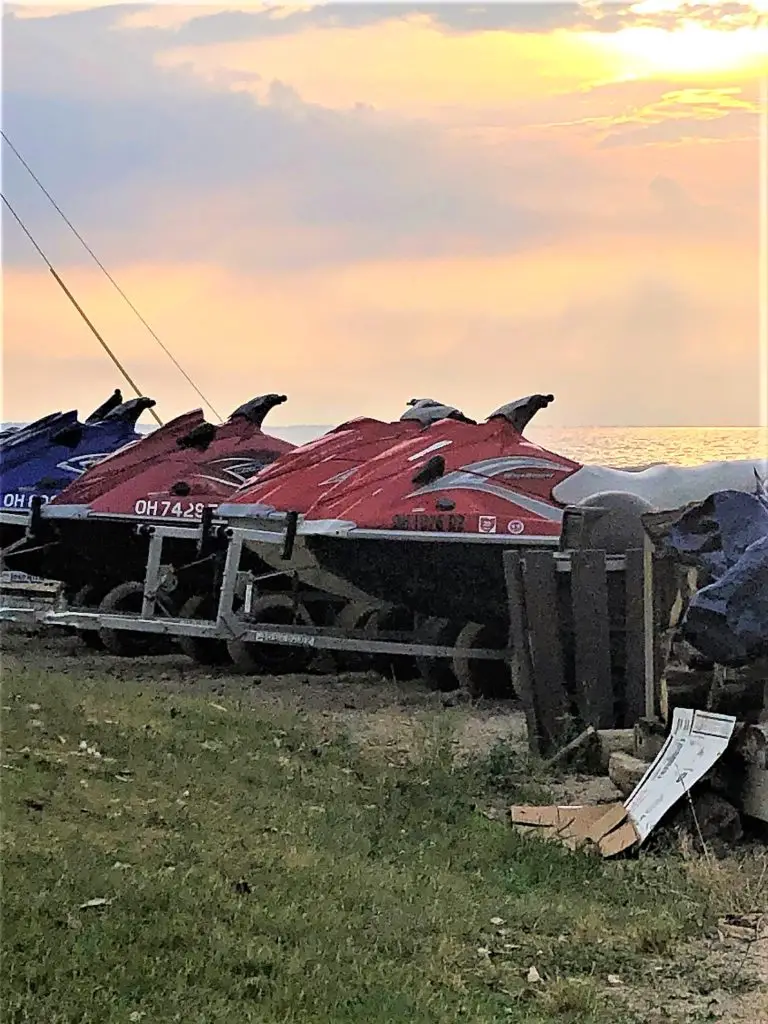 You can't plan those activities in one week. You have other things to do like cook, clean, and work.
But camp can.
Many camps cater to a variety of activities in one location. Your kids may get the opportunity to do things that they may never do again in life.
6. Deeper faith connections at a faith based camp.
Are you looking for a way for your children to deepen their faith or biblical understanding?
Do you want your kids to have their own faith instead of yours?
Send them to a camp where they are surrounded by kids and adults who are teaching them faith in a way that kids can understand.
This way, your kids don't have to constantly hear about it from you. Instead, they learn about it from those awesome counselors, those fun activities, and their friends with whom they have developed a deep bond. This allows your children to deepen their faith on their own rather than just regurgitating what you have told them.
7. Escape from the real world into an awesome reality
Not quite the real world, not quite vacation. Camp is a different sort of reality where kids are the main focus!
No chores, no assignments, no sleeping in. What a strange combination!
Camp is a complete disconnection for kids from their everyday but isn't a time for them to just sit around.
8. NO KIDS FOR A WHOLE WEEK
My friend, I can't only tell you about the amazing benefits of camp for kids. I also have to highlight why you should send your kids to camp for your SANITY.
How does an entire week where no one asks you for macaroni and cheese sound? What about an entire week where you don't have to touch anyone else's dirty underwear? No one sticking their fingers in your face at 6:00 am? No one asking you for a snack?
What is this place?
Well my friend, it's camp. A week without kids, and you can enjoy iced coffees by yourself and not have to hide your secret stash of cookies!
9. JAM PACKED ACTIVITY FOR KIDS
Are you tired of doing the same thing every day with your kids in the summer? Do you have to constantly fight the "I'm bored" chorus?
Do you have to set timers on screen time?
Camp is so jam packed full of activity that your kids won't have time to say that they are bored.
And, even when they don't have an activity on their schedule, camp has so many other free-time activities that your kids won't know where to start: hanging with friends, canoeing at the lake, soccer at the pitch…endless.
Your kids will come home exhausted! Another great perk for you!
10. Teaches your kids about service and considering others
Camp teaches your child to look outside of himself. For a brief window, your child has to consider more than just his own four walls.
He has to consider his new friends, his counselor, his schedule, and then himself.
Camp might teach your children to have to consider others before themselves.
It might not take them long to realize that their new friends don't like seeing their dirty underwear on the floor, and it might not take them much longer to realize that no one likes their stinky breath!
Camp teaches your children that their decisions concern more than just them. Camp teaches your children that they have to consider other people, people they might have never met before, first.
11. CAMP TEACHES YOUR CHILDREN TO CONSIDER PEOPLE WHO ARE DIFFERENT THAN THEM
Further, camp might expose your children to other kids who look different, talk different, or even have different bodies than them.
Camp might be the perfect place to shake up your children's world view. Teach them about different cultures and abilities.
Camp might teach your children how to play with and consider children with different physical and mental needs than them. Thus, considering others before themselves.
12. Your child will learn important life lessons
Camp puts your child into a situation where he has to learn and grow. He will have to figure out how to get himself out of bed and to the cafeteria.
He will have to learn how to consider others. And, he might even have to learn new skills and sports.
Learning how to be considerate, flexible, and independent are major camp takeaways.
YOU SHOULD SEND YOUR KIDS TO CAMP!
Even though you might want to keep those little ones little, the lessons that they can learn at camp, surrounded by new friends and adults who will care for them, could be a tremendous growing experience for them.
Mommy, you, like me, are likely trying to soak up every moment of snuggly innocence that you can get from your children. However, we all know that we want the best for our children.
So, if you are considering sending your child to camp and need a little nudge in a positive direction, I hope that this list helps!
All of the pictures featured here are of Beulah Beach Camp located in Vermillion, Ohio! Check it out here!
WHAT TO PACK NOW THAT YOU DECIDED TO SEND YOUR KIDDO TO CAMP?
Looking for what to pack your first-time camper? Here are a list of must-have packing items that you should make sure are in your child's camp bag.
Bug spray or try these bug bands.
Swimsuit
Pajamas
Two extra outfits than the number of days that the child is spending
1-2 sets of dress clothes if they have more formal evenings
(PRO MOM TIP: Most camps will allow you to send mail or leave notes for your child throughout the week. Coordinate with your child's camp counselor or director to make sure that your child has a note every day of the week at MAIL CALL! These could include simple notes, letters, snacks, gifts, or even pictures to help them feel extra special!)