Something he will actually love for Valentine's Day! 12 Days of Valentines.
(*Links on this page may be affiliate links from which I may receive a commission if you make a purchase.)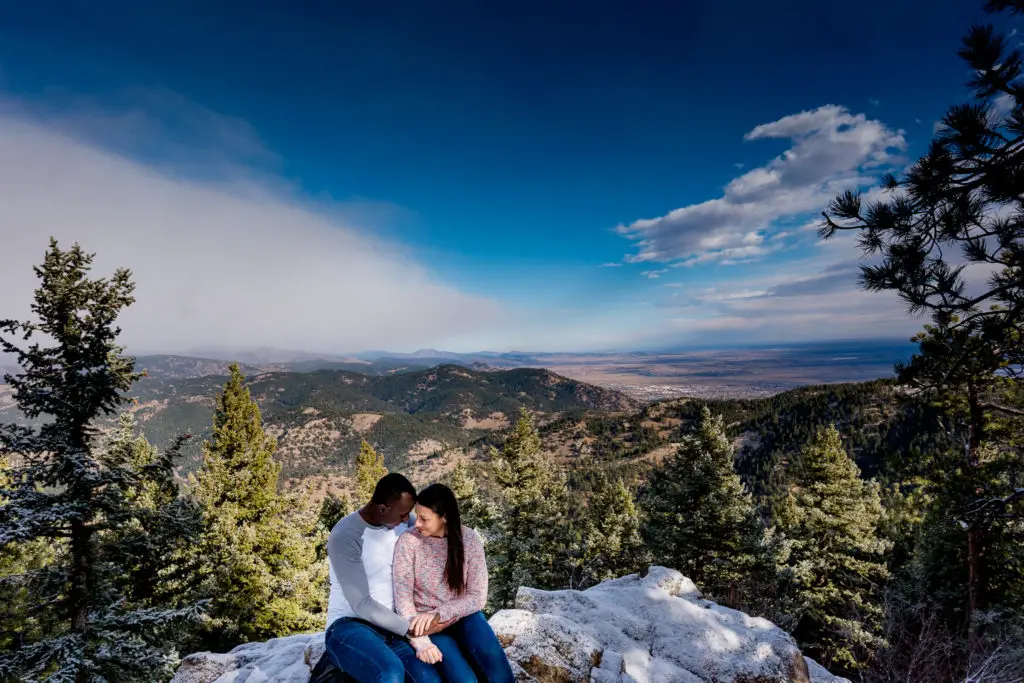 On the first day of Valentine's Day my true love gave to me…. Oh wait; you don't know that song? Well, I'm no lyricist, but a few years ago I decided that instead of gifts I was going to tap into my husband's true love language and ditch the tchotchkes and work shirts. 
(If you are looking for the checklist for this project, click here.)
Valentine's day so often focuses on the woman rather than the relationship, and I wanted a way to show my husband that I love him in a new way.  
DIFFERENT WAYS TO SHOW HIM YOU LOVE HIM.
Instead of gifts, I crafted some ways to tell him, "I love you," everyday in a new and creative way. Some of them were well-received, others made him blush, and some I never really heard anything about. However, overall, my husband approved and yours will too!
Now, if you are glancing at this post the night before Valentine's day, then maybe you can adapt this for another time. This plan does take some planning, organization, and time. All things that I know your are lacking in. But, if your marriage needs a little revving, your husband needs a little affirmation, and you are willing to make it happen, this is an experiment you are guaranteed to enjoy! 
COMMIT TO THE ENTIRE 12 DAYS
First, a few disclaimers. If you commit to this, do not stop. If you tell your  husband that you are going to do the 12 Days of Valentines, then you get into a fight, get busy, or forget, then the whole experiment fails. Follow through even if you are mad at him. Buy and orchestrate the entire process in advance, and set reminders on your phone for what you are doing on which day.  
For example, if you are sending pizza, order through the app for a future time. If you will need a projector, borrow it from a friend IN ADVANCE. I kept a secret stash under my side of the bed (a place my husband never goes) with all of my supplies, list, and daily reminders. I also put in hours in advance making everything look nice. I hit Hobby Lobby, TJ Maxx, our local donut place, and Redbox well in advance to be sure that we had everything that we needed.  
Finally, use your own imagination. If you find something that works better for you, then use that. If you know that your husband would rather watch a football game than a movie, then do that. If you know that your husband would rather play video games than have a Nerf war, do that instead.  
Note: I started my 12 days of Valentines on February 2, which means that my last day was February 13. That way, if my husband made Valentine's plans, or we wanted to do something special, I would not have to change my plans. You can adjust it for your own plans if you wish.  
My 12 Days of Valentines:
Day 1: I Love You Puzzle.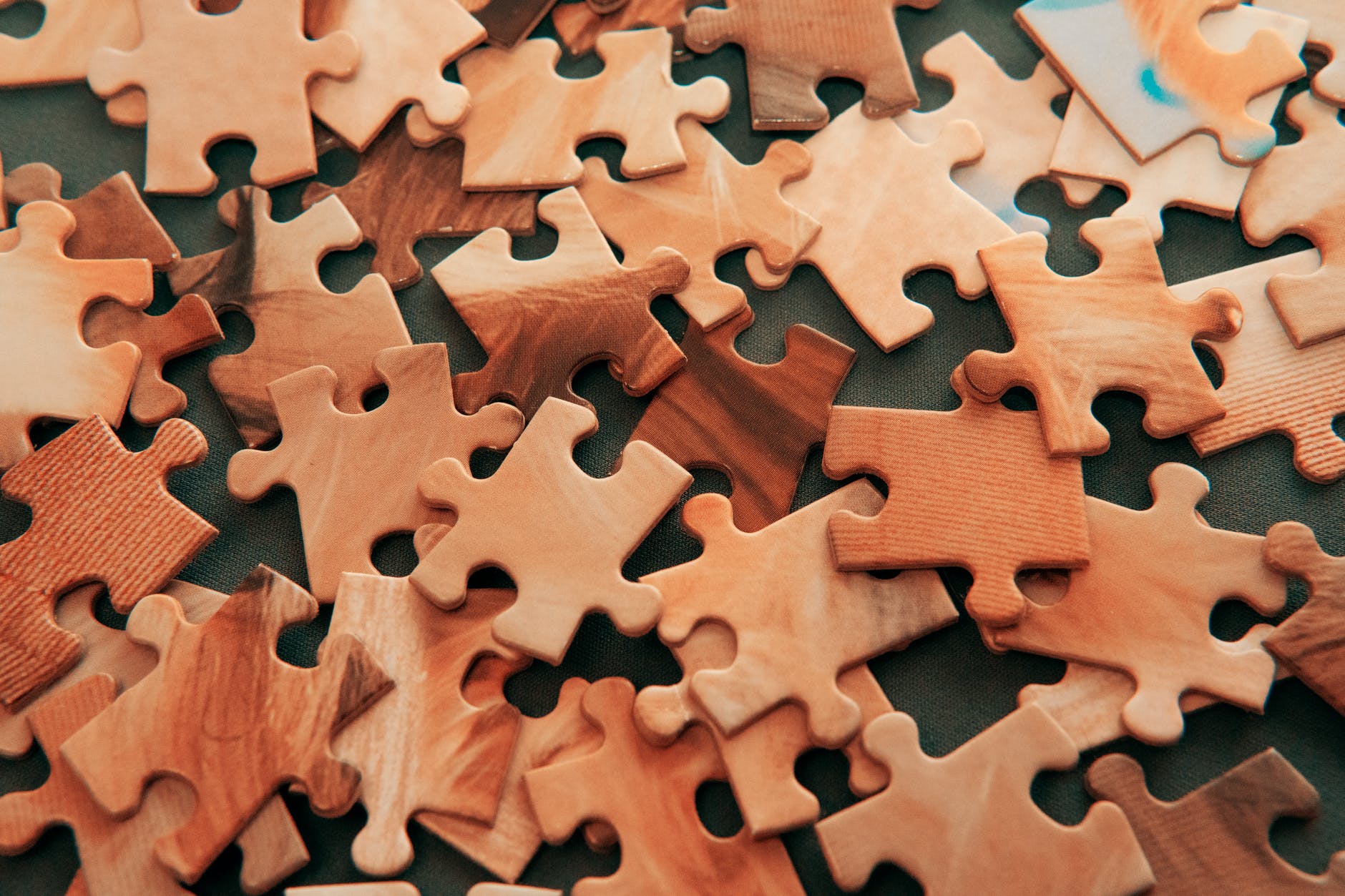 This one is simple enough and is your introduction. Grab a small blank puzzle with just a few pieces from your local hobby shop (I love Hobby Lobby for things like this). Or order this one here. Put the puzzle together and decorate it. Include at least one "I Love You" and maybe a little poem about how roses are red, violets are blue, this is the first of 12 Days of I Love YOU! 
Next, either wrap the puzzle pieces into a box and place it on his seat for when he goes to work, or hide them in obvious places like the bathroom mirror for him to find. Even though it is a small gesture, it is sure to get a smile and at least a little spark of intrigue! 
Day 2: Donuts Delivered to work.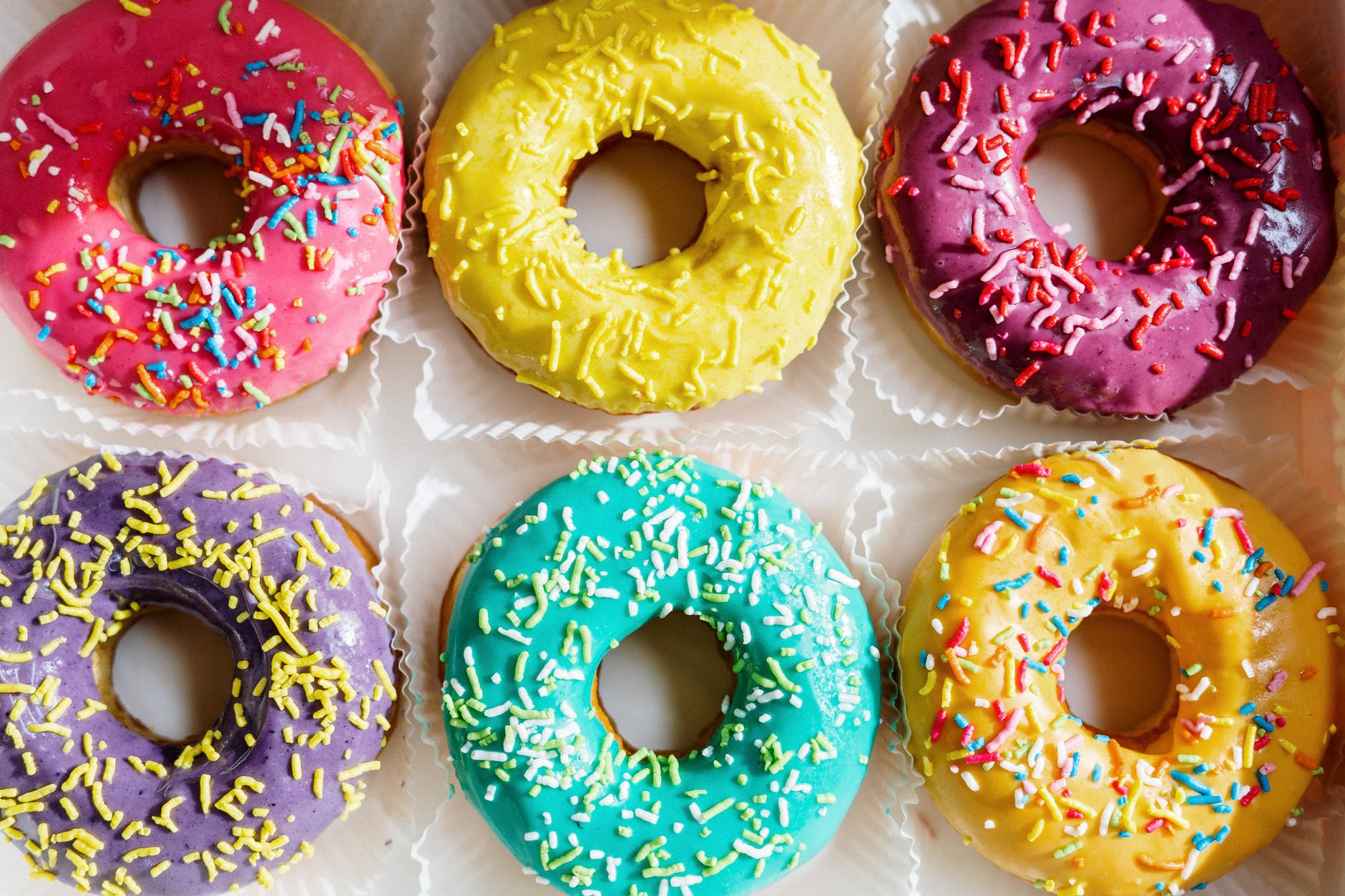 I often fail at telling my husband I love him, and I often fail to show him affection in public. My husband spends most of his time with his little group of coworkers. So, on the second day of Valentine's Day my true love sent me DONUTS! (Or maybe the breakfast pastry of your choice).  
If you have a local bakery delivery service, organize for the donuts to be delivered directly to the office with an I Love You message on the inside of the box.
Or, if, like me, you do not have a local delivery bakery, recruit a trusted coworker and ask him to bring them to the office. Call the bakery in advance, pay in advance (maybe with a generous tip), and ask them to write in the box! These were a huge hit, and I am grateful to our friend for helping deliver them! 
Day 3: Favorite candy in the glove box.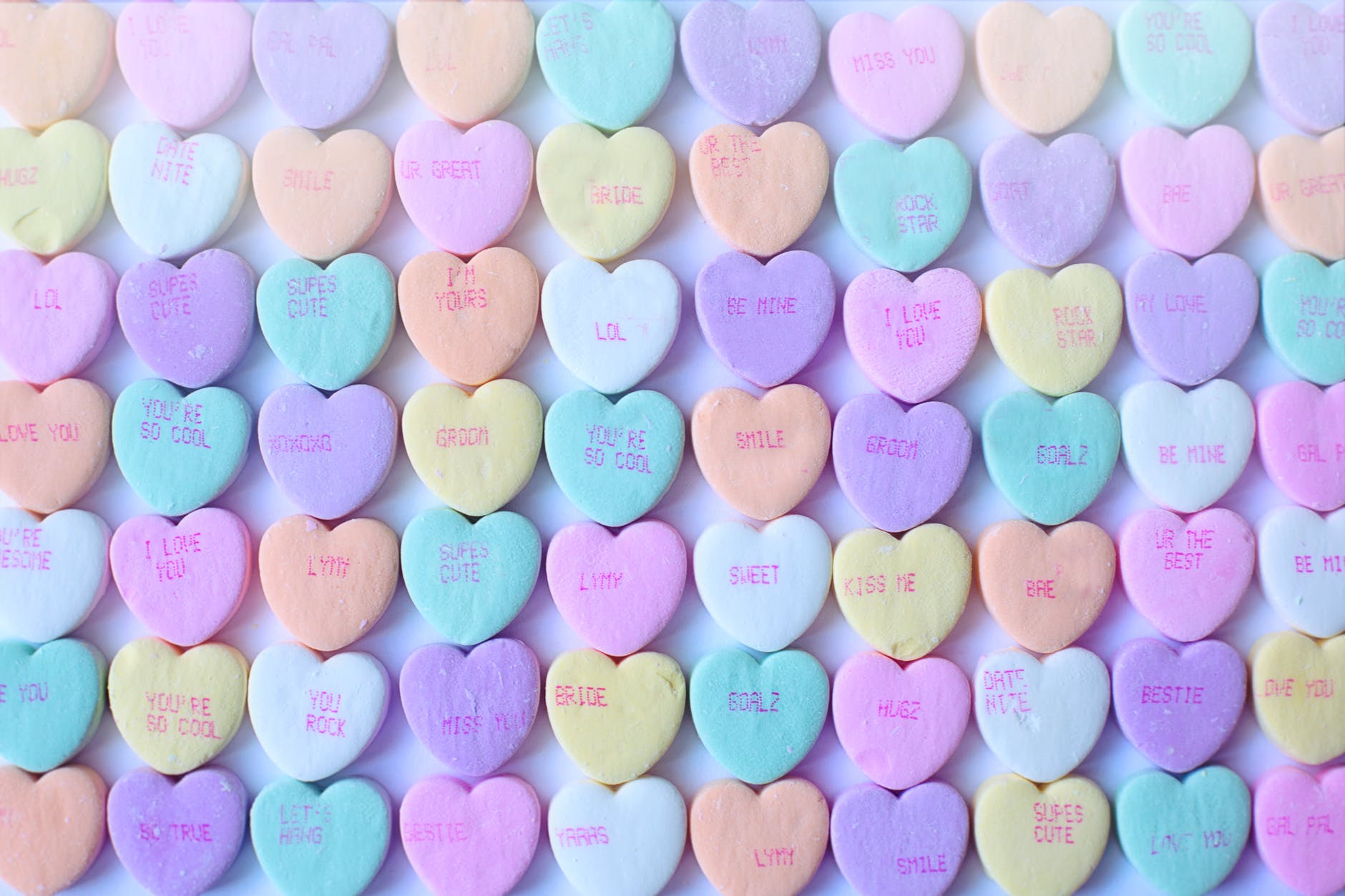 Like I said, not all of these are extravagant or expensive. But they are an opportunity to show your husband that you know him, that you are thinking about him, and that you love him. Grab a box (or twelve) of your husband's favorite candy. Simply stick it in the glove box then add a note on the steering wheel to "check the glove box."  
Day 4: Movie theater at home.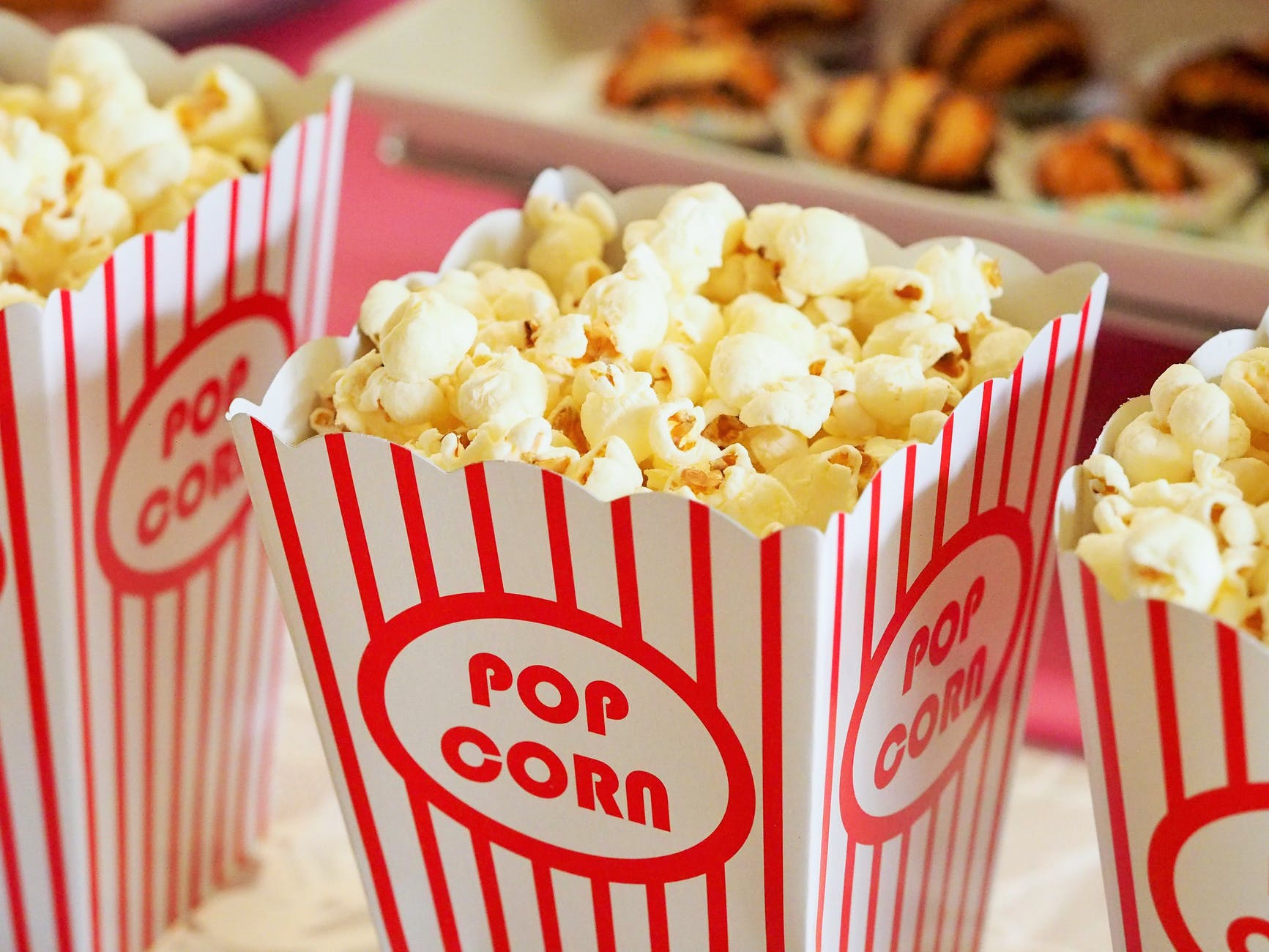 This is a great date night in. Hang a sheet or projection screen in your basement or other room in your home that can be 100% dark. Then connect a projector to your computer and watch a movie on the big screen.
My husband had no idea; plus, for bonus points, I rented a movie that I knew my husband had been wanting to see but didn't think I would enjoy.
After we put the kids to bed, I simply left him a note at the top of the stairs that said "come to the basement." He came down to find a movie, a projector, popcorn, blankets, pillows, and, of course, me! He was shocked, surprised, and delighted! 
Day 5: Lingerie in a bag.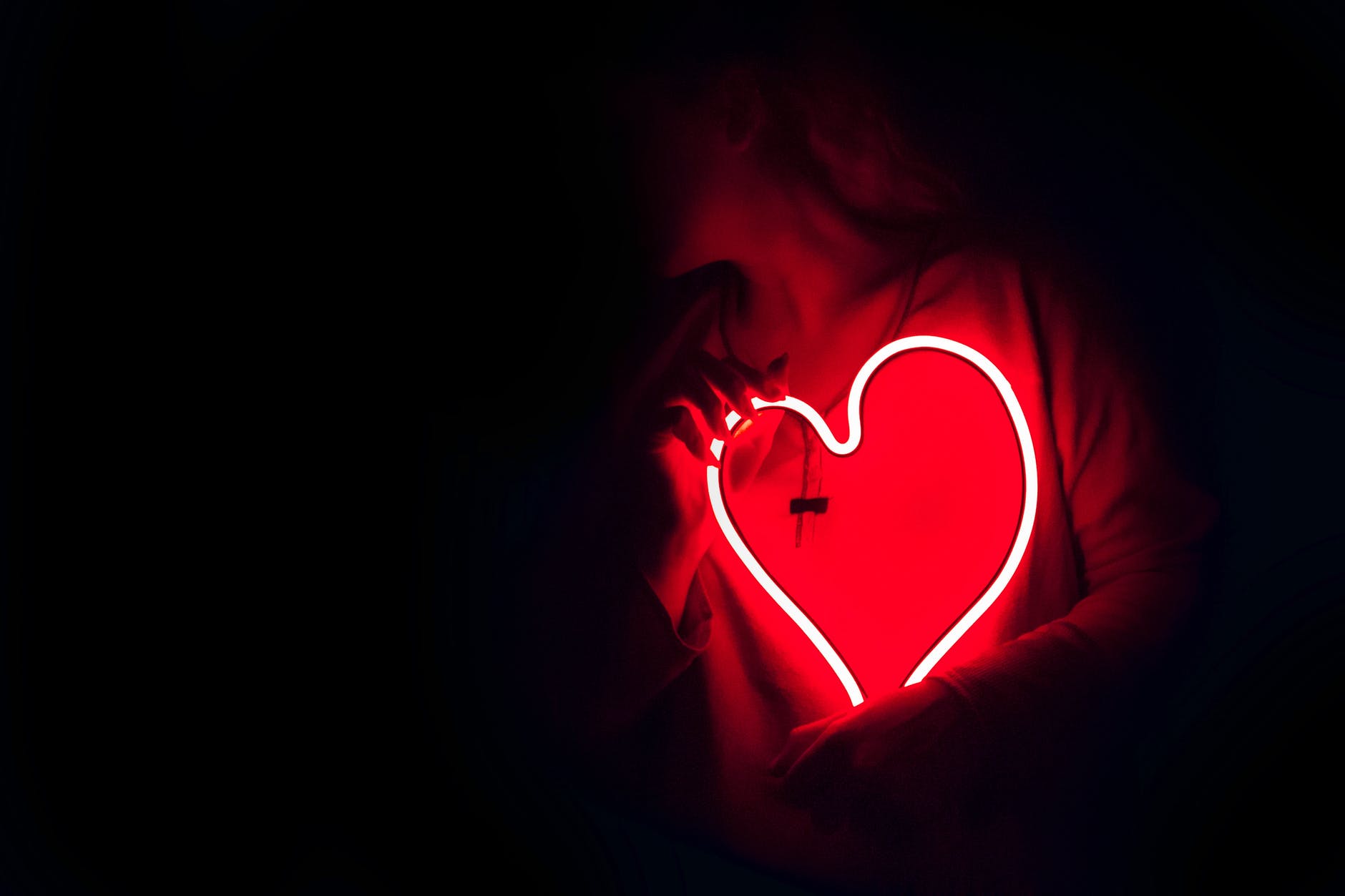 No, this post is not PG. This is another simple one but sure to drive your husband crazy!
Buy a new piece of lingerie or simply a new pair of panties. Tuck it into a small gift bag. Put it by his bathroom mirror, on his car seat, or in his work bag.
Simply include a small note that says "For Tonight." The suspense will have him thinking about you all day! I think you can piece together the rest from there! 
Day 6: Nerf war.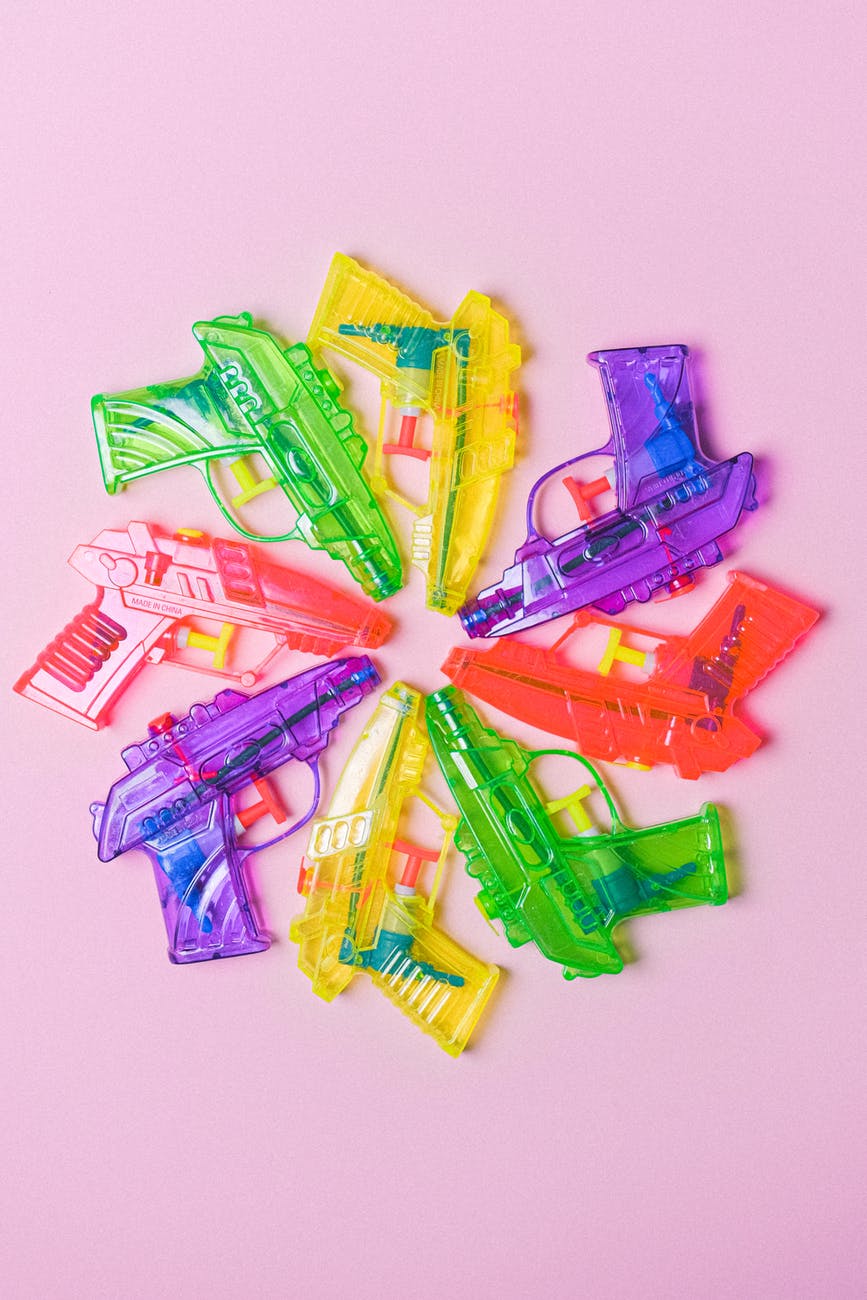 Involve the kids if you want on this one, or just know that every man still wants to play with Nerf guns!
After you have had some romantic date nights, it is great to interrupt it with some fun and novelty. Pack a new (or one from your collection if you have young boys) Nerf gun and some Nerf darts into a box or bag and wrap it up for your husband.
Leave work a few minutes early so that you are sure that you are the first one home. Suit up, load your ammo, and hide.  
Leave the box/bag in front of your entryway or hanging from the door knob to be sure that he sees it.
Put a big, obvious sign on it that says OPEN ME BEFORE YOU GO INSIDE. When he opens it, he will get the picture. Make sure that you and the kids are hiding. Then, the war begins! Ambush him, run, hide, play. It is a great way to set the tone for a fun evening and stifle any frustrations that you might have with each other!  
Check out this 6 pack of Nerf Guns that are perfect for day 6, or family fun!
Day 7: Sheet adventure.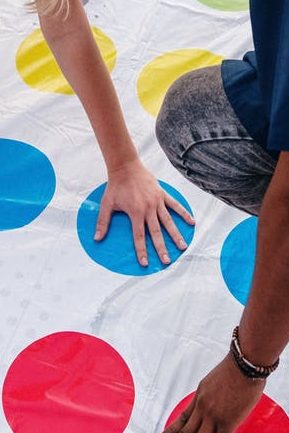 This one is not original to me and honestly, I do not know who originated the idea. However, I now know that there are a variety of vendors who have entire businesses dedicated to romantic sheets.  
I am not that savvy nor willing to spend that much money. So, I tried my own! Buy an inexpensive sheet –inexpensive because you are going to destroy it. Paint 4 squares on it (think Twister) and put a naughty or not-so-naughty action on each of the four squares. Spin the Twister wheel and see where the night takes you. Have fun! 
DAY 8: Notes covering the interior of his car.  
Buy a simple Post-It notepad. Write love notes, simple, sweet, suggestive, on all of them (or as many as the car's interior will hold) then sneak to your husband's car in the morning and wallpaper the interior.  
Why the interior as opposed to the exterior?
Well, you may not want them blowing off in the wind. Your husband might be running late and not have time to remove them all, or he might be a little bit of a romantic who would like to keep them.
At any rate…interior! Just seeing all the notes will make him blush, and leave him thinking about you ALL day!
DAY 9: Heart shaped pizza delivery.  
This is another public one that might make him blush!
Many pizza places offer heart-shaped pizzas around Valentine's day. I prefer to use Papa Murphy's because my husband can actually use the oven at work, but a delivered pizza will work just as well!
Send a heart-shaped pizza to his work just before lunchtime. The office will be happy, and your husband will be glad to know that you love him and are thinking about him.  
Warning, be sure to get in touch with a trusted co-worker to be certain that he does not have a lunch meeting, an excursion, or any other restriction against having food in the office.
Again, if your location lacks a delivery service, drop the pizza off yourself, or ask the trusted co-worker to grab it for you! Notes in the box, heart-shaped pepperoni, or a message on the box is a way to take this to the next level! 
DAY 10: Book a babysitter.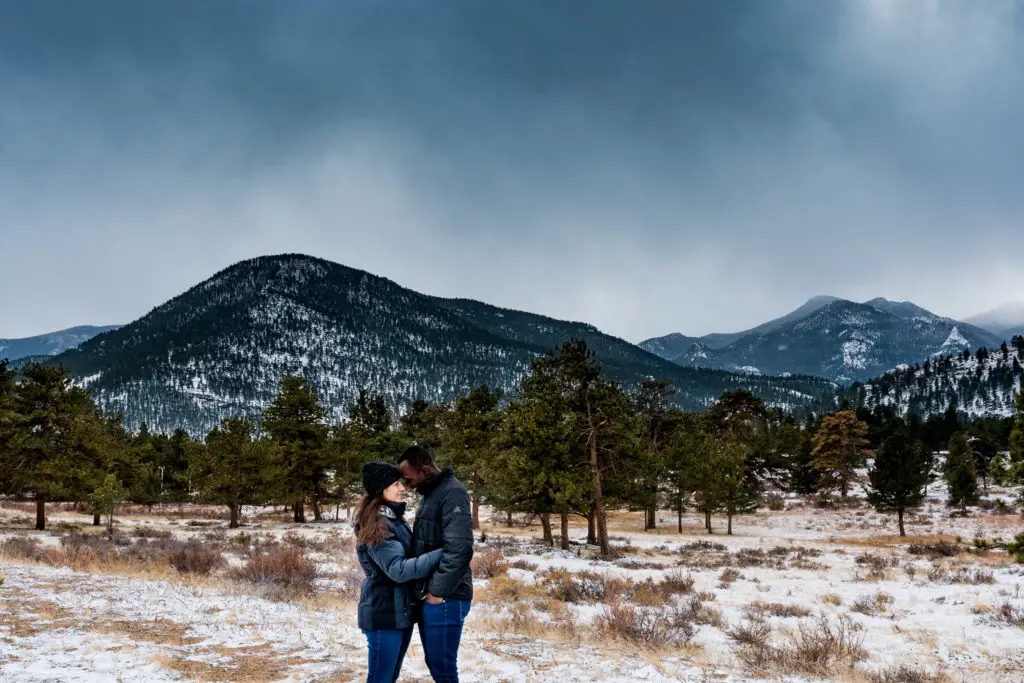 Organize to have a babysitter come to the house for an afternoon or evening. Spend that time sharing a meal, escaping alone to a store, seeing a movie, or just taking a walk or drive alone. Investing in quality time with your man is so important.  
This time is all about connecting together outside of your home and outside of your responsiblities. Be kids again, talk about your dreams, and enjoy some couple time.
When the kids are grown and out of the house, you will still have your husband, and you need to be certain that you foster that relationship before the relationship with your children and other family members.  
DAY 11: Fondue dinner at home.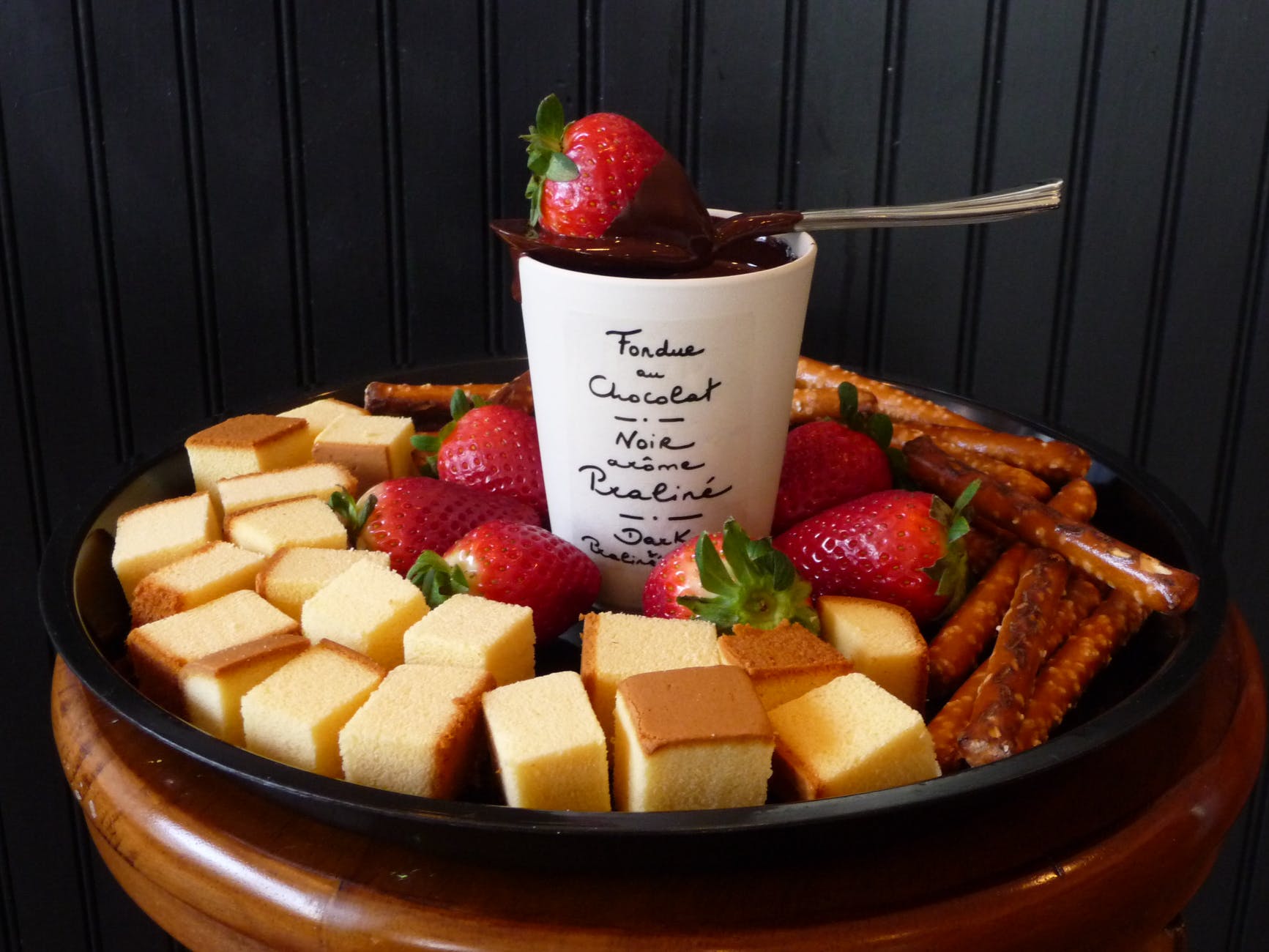 My husband and I love the Melting Pot. We love the experience, the food, and the dessert. What we don't love is the price tag. So, we got our own fondue pots like these.
Although it takes a fair amount of prep work, we even love fondue at home. Grab a few of your favorite, simple fondue recipes on Pinterest and organize a 3 course meal: cheese, meat/veggies, and dessert. Plate the food just like the restaurant, cube all the meats, breads, and desserts.
Turn down the lights, set out the food, and enjoy a slow, quiet dinner at home.  Fondue is always a fun and romantic way to spend an hour or two together.
DAY 12: Video Games.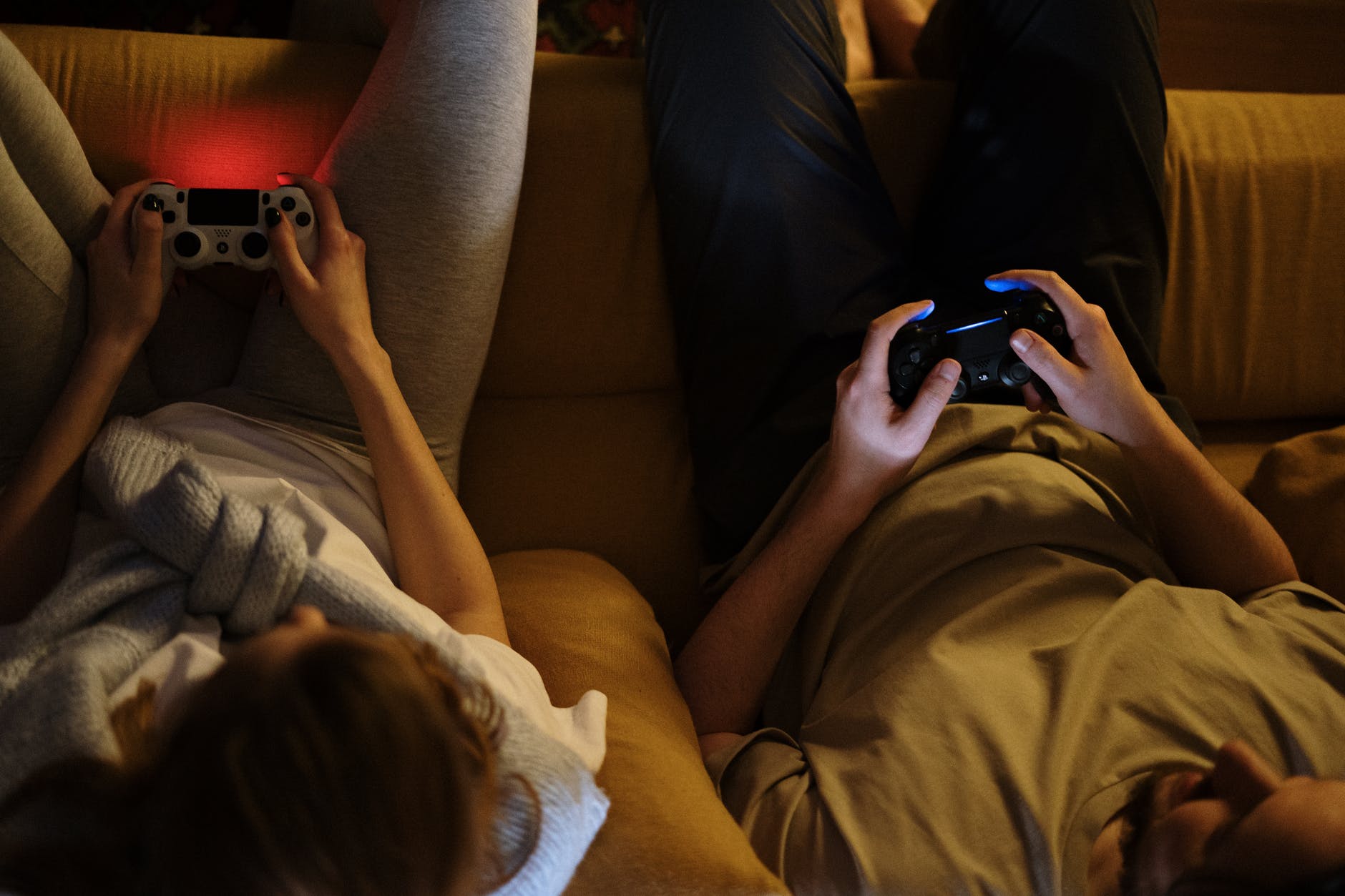 My husband would like nothing more than for me to sit down and play an hour of video games with him. I don't have to be good, it doesn't have to be a hard game, and it doesn't have to be on the regular.
Just investing some time into something that he loves, and he knows I don't enjoy…like at all… means the world to him.  
Maybe your husband doesn't like video games but loves metal detecting. Maybe he loves D&D or painting.
Maybe he likes to watch birds or hunt. Whatever it is, spend an hour, maybe more, doing that special activity with him. He knows that you are not going to become his new hunting/fishing buddy; he knows that he is not going to convert you to loving his hobby, but what he also knows is that you are doing it purely because you love and value him and his interests.  
Have the video games already set up, ask him to teach you how to play. Spend the hour on the couch (in the tree stand or walking through the woods) playing games and bonding in a new way. He will love it.  
YOU DID IT! 12 Days of Valentines!  
WHAT MIGHT SURPRISE YOU ABOUT THE 12 DAYS OF VALENTINES:
The strange thing about the 12 Days of Valentines is that even though it is supposed to be about your husband, you might be surprised to find that your husband is suddenly more attentive to you. More interested in what you want to do and more romantic.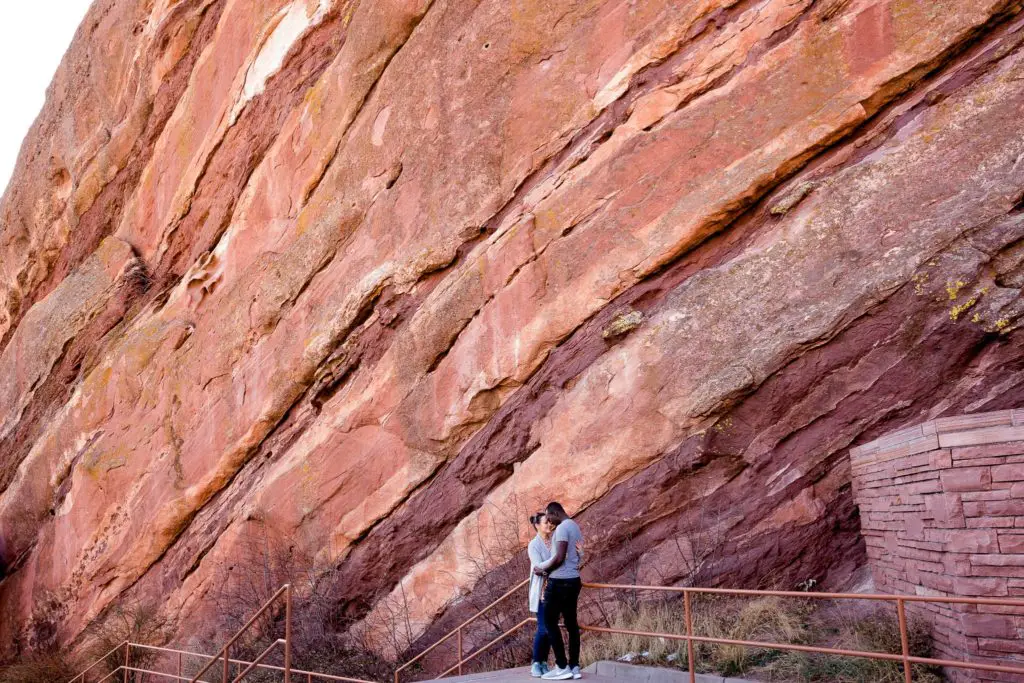 You might also find that you have created a habit out of serving and loving your husband.
That love language that you sought out to speak may now be one of your dialects. You may even find yourself doing some of these more regularly –leaving notes in the car, telling each other that you love each other, buying each other's favorite candy, etc.  
Even though the 12 days are meant for you to shower your husband, you might find that your marriage and your relationship is far richer for years to come due to a little planning and a little insight into your man.  
Enjoy! 
If you are looking for a checklist to prepare, find it here: https://workplaymommy.com/wp-content/uploads/2021/01/12-Days-of-Valentines-Checklist.pdf
(Many of the pictures in this post are from my very talented friends at Two Hearts Collective. Find them here: https://www.twoheartscollective.com/)
If you are looking for fun, simple Valentines for kids, check here!