Tips for prioritizing fitness even with young children.  
How I prioritize fitness and running even after having kids and with young children.  
Before my first child was born, I ran my first half marathon. I feared that children would be the end of long morning runs and gym time. However, with a little bit of coordination and planning, I was able to do both! I want to share some ways that I incorporate my workout routine even with my young children.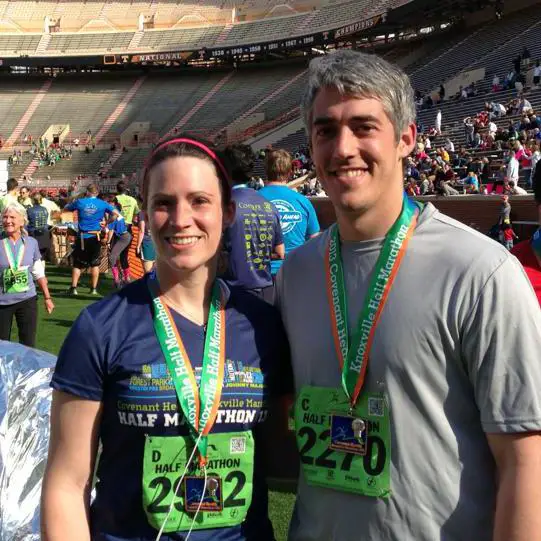 If fitness is important to you, I am here to tell you that children are not the end of it! In fact, they can open all sorts of new fitness opportunites! Think Mommy and Me classes, stroller group, and more! 
Plus, there is no better reason to take hold of your own health than your kiddos! 
EVEN WHEN THE GYM CLOSES CHILDCARE 
At our first gym, we had the wonderful blessing of CHILDCARE! I could drop my baby off at all hours for a 30 minute run, an evening class, or even a round of weight lifting. Well…none of us are doing that now! Maybe they will reopen one day, but finding a gym and childcare at the same time is tricky.  
So, how do I still find time to run and workout even with littles? Here are some of the ways we have made it work in our house! 
1. RUNNING STROLLERS 
I've said it before, and I will say it again. I love my running strollers.  
If you are looking for gift ideas for your favorite runners, check out this post about Runner's Care Package Gift Ideas.
We started with our very favorite jogging stroller for one –the BOB Revolution.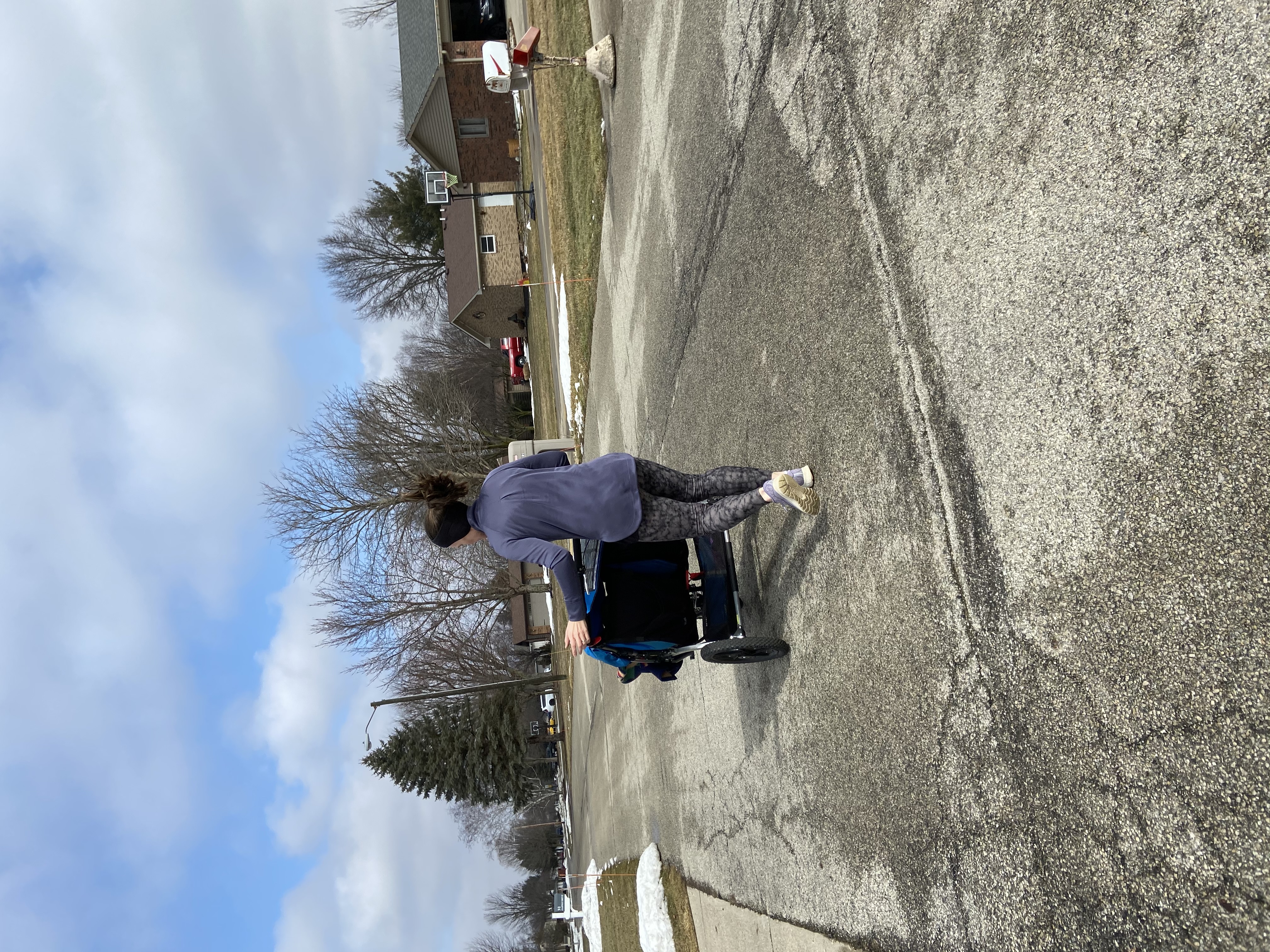 I spent hours running our neighborhood, walking and talking with friends, and even taking it through stores. But…then we had more kids! Then, we needed to expand our stroller to a double/triple.  
So, I went on a search for the best inline tandem jogging stroller. I was on a rampage. I searched online, Baby Bargains, looked through Pinterest recommendations, and even polled every mommy who would talk to me about my stroller obsession.  
After months of searching I found my very favorite jogger: the Mountain Buggy Plus One. However, it is not currently available, so I can't recommend it to you now. Womp…womp…womp…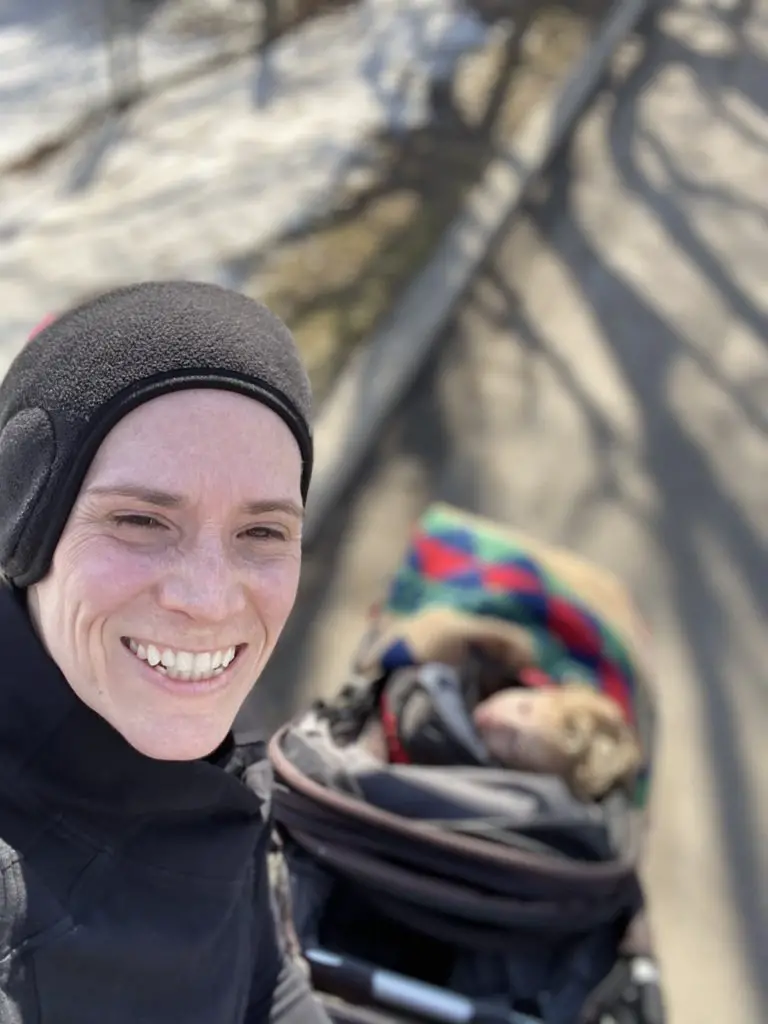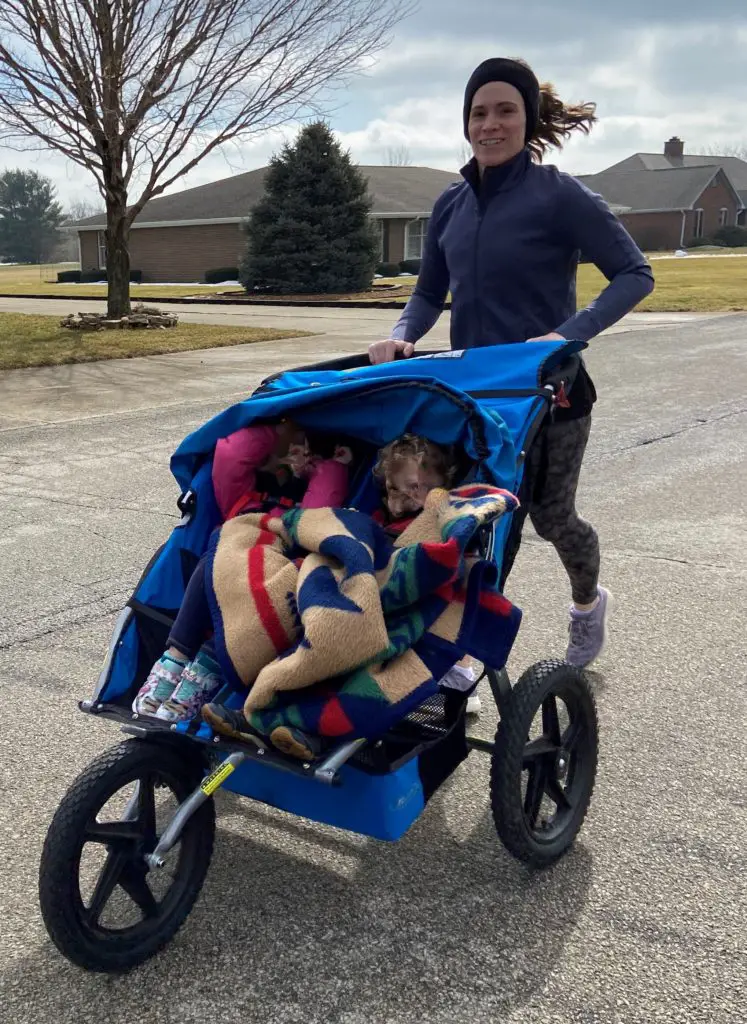 BUT!!!! Our very close second place winner for double jogging strollers is the Bob Duallie. My kids spend hours each week in the strollers. Sometimes we run with the Mountain Buggy, and other days we run with the Bob Duallie. 
Either way, both of these joggers are my favorite way to get outside running with the kids!  
Jogging strollers are also the secret to my sanity. What better way to calm my frazzled mommy nerves than to strap my kiddos into their seats with a few snacks and take in the fresh air. Sometimes we walk and roll for hours without any complaining from any of us!! 
2. TREADMILL IN THE PLAYROOM 
How can you fit in your workout and still watch the kids?  
Put the treadmill in the playroom. Sometimes our family can't get outside. Sometimes a run with the stroller isn't going to happen with 4 inches of snow on the ground or a Midwest monsoon.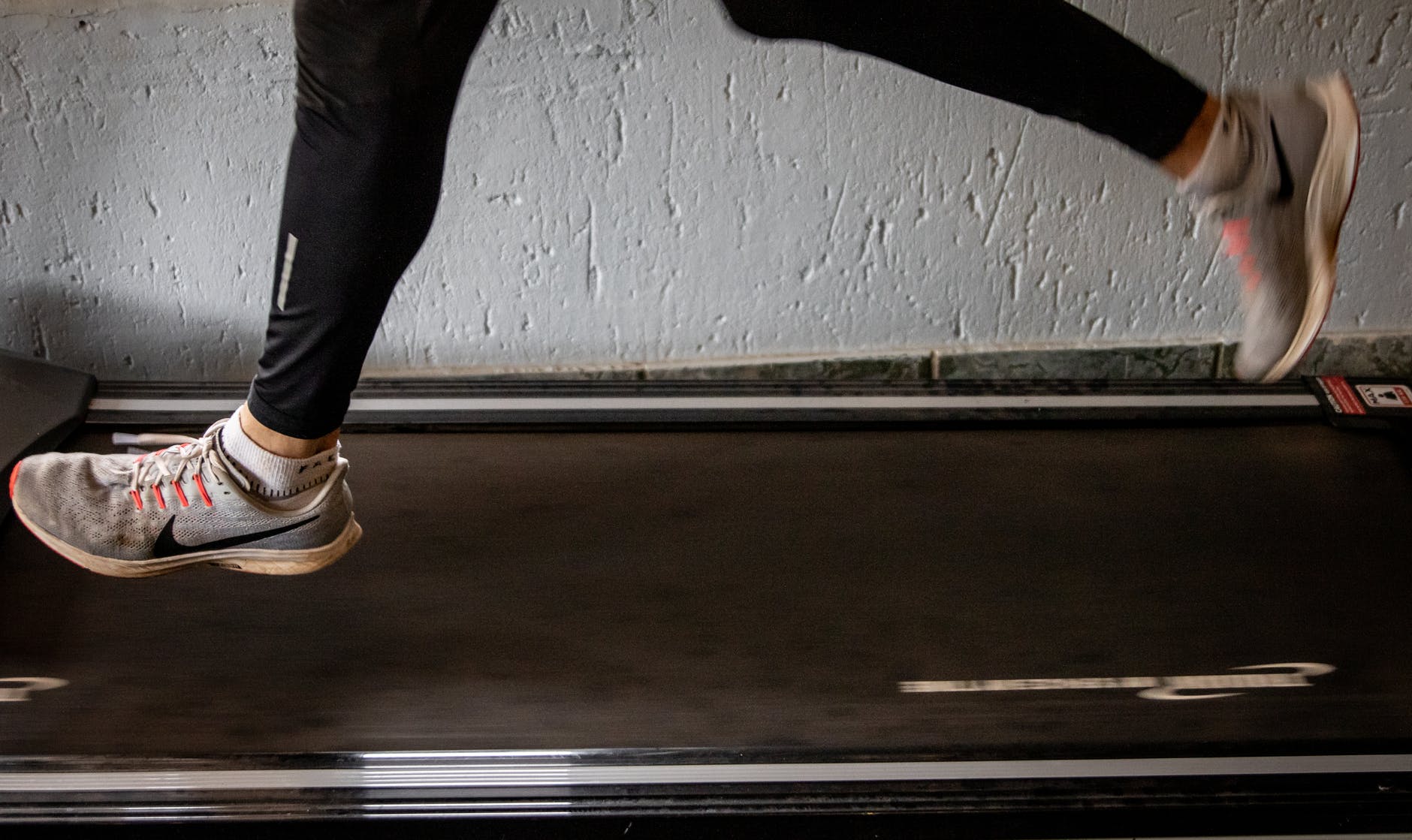 So, we keep a treadmill in our playroom. Mommy and daddy can still watch what the kids are doing while still getting in a workout.  
Most of the time we can let the kids play happily together while we do our workout. But, I'll admit that it isn't always perfect. Inevitably one of the kids starts fighting, gets hurt, or throws a fit.  
This sometimes cuts our workout short. Nevertheless, better than nothing! 
Do keep safety in mind on this one. You probably don't want your treadmill to turn into a jungle gym, so make sure that you can safely secure and disable it! 
3. PUT THE KIDS ON THEIR BIKES 
Now that some of my children are getting older, they are less willing to ride in the stroller. And, frankly, I am less willing to push them! At the same time, they aren't quite ready to run with me. So, they are my bike riding/jogging buddies! 
My son on his bike is my best running buddy. He will bike miles and miles next to me through town, around a track, or down a trail.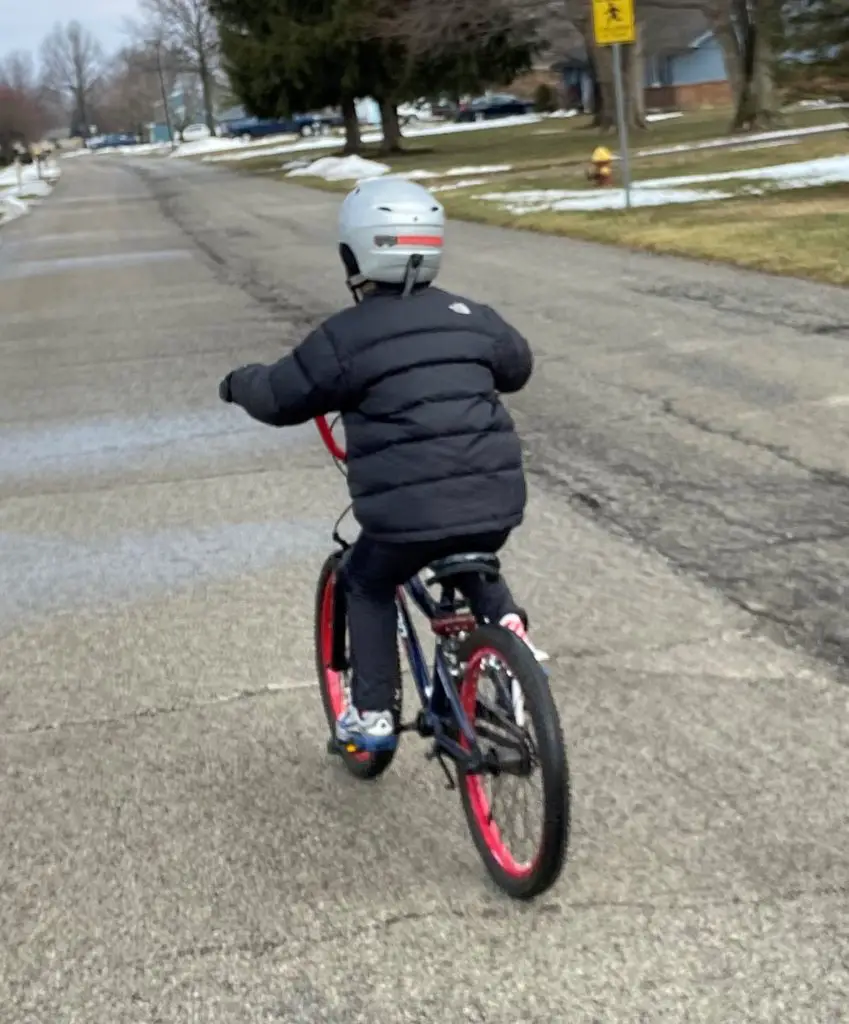 (Honestly, if you need some running encouragement, you should borrow him! He will just chat about his day, offer encouragement while you run, distract you with Minecraft stories…) 
Even before he could keep up with me on the bike, he drove his little battery powered tractor or car. Sometimes, we have a little parade of bikes, scooters, and electric cars. But, we can cover a few miles on one battery charge, the kids have fun, and I get a workout in! 
Make sure that the battery is fully charged before you get too far from home! 
4. WE BRING THE KIDS TO RACES 
Make local races a family affair! 
We love to run family friendly races. Some of our local 5 and 10ks are stroller friendly, and our kids love to go! They love the music, the giveaways, the finish line parties and snacks.  
Their favorite family run is our local donut run. We told the kids that they could eat donuts as long as they were good in the strollers. Thinking they would eat 1 maybe 2 donuts, our oldest lost count at 11. Let's just say, the kids had even more fun than the parents that day! 
Plus, you get a little bit of extra pride as you run. No one likes to be passed by a mommy pushing a double stroller! And, you will get extra accolades as you pass the finish line.  
However, don't get too cocky! I was so proud of myself finishing a 10k with a double stroller less than one year after having my third baby. In the last mile of the race a woman pushing a TRIPLE STROLLER carrying 5-year-old triplets flashed past me! I bow to the master!!! 
I didn't even know that there were triple jogging strollers before that! 
5. WORKOUT BEFORE, DURING, AND AFTER WORK.  
Sometimes keeping the kids with you during your workout just isn't possible. But, hiring a babysitter just to workout seems a little silly.  
Use some extra time before, during, or after work to squeeze in some gym, track, or class time. A few extra minutes in the morning, during your lunch break, or at the end of an early day might be a great time to make sure that you prioritize fitness even with little ones in your house! 
In fact, my husband makes it a point to wake up early a couple of days a week so that he can go to the gym before the kids go to school. Sometimes I use my lunch break to squeeze in a workout. And, sometimes, only sometimes, we are able to leave work a few minutes early and take advantage of our childcare to get a few minutes of working out all to ourselves.  
Don't tell our nanny! 
6. KID-FRIENDLY WORKOUTS 
The goal in our house is not only to make sure that mommy and daddy try to prioritize our health but that we also teach our children how to make fitness, activity, and healthy habits a part of their lives. We want our kids to want to stay healthy and active too. So, we try to integrate health and activity into our family time too.  
Grab a soccer ball and chase the kids with it in the back yard.  
Field baseballs for your burgeoning baseball player.  
Shoot hoops in the front driveway together.  
Play tennis as a family.  
Go for a swim together.  
Play a round of golf as a family.  
Go for a long walk 
Or, if you are looking for some strength building or yoga, check out Cosmic Kids Yoga. Cosmic Kids is one of my favorite resources for kid friendly yoga videos. The kids love the story and the silly moves, while I enjoy getting a quick yoga session. It is a win-win for our family.  
PRIORITIZING FITNESS FOR US AND OUR CHILDREN
We certainly hope that we teach our kids that fitness and activity are an important part of our life. We never want it to overshadow our time with them though. So, we work really hard to integrate our fitness with our parenting.  
If you are at a loss for how you can continue to prioritize your fitness while still raising young children, try some of these tips.  
These are just some of the ways that we have learned to do it.  
What about you? How do you prioritize your fitness even after kids?  
Want to know some of my favorite running products? Are you a mom who runs? Click here.